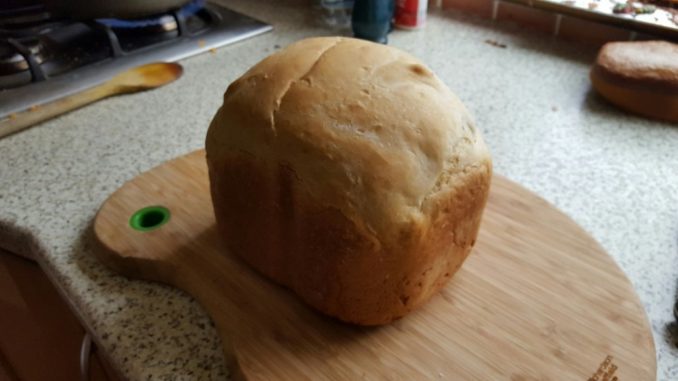 With Christmas now history, I put to you, what has been your most useful/favourite Christmas present in recent years? For me, it was not last year's set of kitchen knives and four cans of special brew from the Mother in Law, but a simple bread maker, the Morphy Richards Fastbake.
Having always been happy enough to eat the stuff you get in the shops, unwrapping a large present to find this item was initially a bit of a let down. Once started using it, though this has changed completely.
Basically you throw a few ingredients into it – water, dried milk, sunflower oil, salt, sugar, flour and yeast and set it off. Three hours later the most amazing smell envelops the house and you have wonderful fresh bread – for about half the price of the supermarket stuff. It mixes the ingredients, holds the dough at the right temperature for the yeast to rise, then bakes it to completion.
The white bread would last around a week in one of those bread bags you get from Lakeland, but it is lucky to survive the night in our house – the middle teenager rising from his pit, like the undead, to devour at least half a loaf in one 'slice'.  Over time you try out variations – I use 1/3rd plain flour as well as the strong white flour, making the bread softer.
For the adults, brown bread is preferred. It is similar to the top loaf, but with wholemeal flour, demerara sugar, less yeast and a vitamin C tablet crushed in to help the yeast. The wholemeal mix I make is close the official recipe, but with 2/3rds wholemeal flour, 1/3rd malted seeded flour, making it lighter. With thick cut marmalade, it makes the best toast you can hope for.
Having fussy kids around for tea and don't know what to feed them? Use the bread maker to make pizza dough – using butter rather than sunflower oil gives you a stretchy dough to roll out and let the kids make pizzas with their own choice of toppings – finely chopped onion is excellent, rarely used in the takeaways.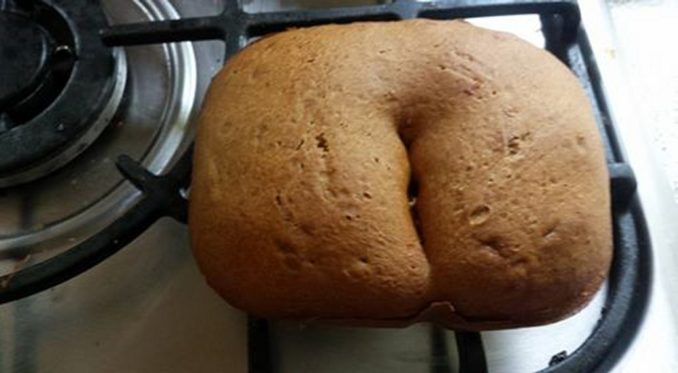 Some of the suggestions have been tried only once, such as malt loaf, not a huge success. One that has been though, is Banana loaf – three old bananas and the other ingredients. – this time they can't just be thrown into the tin, but need to be pre mixed.
It's a cake rather than bread – using egg rather than yeast to rise.  Again it doesn't last long, only as it is usually eaten in around two hours. Even if it is oddly shaped.

© Text & images Sweaty Dave