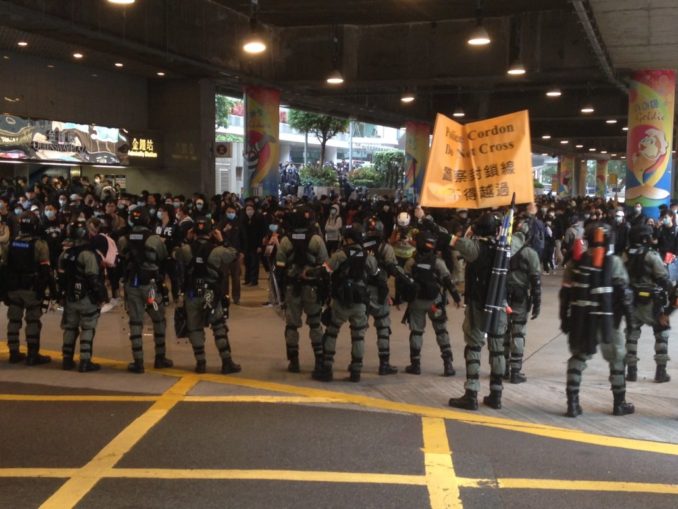 There has been something of a lull in Hong Kong recently: Christmas, Calendar New Year and the Lunar New year to come at the end of the week have contributed to a pause in the protests. The late November elections, won handsomely by the pro- democratic camp, created an opportunity for Carrie Lam's government to consider something positive by way of response and Hong Kong seems genuinely to have given her some time and to see what the response would be. A large and peaceful demonstration on New Year's Day was held to jog her along, so to speak, and the government response followed this week. £250 per child by way of compensation for missed classes when schools were closed and cheap travel extended to those over 60 instead of 65 were the headlines with a few other even dulller handouts. So, a few goodies for most but nothing for the 18-30 group which feature large in the protests. And nothing about freedoms or democracy.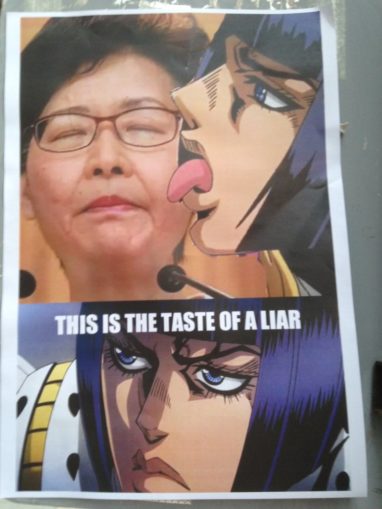 And so, back to protests. Sunday January 19 saw a major protest organised, and given police permission, from Central, past the legco (government) building at Admiralty and then on to Causeway Bay and a rally in Times Square..
I met the protest outside Admiralty underground station. Approaching round a corner, I got my first ever blast of tear gas. Not much, but enough to make both eyes flare with tears and to realise that this wretched stuff was very effective and that those using it meant serious business.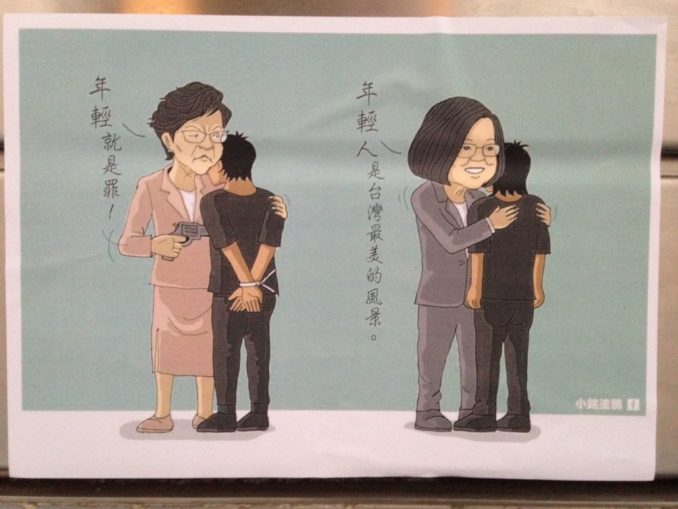 When I could see again I was being ushered round another corner by a policeman who was, when I could see him properly, far more scary than the teargas. Police in camouflage colours, wearing helmets, with two guns (one pistol and something more like a wider barrelled rifle), gas masks, canisters, shields and extendable truncheons and chains. Not what I think of as police. Nor do I think of police marching in step. Rather more 'military', you might think.
I joined a clutch of press, thinking that would be a fairly safe position. We looked through the police lines at young noisy protesters, male and female, obviously frustrated with being stopped from marching. US flags were prominent, as were flags reading 'Hong Kong Independence now'.
I asked the Chinese press rep next to me what was going on. The march had been stopped by the police, he said, and a cordon set up. There had been injuries to two police a time back and the police had fired tear gas. He wasn't sure about the order in which these two events had occurred. Quickly, the elite police had appeared. He told me they are known locally as 'raptors'. Are they Hong Kong police? I think so, he said, but they're not trained in Hong Kong.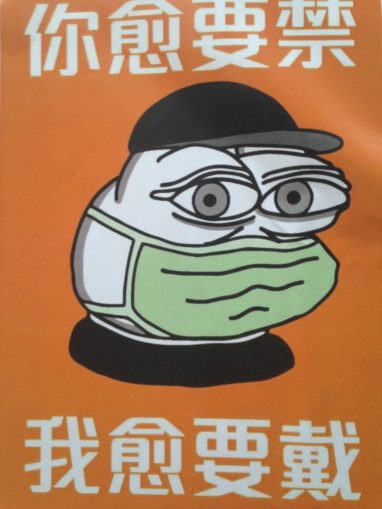 The police cordon had been set up to divert protesters into the MTR (underground) station as a method of dispersing them. The cordon also cut off access for the protesters to the adjacent bus station. Bizarrely, the protesters, led by a female voice using a megaphone, were chanting that it was their civil right to use the buses.
As the protesters dispersed I walked towards Central, from where they had marched. Roads were closed and there was evidence of heavy equipment. Two water cannons mounted on vehicles were parked alongside each other, lights flashing and primed to use blue dyed water. The dye of course allows protesters to be identified later. The vehicles again were labelled 'police' but looked very military to me. The raptors were visible in three directions. I couldn't estimate a number beyond stating that there were over 200 of them. That's quite a big elite force.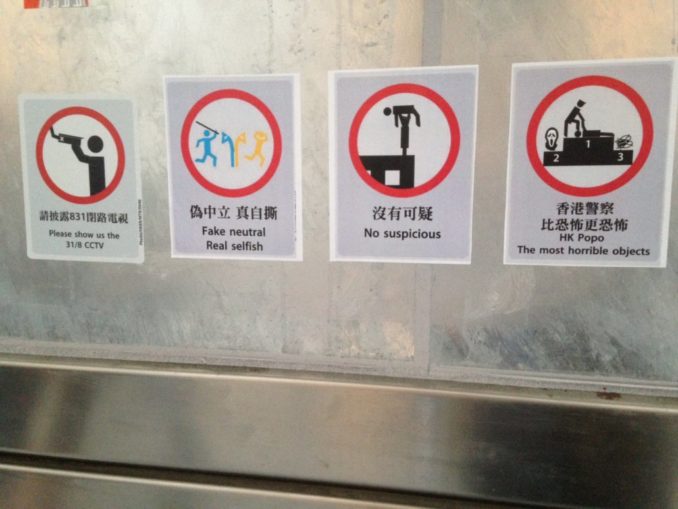 Carrying on, there was evidence of a few block paved sidewalks being ripped up and strewn across a few side roads. This is a very effective way of slowing or stopping traffic. Graffiti, almost all in Chinese, was visible where there had been none last time I passed 48 hours earlier. I took photos of a few flyers and posters. The targets were the police, Carrie Lam, the police, Xi Jin Ping and the police. Chinese characters called them the 'Black police'. Keke the frog featured in various forms. One poster had a picture of the just re-elected Taiwanese president, who is clearly seen as a friend. During her very successful re-election campaign she offered 'refuge' in Taiwan for Hong Kongers. After the result was announced, she was asked if events in Hong Kong had helped her. Her cutting response? 'Events in Beijing helped me'.

© text & images Hongkonger 2020

The Goodnight Vienna Audio file