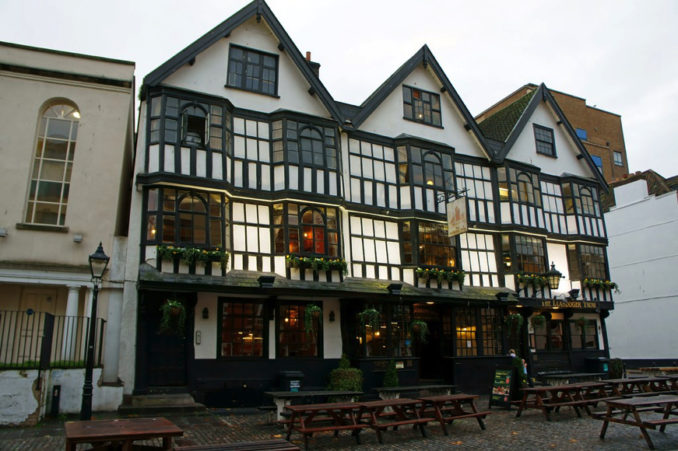 I've reached an age where recollecting the past is (mostly) a good thing, & happy memories of less hard times well spent, come flooding back. Childhood memories are cherished forever, and when we talk about food enjoyed at the time, one of the delights that can't be ignored is, I think, the fish cake. For years now, I've accepted the mission to source the perfect but elusive fish cake of my formative years. By trial & error, I've arrived at this recipe, which n e a r l y matches, the look, taste & texture, of the fish cake I can remember my Mother ordering for me when I was taken as a treat to meet her sister – my most favourite naughtily exotic aunt – over lunch at the (pre-Berni Inn days) Llandoger Trow in Bristol. Fish cakes are incredibly tasty deep-fried treats, & whether it's cod, sea bass, haddock, or trout you use, they have an amazingly crisp on the outside, tender, flaky, & moist on the inside quality that even non-fish fans will enjoy. These tasty patties are both easy to make & affordable, & since they're budget-friendly, you can serve them with sides to round out the meal. You'll want them to complement the flavour & texture of your fishcake……. peas, tartare sauce & a fresh salad maybe…..
Start with the Tartare-style sauce, for which you'll need
125ml mayonnaise
1 rounded tbsp capers, roughly chopped (rinsed and drained if salted)
1 rounded tsp creamed horseradish
1 rounded tsp Dijon mustard
1 small shallot, very finely chopped
1 tsp flatleaf parsley, finely chopped
Combine, mix well & set aside.
For the fishcakes, (serves 4) you'll need
450g skinned cod and/or haddock fillet,
2 bay leaves
150ml milk
350g Maris Piper potatoes
½ tsp finely grated lemon zest
1 tbsp flatleaf parsley, chopped
1 tbsp snipped chives
1 egg
flour, for shaping
85g breadcrumbs, (preferably a day or two old)
3-4 tbsp vegetable or sunflower oil, for shallow frying
Lemon wedges and watercress salad, to serve
Lay 450g skinned Icelandic cod or haddock fillet and 2 bay leaves in a frying pan. Pour over 150ml milk and 150ml water. Cover, bring to a boil, then lower the heat and simmer for 4 mins. Take off the heat and let stand, covered, for 10 mins to gently finish cooking the fish.
Meanwhile, peel and chop 350g Maris Piper/Rooster potatoes into even-sized chunks. Put them in a saucepan and just cover with boiling water. Add a pinch of salt, bring back to the boil and simmer for 12 mins or until tender, but not broken.
Lift the fish out of the milk with a slotted spoon and put on a plate to cool. Drain the potatoes in a colander and leave for a minute or two.
Tip the potatoes back into the hot pan on the lowest heat you can and let them dry out for 1 minute, mashing with a fork and stirring so they don't stick. You should now have a light, dry fluffy mash. Take off the heat and whilst gazing seductively at the camera, beat in a rounded tbsp/good dollop of the sauce, then the lemon zest, parsley & chives. Season well with salt and pepper. The potato should have a good flavour, so taste – lick that spoon clean – and adjust to suit.
Drain off the liquid from the fish, grind some pepper over it, then flake it into big chunks before tipping into the potatoes. Using your hands, gently lift the fish and potatoes together so they just mix. You'll only need a couple of turns, or the fish will break up too much. Put to one side and cool. Beat 1 egg on a large plate and lightly flour a board. Spread the breadcrumbs onto a baking sheet. Divide the fish cake mixture into four.
On the floured board, and with floured hands, carefully shape into four cakes, about 2.5cm thick. One by one, sit each cake in the egg, and brush over the top and sides so it is completely coated. Sit the cakes on the crumbs, patting the crumbs on the sides and tops so they are lightly covered. Transfer to a plate, cover and chill for 30 mins (or up to a day ahead).
Heat 3-4 tbsp vegetable or sunflower oil in a large frying pan. (To test when ready, drop a piece of the dry breadcrumbs in – if it sizzles and quickly turns golden brown, it is ready to use.) Fry the fish cakes over a medium heat for about 5 mins on each side or until crisp and golden.
Serve with the rest of the sauce (squeeze in a little lemon to taste), lemon wedges for squeezing over, and watercress on the side.
Top tip : If you mention watercress in the recipe, be sure to pick some before you take a picture of the dish on a plate……..who do you think you are……. Keith Floyd?

© 2021 DJM

The Goodnight Vienna Audio file