Monday
What a lovely day yesterday; the sun got a bit too warm for me and I had to retreat from the windowsill to sleep on Bozzie's office chair, well he isn't using it just now. Bozzie went off to hospital last night for tests, I was disappointed that he went by car, I wanted to see an ambulance. The Little Otter and the Mutt are still isolating at her London flat, so the masked man is back on breakfast duty, but does he need a mask for me? The big story from yesterday was about the Scottishland Chief Medical Officer who'd been telling everyone to stay at home while creeping off at weekends to her second home at the seaside. She was caught out by one of the Scottishland Sunday papers, they even had photos. She came clean at the Sunday press conference, admitting what she'd done and apologising profusely. She even had a visit from the constabulary for breaking her own rules! Wee Krankie said she wasn't going to sack her, but she resigned later anyway. You just know that if the English CMO had done something as stupid, Wee Krankie would have been calling for his head.
A bit of worrying news is that a tiger at New York zoo has tested positive for the virus. It seems like "Nadia" has been coughing and off her food. 3 other tigers and 3 lions are also coughing although they have very mild infections and are all expected to recover. They're thought to have caught the disease from one of their keepers. I'm not very happy about this news as I'd heard that cats couldn't catch the virus. Lions and tigers are members of the cat family, so it looks like we can. With Bozzie, the Little Otter, Matt Handoncock and the Prof, as well as a load of the office staff going down with it, I could be next and at my age, I'm in the vulnerable category.
The Russians do like to stir things up; the state run Sputnik website is claiming that Bozzie was rushed to hospital and is on a ventilator. I saw him walk out to a car and a spokesman categorically denied that he was on a ventilator, but wouldn't say if he had received oxygen. Stoma has been announcing his shadow cabinet. Some aren't a surprise, just as predicted by the papers but one or two have surprised me. I mean, who would have thought that Ed Millipede would have been brought back or that David Lammy would be made Shadow Justice Secretary. Lammy, the man who couldn't see police standing a few yards away from him, will have to dial back on his rants about every white man being racist or he's going to have a very hard time on the opposition front bench.
Best Western Hotel in Weymouth is going to take in hospital patients who are being moved out to create more space for virus victims. People who are recovering from things like heart attack, broken limbs and emergency operations, but are not fit enough to go home will be cared for there. The good news for patients is that they will all have their own rooms with tele, a bathroom, tea making facilities and food made by the hotel chefs. The hotel group says it has several hundred rooms across the U.K. that could be made available. Police stopped a motorist for doing 110mph on the M1 yesterday evening. He had his two children in the back of the car. When he was asked about his journey, he said he was driving back to Nottingham from London where he had gone to buy bread because it was a pound a loaf cheaper! He got a £60 Fine for breaking the rules on essential travel and was reported for speeding. That's going to be one expensive loaf of bread.
For the second day running virus deaths in the UK are down a bit. If the numbers continue downwards or show only a small rise tomorrow then we might be seeing a trend. Also, new cases requiring hospitalisation seem to have slowed too. This is good news because this will hopefully result in less deaths. At the press briefing it was revealed that none of the antibody tests tried so far have worked, they are still trying out different ones that are available. The last one they tried came from China and was just about useless! What with the virus contaminated test kits the Chinese despatched to the West they're getting a very poor reputation. I'm very worried about Bozzie tonight; I hear his condition has deteriorated this afternoon and he's been moved to intensive care in case he needs ventilation. I feel for the Little Otter who's expecting their first baby and is stuck in Chequers with the Mutt.
I understand that Tesco are building a "pop-up" supermarket inside the Nightingale Hospital. It will be open 24hrs a day and will cater exclusively for workers on the site as it's  not easy for them to get to the shops..
Tuesday
Morning folks, breakfast delivered by the masked man again. I'm puzzled, why does he need a mask to serve me breakfast? I'm not being locked down, I can wander outside at will and I can sunbath on the windowsill without a policeman moving me on. Perhaps he's allergic to cats! Bozzie is still in incentive care (least that what I think Dom the Rabbit said yesterday). The Gove was on the radio this morning and said Bozzie had been given oxygen but was still not on a ventilator. Good, I want to see him, the Little Otter, Dom and the Mutt back. The digital Cabinet meeting scheduled for this morning has been cancelled but the Cobra meeting is to be held as usual, digitally, with the Rabbit in charge. I hear that Stoma has been invited to attend, something that didn't happen to Steptoe. The Gove is going to have to self-isolate at home because a member of his family has developed symptoms. If the Rabbit gets struck down I understand the crown will fall to Nic-Nak.
The Miss England Beauty Queen, Bhasha Mukherjee has returned to Britain from overseas, where she has been doing charity and humanitarian work, to return to work as a Doctor. She's currently in the middle of a self imposed two week quarantine prior to going back to work. She's answered the Government's request for qualified doctors to return to active duty. I read that last month someone tried to burn down David Cameron's £1.5 million home by throwing a petrol bomb through a window. The arsonist got a bit confused and attacked and set fire to the cottage next door. Fortunately, Cameron's 81 year old next door neighbour had gone to live with her family while the UK is under lockdown. The police caught a 33 year old man who's being detained under the Mental Health Act. The cottage had to be demolished as it was so badly damaged.
The first tranche of 750,000 NHS volunteer responders start work today. The RVS has completed checking applications and sorting out what type jobs they're suitable for. The scheme works through an App called GoodSAM, which went active this morning. Health professionals, pharmacists and local authorities can upload requests for help on an NHS portal, volunteers pick a job and close the task once completed. Volunteers show themselves as available by switching their to "on duty" I hope the IT works better than most Government software.
Jewish leaders are delighted to see the back of Steptoe. They've said that Stoma has done more in four days to tackle anti-Semitism in the Labour Party than Steptoe did the whole time he was leader. He started off by apologising profusely then he and Crayons held a Skype call with Jewish leaders, something Steptoe seems to have been incapable of doing. He's demanded that all outstanding cases be on his desk by Friday and says he's going to set up an independent complaints system. I crept into the lunchtime press lobby briefing at No 10, I wanted to hear how Bozzie was doing. The spokesman said Bozzie was not on a ventilator and didn't have pneumonia. He said Bozzie had received normal oxygen treatment and was in good spirits, which I guess means he wasn't on one of those pressurised air/oxygen CPAP machines. The spokesman rubbished the idea that a ventilator was on reserve for Bozzie, there are plenty available.
The Government is going to help the airlines by allowing them to postpone the payment of the February-May ATC fees to a later date saving them over £1 Billion in payments.
Wednesday
I'm getting fed up with this masked man feeding me, he's a misery. I thought about ripping the mask off, but decided against it, I might not get fed in future!
The word is that Bozzie is no worse and might even be a tiny bit better. The scuttlebutt in the office is that he's still in incentive care and is being given oxygen through a nasal tube. They also say his temperature is down a tad, I wonder if they are giving him those drugs the God King President has been talking about? Trump says we have asked the US for 200 ventilators, he's going to try to supply them as we're a good friend. I wonder if these are a short term need before the thousands on order from UK manufacturers start to be supplied?  The Nightingale Hospital in London took in its first patients last night. I saw Sad Dick on the TV this morning saying that there was still plenty of ICU capacity in London, so why were they transferred? Sad Dick didn't look too good, he either had two black eyes or he'd had a very bad night.
I've seen a document that purports to give the line of succession for PM. I'd already heard that after The Rabbit the next in line was Nik-Nak followed by Pretty and then The Gove. The list goes on right down to No 21 (Amanda Malling) and no I don't know who she is. The Queen has a copy but can invite just whoever she likes to be PM. I doubt the Gove is very happy at being behind Pretty, he thinks a lot more of himself.
A lot of Labour supporters will be very happy today. Two of the most well known Jewish newspapers, The Jewish Chronicle and the Jewish News have gone into liquidation. Their parent company has run out of money due to the current crisis. The Jewish Chronicle is the worlds oldest Jewish newspaper, having been founded in 1841. Staff at both papers are being made redundant. Kings College London has been using an App to follow the spread of the virus. The good news is that the tracker is reporting a fall in those who are suffering from it. About 2 million people have been using the App. A week ago, 1.9 million 20 to 65 year old users were suffering symptoms. Today the number in the same age bracket has fallen to 1.4 million. This indicates that not only have a number recovered, the number of new sufferers has fallen. Taken together this should lead to a fall in deaths in a week or so.
I had to disappear into the garden this afternoon when a gang of industrial cleaners turned up to go through the estate. They were all dressed up in their space suits and spraying and wiping all over the place, Bozzie's flat, Nik-Nak's flat, the offices, the corridors and even the toilets. I suppose, given the number of staff that have gone down with this thing, it's a good idea. At tonight's press conference Nic-Nak reported another big increase in hospital deaths, but the number is rising more slowly than the computer model. Nik-Nak says that the latest on Bozzie is that he has been responding to treatment and is improving. He's breathing on his own and has been sitting up in bed communicating with doctors and nurses. If I know Bozzie communicating actually means complaining.
Some idiot journalist asked Nik-Nak if, given the virus problem, shouldn't the UK consider postponing leaving the EU? Nik-Nak politely pointed out that the hack was talking bollocks, as we'd already left. He said that we were negotiating a trade agreement and that David Frost, the Chief Negotiator was recovered, back at work and in communication with the EU More meetings are scheduled for next week. One scientist has said that if you are self isolating you should keep your cat indoors. Well I've got news for him, I'm nobodies' cat, no one owns me and no one is keeping me in lockdown. I let my slaves feed me and I tolerate them, especially the masked man. I've kept away from Bozzie and the Little Otter. I haven't seen either for over two weeks. I have no symptoms so I'm going out, I refuse to crap in a litter tray.
Thursday
Morning humans. It was the masked man again at breakfast, the saving grace being that he brought Felix chicken. The Dreamies girl left the radio on and I listened to a presenter and a vet talking about keeping cats indoors. The presenter said he'd heard someone say that "even Larry the cat will have to be kept indoors". The vet said this was total rubbish. There's nothing to suggest that cats can pass on the virus to each other or to humans. Two cats in Hong Kong had caught the virus from their human slaves, but they were house cats who lived in close proximity to each other all the time. He said to wash your hands after stroking a pet because as it was possible that the virus could survive on fur.
My picture is in the Telegraph this morning, with the caption "Larry the cat is said to be in good health". I'm happy to confirm that this is true, for an old cat I'm doing OK. My eye sight is sharp, my hearing's great, I have all my own teeth and I can still jump up onto a windowsill! The article below the picture said I was ignoring self isolating rules, wandering around the estate at will and had been seen being stroked by a policeman. What an idiot, these rules apply to humans, not cats. I read this morning that Sheila Oakes, the Mayor of Heanor in Derbyshire, had posted on Facebook that Bozzie is the worst PM ever and deserved to catch the virus. She's not only been thrown out of the Labour Party, she's also lost her job as a para-legal with a chain of solicitors. She seems to be a thoroughly nasty piece of work.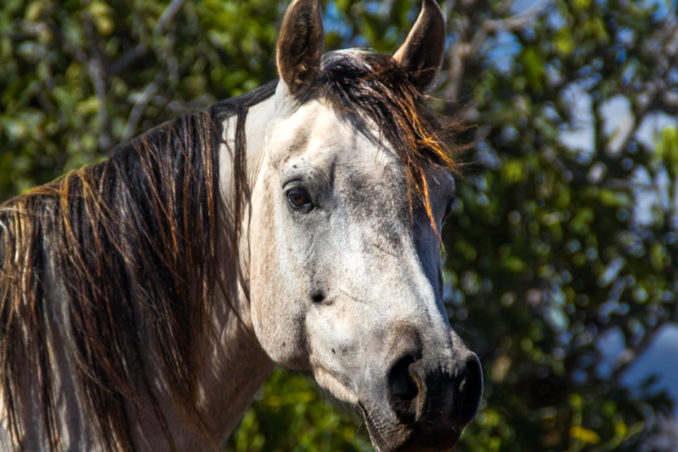 MPs have all been given an additional £10,000 on expenses, if needed, to cover the extra costs of working from home. It can be spent on things like broadband, computer equipment and telephone and electricity bills. The maximum limit on MPs official credit cards has also been increased. On a similar subject, I hear that MPs who lost their seats at the last election and had bought electronic equipment using their official credit cards are being allowed to keep it. They have to return the equipment to the Parliamentary Digital Service, who will wipe the software. Nice leaving presents for ex MPs, who undoubtedly bought top of the range kit.
After yesterday's huge leap in the number of virus deaths in the UK it was good to see that today's numbers were down a bit. Some of the MSM seemed a bit disappointed that the numbers didn't rise. At tonight's press conference they said the rate of infection was slowing. A couple of weeks ago the number being admitted to hospital was doubling every 3 days, yesterday it had extended to every 6 days. Good news. More excellent news this evening, Bozzie is out of incentive care and back on an ordinary ward. The Little Otter is delighted and tweeted clapping hands and a Rainbow, I wonder if she has told the Mutt.
The first of seven arranged evacuation flights from India arrived at Stansted this afternoon. The Titan Airways A330 brought 316 passengers back from Goa. This first flight had mainly elderly and families with young children on board. There should be two more flights from Goa next week and then four from Mumbai. On Sunday another load of Brits are due into Southampton, on one of the last cruise ships with passengers still on board. P&O Cruise ship Arcadia was off the east coast of South Africa when the virus struck and the initial idea was to off load the passengers in Cape Town and fly them home. Despite there being no virus on board this wasn't allowed. The ship stopped for fuel and provisions at Durban and then headed for home via another technical stop in Tenerife. The ship has been at sea for many weeks and still has no virus cases. It must be one of the safest places to be in the world!
Friday
Another lovely sunny day, made better by the Dreamies girl sorting out my Felix and sitting chatting to me while I ate it. I forgot it was Good Friday until she turned up. The masked man must be on holiday this weekend. I've been wondering how long it will be before Bozzie comes home. I'm not expecting him any time soon as I hear recovering from this virus thing takes a long time. In any case, I bet he'd want to get back to work the second he got home, he's better off staying as an in-patient. When he got back to an ordinary ward they gave him his phone back and the first thing he did was ring the Little Otter. The second thing was to tweet his thanks to the NHS. Seems he is feeling better because he is doing Bozzie things. Some people who catch the virus come out of hospital with a deeper voice, I wonder if Bozzie will.
Following on from yesterday, about the rescue flight from Goa being the first of 7 from India, the others will be 2 each from Goa, Mumbai and Delhi, now another 12 flights from various Indian cities have been added. The new flights will bring over 3,000 people back from places like Amritsar, Ahmedabad, Thiruvananthapuram, Hyderabad, Kolkata and Chennai, people will have to pay for these flights but at highly subsidised prices. The NHS Nightingale Hospital Birmingham (at the NEC) is supposed to open today. It will initially have 496 beds in four wards, plus 100 ICU beds, but could be expanded to 4,000 beds if needed. This Nightingale hospital is different from the one in London in that it will not cater for Corona patients. This new hospital will take non infected patients, allowing existing hospitals to increase ICU capacity.
Steve Hedley, assistant general secretary of the Rail, Maritime and Transport Union (RMT), wrote on Facebook, earlier this week, that he would be throwing a party if Bozzie died, he hoped he'd infected the whole Tory party. On Wednesday he said he stood by every word. This morning he was interviewed for 15 mins about complaints that bus and train drivers did not have any PPE. He was allowed free rein to rant and threaten strikes. At the end the interviewer asked him if he would like to say anything about Bozzie's improving health. Hedley said he didn't come on to be interviewed about that and slammed down the phone. I now hear that the RMT has suspended him immediately, subject to a formal investigation into his conduct. Apparently the union doesn't share his views on Bozzie.
A few interesting things came out of Matt Handoncock's press conference. He said Bozzie has been out of bed this afternoon for a couple of short walks and is improving. Secondly, despite the daily number of virus related deaths reaching a new high, one or two of the numbers are beginning to show tiny improvements, particularly London where the number of new cases and the number of occupied ICU beds is going down. London has been at the forefront of cases and is supposed to be a couple of weeks ahead of the rest of the country. Handoncock also said that the first of 3 Public Health England "Megalabs" at Milton Keynes has opened with an initial capacity of 1000 tests a day scaling up in a week or so to 25,000 a day, the other two will be open very soon. Another huge lab is being set up by a pharmaceutical companies joint venture.
The final announcement tonight was another two Nightingale Hospitals are to be built in England, one in Sunderland and one in Exeter. The Sunderland facility will be for up to 460 patients that have already tested positive. It will be built in a huge warehouse near the Nissan factory. The Exeter hospital, at the Devon county show ground, will be smaller with a maximum of 200 beds. Another special evacuation flight arrived at Heathrow last night. This one wasn't carrying people but 34 dogs and 14 cats which had been abandoned on the streets of Cyprus due to the virus. The animals were all in individual pet carriers and the flight had food and medicine on board for them. On arrival they were all transferred to the Gatwick Animal Reception Centre where they were checked and handed over to their prearranged new owners. I hope none are coming here as I don't speak Greek.
Before I retire to my Basket one last tale. The Chinese Ministry of Agriculture is changing the law to proscribe dogs as pets rather than livestock as they are now, this is in an attempt to stop them being eaten. They need to do the same for cats too.
Saturday
Good morning, a bit overcast but the forecast said it's going to be very warm and sunny in a bit. It's pretty quiet in London these days so I hope for an uninterrupted snooze later. I hear that the Little Otter has sent her latest scan images to Bozzie to cheer him up. I don't know if that would cheer me up! Bozzie has been moved again and I believe he is now in something called a low dependency ward, where he has been walking a little, resting, watching films and doing Sudoku. I expect there will be more news later at today's press conference.
Couple of other things I have heard this morning. Yesterday I reported on all the rescue flights bringing people back from India, now I read that a plane will be landing tomorrow bringing 3,000,000 doses of paracetamol. Paracetamol has been in short supply in the UK since India stopped exporting it. 86% of the world's supply comes from China and India. Some is manufactured in the UK but it isn't anywhere near enough to satisfy our normal domestic consumption, let alone the extra requirement for treating virus fevers. One Oxford professor has claimed that a vaccine could be available as early as September. She says that she is 80% certain that the team she leads has developed a workable vaccine and human trials are to start immediately. Other developers aren't so sure, they say that it could take 12 to 18 months. I guess only time will tell who's right.
I wandered through the offices on rodent patrol (drew a blank) this lunchtime and caught a researcher talking on the telly. He was being asked about drugs for tackling the virus and why we were not using some that were in common use abroad. He said that we couldn't use them until they got official approval and that 10 or more drugs were currently in randomised trials in the UK. He said that some of the early results were very promising and one compound, Remdesivir, a proven Ebola treatment from Gilead Sciences Inc, looked particularly promising. Gilead say that they will have enough of the drug ready to treat 150,000 people within days of approval and to treat another 500,000 by the autumn at an "affordable cost", given the number of Covid cases in the world production will need to speed up or alternatives need to be found.
Sinn Féin has once again shown it's more interested in the politics of a "United Ireland" than in people's health. They have complained that the Northern Ireland Health Minister has asked for help from the army to construct a Nightingale hospital on the site that once housed the Maze Prison and to help generally with logistics. Sinn Fein would rather have people die than see unarmed soldiers on the streets helping in a crisis.
Following our sending of an RAF C17 full of medical aid to Turkey last month, when they were hard pressed on their Syrian border, a flight is arriving today at Brize Norton, from Turkey, with a huge consignment of PPE on board, that might stop the BBC moaning on.
The police have been throwing their weight around again. They arrested and threatened to pepper spray a man delivering food to vulnerable relatives after he refused to give them his name. An officer was videoed pushing him against a car and handcuffing him, while threatening him with the spray. A woman who complained was also threatened with arrest. The man was later de-arrested and fined £60. Manchester Police have now apologised and have announced an enquiry. Bet they sweep it all under the carpet. I'm off to my basket. I'll talk to you all again on Monday when the weather forecast says it going to get a lot cooler. Pity, I've been enjoying my snoozes on the sunny windowsill.

© WorthingGooner 2020

The Goodnight Vienna Audio file