Monday
Good morning everyone, and welcome to another week of madness. I demand to know what has happened to summer this year. I'm sure that when I was a kitten, summer days were hot and warm and went on forever. Now it seems we just go straight from spring to autumn and miss out summer. Playing football straight through the summer doesn't help and I do wonder how cricket ever gets enough time without rain to get a result.
Do you remember football manager Peter Taylor? He managed lots of the big teams including Leicester, Crystal Palace and Brighton. He managed the England Under-21s twice and was also the full England caretaker manager after Kevin Keegan. Well, I hear that the 70-year-old has become one of the first managers to be sacked this year when he was sacked by Maldon & Tiptree who play at the 8th level of football in the Isthmian League North. I think at 70 I would have given up football management by now.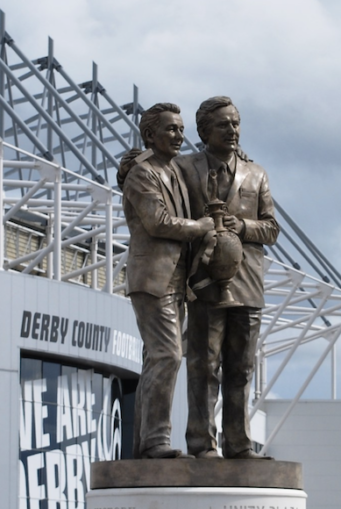 Over the weekend I learnt that both Denmark and the Netherlands have committed to donating a total of 61 F-16 jet fighters to Ukraine. Denmark say they will be passing over six planes before the New Year, eight in 2024 and a final five in 2025. The other 42 will be coming from the Netherlands as they are replaced in their fleet by F-35s, but they haven't given any details of when that might be, other than the Ukrainian pilots must be trained first. The Ukraine say training has already started, but I hear that this is only teaching the pilots English which is apparently a prerequisite for F-16 pilots.
I read that the London Borough of Havering would like to build a tram system. Their idea is that they should build a line that runs between the north and the south of the borough. They say that the current trains all run on an east-west axis into London and out to Essex. They would like the tram to run from Harold Wood through Romford and Upminster and on to the proposed railway station at Beam Park in Rainham. Beam Park is proposed for a railway station as several thousand homes are to be built there. The tram could, the council claim, link to the Docklands Light Railway and the proposed cross-river Kent-Essex tram service. What is interesting is that the council make absolutely no mention of costs. I suppose that doesn't matter as it will never be built.
It seems that the descendants of the 19th-century prime minister William Gladstone have decided to travel to the West Indies to apologise for his involvement in slavery. Gladstone's father John was one of the biggest slave owners in the Caribbean. The family say they are going to donate £100,000 to the University of Guyana's International Institute for Migration and Diaspora Studies, as restitutions. I can't really understand how any of the current generations of the Gladstone family could have a responsibility for something somebody did nearly two hundred years ago.
So, the Russians have had a little disaster with their unmanned moon landing, with the spacecraft crashing into the surface. This is the first Russian moonshot in 50 years. The lander, about the size of a small car, was launched last Wednesday and was said to have spun out of control on Saturday. Russia thinks of itself as a space superpower and this will hit them hard, particularly as the Indians have been in a race against them to explore this particular area of the moon and have managed to successfully launch their craft which is due to land in the next couple of days.
In Poole, Dorset yesterday they had a yam festival. I never knew that yams were a big thing in Britain that had to be celebrated. Well, I understand that in the area there are a lot of people from the Igbo of Nigeria and yams are enormous there. I'm not sure whether you can grow yams in the U.K., or if they are all imported. I was astounded to see so many Igbo people in Dorset. Who knew we are an Igbo outpost?
Tuesday
I awoke to the sound of the gardener mowing the grass in the back garden. So, I was extremely careful when I made my way down the garden. I hate that noisy smelly thing and I don't mean the gardener. I see that yesterday was a record for the number of migrants coming over on rubber boats with around 800 landing on a single day. This is getting ridiculous.
If you were out and about in London last Friday evening, you might have seen an Abbot self-propelled gun driving around the sights of London including Oxford Street and Trafalgar Square. I understand that the 105 mm Howitzer mounted on tracks was hired for £6,000 by a businessman's wife to give him a tour of London as a birthday present. The mobile gun is taxed and insured just like any car or truck but because it was one of the last of its type, built in 1965, it is old enough to be considered a classic vehicle (over 40 years old) and consequently exempt from the current London low emission charge. I wonder what Sad Dick would do if we all bought one to avoid UZEL?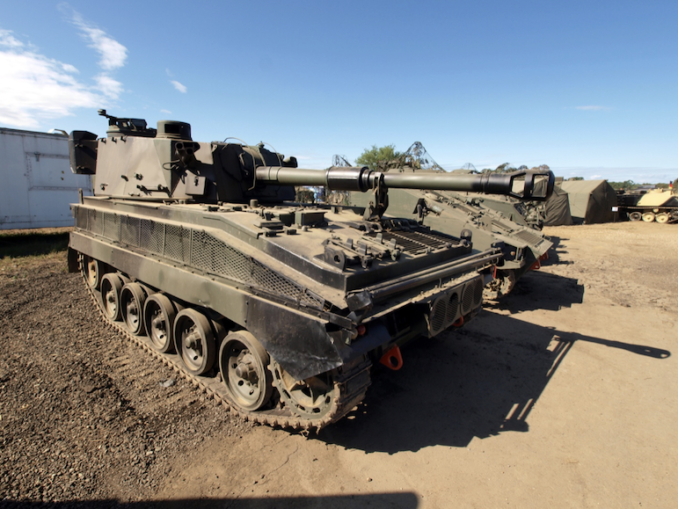 When I first heard about it, I thought it was a bad joke, but apparently it is true the French are about to rename an airport after Queen Elizabeth II. The airport in question is Le Touquet Paris-Plage and they approached King Big Ears for his permission before making the announcement. The local Le Touquet council say that the airport was once regularly used by the queen's uncle, Edward VIII, who used to travel over by plane to enjoy horseback riding and sand yachting and was sometimes accompanied by his niece. I suppose that's a good enough connection to change its name.
Up in Scottishland, SMPs have got together to challenge Hamster Useless's net zero plan of forcing people to install heat pumps by 2025 if they want to sell their house by amending the Energy Performance Certificate. One thing that has been pointed out that many houses in the Highlands are off-grid as mains electricity is unavailable and without electricity a heat pump will not function. Useless's Government reckons that a heat pump costs around £10,000 to install, as opposed to £2,000 or less for a gas or oil boiler. A heat pump then costs more to run as it consumes so much electricity. The Scottishland Government say the cost of moving to heat pumps across the nation is estimated to be some £30 billion to the people and so far they have offered grants valued at £1.8 billion in total. I wonder how much such a scheme would cost in England where there are 24 million homes compared 2.67 million, but it is not quite as cold in winter and not as large a percentage of homes are off-grid.
I read that the U.K. is well on track to take a record in inheritance tax this year. For the first three months of the tax year HMRC collected £2.6 billion, £0.2 billion more than in the same period last year. The amount taken in IHT in June was a new record for a single month. However, I also understand that the drop in house prices, fewer houses being bought and a lowering of rates, has brought a massive drop in Stamp Duty, which has fallen by £2 billion over the same three-month period.
I hear that tropical storm Franklin is about to hit some of the Caribbean islands popular with cruise ships. This storm is currently south of the island of Hispaniola and is about to cut across the island over The Dominican Republic and Haiti before hooking round to the northeast over the private island of Labadee. But what do you expect, we are after all in the middle of the hurricane season. What is interesting is that British cruise companies don't send ships to the Caribbean during the hurricane season. The likes of P&O send their ships there as the season ends in November and base two of their ships in Barbados until they welcome them back to Europe in March, this way they miss the hurricane season and make the most or the good weather in the Mediterranean during the summer. Of course, the Yanks keep ships sailing in the Caribbean year-round and they are the ones this storm will affect.
Every year they publish what is supposed to be the best one-line joke from the fringe at the Edinburgh Fringe. The jokes competed this year, for what was termed Dave's Funniest Joke of the Fringe Award and was picked by a panel. I have read all the top ten jokes and I found them to be truly awful. The winner was 'I started dating a zookeeper, but it turned out he was a cheetah.' I don't find that in the least bit funny.
Wednesday
What a lovely morning I woke up to, not a cloud in the sky and pleasantly warm. This is definitely Larry weather. As soon as I get today's stories done, I'm off to the windowsill. I need to make the most of things as tomorrow we might be having thunderstorms and I don't like thunder and lightning.
A couple of weeks ago I told you about a drought in Panama and how it meant a restriction on the number of ships passing through the canal between the Pacific and the Caribbean. Well, it is getting no better, and in fact the drought is getting worse. The limit on the number of transits per day has meant queues at both ends of the Canal have been building up and I hear that there are over 200 ships waiting for passage. Some of the ships are waiting up to three weeks to be allocated a transit. I suspect that in some shipping company offices clerks are busy figuring out where the breakeven point is between waiting for a passage and traveling around South America. One little thing I did hear is that the canal uses more fresh water every day than is used by New York City.
The BBC seems to be searching out every wildfire in the world at the moment. After the fires in Europe were put out, we then got reports from the US, then Maui, then Canada and now it's back to Greece. But they excelled with this story bringing together two of their favourite topics when reporting 18 deaths in a forest. They are telling me that the 18 were illegal immigrants except they called them asylum seekers. Exactly how they knew they were asylum seekers I don't know but why spoil a story with facts?
As September nears the rumours about the next release of the iPhone appear. All the experts start guessing what day the iPhone 15 will become available, how powerful it will be, what models will be available, how much they will cost, how many cameras it will have. It's the same every year, every 'expert' tells you something different. It's not quite the same with the next software release as Apple has been releasing a series of beta versions of the iOS15 software for some time testing ideas on its army of free testers. I hear that up until the last release they had been messing with the iPhone 'end' call button moving it around the screen but in the latest test version it is back in its old place. I think Apple have been playing with people.
The news on the street is that ITV is going to drop the CITV channel, their children's television offering. I am old enough to remember when children's television on both BBC and ITV was broadcast on the main channels between school chucking out time and six o'clock when the news came on. Then with the arrival of satellite TV and terrestrial digital TV children's TV was shunted off to its own channel. Now ITV has admitted that the CITV channel is losing money and will be axed. I understand it will be integrated into the ITVX streaming service with the line that children can pick their favourite programmes from 1,000s of hours of programming. But does this mean that they will no longer be making new programmes, only buying in US junk?
I saw an article on the Sun's website where it was talking about Forest Green Rovers and their woke, vegetarian ideals. At the end of the article was a survey with three answers to the question, "Does the football industry need to be more sustainable?" for readers to select from:
Yes, absolutely.
Yes, but all sports. Not just football.
I'm not sure.
Where was the option to say 'No, not bloody likely.' This is so typical of modern surveys; they are designed to get the answer they want from the participants.
The Bristol Clean Air Zone costs £9 a day for vehicles that do not comply with the council-imposed restrictions. There is however one huge problem with its implementation. The restrictions don't apply to Bristol Airport, but it is almost impossible to get there without entering the Clean Air Zone. Consequently, there has been a huge number of drivers who have triggered a fine for not paying the £9 charge without realising they have offended. I read that of the 882 people who have appealed the £60 or £120 fine, 500 of the appeals were won, and in another 232 cases the council settled for the original £9 charge. This means the council won enforcement of the fines in only 150 cases. It looks to me like the council need to rethink the restrictions on getting to Bristol Airport.
Thursday
Well, the good weather of yesterday has gone as quickly as it arrived. Grey and cloudy this morning with overnight rain. Gosh the numbers for immigrants out this morning is frightening. Everything is up. The number waiting for a political asylum decision is now at over 175,000. But official visa immigration has rocketed, things like student visas are up more than 50% as are work visas for 'essential workers' like baristas and artists. Family visas have rocketed. The only thing that has gone down is returns!
Last night the news broke that Yevgeny Prigozhin, the head of the Wagner Group, who revolted against PooTin, was on the passenger list of a plane that crashed with all on board dead. It has not yet been confirmed that Prigozhin was on board but it's highly likely. It's a bit of a coincidence that it was two months to the day since the Wagner Group revolt. Maybe I'm wrong, but I get the idea that if you cross PooTin you are in deep trouble. Video has emerged of the plane coming down vertically in a fireball and crashing into the ground. Planes falling out of the sky in flames is unusual, unless hit by a missile or a bomb, and as people report hearing an explosion before seeing the plane fall, I favour a bomb.
I really can't believe what I am hearing from Scottishland. There is going to be another delay and a lot more cost to the CalMac ferries! It seems that the Maritime and Coastguard Agency (MCA) have been carrying out a safety inspection and the Glen Sannox has failed it. The MCA is not satisfied with the emergency exits on the ship and have demanded the construction of several extra staircases and the enlargement of many doors in the crew areas. How this can happen at such a late stage is beyond me. Were the ship's design drawings never submitted to the MCA before construction started or have so many changes been made that the original design drawings and principles no longer apply? The ships are already over five years overdue, over £200 million over budget and the first ship is now not going to embark on its sea trials until the end of the first quarter of 2024. Oh, and the same changes apply to Hull 802.
So, India has succeeded where Russia failed and has today landed a lunar rover on the south pole of the Moon. The amount of aid we send to India each year is not easy to nail down exactly, but it seems that between 2016 and March this year they have had £2.3 billion from the U.K. Another interesting thing is that this space shot has been cheap by space programme standards. I have been able to find out the recent Chinese Moon-shot cost in the region of $500 million, while this week's failed Russian shot cost about $300 million. However, the Indians have only spent $70 million. I wonder if they paid for that out of our aid?
I just saw a video showing the destruction of a Russian T90M main battle tank in the Ukraine. The strange thing about this is that the tank was hit by a Russian Lancet loitering munition. It seems that the tank had been damaged in a fight with the Ukrainian forces and abandoned. So, the Russians destroying their own equipment makes sense, it stops it falling into Ukrainian hands.
It looks like the U.K./Indian trade talks are progressing as the word I hear in Number 10 is that they have reached the final stage. However, I also hear that this is the most difficult part of the talks. Trade Secretary Kemi Badenoch is in India this week for the T20 meeting and would love to initial a deal so that it can be signed off during the Rich Boy's official visit in September, but I hear that is probably not going to happen. However, a deal is expected later this year that will suit both countries.
I see that Tesco has announced that it is joining nearly all the other supermarkets in replacing its coloured milk container tops with clear plastic ones that can be recycled. Apparently, the coloured ones can't be, and if you leave one on a bottle put in your recycling it can spoil a whole load. In future you will have to look at the colour printed on the container; blue for whole milk, green for semi-skimmed and red for fully-skimmed. The milk in the fridge here seems to come from M&S and has a clear plastic top but I think it is semi-skimmed.
Friday
It's not so warm this morning, but it is quite pleasant. I was out and about on the estate when the heavens opened yesterday, and I got soaked. I was not a happy cat. I saw Trump giving a statement after being bailed yesterday. He was complaining that many Democrats, including crooked Hilary, had said an election had been stolen and they had not been arrested and charged with attempting to alter an election. All I can say is he is right.
Boeing has revealed yet another problem with its 737Max aircraft. This time they have found what they are calling a 'manufacturing flaw' in the aft pressure bulkhead, saying that some of the fixing holes have been wrongly drilled. I find this a bit worrying as the pressure bulkhead is very important and allows the air pressure in the cabin to be high enough for passengers to breathe when the outside pressure is too low. Holes that are too big or in the wrong places would cause air in the cabin to leak away and be a disaster. The good news is Boeing say they use various subcontractors to make the part and only one maker has been doing it wrong. Boeing has not revealed how many bulkheads are in trouble or what they are going to do to fix them only that it is going to affect deliveries. I really don't think I would like to fly on a 737Max.
I read that in Southeast London some 90% of the ULEZ cameras are not working. It seems they have either been damaged or stolen, many by the actions of the Blade Runners' group of activists. Of course, what they are doing is illegal, but it is highly popular with the public. A Blade Runner video shows just how easy it is for them all they need is a ladder for access, a battery drill with a socket head to quickly remove the two retaining bolts and a pair of wire cutters for the cable and in 20 seconds the camera is gone with little chance of being caught. It must be costing TfL a fortune in cameras as an ANPR camera is reported to cost around £20,000 to supply, install and cable to the network.
Australian Airline Qantas has announced an order for 12 Airbus A350s and 12 Boeing 787s. They say they are to replace it A380s and A330s. The 380s are being dropped by many airlines because the economics of operating them has changed since the pandemic. A four-engine plane is just not as economic to operate, no matter how big, compared to a two engine one. And with international passenger numbers only back to pre-Covid numbers in some areas the big A350 makes a lot of sense. The A330 is now more than a 30-year-old design and although it has been upgraded the 787 is a newer design and new versions are about to be certified. A clear case for the Qantas order.
The SNP problems of recent times, with the problems over CalMac ferries, the trans prisoner, the missing funds and the consequential resignation of Wee Krankie, has hit the SNP finances hard. In the latest figures reported, membership of the party has dropped from the 104,000 it had two years ago to 72,000 in March. This has obviously brought a drop in membership fees. It has also brought a drop in political donations. Together this has led to the party reporting a loss of £804,278 in its last financial year. It's clear now that Wee Krankie jumped before she was pushed.
Back at the last London mayoral election Sad Dick promised to name the London Overground lines to 'make it easier' for travellers. Between then and now everyone thought the idea had been quietly dropped. But not so, with the next election on its way posters have started appearing in Overground stations urging passengers to get involved. The Deputy Mayor for Transport says it's important that the public engages in the £6.5 million scheme which for some reason is being run by the mayor's Commission for Diversity in the Public Realm. I'm not sure what diversity has got to do with the Overground, are we going to have the Trans line and Gay line or maybe the Pakistan Line and the Muslim line? It all seems an absolutely ridiculous waste of money.
I told you that Royal Caribbean International had backed down on charging for slices of pizza in a threatened open revolt by passengers. Now I hear that RCI have slipped in huge price increases in its pay restaurants. People on current cruises are reporting that prices in these restaurants have been increased by between 30% and 50% without any announcement whatsoever. I know there has been a big increase in food prices around the world but not by 50%. Is this just profiteering?
Saturday
Well, it was a bit damp first thing, but it seems to have cleared up now. But the forecast is for torrential rain this afternoon, with thunder and lightning, so I doubt it will be the windowsill this afternoon.
Yesterday I told you about Royal Caribbean International putting up the price of food in its speciality restaurants, today I hear that their upmarket subsidiary, Celebrity Cruises, has slipped in a $2 charge for warm chocolate chip cookies in its cafe on the Celebrity Equinox. Until now Cookies were free when you bought one of their speciality coffees. To add insult to injury, if you buy one of the expensive Cookies you will find a 20% Gratuity added to the item. That's 40 cents for a waiter handing you a biscuit. I would take a packet of Maryland Cookies with me on the cruise or do without.
There is a big row going on at the moment between Network Rail and the railway unions over the closure of booking offices. I think I can see it from both sides. There are often queues at the booking offices at busy stations where a trained person can sell all sorts of tickets not available from ticket machines. But there are also stations where the ticket offices are hardly used. One such station I hear about is Sundridge Park in London's Bromley. Last May its booking office didn't sell a single ticket so that would suggest that it is a prime candidate for closure. But is the station itself viable, I hear that on average it is used each rush hour by just six people.
A consortium called Mercury 13 has made an offer to acquire the English second-tier women's team Lewis Ladies. The consortium also wants to acquire teams in Spain, Italy, Argentina and Uruguay. Apparently, they want Lewis to be the first club they purchase because of the way it is run. The Lewis club has a men's and a women's side that are equally funded, and the club is owned by its supporters, a formula Mercury approves of. The only problem is that they only want to acquire the women's team which rather goes against the whole principle of the club.
I understand that it is weigh-in and measurement time at London Zoo. The idea is to ensure the animals are growing as they should be and not too fat or skinny. I can imagine that it is not too difficult weighing a meerkat or a penguin, but it can't be easy getting a gorilla or a tiger on the scales and how about an elephant, do you use the local weighbridge? Then what about all those poisonous snakes how do they weigh them (carefully?). Then animals like termites or grasshoppers, surely you can't weigh them individually?
I hear that yesterday there were several large explosions at a military training base in Perevalne, near the city of Simferopol, Crimea. Both Russia and Ukraine say it was a drone attack that slipped through the defences. The Russians say they downed 42 drones, but not how many got through, which was obviously some, as photos on the internet show huge clouds of smoke over the establishment. A Russian blogger on Telegram says nine drones got through and around 300 Russian troops are in hospital in Simferopol.
The Subway chain has been sold to a private equity company for the little sum of £7.6 billion. The chain was set up by two partners in 1964. One of the partners died from leukaemia at a young age and his wife inherited his 50% holding in the company but was never involved running and growing it into its present position of the world's 4th biggest takeaway business with 67,000 worldwide outlets. The recent death of the remaining partner at the age of 90 has prompted the sale after he left his holding to a foundation in his name. £7.6 billion is a nice chunk of money even if it is split 50-50.
That's me done for another week, and for once the forecast was right, the rain is coming down in stair rods and there is horrendous thunder and lightning, so it's no windowsill for me this afternoon. I think I will have I little nap on a chair somewhere, maybe the Rich Boy's office if he has left the door open. I'll be back with you all again next week, everything being OK.

© WorthingGooner 2023