Monday
Good morning folks. It's a bit grey and chilly this morning which is a pity really as it would have been nice if it had been bright and sunny for the Queen's funeral. Well, at least it's going to be dry. I was rather disappointed last night as they wouldn't let me join Mary Elizabeth on the doorstep for the minute's silence. She is off to the Abbey this morning to read a lesson and has been practising. I am afraid she just hasn't got the delivery of Bozzie. After seeing Penny Mordant in action at the affirmation ceremony last week, it's a pity she wasn't elected PM as I am sure she would have given a brilliant reading.
It was a bit busy here in Downing Street yesterday. We had all sorts of people taking advantage of being in London for the Queen's funeral to pop in for a chat with Mary Elizabeth. Even the two-faced Irish Tea Shop was with her for 45 minutes. Listening from my hiding place behind the sofa I can tell you that they discussed restarting talks on the Northern Ireland protocol.
I was interested to see that a new youngest footballer played in the Premier League yesterday. Arsenal brought on Ethan Nwaneri aged 15 years and 181 days for the last few minutes of a game they were comfortably winning. The youngster's opportunity came because of the number of injuries to senior players. What did amaze me was that because of his young age he had to get changed separately from the rest team.
Wizz Air have succeeded in recovering a jet that was stranded in Ukraine since the war began earlier this year. Hungarian airline Wizz Air had two operating bases in Ukraine, Kiev and Lviv and aircraft overnighted there, 3 in Kiev and 1 in Lviv, ready to operate early morning services. When Russia invaded these 4 aircraft were stuck as Ukraine became a no-flying war zone. Last week they somehow managed to fly the plane that had been stuck in Lviv out to Poland. I suspect that the insurance company will be delighted to see it back as its permanent loss would have cost them millions.
I have been down to the office this morning watching the preparations for the funeral. What I have found astounding is the number of soldiers, sailors, airmen and Marines who are forming up for the procession. I really am impressed, I am certain no other country in the world could put on such a show and this is only the preparations! Mind I hope no one decides to attack the U.K. today as I suspect half our military is on parade in London and Windsor.
Rees-Moggy has done something I have never heard of before, he is creating phycological support teams for the victims of the Post Office Horizon computer scandal. Apparently, many of the people who are to give evidence to next month's enquiry are suffering mentally, so Moggy is hiring a team of specialist psychologists to provide mental health support. The idea is to help witnesses give evidence and to minimise any effect on their health.
I have been out on patrol and when I got back to the office the funeral was still going on. I don't think I have ever seen a procession so long. The man on the TV said I was 1.25 miles. The Royal Canadian Mounted Police at the head were at the top of the Mall when the coffin was going past the Cenotaph and then there were people marching behind the coffin and more people in cars behind that. Most impressive, but I feel sorry for all those sailors pulling the coffin and the Drummer bashing out the beat for ages, I bet his arm is tired when this is over. All I can say is thank heaven it hasn't rained.
Tuesday
Now the funeral is over I wake up to another beautiful but chilly morning with a clear blue sky. Mary Elizabeth woke me up early this morning clunking around, she has already gone off to New York to the General Assembly of the UN. While there she is scheduled to have talks with Sniffer Joe and President Macaroon. Talking of Sniffer, I had to laugh when I saw he was in row 14 at the Abbey behind all the Commonwealth leaders. There was speculation that he was close to the toilets there. Then he couldn't wait to leave the country and was on his plane home straight after the ceremony. By the way, did you see that the New Zealand horse bummed a lift to New York on the Canadian Nazi's plane?
I spent a lot of time yesterday in the office watching the TV and surprisingly enjoyed most of it. The spectacle was amazing and the crowds huge. I had a few favourite bits, the lone piper, the disappearing coffin and the pony standing at the side of the Long Walk. However, I could have done with less Corgi's, nasty nippy things.
Taiwan has been so impressed by the Kamikaze drones the Americans have given to the Ukraine that they have rush developed their own. The JC Tech, FlyingFish comes in 3 versions, but details are only available for the middle option the FlyingFish 200. It seems to be catapulted into the air by compressed air before its motor takes over allowing it to fly about 10 km, where it can hover over an area before the operator can guide it onto a target. The warhead is said to be 0.5 kg, about the same as 10 hand grenades, so it might not be great against a tank but very effective against a truck or a troop concentration. The interesting things are the speed at which it has been developed, its plastic body and the fact that at $3,000 a pop it is half the cost of the American equivalent. Why aren't we doing the same thing and developing our own?
Where else but Britain can a large lump of the railway shut down services to Windsor on the very day when passengers want it to go there to see the Queen's funeral procession? In the early hours of Monday, over 2 miles of the overhead electrical wire came down engulfing six trains. Network Rail say they are investigating the cause but the word is a new Hitachi electric train had a problem with its pantograph and dragged the cable down. So all day yesterday and this morning the only trains able to run out of Paddington were a few that are still diesel powered. By lunchtime today two electric lines had been reopened but only until 10 o'clock tonight when all services will be shut down overnight for more repairs.
Switzerland became the latest nation to sign up for the Lockheed F-35 jet fighter. They have signed an agreement to purchase 36 of the standard 'A' version of the plane for some $6.25 billion. The F-35 is fast becoming the de facto jet fighter of Western countries. There is to be an offset agreement that means that Swiss companies will get $3 billion in orders. The first 8 planes will be built on the production line in Fort Worth, Texas, and the final 24 aircraft will be manufactured and assembled by Leonardo on a line at Cameri, northern Italy. This facility will build F-35A and B's for the Italian airforce and navy and maintain Dutch F-35s.
The U.K. Space Agency and the Department for Business, Energy and Industrial Strategy have agreed to look at a plan to launch satellites to gather solar energy and transmit it by wireless to the U.K. The initial plan uses large mirrors to concentrate sunlight and would generate 3.4 Gw, similar to Hinkley Point, by 2035. If it proves successful it could be expanded to 30 Gw by 2040. It all sounds very good but there is no word on costs, or how the power is sent to us at night when we are not facing the sun.
I hear that Russia has relocated its four boat Black Sea submarine fleet, from being based at Sebastopol in the occupied Crimea, to a port further north actually in Russia. The question is why? From what I hear the Russians are a little concerned that with the Ukraine forces creeping closer and closer to the city of Kherson, that the port will soon fall in range of Ukrainian missiles. HiMARS isn't yet in range, but it could be soon! However, Ukraine has asked the US for longer range missiles like land-launched Harpoon and other missiles that can be fired from the HiMAR launch vehicles. But the Ukraine do actually have longer range cruise missiles in their armoury, like those that sunk the Moskva.
Wednesday
Morning all, it's very like yesterday clear sky and warm in the sun but chilly out of it. With Mary Elizabeth away in the States it's the feeding rota again. I think I got the office boy this morning. He had to consult a list of notes to check what to do and where things were, but he really wasn't very good. He couldn't open the Felix pouch, then he spilled my water on the floor and hunted high and low for the kitchen paper to mop it up with when it was under his nose all along. I had to turn my back so he didn't see me laughing!
The reserve feeder put the radio on while he was messing about this morning and forgot to turn it off, so have been listening to Talk TV. When the news came on they were talking about the 2 miles of lines that were ripped up by a train on Monday and that trains from the West Country into Paddington were still in trouble and this included the Elizabeth line causing problems as far as Farringdon and Kings Cross. Now, I am only a cat but I know the Elizabeth line doesn't pass through Kings Cross! A tiny bit of research revealed that the overhead cables were damaged at Stevenage yesterday and, yes, the trains are messed up but it is absolutely nothing to do with Monday's problems. Why do they treat us all as idiots?
I see on the internet that the Viking Sea cruise ship was in trouble for a while yesterday. It was moored up in an Italian port during a storm when a huge gust of wind broke its mooring lines. Fortunately, despite it being 3 am, the crew reacted quickly and dropped anchor. In addition, a tug managed to get alongside and stop it being blown into rocks. Several hours later, 4 more tug boats arrived and manoeuvred the ship back alongside where it was tied up again. I hope they used stronger lines this time.
Labour MP, Zarah Sultana, was on an LNER train to Leeds to give a speech when her train came to a halt outside Stevenage. After sitting there for a couple of hours she tweeted saying she was sorry that she wasn't going to be able to give the speech due to the incompetence of a privatised rail operator. What was interesting was that the problem actually had nothing to do with a privatised rail operator. The overhead lines that had come down were part of Network Rail, a publicly owned company and the LNER train she was sat in is also operated by a government agency because none of the private companies could make a profit operating it. You don't have to be stupid to be a Labour MP, but it obviously helps.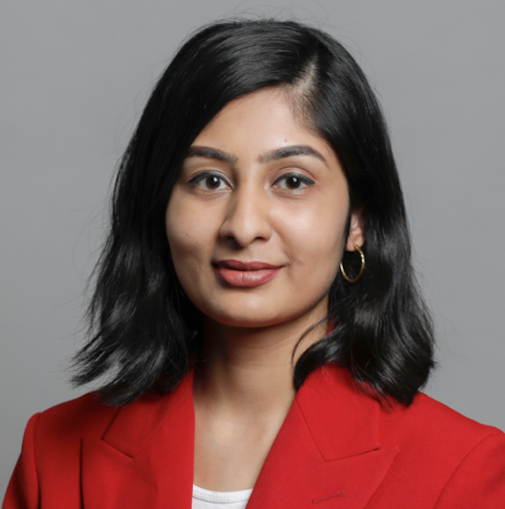 I hear that King Jug Ears has rather surprisingly decided to make his first overseas visit to France. It seems that he 'hit it off' with President Macaroon when the Froggy leader came over for the funeral and had a private meeting with Jug Ears the weekend before. Apparently, they have similar views on climate change and the woke agenda. I can see them both talking to the plants in the garden and not talking about the boat people in the channel.
The St Gawain and The Green Knight pub in Wales is, I hear, having an enormous problem recruiting a couple to manage the pub. Several couples have been interested but as soon as they see the in-house pub rules they walk away. The pub owners, Samuel Smiths, have advertised for a 'management couple' who will receive £20,000 pa, a flat that is rent-free and all utility bills paid. This looks attractive until you read that the pub bans television, mobile phones, children, darts and even swearing. It has no guest beers and even crisps and snacks are Samuel Smiths own brand. Is it any wonder that past landlords have struggled to make money and it is proving impossible to find anyone to take it on?
If you are in central London and want something to do that's a bit different and free I understand that a 7,500 sq ft roof garden has just opened on top of 'The Post Building' 21-31, New Oxford Street, halfway between Tottenham Court Road and Holborn. The building was empty for twenty years after the Royal Mail moved out but the eight-storey sorting office was bought to be converted into an office block, shops and housing. The designers incorporated a roof garden for the building residents into the refurbishment which the borough planners rather liked and granted planning permission only on the grounds that it was also open to the public. I believe that access is via a door on New Oxford Street and you have to buzz a security guard to be let in. After going through a security check, you take a lift up to roof level (9) and can then enjoy the views over the local rooftops. It is open from 10 am to 7 pm daily but closes at sunset, that is before 7 pm. If you go, post on GP and tell me if it's any good.
Thursday
So much for sunny days, it's a bit grotty and grey and definitely cooler. I'm still on the feeding rota as Mary Elizabeth is only back from the UN this morning. At least this morning's person knew what they were doing and found the Felix pouches first time. Pity it was tuna flavour, probably my least favourite, but it is still food.
Several big announcements from the government over the past couple of days, while parliament is shut. I wonder if Mr Squeaker will be moaning again about the announcements not being made in the house. Yesterday it was financial support for business's energy bills. This morning it is seeing a GP within two weeks. Funny, if I have a problem they whizz me off to the vet, who sees me the same day, but then I have private insurance. But the best announcement came this morning with the lifting of the fracking ban. A report says that little new information on fracking causing earthquakes has appeared over the past couple of years, could that be because it has been banned? Apparently, people cannot feel earthquakes below 2 on the Richter Scale, they are only detected by scientific instruments. The biggest ever recorded at the Cuadrilla Preston Road site was 1.5 on the Richter Scale. The current limit of 0.5 is ridiculously low and likely to be increased.
A recent report revealed that 85% of train drivers are male and 65% are over fifty. This means we are likely to suffer from a shortage of drivers soon. Govia Thameslink Railway have decided that they need to take action and are recruiting new drivers, which makes sense. But they have gone a step further and in the name of diversity was to recruit young women! If I was a young woman I would be thinking about applying, £65,000 a year before shift pay, overtime and allowances is good money.
I hear that the USA has plans to massively increase armaments production. The plan is to increase the production of 155mm Howitzer rounds by a factor of three and to increase the HiMARS systems by between two and three times. I understand that they are now planning to produce nearly 100 HiMARS systems in the next year. The number of NLAW and Javelin missiles being consumed has fallen recently as the Russians have been on the back foot, but orders have been placed to replace US Army stocks. I wonder if we are going the same thing?
Britain's No.1 tennis player, Emma Raducanu, has managed actually win 2 matches in a row for the first time in ages. Since winning the US Open last year her form has been awful and she has fallen from being a top ten player to 77th in the world. I guess we all expected too much from her following her win. If she wins her next game it will be for the first time since her US Open victory.
Did you see the story of the mother of a two-year-old from Stevenage, who went on an extraordinary campaign to find the parcel containing her son's birthday present? The supplier had entrusted the parcel to Evri to be delivered. You probably know Evri used to be called Hermes but had such a terrible reputation that they changed their name! Anyway, the parcel simply went missing. It was showing on their tracker as being at the depot for 4 days. The mother tried to phone them and all she got was a digital voice saying, "Your parcel will be delivered." She emailed the CEO and got no reply. Then she saw an advertisement for delivery drivers, so she applied. She immediately got a reply from a recruiter making an appointment for the local delivery manager to give her a phone interview. Of course, in the interview she harangued the manager and surprise, surprise the "lost" parcel turned up the very next morning.
Doha is to use 3 large MSC cruise ships and 2 small Ponant expedition ships as hotel accommodation for the Qatar World Cup. The three MSC ships, the MSC World Europa, MSC Poesia and MSC Opera will be in the main harbour with the first two to be docked at the as yet incomplete cruise terminal, with the third ship on the other side of the harbour. These three ships should be able to accommodate 13,000 people. The two un-named Ponant luxury ships are much smaller, the biggest in their fleet has about 200 staterooms, and subsequently can be docked closer to the city centre. The World Europa will be MSC's largest ship and its naming ceremony will be incorporated into the opening ceremony of the Cruise Terminal.
Friday
Well, it was still dry when I woke up so I decided to avoid the litter tray and take my constitutional down the garden but on the way back it started spitting with rain. So I hurried myself up and was just back in the flat when it started to rain really heavily. Mary Elizabeth gave me my Felix and a stroke. She talked to me saying how she would like to stay and pet me a bit more but was off to the house for the chancellor's statement.
Only a few months after the Network Rail line on the Isle of Wight reopened after being closed for 15 months for renewal work, I hear that it is going to be disrupted again. The line currently terminates at the sea end of Ryde Pier where it connects to the ferry to the mainland, but the pier is old and needs much work. Consequently, Network Rail, the owners, are to halt the trains running on the pier for 6 months starting in October and terminate trains at Ryde Esplanade station. Passengers to the ferries will travel on a minibus shuttle while the £11 million worth of work takes place. What I want to know is why wasn't the work on the pier done at the same time as the line closure?
An elderly man in Lewisham, London became ill and was admitted to hospital, where it was found he needed a heart operation. The man's neighbours called a local cats charity as they said he had more than five pet cats needing to be looked after. The charity arrived to look after the cats and found that instead of 5 cats living in the house there were actually 49 cats. Strangely they were all ginger cats. None of the cats had been neutered or spayed and there were a number of young cats and kittens. The charity had now neutered or spayed and microchipped all the cats, many have been rehoused, and a family of kittens has been fostered. However, if you fancy adopting one of my ginger cousins I hear they still have quite a few.
Russian reservists appear to have reacted en masse to Poo Tin's call-up of 300,000 military reserves. Flights to the few countries that still allow Russians in on a tourist visa have been sold out for the next two weeks. Huge queues have built up at the few land borders that still accept Russian tourists, like Finland. There appears to be a lot more knowledge of what is happening in Ukraine than Poo Tin's propagandist realised.
Tesla have a little problem with their cars in the United States. They have been ordered to recall over 1.1 million cars because the electric windows close too quickly and could crush people's fingers. Tesla say they have a small software fix for the problem. I wonder how this affects Tesla's cars in the U.K.? Every car I have been in recently has a reversing mechanism that puts the window closure into reverse if it touches an obstruction like a finger.
Spanish women's football had a bit of a shock last night. 15 top Spanish women footballers have written to the Spanish WFA saying they are unavailable for selection as long as Jorge Vilda continues as head coach. The 15 include players currently playing in the English WSL. Players have already attempted and failed to force a change of coach and the Spanish authorities are threatening to ban the 15 for up to five years and demand that they apologise. Spain are due to play Sweden on October 7th and say they will use players from the under-21 squad if necessary. It looks like we have a standoff.
While on the subject of women's football, the big match this weekend is Arsenal vs Tottenham on Saturday lunchtime. This match will smash the league attendance record with over 51,000 tickets already sold for the game at the Emirates Stadium. The previous record was 38,262 for the reverse fixture in 2019. The record attendance for a domestic lady's match (not an international) is 53,000 in 1921. This could still be broken as tickets are still available and will be available to walk-ups on the day.
Saturday
Saturday at last, it's been a long week. Back to sunshine this morning and no rain. I have a complaint about Mary Elizabeth, she is too neat and tidy! I loved the way Bozzie threw the papers around and I got to read them on the floor. ME puts them in a neat pile and I can only easily read what is on the top. I have got to push the heap over to be able to read anything and risk being shouted at.
I hear that Bozzie and the Little Otter have put their Camberwell place on the market and have moved into a new home in a posh part of Herne Hill. Apparently, some of the neighbours are appalled while others are delighted. I guess it depends on their political views.
The decision by Poo Tin to call up reserves has, I understand, been greeted with enthusiasm by Ukrainian front-line troops as they say it proves they are winning. Apparently, those poor reservists who are caught up in the call-up are being given a list of things they are supposed to bring with them including their own uniform, boots, a torch and a spade. It looks like that just about the only thing the state is going to supply is a rifle and ammunition!
Airbus has just announced another big order for its A320neo, this time from a division of China Southern Airlines. They have ordered 40 aircraft at a list price of $4.8 billion but no one really thinks that is what they will actually pay, big orders always attract a decent discount. This really is a disappointment for Boeing who have always considered China Southern a 'Boeing only' airline and had high hopes for the 737Max. However, as I told you recently, the 737Max is still grounded in China so this was not really a fair fight. Last year, Boeing had a rush of sales for the 737Max when it returned to the market, but so far this year things have been different, Airbus has 637 net orders across its full model lineup, versus 388 for Boeing.
There has been a huge fuss in the media about Holly Willoughby and Phillip Schofield queue jumping at the Queen's lying in state. I am still trying to understand what exactly happened as I have heard many different versions. But what I did read was that loads of well know personalities did queue up with us plebs. A lot of fuss was made about David Beckham, but it wasn't just her. I hear that others who queued up were Susanna Reid, Tilda Swindon, Sharon Osbourne, James Blunt, Neil Jones, Dame Kelly Holmes and Daniel Mays.
Qatar Airways has just published its winter timetable and will be increasing the number of flights it operates between Heathrow and Doha. Much of this will be down to the football World Cup but I am astounded that the route can support the current level of up to 6 flights a day. Currently, on 3 days a week, 5 Qatar Airways and BA fights operate and on other days there is one less. Next month Qatar will add an additional daily flight and in November BA will be moving its Doha flight to Gatwick and doubling them making 9 flights on some days. I wonder what all those people are doing!?
For my last story this week I can reveal that McDonald's have quit the plant-based burger market in the US as it has not proved to be the money spinner thought it was going to be. It is still available in the U.K. and several other countries, but I wonder for how long, as what happens in the US usually follows here. The company, 'Beyond Meat' that manufactures the plant-based patties for them is in trouble and its share price has dropped by 70%. Beyond Meat and rivals, Impossible Foods were supposed to be the shares to buy and had deals to supply numerous companies with plant-based products, like the 'Impossible Whopper' for Burger King, a plant-based breakfast sausage sandwich at Dunkin' Donuts and meatless pepperoni pizza at Pizza Hut. Unfortunately, the Americans don't like meatless meat!
I'm done for another week. It's now sunny outside, so I'm off for my Saturday afternoon snooze on the windowsill. It's a great spot to keep my beady eye on what's happening in Downing Street. I will be back with you again next week.

© WorthingGooner 2022