Monday
Another week begins with baby Wilf waking me up early again, this is getting too regular I need my beauty sleep. At least it was my favourite for Breakfast. The Little Otter was asking why I have taken to emptying my bowl every morning. The answer is simple before the Mutt arrived I often left a few morsels for a snack later, but I quickly learnt if I did that after he arrived he'd eat it. The obvious thing to do is clear the bowl. Besides that, Cats are omnivores and cat food is very high in protein which can upset some dogs if they eat too much. Bozzie didn't mind being up early as he was off to somewhere called Goole and he was going by train which he likes.
It seems that the Government is going to gear up for higher unemployment when they withdraw the Furlough scheme. They are going to start recruiting more staff for the Social Security Offices in order to cope. Of course this also has the convenient side effect of reducing the number of unemployed. While talking about the Furlough Scheme I see a couple of new rules have been introduced to stop companies just taking employees off the list and making them redundant. The purpose of the scheme has been redefined as "being integral to the continued employment of workers. For example this implies you can't make someone redundant and leave them on Furlough so that the Government pays their notice period. It can even be argued that it means you can't make any people who have been on Furlough redundant for a period. In some cases companies will be forced to pay back Furlough money where they abuse the scheme.
More infighting in Labour Party. Len McClucky the Unite Union boss has waded in to the fight unsurprisingly on the side of the Corbynites. He has said that the only way Keir Stoma can win an election is with a united party and the only way to do that is to adopt the policies of Steptoe as this is what the members want. Firstly if it was what the majority of members wanted they would have elected Wrong Daily as Leader instead of Keir Stoma. Secondly it doesn't matter what the party members want, what counts is which party the electorate want and it clearly wasn't Corbynomics. McClucky seems to be living in a parallel universe.
I have just been reading about a married couple who saw an opportunity in the Coronavirus outbreak and set up a business to manufacture hand sanitiser. The business was set up in March and has been making the liquid at the Deeside Gin Distillery in Banchory, Aberdeenshire and bottled in Preston, Lancashire. In three months they have built up to a capacity to produce 900,000 litres per week and has several multi year contracts to supply large companies like the Post Office, O2 and BP. In the first 3 months of trading they have turned over £3 million and are on track to turn over £30 million this year. Not bad for a company that didn't exist 4 months ago.
Waitrose, Boots, and the Co-op have decided not to sell products that use Monkey Labour. When I read this I thought that's strange. It turns out that on some places the use real Monkeys to climb trees to pick Coconuts. The Little Otter has been prominent in the campaign to halt Monkey Labour and has been pushing for a ban on Coconuts and Coconut Milk from Thailand in particular. But the Thai's are a little upset.They claim that nearly all of their Coconuts are picked by machine or Humans and that any films of Monkeys on the Internet are old. I wander what the wages are like? I like climbing trees and I bet I could knock down Coconuts.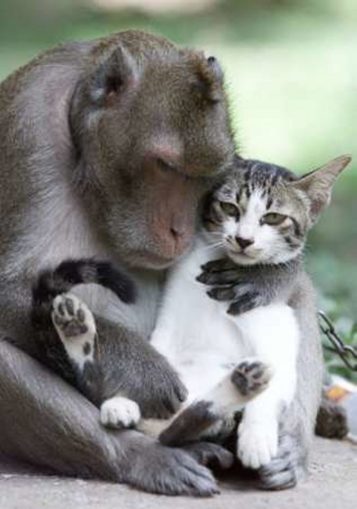 The Government has awarded a series of contacts for manufacturing PPE to unlikely bidders including one that previously made sweets. But one particular one has upset Jolyon Maugham QC who is considering asking for a judicial review. The company that won one for £250 million was the only one to bid and is based in Mauritius. If these companies can supply the PPE at a reasonable cost who care if they used to make sweets or are based in Mauritius.
As I mentioned earlier Bozzie went to Goole, in East Yorkshire today. He went to visit a site where Siemens have started to build a new Train making factory. Only a little while ago we were shutting down train building plants in the U.K. and got down to just one Bombardier, in Derby, and they were in trouble when the £1.6 Billion train order for Thameslink went to Siemens who have been making them in Germany. But Bombardier have won a series of orders for Crossrail, C2C, TfL and SouthWestern. Hitachi opened a factory on the the Northeast and they have also won orders including trains for Trans Pennine Express, GWR and Hull Trains. Spanish company CAF have built a factory to make Trains and Trams on Newport and another Spanish train maker Talgo is building a factory in Fife. Siemens dropped out of several of these tenders, including Crossrail, due to lack of manufacturing capacity. To compete in Britain Siemens knew they had to expand capacity and build future trains in Britain, so they said that if they won the order for new trains for London's Piccadilly Line they would build a UK factory. Well, they won an order for 94 trains worth £1.5 Billion and have started to build the factory near Goole where the new trains can access the rail network track from Hull to Doncaster. The new factory will initially employ 700 being a huge boost to local employment.
Siemens are now in an excellent position to win orders to replace the other "deep tube" trains which are coming up for replacement in the near future, the Bakerloo, Central and Waterloo and City lines as it makes economic sense to have the same type of train operating on these lines from a maintenance point of view. Siemens are also one of the five bidders for the £2.5 Billion contract for 54 trains for Phase 2 of HS2 and will expand the Goole factory to make them giving employment to another 1200 people.
Tuesday
I'm sure you are all delighted to hear that Bozzie returned safe and sound from deepest Yorkshire and was back into the swing this Morning changing baby Wilf. Sometimes the smell of his nappy nearly puts me off my food, but only nearly.
Barnier is in town this morning for face to face discussions with David Frost before the teams get down to more discussions tomorrow. Will Barnier be pulling his usual trick of demanding a written statement and then dismissing out of hand? Bozzie has invited them both to dinner tonight at No. 10. I got a look at the menu this morning and I am not impressed. Grilled vegetables for a stater, followed by Halibut in Lemon sauce with seasonal veggies and fruit terrine and ice cream. I think the Little Otter has had an input to this, no meat, no chips, it sounds like an extension of Bozzie's diet.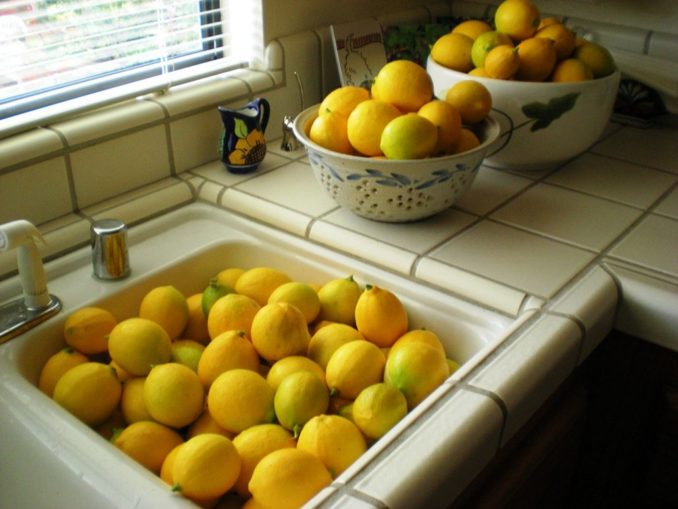 While on the subject of the E.U. I hear that the Mayor of Verona, Federico Sboarina, has started up a petition for a Referendum on Italy leaving the E.U. and it is drawing large numbers of signatures. Could the E.U. be seeing the start of its break up? I also heard that we are on line to pay the E.U. £10.7 Billion this year and probably similar sums for the next two years even though we will have left. I can see why we should give them a single penny if we don't get a Free Trade Agreement.
The Russian and Chinese are not happy with us but for slightly different reasons. The Chinese don't like the idea of us taking Hong Kong Chinese "refugees" and chucking Huawei out of our Telecoms Network and are threatening "retaliation" while not actually say what that retaliation might be. Could it be pulling out of UK Nuclear Power project, a real cutting off their nose to spite their face situation. The Russians are worried by the banning several of their citizens for corruption, fraud and the likes and they too are threatening "retaliation".
This morning British Gas has announced that it has ordered 1000 Vauxhall electric vans. The Vauxhall Vivaro-e offers the equivalent of 136hp, a payload of up to 1,226kg, and a top speed of 81mph. It come in two different battery configurations, the 50kWh version should be good for 143 miles, while the 75kWh provides 205 miles. It has not been announced which version or combination of versions has been ordered. Recharging to 80% takes 30 minutes in the 50kWh version and 45 minutes in the 75kWh van, both using a 100kW public charger. The Vauxhall Vivaro-e is the sister van to the all-electric Citroen e-Dispatch and Peugeot e-Expert, will not be made in Britain and the 50kWh version is expected to cost £35,000. I must admit that it doesn't seem right to me for a Gas company to buy a fleet of Electric vans.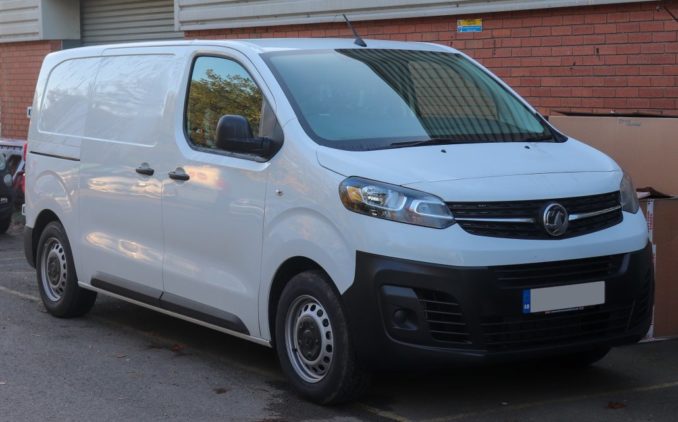 One thing that should still be able to continue unhindered after Brexit is the Eurostar train service. In fact it should be improved as a new updated agreement has been signed today bringing the Netherlands into the existing agreement between the U.K., France and Belgium. A new direct service between London and Amsterdam is expected to start later this year once Border Farce personnel have been posted to Amsterdam. The Dutch equivalents will come to London to check documents and handle the security of passengers at the departure point. At the moment passengers to and from Amsterdam have to change trains and go through checks in Belgium.
In the latest lot of statistics for the European Settlement Scheme to be published, it seems that there has been a little surprise for the Government. More EU citizens have already  applied for Permanent Settlement than the Government thought we're in the country. Over 3.6 million have applied and 3.3 million have had permanent settlement status granted. Nearly all the others have been given Pre Settled Status which means that once they have lived here for 5 years. A new lot of Statistics are due out later this week.
I forgot to mention it before but did you see the ignorant Scott's who put up a notice on the Boarder with England telling visitors to "F**k off". Not the nicest of things considering that it's only English money that keep them going. Then the leader of the SNP in Westminster, Ian Blackford joined in tweeting "Perhaps not the language I would use but for some folk perhaps it needs to be blunt before they get it!" Now if an English MP was to say such a thing about the Scotts they would be in trouble. I can just see Blackford standing up in Parliament being all pompous and demanding blood from Bozzie, Stoma or whoever is the Limp Dump leader this week. But being racist in Scottishland to the English is acceptable and Wee Krankie would never sanction a fellow jock.
Wednesday
It's a bit bleak this morning, typical for the first day of the first Test Match with the Windies. When I arrived back from morning patrol for my breakfast, Bozzie was missing, unlike him to miss a meal. Then I saw his empty porridge bowl in the sink and realised he was up and about early because it was the summer financial statement and PMQs. So once I had eaten I went to see what was going on. He was in his office with Richie Nic-Nak and I wandered in through the open door. I curled up on a chair in the corner and pretended to sleep but I was listening. They were talking about cutting VAT and by how much, should it go down to 10% or 5%. It was a bit boring so I went off to see if the Dreamies Girl was in the general office.
I see that an airline is trying to set up a First Class only service from Stansted to Barbados using an Airbus 340 with 100 seats that turn into lie flat beds. At the moment you can only enter Barbados if you have had a negative test in the previous 48 hours or test negative on landing. The Airline has sorted this out, they aim to get passengers to stay at a designated Airport Hotel where an airline official will meet them, check them in and take them to their suite. A medical Professional will then conduct a Covid-19 and the passenger is expected to stay in the room. In the morning, if they have a negative test, they will be driven to the Private Terminal at Stansted to board a plane on which everyone has tested negative. Oh, I forgot to mention all this costs £7500 return.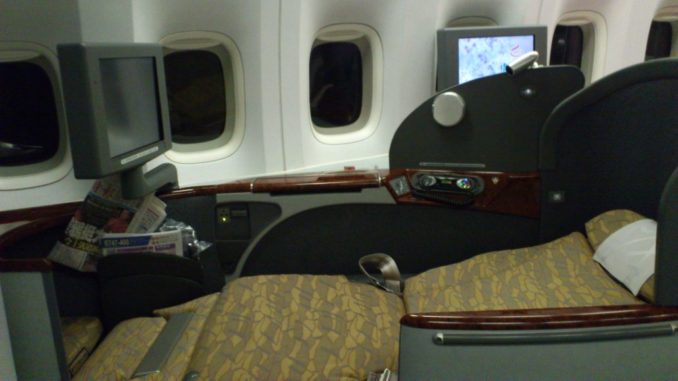 The Sunday Times reported that the Government were going to cut the Army by 20,000. Yesterday another paper reports that the Government are going to reinstate parking charges for NHS workers. Both stories are quickly called out as false. But what's interesting is that both are aimed at discrediting the Government so where do they come from. Is there some Leftie organisation out there making up stories? Why didn't the Press simply check out the facts before publishing, a phone call would have got them the facts before publishing. This is exactly what would have happened a few years ago but the MSM seems not to do it today they just publish anything a crank tells them. Why?
I watched Richie Nik-Nak on TV at lunchtime. I must admit he put on a very polished performance. No stumbling over words, lots of emphasis on the important bits, speaks clearly and doesn't make it too obvious that he is referring to a script. All this doesn't take away from the fact that all his measures yesterday mean borrowing another £30 Billion which you (I nearly wrote 'we', but cats don't pay taxes) will have to eventually pay back.
You may remember that last year Sky TV announced plans to build a huge new TV and Film Studio complex in Elstree. Well tonight it moved a step nearer reality. The Borehamwood Council voted unanimously to grant planning permission subject to a Section 106 agreement being struck. What the council will want to get under the S106 is anyone's guess, it could be roads or park land or even a public building but I expect it will be peanuts when compared to the costs of the project which is expected to supply 2000 permanent jobs and support £3 Billion worth of programmes a year.
Scientists have found a fragment of the Jaw bone of a Dinosaur in the Arctic. Until now it was believed that Dinosaurs didn't live in the Arctic but it was a migratory route between Asia and America. This idea has been revised as the bone found is tat of a youngster and they didn't migrate. The Dinosaurs lived between 145 and 66 million years ago but this bit of bone is reckoned to be 76 million years old, when the Arctic was tropical. So much for Global Warming.
I hear a woman in Derby had her car impounded by the Police when she went back to the Chip Shop after forgetting the Mushy Peas. She had gone in for Fish, Chips and Peas and had started for home when she realised she had left the peas behind and went back to get them. A Police Car near the shop was running cars number plates to make sure cars had insurance and they were alerted that there was something Fishy about the car, it was insured by a man. The woman was Pea'd off when the car was seised for no insurance. Not only that, her Fish was cold by the time she walked home.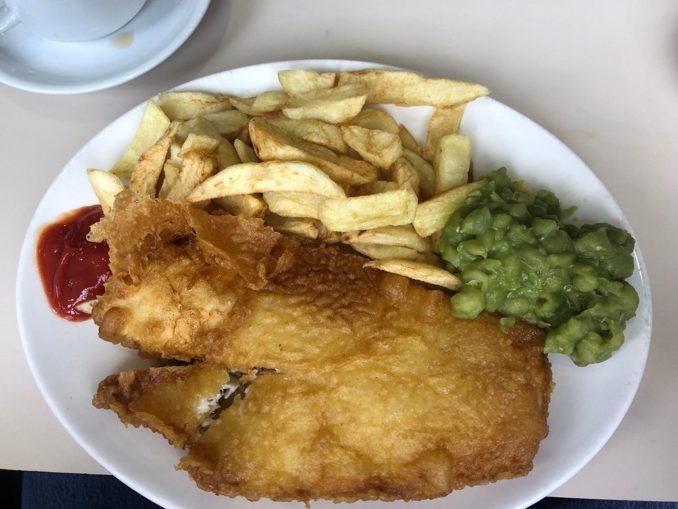 Thursday
Grey, Grotty and Drizzling, I am going to curl up somewhere and sleep and wait for the better weather at the weekend.
I saw the Shadow Chancellor Anneliese Dudds on the TV this morning. What a state she looks, is she imitating a Bag Lady? Her hair looked better when the Hairdressers were closed, surely she can't have had it done since they reopened. But it was what she said that amazed me. She was critical of the Governments financial statement yesterday but when asked what Labour would have done differently she never gave an answer, even when pressed. She was asked about Labour hinting that they wanted a wealth tax but once again she wouldn't say yes and she wouldn't say no. At the moment it is clear that Labour have no Financial policies.
Today is the last day for joining the party if you want to vote in the election for the leadership of the Limp Dumps. If the result of the General Election is anything to go by then the election should not take long as there were not very many voters. The real choice between looks likely to be between Layla Moron and Ed Davey and is hardly inspirational.
The informal Free Trade Talks with the E.U. in London broke up early again this week with Barnier moaning that David Frost is not giving in to them. It is incredible that he only ever talks about the UK shifting its position and never ever talks about the E.U. changing it's position. In fact he is always talking about the EU's Red Lines and how we must accept their positions. He got used to Saggy caving in on E.U. demands as soon as a bit of pressure was applied and he doesn't seem to know what to do when we don't cave in. There is another round of informal talks due in Brussels next week followed by Formal talks in London the Week after. It should be interesting.
Marks and Spencer, Sainsbury's and The Co-op have announced that regardless of an possible trade deal with the US they will not be selling Hormone Injected Beef or Chlorine Washed Chicken. This is all very well and may be in their interests in attracting customers but they are all still selling Chlorine Washed Salad. In fact under E.U. regulations all salad stuff and vegetables, except organic, may be Chlorine Washed and many are. The whole fuss about Chlorine washed chicken was dreamt up by people who are doing it because they are anti American and in particular anti Trump.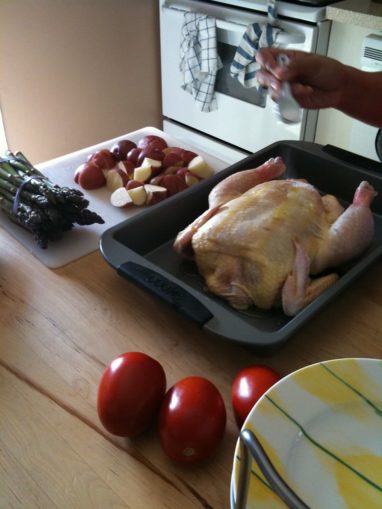 Tonight it's been announced that there are a whole host of further types of businesses that are going to allowed to reopen. Starting with outdoor dance, music, theatre, swimming pools and "recreational" Cricket this weekend. Followed on Monday by Beauty Parlours, Nail Bars and Tanning salons. Indoor Pools and Gyms open on 25th July. That lot should make a lot of people happy even if there are a few new rules to follow about ventilation, one way systems, putting your swimming costume on at home before going to the pool, no splashing and no Butterfly Stroke.
An escaped Raccoondog has been trapped and destroyed by a vet in Wales. The Raccoondog is a native of the Far East with the face of a Raccoon, but is a actually a canine. It eats all sort of small native animals like birds, fish and frogs and is banned in the E.U. as an invasive foreign species. At one time they were considered an exotic pet because they had a cute face, but they have been banned for a few years and are renown for being smelly as they communicate through scent. If you already had one as a pet you are allowed to keep it but the law says you cannot buy them, breed then or "let them escape". Consequently no one is letting on where this one came from.
Friday
A better morning today, the suns out but it's not too hot. I was awake early again due to Bozzie blundering around in the Kitchen, I decided to take a stroll in the garden as there was no sign of an early breakfast. Very quiet out there, even the Blackbirds that have been nesting in the hedge seem to have gone. There was a gull crying at me from a rooftop but it wouldn't come down, mind it was a bit big for me to take on! By the time I got back the Little Otter was up so I rubbed round her legs and she filled up my bowl.
The first thing I learnt this morning it that the SNP has decided to start charging fees to EU students who go to Scottishland Universities. Under the devolved powers they have been able to offer free university education to Scottishland students but has charged full fees  students from other parts of the U.K. However, under E.U. rules if they offer free University Education to domestic students they have to offer the same to students from all the other E.U. nations. Now we are out of the E.U. this no longer applies, so the Scots have decided they want the money. Hard luck when they rejoin!
The Travel Regulations changed this morning to allow people coming to England, Wales and Northern Ireland from nearly 70 countries to enter without going into two weeks quarantine. England announced the new rules and list of countries a week or so ago and the Welsh and Northern Irish were quick to follow. But the Scots don't like to do the same as the English so when they eventually announced they would allow quarantine free travel that had to change the list of countries a bit, so they cut out Spain.
The Government has decide not to join the EU's initiative to acquire Coronavirus vaccine doses. The problem seems to be that, like in all thing EU, they want intimate control over everything and would not let us have any input to anything at all. They will choose which vaccine developers they will talk to and we would not be allowed to negotiate with them on our own. If they struck an agreement they would decide on the number of doses, the timetable and the price paid and we would have to accept whatever the E.U. negotiated. We have decided that we are better off sticking with our our already negotiated agreements
The Police in London have blundered into a scheme to fraudulently claim bounce back loans. On Wednesday they stopped a car in Holland Park for a drugs search. Instead they discovered the car owner was on his way to a meeting to sign some paperwork setting up a bank account for which he was to be paid £300. The driver and another man have been charged with Money Laundering and Fraud. The Police found paperwork relating to applications for Loans from a number of fake companies. They then got orders to freeze 10 Bank Accounts containing £553,000. The Metropolitan Police say that their investigation is still in it early stages. I would be surprised if the Mr Big behind this fraud was still in the country, I bet he is enjoying a sunny beach somewhere.
58 Nigerian Doctors have been taken off a flight to England and barred from leaving the country. The Doctors were all on their way to a training course. A Nigerian Official said that only 2 of the Doctors had visas to enter the U.K. and under Nigerian Covid regulations you must have a Visa to enter your destination country before you leave Nigeria. The idea is to stop passengers who are denied entry possibly bringing the Virus back into Nigeria. I wonder if these Nigerian Doctors got their qualifications from the same place as all the Muslim Doctors who are crossing the Channel in rubber boats.
A group called Silver Voices has called on all BBC TV licence holders to try to gum up the TV Licence system by writing to TV Licensing and telling them that they will only deal with them in writing from now on. They will tell them that they will no longer pay by regular direct debit or standing order but will pay by cheque. The idea is to make the administration of the service much more costly and slow but in a legal manor.
There are plans for Wild Bison to return to British Woodlands for the first time in 6,000 years. A small herd of four Bison are to be released into a fenced enclosure in Blean Woods near Canterbury, Kent, in Spring 2022. 1 Male and 3 Females will make up the cal and it is hoped that they will grow the heard by breeding. The idea of the £1,125,000 project to to see how well the Bison manage the woodland. The Bison have a reputation for clearing trees by rubbing against them and eating undergrowth.
The Guardian says that the Government has bought a 27 acre site near Ashford in Kent as a processing point for HGV's arriving at Dover from the E.U. and need additional customs clearance or are suffering any other delays.The site is understood to be able to hold all of the 10,000 Lorries that arrive at Dover every day. Work on fencing off the site, clearing the weeds and cutting the grass is expected to start on Monday. Temporary offices are expected to be built in the next couple of weeks.
In 2017 an events company in Nottinghamshire had 12 Bouncy Castles worth around £20,000 stolen from their Warehouse. The company has been watching the internet to see if any of them came up for sale or hire. Recently several became available for hire and the company agreed to hire some. They followed the castles back to a warehouse and informed the Police of their location. The subsequent Police raid recovered 9 of the 12 Castles. One of the ones still missing is called Gladiator Joist and the Police have appealed for information about it. The remaining two are believed to have been sold on to unsuspecting customers.
Saturday
Looks like it's going to be a warm day so I shall be looking for a shady windowsill for my snoozing today. I am told I mustn't get my nose or the tips of my ears sunburnt as they may need to be cut off! I don't fancy being disfigured and I HATE vets.
Wee Krankie is costing us yet more money in England. Because see has hiked Scottishland income tax any of our forces stationed in Scottishland effectively earn less than their fellows based elsewhere. The Government has decided to make permanently make up the money to anyone subject to the additional tax so that they earn the same as their fellow solders everywhere else. I think we should knock the £6.8 Million a year it is going to cost off the Barnett money.
Air Travel is slowly returning to life. From today the British Airways subsidiary City Flyer is restarting some of its International Flights from London City Airport. From 20th July they will be adding internal flights to a few cities. TUI are restarting some flights from Gatwick on Monday and British Airways are restarting flights to the Caribbean or the 20th July with the aim to slowly ramp up services. Even Southampton Airport which was suffering even before Coronavirus with the collapse of FlyBe is seeing a few more flights to the Channel Islands, Manchester and Dublin.
Wee Krankie stands accused of costing the Scottishland tourist industry in the region of £11 million by not opening up to Tourism at the same time as England. The SNP keep on about her having had a better Lockdown than Bozzie but to me it just looks like she wants to do it differently to "show the English". Anything doubtful, like the conference, where loads of people got infected with Covid-19, is just memory holed and never mentioned again.
I understand that following the visit of the Turkish Foreign Minister, Mevlut Cavusoglu, last Wednesday the U.K. and Turkey are on the verge of signing a free trade agreement covering Financial Services, Manufactured Goods and Agriculture. The Agreement just requires the completion of a few technical details. It should then be followed by further agreements on Tourism and Defence. Surprisingly Turkey is our second biggest trade partner and is only behind Germany.
On Thursday the Irish Finance Minister Paschal Donohoe was elected President of the Eurogroup which is the association of Eurozone Finance Ministers. The favourite was the Spanish Minister for Economic Affairs, Nadia Calvino, who had the support of all the Eurozone big beasts, France, Germany Spain and Italy. It is being seen as a slap down for them and a victory for the smaller countries. The voting was by a secret electronic vote and 10 or more votes were needed to win as there are 19 Eurozone countries. Before the first vote Calvino announced she had secured the promise of 10 vote. However, after the first round it was announced their would be a second round as nobody had reached 10 votes. It is understood that in the second round three votes moved from the third placed candidate to the Irishman who won by 11 votes to 8 much to the disgust of the big four.
Smile Bank is making it's customers do anything but smile. The Co-Op own online only bank has been having IT problems for 5 days leaving customers unable to access their accounts online. They can withdraw cash from an ATM and use their plastic cards for transactions but they can't see their account on screen which is the only way possible with the online only account. The Co-Op say they are working on it but can't say when it is likely to be fixed which is very handy if you need to check if your wages have been paid into your account.
That's your lot for this week, I'm looking forward to my day off tomorrow as the weather is looking good. I think I will have a good rest on my windowsill.

©️ WorthingGooner 2020

The Goodnight Vienna Audio file