By now, Princess Fahds was married and expecting. Expecting a bebe and expecting the love to follow the land, as the new one's little feet approached the oil soaked, lifeless sand. Her own life was full of wonderful things. A wonderful big, long name, peppered in status enhancing 'al's. She had married very well, making up for her father marrying a Christian and making her embarrassingly, hilariously well-kept purity even more worthwhile. The cell phone, wonderful too, meant that, far from being isolated in her husband's family's Riyadh compound, she could have giggly-girlie conversations with her friends, and if she was terrified of taking a call from an infidel man on the other side of the world in the middle of the night, it didn't show.
In my defence, if it were needed, I'd say that she'd contacted me first, to report dinner party gossip, her conscience prodded by that Christian mother, her Christian domestic staff and happy memories from previously being my intern.
Hosting the Bin Laden's wasn't as bad as it sounded either. Far from it. There was a big clan of them, generally well respected, some even close to British Royalty and American Presidents.
Being that infidel on the other side of that line I concurred,
'Think I met one of them in a cash and carry in Karachi once, strange chap. Kind enough to tell us what he was going to do to us, which is a big help.'
'There are more moderate voices', she reassured me.
I agreed with her, and we were 'on the case' in the South of the Philippines, one of the places where the two tribes meet. I was very optimistic but a Papal assassination wouldn't help.
As well as gossip, there are public truths and private truths. What appears in the foreign papers is different from what appears in the London ones and then there's that house party badinage and boasting.
'That's what I've heard,' she continued, 'Riyadh is a village and that's what the chatter is. They plot to murder your Pope during his visit to your place, and this is how.'
Like Fahds, I had a cell phone now and a laptop but I preferred an old-fashioned phone hidden under my single white bed sheet. A giant extension lead runs from my bedroom to Issa's phone socket, in her property at 5227 San Augustine Street, Makati City. Downstairs, Issa had a fax machine also. I would hammer that too, when everyone else was in bed; to Karachi, to Mersin, to Hong Kong, to Dubai, to Pimlico. Consumer advice; contacts are everything.
Gisele has been put out. She lives in the garden, which is the length of the house but only about four feet wide. She sleeps in a hammock strung across the property's front door. Gisele and Issa were feuding as only sisters can. Our connection to the Vizconde massacre was embarrassing to Issa and Gisele had been infuriated when Issa wouldn't tell her where I'd been lying low during the 'painkillers for prisoners' mini scandal. Worse still, Matilde the housemaid (wherever she may be), the least honourable of the cousins, had discovered my whereabouts before Gisele had, and was obviously preferred by uncle Jesus in Bacolod. He made excuses for her to Nini in Josephina City. Don't understand any of this? Me neither, but the ladies of the family had worked it all out (as only ladies can) and were waging war with each other (as only ladies do).
Gisele's younger sister and her husband were back in Manila having another noisy honeymoon. Worse than that, the husband from Tagum repeated more cold, hard truths about me and my associate down there, gangster-gangster Mr Cortez. I throw stones at the happy couple when I see them, the local custom towards emaciated stray cats and rabid dogs.
I continue to hammer Issa's phone bill.
'Fahds, remember that Rand booklet? They sent us 5151 instead of 1515, or something like that. What happened to it?'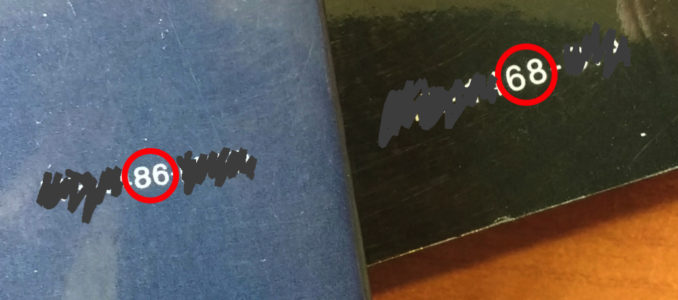 A light zephyr tickles the rumpled surface of Manila's shark infested bay, passes the big ships queuing up for the docks at Tondo and the little three hulled pump boats which cast their fishing nets amongst them.
On dry land, it sweeps over the shanties taking some of their odour across a tartan roof texture of slate, concrete, tile and wood, jammed between arterial roads, small and large.
There is a broad, long, straight thoroughfare to follow. You may count the road ends as you pass. Looking down them you will peer into residential areas with horses and carts, potholes and plastic bag bunting. Hand painted banners may announce a local festival. A giant four spire basilica will be an Aglipayan church.
Cross a bridge over a tributary of the Pasig. Raised huts encroaching into it, their stilts embedded in a slow-moving solid wall of rubbish. Not one inch of water shows as it creeps glacially on.
Keep on counting the roads and turn into the fourth on the right, after the bridge. On the corner children merrily gambol. No, not gambol, gamble. They don't jump and trot in joy, rather they place their handguns beside them on the sidewalk, squat down and play cards for money while intoxicated.
Your destination is now in view and with it a glimpse of a previous Manila. Beneath your feet are sunken tram lines curving towards the docks. In the other direction they pass a two-story building, hidden from the main road by ubiquitous four-story high, slab-sided commercial premises.
This building's lower level is built of courses of thin clay-like bricks. The upper, is all wood and balconies which drag the eye towards a pitched, tiled roof. Those balconies are supported and decorated by glossy black wrought ironwork. Welcome to the handsome façade of Manila Tutuban Railway Station. However, it is no more than a façade, behind it lies the modern stump of a new shopping mall. You're not quite at the railway station yet.
Walk the frontage, comment to your lady companion on its features. You're looking for a plaque, to one side of the front of the building, shaded by an overhang. Embossed with gold paint, its sculptured Times Roman script reads, 'The Maynilla Railway Company, London Limited'.
Pass it and enter the mall, do some window shopping, walk through the mezzanine level of fast food restaurants. Tables will be covered in abandoned bowls of half eaten rice and cheap glasses of recently vended undrinkable too-flat or too-fizzy cola. Nearly there.
Outside the back of the mall is the new railway station. Proof that everything was better in the old days, it's a bit of a concrete box, somewhat crumbling. People live on the tracks, sections of which have been stolen. Pass through security with the air of an English gentleman unchallengeable and wait for your rendezvous. That's the easy bit over with. The difficult bit is explaining to your native lady companion what an enthusiasm for railways is.
'In your place you write down the numbers painted on the side of trains?' (Pronounced 'trenz'), Gisele observed, 'And is there a purpose to this?'
Good point, all I could think of was,
'It's enjoyable.'
Gisele made her 'hmmm' noise.
Gisele was a great believer that all whites look the same and, on this occasion, she did have a point. The courier was dark haired and blue eyed, quietly spoken, slightly bigger and broader than me. About the only other difference between us, he wore three quarter length shorts instead of cotton pants. He even carried a blue fabric pack. A mineral water bottle protruded from each side pocket.
Two travelling English gentlemen meeting by chance and having a passionate exchange over a shared interest, was our cover. For a few minutes we exchanged small talk about the railway station and the trains and timings. We fiddled about with timetables and maps, as though renaissance men in conversation, explaining how the Philippine National Railways fitted together, as if Newtons with their compasses picking at the intention of God.
Amongst the flurry, a booklet sized package of his became a booklet sized package of mine. I tucked it into the bottom of my pack, next to the harpoon hole from the maharaja's tea party. Interestingly, his blue pack seemed to have a claw mark across it. Later, I confided to Gisele, if obliged to wager, I would chance at a mountain lion's back right, used in play not anger.
Our new friend cordially, and continually, addressed Gisele (my contact in the North) as 'Miss Cortez' (my contact in the South). I continually corrected him. Banter. Gisele had a face like thunder. He assured her that, even if I did have a girl in every port, I had a reputation for only using the opportunity to tell them about God. No bad thing in this territory. I think I was supposed to be grateful.
Technically he should have been calling me 'Sir' but he addressed me as 'Matey' and referred to me to Gisele, my entirely platonic associate, as 'Your Man'.
As well as the courier drop, he'd been sent to check up on me.  Hong Kong, very busy with the approaching handover to China, had neglected me. Somebody needed to make sure I was getting fed, having a shave every day and hadn't run off at a tangent causing chaos. Tick, tick, pen hovering over the box in anticipation.
In a very quiet, understated way, he reminded me that Honkers still stank of dead fish (and that it was my fault) and that Lotus Blossom, my tenth cousin eight times removed (his calculation), had been flying through the pay grades since I'd left. As if previously, deliberately held back in the mail room while someone stole her good ideas to the top floor. I couldn't possibly comment.
With that he was off with, as an explanation, a need to photograph the busses at the intersection of Santo Domingo and Macapagal, a location, I confided to Gisele, he'd probably just made up.
Of course, the package contained that Rand book previously sent in error. By accidently transposing two digits when picking and packing, rather than sending me information about how to build a frigate, they'd sent the order of battle, aliases, likeness and modus operandi of terrorist organisations in Pakistan. Instructed to destroy it, we hadn't, and Princess Fahds had remembered where it had been put.
'But you're not in Pakistan?', I hear you cry.
True, but there's a rat run, similar to the one from Mersin to Iraq (during the Iran-Iraq war), previously described. This one, the migrant worker's run from the Gulf to Pakistan to the Philippines, is being used to assemble a cell to assassinate the Pope and kill pilgrims during the now imminent Papal visit. There is a big reward for information leading to the terror cell's apprehension and we're on the case (ominously, having already spent much of our anticipated reward on the investigation).
Incidentally, the last line of defence is the President of the Republic himself, General Ramos. A former West Point man, he volunteered to throw himself in front of the Holy Father and take a few bullets for God, the Philippines and the honour of his family.
I addressed Gisele, shaking my blue Berghaus pack and its precious cargo at her,
'Now we've got the assassin's names, aliases and likenesses, use all your tact and guile to get me an appointment with cousin Malanga.'
Gisele made her 'wooosh',  'grrr',  'pfff' noises and drew a hand across her neck, execution style, but she didn't say 'no'.
If you want to be seriously rich, own a bank. Enjoy playing with your own money? You're going to love playing with everyone else's as well.  Don't rest on your laurels. Allow your parents to send you to the best schools and universities and work exceptionally hard. Qualify as something indispensable, say a brain surgeon, and then be a director and main shareholder of the bank in your spare time.
All that's left to do is to fit out a giant office, taking great care to sit yourself in a very big, high seat while your appointment is sat on a little stool staring up at you (in awe). A clock is required, large, loud and on the wall above your head. Hold the silence while it ticks. A minute will seem like an hour. Some of your appointments will wet themselves. Perhaps a plastic mat underneath the little stool?
Hire bodyguards, two giants, one for your left-hand side and one, your right. Equip them with machine guns and earpieces. Leave your most troublesome appointment until the very end of the day, giving him plenty of time to sweat. Usher him (which happens to be me) in as your 9 pm. Oh, and finally, talk in a whisper and try never to smile. Finally, finally, employ the President's actress daughter to be in all the bank's TV commercials. Now you are ready to go.
I begin by asking Malanga to lose the body guards, as this is a matter of upmost confidence. She whispers 'No', and after the briefest of pauses, I have little choice other than to continue.
I talked Malanga through the situation, passing her a copy of those names, aliases and likenesses.
'Be on the lookout for these Pakistani and Afghan nationals changing or transferring money'.
Most of all we needed a local address, the terrorist's safe house.
I ended my presentation with, 'Give me a call, as soon as, plz.'
Malanga nodded in agreement and couldn't have been more helpful.  All the staff would be instructed to be vigilant, extra identity checks would be initiated in branches. She would personally look through recent transactions. She expected the bank's involvement to appear on the front page of every newspaper when myself and her cousin Gisele had caught the assassins. It's a deal.
She branches out into some legal advice,
'The papers lionise the Vizconde massacre judge, Tolentino, she can do no wrong. The newspapers proprietors are', she made a screwing gesture with outstretched and rounded fingers from opposite hands, 'in the President's pocket'.
'Hubert Webb is too clever, first he must be acquitted, then he can pay everyone back. He will be the popular victim. It will damage the government and help his father, the Senator. But first he must be acquitted against the judge. That is Hubert's arrogant mistake. Don't let the Webb family or my beloved cousin, Gisele, anywhere near the reward.'
Rather, the reward should be deposited at Malanga's bank.
'Do you have an account with us?' she asked, 'One will be opened for you. A formality. I will sign your parts of the contract for the saving of time.'
Before I was back at 5227 San Augustine Street, Malanga had already called my cell phone. If you're a qualified brain surgeon and are able to run a bank (in your spare time) while out-thinking a team of attorneys during the 'Crime of the Century', reading four or five spread sheets simultaneously must be a synch. She had already worked everything out, to within a fraction of a degree of certainty, but a caveat was attached,
'There is a big, big problema with this here, mister', she whispered ominously, 'let me explain'.
Fed, tick. Shaved, tick. Not run out of control and flying off at a tangent? Big red cross.
To be continued……..

© Always Worth Saying 2019

The Goodnight Vienna Audio file