Monday
Good morning people and welcome to my diary for another week. Well, at least it was dry when I woke up but cooler again even with the sun out. I had a surprise yesterday morning, I was still asleep when the feeder arrived. I was dreaming about being a young cat and I had just caught a pigeon to feed the rest of the family when I was rudely awoken. Why didn't anyone tell me about the clocks going forward an hour!
Today is a big day in Scottishland. It's 'goodbye' to the Wee Krankie and hello to her successor who is due to be announced later. What is Wee Krankie going to do next? I hear she is after a big international job, say the UN or the EU, but is an EU job feasible when Scottishland is still part of the U.K.? Well at least she will have more time for her driving lessons. She has had no need to drive a car all the time she was in the Scottish government as she had a chauffeur-driven car. It must come a bit tough having to learn to drive at 52.
The Scottishland Greens don't look to be very happy with developments north of the border. They have issued a warning that the new SNP leader will have to make, "A sincere commitment to progressive values." Basically, this means that if Kate Forbes is elected leader the partnership between the Greens and the SNP would be over. This would be very awkward for the SNP as although the largest party they do not have a majority. They could of course continue as a minority government, but this would be far from easy but possible. The alternative would be a general election, which can hardly be what they want, or some sort of an agreement with the Tories, Labour or the Limp Dumps. I reckon that if that came about, they would struggle on alone.
I hear that Transport for London are looking to revive plans to extend the Bakerloo line to Lewisham. The plan has been on the back burner for some years, but I understand that the idea is to run the train roughly in line with the New Kent Road and Old Kent Road before terminating at Lewisham. There would be two new basic stations spaced out down the Old Kent Road before a new interchange station would be built at New Cross Gate. In the rush hour, the Old Kent Road is horrendously busy, and this could take a lot of cars and buses off the road.
I haven't had a lot of news on OneWeb for you recently, apart from their disagreement with the Russians over satellite launches. Yesterday there was a launch of 36 satellites by an Indian LMV3 rocket from the Sriharikota spaceport in Andhra Pradesh. This took the number of OneWeb satellites to 618, the final number that OneWeb needed to give them coverage of the globe. It will be a few months before OneWeb can test these final 36 units and move them into their final positions, but once that is done their global communications system will go fully live. Next month a further 14 satellites will be launched, 13 spares and a single second-generation technology demonstrator. OneWeb sells all its capacity to telecoms companies including Eutelsat, whom it is currently negotiating a merger with, and organisations like the RNLI and Mountain Rescue.
Late yesterday Tottenham Football Club announced that their manager was leaving 'by mutual consent'. For anyone who follows football, this can't possibly have come as a surprise. It was obvious that many of the team had stopped playing for him and in return he hated being there. In any case his contract expired at the end of the season, and it looked like he wouldn't sign a new one. Equally the club weren't expected to offer him one either. In fact, only a week ago, after another abysmal Tottenham performance, he went into a rant calling the plays selfish and pointing out that the club had won nothing in the 20 years under the current owner of the club. The club's statement about his leaving was very short and didn't thank him for his service, which is a normal thing that clubs do, even when the manager is sacked, and they don't mean it. The relationship between the club and the manager must have been awful.
I have been reading about a man who got a parking ticket for overstaying the three-hour free parking limit in a retail park car park. According to the company that operates the parking on behalf of the retail park, the man left his car there for 22 hours, overnight. The man said this was rubbish and the automatic camera had picked him up entering the car park one day but missed him leaving and had done the reverse on the next day and had missed him entering but had spotted him leaving. Subsequently, it had paired the two events and he had been issued with a £100 penalty charge notice. The company said that his story was impossible, and the camera system was 100% accurate. The man then appealed to the parking adjudicator who upheld the fine. After being threatened with an increased fine and a CCJ, the man then decided to take the parking company to court. As part of the case, he asked for the printout of all of the number plates the camera had read on the two days in question. When he went through the print outs 263 entries he found numerous unmatched pairs, when cars entered the car park but never left or left the car park but never entered. In fact, on one of the days over 100 cars entered but didn't leave the car park, according to the printout. There were also cases of the same cars entering twice without leaving or leaving twice without entering. He pointed out to the car parking company that he would be using their own data to show that their system was far from '100% accurate.' Strangely, rather than have their data questioned in open court the company has withdrawn the PCN 'as a goodwill gesture.'
Tuesday
I guess that nice sunny day of yesterday was too good to last, it's wet again this morning. Mind you it's mild, as it should be as it's spring. I had got used to waking up to daylight, but now it's still dark. Why do we keep messing around with this hour on, hour off rubbish? When we were in the EU we had, under their laws, to coordinate with them on time changes. But we are out now and can do whatever we want, so why can't we just knock it on the head and stick to the natural time of GMT?
I heard on the radio news this morning that there has been another school shooting in the States. This one is interesting for two reasons. Firstly, it is the 126th mass shooting where people have been killed this year, three kids and three teachers this time. Gosh, all those people killed and it's still only March. Secondly, it is reported that the killer was a woman. Well, this is very rare, I can't remember another case of a shooter being a woman. But what's this news that is leaking out, it was a trans woman, not really a woman but a man dressed up as a woman and the woke US media go along with this fairy story. And now it all changes and was a woman dressed up as a man. I am totally confused.
It seems that Boeing still has problems with the certification of its 777X aircraft and it is probably going to be another two years before it goes into passenger service. It was originally supposed to go into service in 2020 so it is looking at being a mere five years late. The reasons given are numerous including Covid, problems with the GE engines and the changes to the US certification process following the 737Max problems. I hear that lead customers are not happy that aircraft that should have been delivered years ago still aren't in their fleets and are demanding compensation.
So, the SNP members in Scottishland have voted for Humza Useless to be their party leader in the Scottishland Parliament and their next First Minister. To me he seems to be a male Muslim version of Wee Krankie, the worst of all worlds. I find it amusing that he was voted for 52% to 48%, a margin we have seen before, but I bet in this case there will not be a clamour for a rerun of the vote.
Yesterday was the start of Air India flights from Gatwick to four Indian cities, Ahmedabad, Amritsar, Kochi and Goa. There will now be 12 flights a week to these cities from Gatwick as there is no capacity for them at Heathrow. Of course, this will be a boost to passenger services and tourism in particular, but people forget that the wide-body jets operating these flights carry large volumes of cargo in their bellies. Last year, companies in the southeast of England, Gatwick's sphere of influence, did £479 million worth of exports to India. These new routes should allow this to expand rapidly.
The Labour Party row between Sir Beer Korma and the Tramp has come to yet another head, with Sir Beer proposing a motion by the party's ruling committee to ban the Tramp from standing as a party candidate at the forthcoming general election. The Tramp says he is going nowhere and has hinted that if banned from standing for Labour he will stand again in the Islington constituency he currently represents as an independent candidate. If he does so and splits the Labour vote, will his Islington Constituency be the only seat in London to swing to the Tories?
I hear that between now and 2026 there are 66 new cruise ships either being built or on order which will be built when the shipyards have the space. The interesting thing is that many of these ships are huge, able to accommodate 6,000 or so passengers. The biggest cruise lines no longer order ships in ones or twos but in fours and fives. For example, Carnival has five ships on order with one Italian company and four on order from a German company. Of course, big companies like Carnival have lots of sub-brands so the orders join the various companies in ones and twos spread among Carnival Cruise Line, Princess Cruises, Holland America Line, Seabourn, P&O Cruises (Australia), Costa Cruises, AIDA Cruises, P&O Cruises (UK) and Cunard. The big operators like Carnival, Royal Caribbean, and MSC Cruises have always had niche competitors like Disney, Fred Olsen and Saga but more recently they have been joined by the likes of Virgin who will soon be operating four ships. I just wonder where all the passengers are going to come from?
Wednesday
Wet and mild this morning. I don't mind the mild bit, but I can do without the wet. A good start to the morning, it was a Felix Chicken morning. I only hope the rest of the day goes as well. I am off on my patrol around the estate looking for traces of vermin. The only thing is, I seem to have been too successful and it's been ages since I spotted one, other than the ones who work for the civil service!
For the third time this year Royal Caribbean International has oversold a cruise. This time it is the Radiance of the Seas which is going to Alaska in June and people are being offered £500 and a stateroom, to switch to an earlier cruise. To oversell a cruise once is acceptable but three times in a few months means something is seriously wrong with the RCI booking system. But that's not RCI's only problem. It has emerged that the Symphony of the Seas has an engine problem that is limiting how fast it can go so the amount of time being spent in port is being reduced as it is arriving later than scheduled. I understand it could be some time before it can be taken out of service for a repair.
After Everton have been recently referred to an inquiry over their finances not meeting the Premier League's Financial Fair Play rules, I hear that Chelsea are worried. They have a reputation of buying up loads of footballers. It is said they have bought players to stop rivals getting hold of them. The trouble is they can't play everyone they buy and often have to send players out on loan, but this means they still own them. Now the word is that as soon as the summer transfer window opens, they will have a fire sale to get back within the limits of FFP, before their financial year ends.
I hear that after finishing second in the SNP leadership election Finance Minister Kate Forbes is to leave the SNP government in Scottishland. The new First Minister, Humza Useless, has wasted no time in naming his new cabinet and he offered Kate Forbes a demotion to Rural Affairs Minister. She decided that it was not for her and quit the government. I can't say I blame her, I wouldn't want to work for him either. If he offers me the job of Chief Mouser to the Scottishland Government I'd tell him where to go as he seems pretty slimy to be.
Today I learnt about the 'Titchborne Dole'. In 1140 Lady Titchborne bequeathed a gallon of flour to every villager and half a gallon to every child annually in March. Originally the distribution was of food from the estate but over the years it has changed to flour. The descendants of Lady Titchborne have carried out the wishes annually ever since. So if you live in the village of Titchborne once a year you get to collect your gallon of flour but don't forget to bring your own sack or plastic bag to take it home in as they use a gallon (or half gallon) container to scoop the flour out of a big vat and dump it in your bag.
The Home Office has let it slip that it is looking for disused cruise ships and ferries to house asylum seekers, something that Puffins have been suggesting for ages. When the bigger cruise lines take a ship out of service it usually is sold to a smaller operator and so on down the feeding chain. This means that when a ship eventually gets scrapped it is pretty old and crappy. Modern ships have done away with inside cabins and even outside-view cabins are becoming fewer with balcony cabins and suites the order of the day. So any ships the Home Office find are likely to be ones destined for the breaker's yard. Most cabins are unlikely to have a balcony, possibly they will have a window or porthole but a lot will be inside cabins with no daylight. I wonder how long an asylum seeker will put up with that accommodation?
Oh how ironic, The Guardian has apologised that its founder used money from the slave trade to set up the paper. This is the leading woke paper, the paper that misses no opportunity to attack the government over immigration, or Grenfell, or BLM and to support any slave-related protest. They claim they will now 'invest' £10 million in reparations over the next decade. It has emerged that the paper's founder, John Edward Taylor, was a cotton merchant in Manchester who imported vast quantities of raw cotton from plantations in America. He and nine of his eleven backers in setting up the Manchester Guardian, which later dropped the Manchester bit, are said in a report to have been involved in the slave trade. You couldn't make it up.
Thursday
Well, it's a bit better this morning than yesterday, it's only showery, but it's a touch cooler. Today the government are to publish their latest green plans that I hear will include more wind, more solar and more nuclear. I still don't see any ideas for when the sun doesn't shine, and the wind doesn't blow enough or blows too much.
A story reaches me from Windsor Castle. Apparently, King Jug Ears is worried about the weight of the Coronation crown and has decided he needs to make sure his neck muscles are ready for the big day. So he has got a special training aid, a velvet-trimmed bowler hat with a 1kg bag of flour strapped on either side and has been walking around wearing it. I would love to see a picture of that.
I hear that the U.K. has been accepted for membership of the Comprehensive and Progressive Agreement for Trans-Pacific Partnership (CPTPP) and the official announcement is due later this week. This gives access to a $10 trillion annual market, something that the EU can only dream about, and it is a trading group with no political side, just what the EU was when it was the Common Market. The CPTPP currently consists of Australia, Brunei, Canada, Chile, Japan, Malaysia, Mexico, New Zealand, Peru, Singapore, and Vietnam and accounts for 15% of world trade and all nations that are growing quickly. It is rumoured that the USA also wish to join this trade pact.
Not that I have ever been in one myself, but I hear that Mcdonald's have changed some of their menu items today and have brought back what they say are 'popular items'. But the more interesting thing is that with the new menu they will be putting up the prices, many by 20p. This is quite a jump on a coffee which goes up from 99p to £1.10p and a triple cheeseburger has gone up from £2.69 to £2.89. The only good news is that the Chicken Big Mac is back, I quite like that, Bozzie used to give me bits of his chicken.
The Russian media is reporting that the Russian Government is on the verge of recruiting another 400,000 for the army. I have no idea if this is true or not, but as it is the Russian media that are telling the story I am inclined to believe it. Now it has put some questions in my mind. Will they be volunteers or called up? Does the army have the equipment to clothe and arm these recruits? Will they be trained before being sent to the front? Who will replace this 400,000 in the workforce? Stand by for me being called biased for reporting what the Russian media is saying.
The Commons Standards Committee have recommended that the MP for Rutherglen and Hamilton West MP, Margaret Ferrier, should be suspended for 30 days following her deliberate breaking of the Covid regulations. This will now be voted on by the Commons and if they support the suspension then she could be subject to a recall petition which could lead to a by-election. Mind you, it could all take ages and any election is not likely to occur until the Autumn.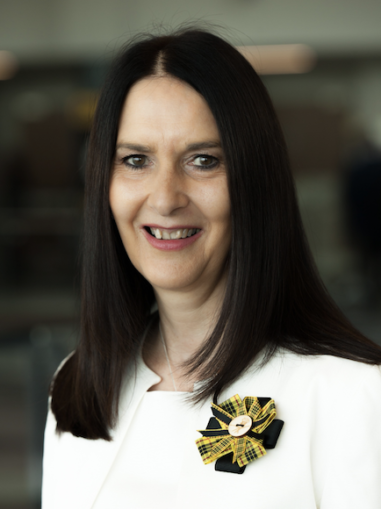 This morning Sir Beer Korma has said that a Labour government would freeze Council Tax next year, for one year. This is a total joke policy designed to grab headlines and fool idiots. This is just not going to happen, because there is not going to be a general election before next year so there won't be a Labour government to implement this policy. If Sir Beer was really serious, he would have promised to freeze Council Tax in the first full year of a Labour Government, but he won't do that.
Friday
I might have guessed it was going to be wet again this morning and I'd have been right, but I didn't guess it would be so windy. It must have rained very hard in the night as there are big puddles everywhere down the garden. Well, I got it right again, I told you yesterday we had been accepted for membership of the CPTPP and we have now signed up. The BBC says it's going to make no difference to the economy as we already have trade agreements with many of the members and then goes on to say it will be worth £2 billion to us in the first year! I suspect the report was written by one of their EU-loving, Brexit-hating reporters.
I read of a 263-house estate near Crewe where householders are unable to sell their homes as the houses have been built on contaminated land. The developers applied for planning permission for the development, and it was granted with a proviso that they sorted out the contamination before starting work but didn't. Countryside Partnerships didn't bother so now the houses are effectively without planning permission and no one is willing to buy them. The developers have recently applied for retrospective permission telling the homeowners that the council are happy that the land does not represent a risk. Unfortunately, the council says they are not willing to put householder health at risk and have deferred the application until they have a report into the contamination, leaving the owners in limbo.
I hear of a novel scheme for junior school children in the south of England. Farmers are loaning a sheep and her lambs to schools for a week to give children a chance to learn about nature and thousands of farmers have signed up for the scheme. The sheep are supplied with a portable pen and a hut to sleep in. The children have to tend the family by, for example, feeding them and mucking them out. Apparently, the children love it, well I suppose anything is better than double maths.
The word I hear is that the government wants to encourage more people to switch from gas to heat pumps and are considering playing with the energy bills to make people change. At the moment, electricity bills include a climate change levy and the latest idea I hear about is to move the levy from your electricity bill to your gas bill. Personally, I think the climate change levy is just a con wherever it is.
Earlier this week the Arsenal Women football team played a Women's Champions League quarterfinal match at the Emirates Stadium in front of a record British WCL crowd of over 21,000. Arsenal usually play their home games at Meadow Park the home of Boreham Wood, but that stadium has far too small a capacity for this kind of attendance. Arsenal have arranged to play all their WCL matches at the Emirates this year as well as some of their normal Women's Super League games and have had attendances of 40,064 against Manchester United and 47,367 against Tottenham. In a few weeks they will be playing Wolfsburg at the Emirates in the WCL semi-finals. Arsenal makes no bones of the fact that they have outgrown Meadow Park and would like to play all their home games at the Emirates. If they were to make the move it would mean a massive increase in income for the women's team which no doubt would lead to the other leading women's teams moving to the men's stadium.
John Nicolson, the gay SNP shadow culture secretary has not been cleared of cyberbullying as The Guardian reported. The parliamentary standards commissioner has categorically denied the report and said the investigation continues into the Scot calling the culture secretary, Nadine Dorris, "a horrible disgusting woman", "a mendacious, vacuous Tory goon" and "thick as two short planks" in a series of tweets. This is the first case to be heard by the newly established parliament's independent complaints and grievance scheme.
A sleep expert has said that the secret to a good night's sleep is to wear socks in bed! He says that warm feet help you go to sleep quickly and sleep more deeply. If your feet are cold the blood vessels constrict, and this sends a signal to the brain to stay awake. I hear that some of you prefer a hot water bottle. Personally, I have never have worn socks but then I have furry paws, and of course I have four paws to worry about. I must say I do like to have warm paws when I curl up in my basket and getting them warm by the radiator sends me to sleep so I am inclined to agree with the expert.
Saturday
Another wet morning that's five in a row! I did hope that with a new month the weather might change. Some hope. I learn this morning that Sniffer Joe is going to turn down his invitation to the Coronation of King Jug Ears, the question is why? Is the American administration worried he might sniff one of the King's grandchildren or is it worried that during a long service he won't be able to control his bodily functions?
Transport for London have given an update on progress on the new Piccadilly line trains that are currently being manufactured. They say that the first new train is online to be delivered for testing in August. The new trains are expected to start replacing the current ones in 2025 and will be walkthrough and air-conditioned with wider doors. They will also be able to carry 10% more people. As there will be 94 trains they will be increasing the service by two trains an hour. The extra trains and extra capacity will give an overall capacity increase of 23% in the rush hour.
The English Breakfast Society has called for hash browns to be removed from full English breakfasts. I always thought a full English was fried eggs, bacon, sausage, fried bread and black pudding and optional mushrooms. No to baked beans, no to tomatoes and definitely no to hash browns. On the side you can have buttered toast and a mug of tea. But the strangest thing is that the society suggests you might like to add bubble and squeak, that's as bad as having baked beans!
The news broke yesterday that Gwyneth Paltrow had won the court case against the man who sued her over a skiing accident and has been awarded the $1 she had counter-sued for. But it doesn't stop there. She was also awarded costs. Paltrow had an army of lawyers as befits a person said to be worth $200 million, while the man is retired and lives in a house worth $700,000. It looks like bankruptcy looms.
There is an interesting appeal case in the High Court at the moment. A Scottishland motor dealer, Mackie Motors is appealing a case where it was ruled Renault Credit International acted legally in withdrawing all their credit with 7 days' notice. RCI relied on an obscure clause in their agreement to terminate without giving any reason. Mackie say that the main agreement had a 24-month rolling termination clause. The motor industry is awaiting the outcome with trepidation as it could mean manufacturers could shut down dealers on a whim if RCI win.
At the moment 200 workers are descending on Stansted airport every night to re-surface the 1.9-mile-long runway. The airport is closed between midnight and 6 am every night while work is done. As of next week, as the Easter holidays start, the work will have to finish at 5 am to accommodate extra flights. The men are also replacing 1,500 runway lights with new LED ones and installing 62 miles of cabling. Because of the limited time available each evening the work is expected to continue until early June.
I read that General Motors is to start phasing out Apple CarPlay and Android Auto on new electric vehicles starting with the GM Blazer. Instead, they will be offering a package from Google that they have been working on integrating into GM cars for years. The new system will be capable of being integrated into many of the EV's other systems and sending the data to the manufacturer like how the vehicle is charged. GM EV buyers are going to have to get used to using Google Maps and Google Assistant. If you want to stick with Apple or Android and buy GM, you will have to stay with an older ICE model as GM will not be swapping existing products.
Well, I'm done, and it looks like the windowsill is out this afternoon as it still raining. So once again I'll be back in the waiting room chair until dinner time. At least it's comfy, warm and dry and I can see who is coming into the building from there. I will be back with you all again next week.

© WorthingGooner 2023