This tale begins, as so many tales do, on a dismal winter's day. This particular day, a miserably chilly and grey February one, was a decidedly rubbish day. Not only had Mr S and I had a rather close encounter with the Yellow Peril (more of this later), but I'd just been informed that I would need to reapply for my own damn job. These two events, though not really connected in any way, served to trigger a thought process, and so began a period of change.
We were living in Nottingham and had been settled there for some years, having relocated there when Mr S retired (a long story for another time). When we'd first arrived, the city seemed welcoming and, although pretty diverse, people seemed to rub along nicely together: white, brown, black – whatever their origins. Indeed, where we lived the population was around 30/70 Hong Kong Chinese (no, this isn't the Yellow Peril to which I've referred), and it was set in a 'student' area since the two universities, University of Nottingham and Nottingham Trent University were close by. This seemingly friendly face, and the beautiful architecture (thankfully not significantly devastated by the widespread town redevelopment fashions of the 1960s and '70s), had served to endear us to the city. In some sense, it reminded me of my beloved home city of Cardiff.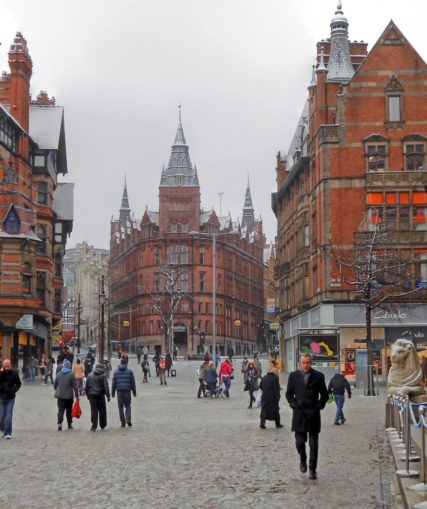 Figure 1: Old Market Square, Queen and King Street, with Victorian architecture designed by Watson Fothergill and Alfred Waterhouse.© It's No Game, licensed under CC BY 2.0
Gradually, though, we noticed the character of the city beginning to change, and the area where we lived seemed to be going downhill at an alarming pace. Shoddy student accommodation was being thrown up nearby like lightning, and the crime rate near our flat was heading through the roof. Other Puffins here can, perhaps, give you a better idea of the how and why of it, but the welcoming place we'd liked, nay had grown to love, was fast slipping away in front of our very eyes.
Then the extra nail in the coffin. In October 2020, Transport Nottingham, part of The People's Front of… Nottingham City Council, may their name be blessed, announced a glorious greener 'micro-mobility product' (I kid you not) travel option for the good burghers of Nottingham. They joyfully proclaimed that more than seven hundred 'SuperPedestrian' carbon neutral, climate and environmentally friendly, renewable energy, zero-emission, 'Wind' electric scooters (e-scooters) would be available for hire in Nottingham, as part of a government-backed trial. Feeling nauseous yet?
They boasted, and I quote: "E-scooters offer the potential for convenient, clean and affordable travel, and reduce journeys made by car to ease congestion and lower harmful emissions" … and so it came to pass that the Yellow Peril arrived in Nottingham!
Figure 2: The Windy city© It's No Game, licensed under CC BY 2.0
Soon, the streets were littered with these abandoned xanthous monstrosities, dumped every which way. But worse was the gay abandon with which these blights were used. They were soon ubiquitous, on pavements everywhere, with gangs of 'lads' riding way too fast (despite an assurance that they'd be limited to 4mph in pedestrianised areas of the city), dangerously and aggressively, people riding two-up sometimes more at a time, and with flagrant disregard of the Council's published guidance (law?). This, for example, stated that anyone wanting to hire an e-scooter must:
be more than 18 years old
hold at least a provisional driving licence,
Hmmm, Ok…, and that riding:
on a pavement is illegal
should not be on roads with a speed limit above 30mph, unless there is a segregated cycle route
should only be one person per e-scooter
should be whilst wearing a helmet,
Importantly, riders were urged to 'watch out for pedestrians and other road users who may not be used to seeing e-scooters'. Yeah, right.
On the February morning in question, as we ambled down Deby Road towards the city centre on my journey to work, we came very close to being mown down by one of the Wind menaces. Being electric, and Mr S being severely deaf, we didn't hear the damn thing coming so had no clue that the speeding bar steward was approaching us at a rate of knots from behind. He gleefully whizzed past within a scant inch of my elbow, and my vocal admonishment was met with a hand signal with which many of you here will be quite familiar! A great start to the day.
Shaken, and distinctly peed off, I arrived at my workplace to be greeted by the news that my contract might, just might mind you, be made permanent if I reapplied for my own damn job and was successful in the recruitment process. What the…? Reapply, you say? Why on earth should I need to do that, since this juicy carrot had been alluded to, in fact nebulously 'promised', when I'd started in my role. A role that I'd secured having been through the very same complex and competitive recruitment process, and had successfully performed for the last year and a half! My day just got better…not.
Ah well, as I say, these two events made us stop and take stock. They added considerable weight to a growing list of banes and irritations about our situation, so we decided that it was time to start looking for somewhere a little quieter and more civilised to live. The search began…
At that point, we were renting a flat in a scheme of not-for-profit housing for old gits, er… housing for people over 55 years old. In fact, our provider was the largest offering specialist housing and care for older people in England. A simple matter: let's look for a transfer, we thought. Hmmm, we thought wrong. Now, we found ourselves faced with 'the rules'.
Yes, we met 'the criteria' so we 'could' apply for a transfer to another scheme. But we could only be held on a waiting list for a maximum of five schemes at any one time. Hmmm, a little hurdle, but no worries—we'll just identify our 'most wanted' schemes nearby. We decided upon our criteria and visited each of the schemes to meet the scheme managers and get a feel for the locations. The sad reality was, however, that we were pretty much waiting for some poor sod to shuffle off this mortal coil before a flat became available. Even then, with the way waiting lists were set up, we were one amongst a batch of ten other people who'd expressed an interest in that scheme and were on the damn list. To quote Elton John, "It ain't gonna be easy that's no lie, but if you're willing to try it so am I".
So, we waited… Weeks passed by, and not a damn thing happened. It wasn't looking great so we decided we perhaps needed to broaden the field to increase the likelihood that we might be able to move before we were the ones to shuffle off.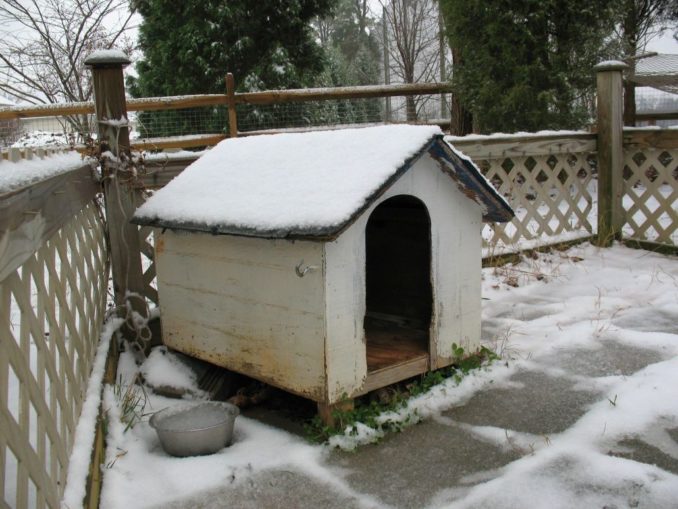 Figure 3: Considering other options© David Becher, licensed under CC BY-SA 2.0
This meant looking at other wrinklies housing providers. We looked around for schemes that fitted our criteria. Hmmm, none in Nottingham with any vacancies. OK, let's look for possibilities in other locations not too far afield.
Oh boy, here are those pesky 'rules' again. Some insisted on us being a resident within their local authority before an application might be made. Others fell under the local council's housing waiting list policies for applications to be considered—given our demographic we were on a hiding to nothing here. But thankfully, there were a few providers who were happy to welcome all-comers, up to a point.
Mind you, precious few within striking distance of Nottingham and commuting distance of my job, assuming I'd still have it, since there was no guarantee that I'd be in work after June 2022. Decision time…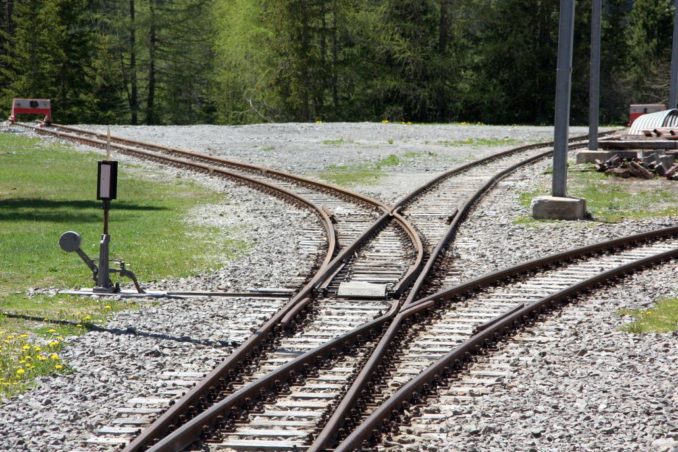 Figure 4: Decisions…© Martin Fisch, licensed under CC BY-SA 2.0
We had nothing concrete to tie us to Nottingham. We didn't even know the place before we'd moved there—we had no family nearby and it was simply somewhere which had offered me reasonable work prospects after Mr S's retirement. Sure, we'd made a few friends, but if distance matters, they aren't 'real' friends. So why not look for somewhere completely different?
By now, things had also gone from bad to worse on the employment front. I'd been successful in my multi-stage and extremely stressful application and had been offered, provisionally, a permanent contract. Was I delighted? Excited? No, to be honest, as the contract I was offered was not for 'my' role. Worse still, the offer wasn't even for a job in Nottingham, but for Grantham. That's a fair old commute away when one relies on public transport, with a hefty walk at either end too.
Feeling more than a little pressured, since I'm still a few years shy of State Pension age, I grudgingly accepted the offer, but I was far from happy. Weeks on, I'd not received a formal offer nor contract letter. Despite asking, repeatedly, I had no details of the specific role I'd been assigned, just a vague description of 'counter-fraud'. No name nor contact details for my new manager, no confirmed start date nor workplace location, no confirmation that my existing part-time hours and working days (agreed because of my caring responsibilities) would be acceptable in the new role, and no details of any local working arrangements, e.g., whether the permanent role was to be office-based, hybrid, etc. Cheers, Thérèse. In short, this looked like a cock-up of Biblical proportions.
It was time to say to hell with it and get out of Dodge. Thus, we ended up on waiting lists for 'nice' schemes in 'nice' areas with a variety of housing providers across the country: as far north as Penrith, down to Trowbridge and Southampton in the south, from Sunderland on the eastern coast to Oswestry, close to the Welsh border. Surely someone had to vacate a flat, one way or another.
We couldn't possibly visit each and every one of the schemes we'd applied to. This meant much use was made of phone conversations with scheme managers to try to remotely evaluate whether they were the helpful and supportive type, or about as useful as a chocolate poker—it makes a difference. To help us suss out prospective areas, Google Maps, especially the Google walk feature, was a boon. Then, Homipi and Streetcheck offered data to back up, or dispel, our first impressions. It was now simply a matter of time. If and when a vacancy arose, we planned to hop on a train to go see the place in person.
A few weeks went by with nothing heard, and we were beginning to feel a little despondent once again. Then we had two phone calls. Not one, but two schemes now had vacancies, and both were in Staffordshire, within striking distance of Stoke-on-Trent. Train tickets were booked pronto, and we set out on a day trip to view the schemes and empty flats.
Before we did, we carefully re-assessed the schemes' websites. We expected to be most impressed with the scheme in Madeley, a rural village with a pretty mill pond to the east of Stoke, not too far from Keele University, a possible employer should I wish to put my head back into the lion's mouth of education. Once a centre for coal mining, Madeley's railway station, sadly no more, had been an important stop on the West Coast Main Line and once housed a stabling point for the Royal Train.
The scheme there offered a two-bedroomed flat, potentially a big plus. So, we planned to go there second, having looked at what we thought was the less attractive of the two options. Thus, we headed for Stone in the morning. This charming market town, which lies in the Trent Valley, is around halfway between Stoke-on-Trent and Stafford, so our journey took us via Stoke-on-Trent station.
Figure 5: Stoke-on-Trent railway station© John Lord, licensed under CC BY 2.0
After a pleasant train ride through pretty countryside for the most part, Stoke's bustling station (which, oddly, is nowhere near the city centre), is pretty impressive. It certainly makes a statement, so it was worth exploring during a lengthy wait for our connection to Stone. A massive dark red brick Grade II* listed building, dating to 1848, the station sports three striking Dutch-style gables above seven windowed arches flanked by an arcade of simple Tuscan columns. There's a glorious original fireplace and floor tiles from the former station manager's office and, at either end, the passenger subway has beautifully evocative painted tile murals depicting aspects of Potteries life.
A fascinating place, the station has more than two hundred rooms above the station forecourt, most recently occupied by Staffordshire University but sadly now standing empty, and a tunnel-like labyrinth of former offices underneath the tracks. No chance to see any of this, unfortunately. The main entrance faces a serious-faced statue of the 1770s English potter, Josiah Wedgwood.
An entrepreneur, and a man perhaps best remembered for his extremely popular unglazed stoneware, known as 'jasperware', he was also a passionate abolitionist and member of The Society for Effecting the Abolition of the Slave Trade. In 1787, the year in which the Society was formed, Wedgwood began producing jasperware tokens as symbols of the protest. These medallions were distributed free of charge as a tool to raise awareness of and encourage British Parliament to abolish Britain's involvement in the slave trade.
Figure 6: Wedgwood's Anti-slavery medallionImage from Wikipedia, licensed under CC0
His statue stands with its back to an equally striking Jacobean-style building—the North Stafford Hotel. Impressive? Yes, that is until you realise it's one of the Britannia chain hotels, thus bookings are "unavailable for your selected dates". Hmmm…
We headed onwards, on the short journey to Stone, the first stop (usually) on the route towards Stafford and all points south. After a few minutes, on our left we passed the Wedgwood complex in Barlaston, with its own, dedicated, stop. This is definitely a place to visit, should our outing to the lovely county of Staffordshire bear fruit. In the past, we'd made a visit to Hanley, and the Potteries Museum & Art Gallery (home to the Staffordshire Hoard and well worth a day out), but Wedgwood holds a special charm. In fact, I can't help but think there'll be a day out here soon, even if the long hoped-for move doesn't come off.
To give you a little taste of these beautiful ceramics and how they came into being, You Tube has a couple of fascinating 1958 British Pathé videos on 'The Making of Wedgwood':
Reel 1: https://www.youtube.com/watch?v=DDDBQh8YpfA
and Reel 2: https://www.youtube.com/watch?v=Ah4KA3Xv830
We soon arrived at the railway station at Stone. It was known as Stone Junction at one point, located as it is on a junction between the line to Norton Bridge and the Colwich to Manchester spur of the West Coast Main Line. The station building is another impressive Jacobean-style Grade II listed structure. Designed by Sir Henry Arthur Hunt, at one point Consulting Surveyor to Her Majesty's Office of Works, who'd worked on the design of the Houses of Parliament with Sir Charles Barry, it is brick built, with three distinctive shaped gables above an imposing triple-arched entranceway.
There's an interesting legend relating to the name of the town. It is said to derive from the story of two brothers, Rufin and Wulfad, who were martyred by their father, the Anglo-Saxon King Wulfhere, for converting to Christianity. Their distraught and pious mother buried their bodies, erecting a prominent cairn of stones nearby. Because of this, the town came to be known as 'Stone'.
The walk from the station to the marketplace at Stone was a pleasant surprise and gave us warm feelings about the town. Beautifully cared for gardens in front of a mix of sturdy traditional Victorian terraces and neat modern cul-de-sacs, with apparently no litter—blimey, that's a 'Toto, I've a feeling we're not in Kansas anymore' moment.
We ambled past the 'Excellent' rated St. Dominic's Priory School, nestling in the attractive grounds of what was St Dominic's Convent. Then the High Street, and this was a delight. Not only did it have everything we could possibly have hoped for, and more, but people passing by smiled and said hello, and there's nary a Yellow Peril in sight!
Stone stands in the valley the River Trent has carved, and the river is young here (its source is in Staffordshire) so it shows a very different side of its character to the powerfully lazy one we've been used to. There's a canal too. This fact alone means that Stone has had some importance in the past; there are lots of fascinating buildings, yet there is leafy green wherever you look.
The canal is the Trent and Mersey Canal, conceived by James Brindley and built in the late 1700s to provide an inland route between the major ports of Hull and Liverpool. The canal runs over 93 miles, linking the River Trent in Derbyshire to the River Mersey.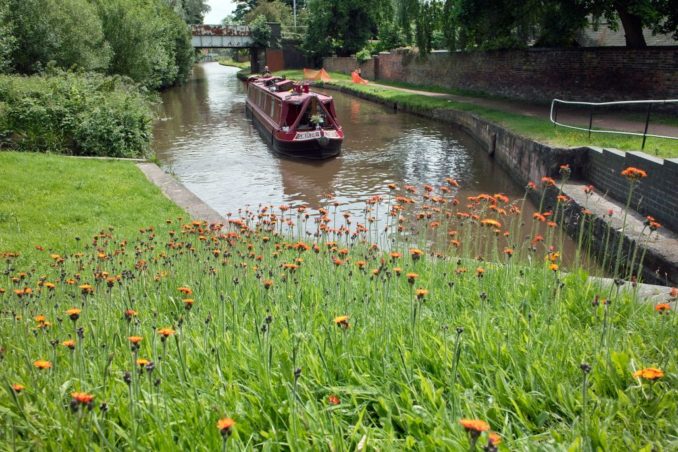 Figure 7: The Trent & Mersey Canal at Stone© Futurilla, licensed under CC BY 2.0
The canal company's headquarters was in Stone, and the history of and political shenanigans behind the construction of this crucial waterway is worth an article in its own right. For now, I'll leave it that this stretch of the canal is beautiful, and we're not a million miles away from where the first section was built, at Burslem. In fact, the first sod was cut by our good old friend, Josiah Wedgwood.
Onwards we walked, picking up the road towards Lichfield, past the imposing and pleasingly vigorous church of St. Michael and St. Wulfad's. ​The church lies on the Two Saints Way, a 92-mile pilgrimage route between the cathedral cities of Chester and Lichfield. The solid-looking church we see now was built in the 1750s on the site of the much earlier Stone Priory.
The original priory dated to 670 AD but was destroyed by Danish invaders in the 9th century. It was rebuilt in 1135 as an Augustinian priory, but this was shut down in 1537 following the dissolution of the monasteries under Henry VIII. The remaining mediaeval buildings partly collapsed in the 1700s, so were demolished. The current church was built using stone from them and, aside from this, all that's now left of the mediaeval priory is in the grounds of the rectory attached to the church. In addition, a small section of a sub-vault is incorporated in the cellars of a nearby house (called The Priory), and there are a few modest remains which might be part of the chapterhouse.
Interestingly, metal detectorists working a field in Cobham, Surrey, in 2011, some 160 miles from Stone, found a beautifully detailed bronze seal matrix. It bore an inscription: "S'ecc Sce Marie et Sci W(v)lfadi Martiris de Stanis" which translates as "seal of the church of Saint Mary and Saint Wulfad, Martyr of Stone". It's back home now, but just what it was doing in Surrey, no one knows.
Figure 8: Stone Priory sealImage from Wikipedia, Public domain
Before we reached the housing scheme we'd come to visit, there was another pleasant surprise. Just a hop, skip and a jump away, we passed the gates to the large and well-maintained grounds of the Stone SP Cricket Club. It has been active since 1891, and the Lichfield Road grounds have hosted a surprising array of first-class matches, with visiting squads from Derbyshire, Essex, Gloucestershire, Hampshire, Kent, Leicestershire, Surrey, Sussex, and Warwickshire made welcome. They've even hosted touring sides from Pakistan, South Africa, and Australia. Not bad for a small town. Their clubhouse apparently serves real ales, and is listed on WhatPub, CAMRA's national pub guide. Moreover, they offer not only Social Member (Pensioner) membership but a Bar Member option too. Might be worth thinking about.
But for now, we're ready to take a good look at the scheme. First impressions were excellent. It was clean, bright, nicely decorated, well-looked-after, welcoming, and friendly. The location was delightful, set well back from the main road, a short walk from the town, and with the surrounding area well-established, leafy, and green. The manager was charming—cheery, welcoming, and with the information we needed at the tip of her tongue. A stark contrast to the 'schoolgirl' who'd recently taken over as manager at Nottingham! As we enjoyed the 'tour', we realised that the communal areas here were amazing. Not only the ever-present 'communal lounge', but a little library, lovely gardens, a craft room, hairdressing salon, and a small community shop.
OK, so what's the catch? Maybe the flats are dismal? But no. As soon as we walked in through the front door the positives started racking up. Spacious, airy, and light, and beautifully maintained. A super kitchen with loads of storage and built-in appliances, and a huge wet room. It even had a birdbox right outside the window under the eaves. It felt right, and we both fell in love a little, but we had an appointment to see the two-bed flat in Madeley that afternoon, so we were reluctant to make an instant decision. No problem, we agreed that we'd go see the other place and let the manager here know without delay afterwards.
Off we toddled and, two buses later, arrived at Madeley, at one point home to the 1966 World Cup England national team goalie, Gordon Banks. First impressions were not bad, it had a nice pond and a decidedly rural feel, though the village didn't have much more to offer than a small parade of shops. As to the scheme… Oh.
Sure, it was pleasant enough, and it would certainly have been quiet, but it just didn't give us warm feelings. We dutifully viewed the flat, and while it was sizeable, and could have been made beautiful, the bedrooms were not really all we'd hoped for. They felt cramped, as though one decent-sized room had been partitioned into two. The second one was just about big enough for a single bed, and it felt a bit gloomy. Nope. Not for us, so we didn't linger.
Our next obstacle was finding a bus back to Stoke and the railway station to head for home. There is just one service, and it only runs hourly (a fact which put another mark in the 'no' box). Besides this, we couldn't figure out where the darn thing went from. We went back to the stop where we'd disembarked, but there didn't seem to be another one heading in the direction we wanted to go. Frustratingly, by the time we'd asked passers-by (who seemed equally bewildered), and figured it out, we'd just missed the bus so had another hour to wait. Dammit!
Oh well, it gave us time to ring the manager of the scheme we'd visited in the morning and say a delighted 'yes please'. Happily, we headed back to Nottingham, where our next step was booking train tickets to go back to Stone again, to measure the flat properly, take shedloads of photos, and to explore a little more of the town. We couldn't wait.
My first major task, however, was to write my letter of resignation. This was a little bittersweet, as I did love my job and my small team were more family than colleagues, but the rest of the organisation? Nah, I wouldn't lose sleep over them. Yes, I'd technically been offered that prized permanency, but was I about to take up an indeterminate role in Grantham? Was I hell!
Now came the time for knuckling down to researching the dos and don'ts of moving house… and lists, lists, lists. Choosing a removals firm featured large. We web-searched for 'the best' and some of you may recall that I asked here for advice. Very helpful that was too—thanks Puffins. We whittled it down and contacted the three firms we thought might be best suited to our needs. Hmmm, we found the differences between them extraordinary.
First out of the gate, the long-established, major, nationwide firm. Very slick and efficient, but somewhat impersonal, they elected for conducting a video survey of what we needed moving. This entailed downloading an app—something I'm never my happiest doing. Still, it all went fairly smoothly, and their quote arrived promptly… and just as promptly made us wince!
The next bunch seemed pretty good from their website, but to calculate an estimate (not a quote, mind) they us sent a form to complete. I fell at the first hurdle, when asked to "Please estimate the number of cases required". What? How the hell am I supposed to figure that out? I had no idea how big their cases might be and, frankly, they are supposed to be the experts, so I consider that their job, not mine. Other questions were equally bemusing, so they went in the 'sorry, nope' pile.
Then we had a call from David, the owner of Jonills, a local family firm with a reputation for 'difficult' removals, often incorporating grand pianos and full-sized snooker tables (er, no, we don't have either). He made an appointment to come out for an in-person survey, and we chatted for quite some time after the survey was completed.  We got on like a house on fire—if he isn't a Puffin, he should be. The quote, when it came, was much more in line with what we'd hoped, especially given that they would be doing most of the packing and our flat was chock-a-block with a plethora of 'stuff'. It has been described as part junk shop, part art gallery (must run in the family, eh Reggie?). David actually commented that he'd known four-bedroomed houses that'd give him less of a challenge than our abode!
But, as it turned out, we couldn't have chosen better. The crew who packed and moved us were brilliant. Hard-working, efficient, and more fun than a barrel load of monkeys. They made moving almost a pleasure.
Figure 9: Removals© Sunset Removals, licensed under CC BY 2.0
Another thing I found incredibly helpful during the process of relocating was an easy-to-use online drawing tool. It's called 'Floorplanner', and though intended for professionals, there's a free version for personal use.
Once we'd been back to measure, this gave me the ability to create an accurate floorplan of the new flat to help plan and arrange where we would put the furniture we were taking. I've typically done this with graph paper in the past, cutting out small pieces of card or paper to represent each table or bookcase. Great, that is until some awkward sod walks past and the waft of air as they do rearranges every damn piece! It helped me turn a scrappy mess something like this one…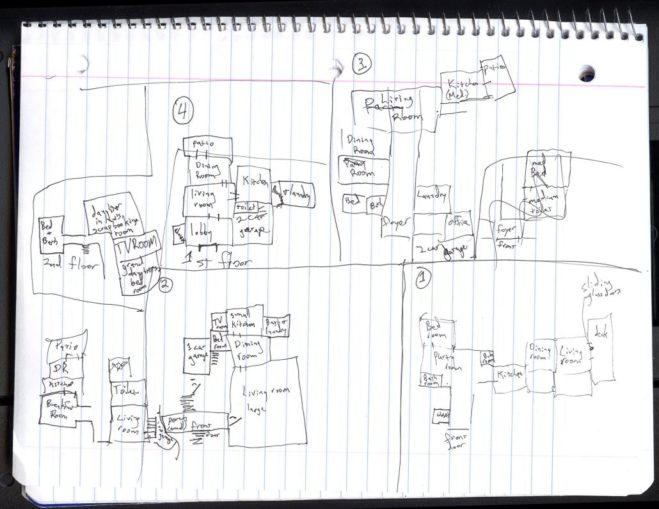 Figure 10: Hand sketched floor plans© benjaminlansky, licensed under CC BY 2.0
…into something like this:
Figure 11: Neat floor plans© SharpieType301 2022
Going high-tech this time made life so much easier. A sort of kid brother to fancy and expensive 3D CAD software, Floorplanner allows floor and wall covering to be added, and has a large library of furniture and accessories. It's even possible to envisage your new home with your belongings in place in 3D and do a virtual 'walk though'. Definitely a winner, and well worth a look whether you are planning a move or simply fancy a bit of a change around in your current pad.
Well, you'll have figured out that we moved away from Nottingham. What's more, we're pretty damn impressed with our new home. So, apart from the waterways, what delights does this little town have to offer?
It's brimming with fascinating history, at least as far back as the Iron Age and the Celtic tribe, the people 'of the Horn' (the Cornovīī), and likely further back again (that should keep me occupied for a while). It's set in an area with an equally exciting past, from the extraordinary Staffordshire Hoard to a fantastic industrial heritage, so there's lots of opportunities to learn, and it's pretty easy to get around by public transport.
Figure 12: The Staffordshire Hoard© daves_archive1, licensed under CC BY 2.0
There are lots of great walks in the nearby area, both town and country, for example Downs Bank just to the north at Barlaston, a beautiful, glaciated valley with a stream running through it. There's a cracking little library right in the middle of town with very helpful staff, lots of independent shops and monthly farmers' markets and craft & collectors markets. It hosts an annual Food and Drink Festival and seems to be a real community.
Stone has excellent sporting facilities (those of you who've met me know I'll give them a wide berth) and has its fair share of decent hostelries, like the ubiquitous 'Spoons, but also The Wren, a proper little gem. This is tucked away down the side of the library, but attached to the imposing Crown Hotel, in fact sharing the loos! The Crown, on the High Street, was an important staging post for coaches on the London-Holyhead and London-Carlisle routes and served as a mail distribution point. Interestingly, one room at the hotel was used to conduct the first Catholic Mass in Stone since the Reformation, which took place in 1842. The Wren is like stepping back in time with no piped muzak, but books, games, friendly conversation, and local real ales. Doggies are welcome (there are treats for four-footed friends too).
There's even a small brewery which looks of considerable interest—The Lymestone Brewery, on the site of the old Bent's Brewery Co. It may well be that some Puffins know of it. Beers from the former John Joule & Sons Ltd, subsumed by the giant Bass Charrington in 1968, have also been reinvigorated. Now brewed at a microbrewery not too far away in Market Drayton, the brewery tap is in Stone, at the hugely popular Crown Wharf site, right next to the canal in the shadow of the original Joule's* Brewery.
*Unlike the posh ladies' clothing range, that's pronounced 'Joel's' by the way. I had my knuckles wrapped for mispronouncing it earlier this week!
Figure 13: Joule's Brewery, Stone, from the Trent and Mersey Canal© David Jones, licensed under CC BY 2.0
As for where we are, we hear birdsong every day (that nesting box has a family of quarrelsome sparrows right who chatter away right next to the window), the occasional cow first thing in the morning, and a gentle whoosh of high-speed London trains now and again. Although we've been treated to a flypast by jets and Chinooks, those ever-present sirens, boom boxes, police helicopters and those bloody Yellow Perils appear to be a thing of the past, as do rowdy eejits stumbling home in the early hours. I even heard an owl one night – that's the first time in years.
So, are we set, in Stone? You bet we are.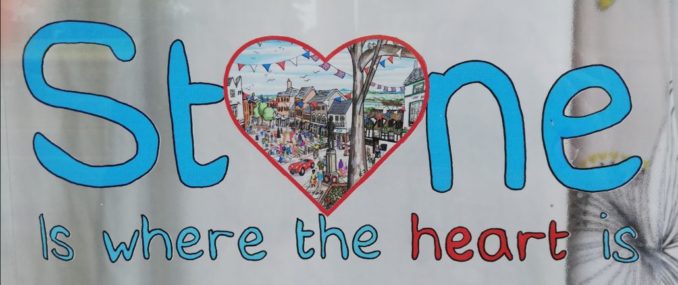 Figure 14: Stone is where the heart is© SharpieType301 2021
I'll leave you with a quote from a small strip of gold that forms part of the Staffordshire Hoard. It's a biblical quotation, in Latin, from the book of Numbers. It somehow seems apt in these uncertain times. It reads:
Surge Domine et dissipentur inimici tui et fugiant
qui oderunt te a facie tua
The King James' Bible translates this as: "Rise up, Lord, and let thine enemies be scattered; and let them that hate thee flee before thee."

© SharpieType301 2022