Unlike my brawn this one is a family favourite. I usually do double quantity and we eat it over a few days, but here's the pared down recipe.
Ingredients:
Pack of oxtail (1kg)
Coconut oil
2 unlucky onions
1 Scotch Bonnet chilli
4 Bird's Eye chillies
1 head of garlic
Half a bottle of red wine
A 500ml bottle of tomato ketchup
1 celery stick
Fresh Coriander
Chop the unlucky onions relatively small and soften off in a large casserole dish with the coconut oil.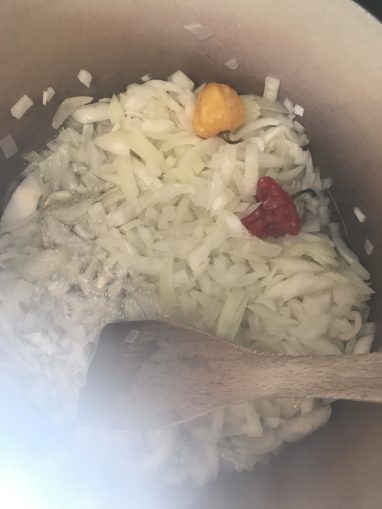 Add the oxtail and whole scotch bonnet and allow the oxtail to brown off. Try not to burst the scotch bonnet as you do this.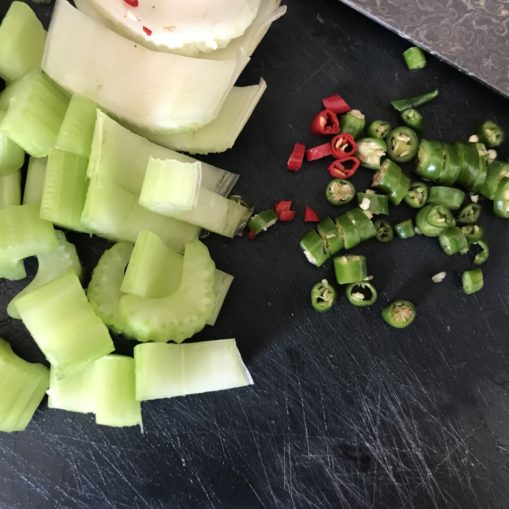 Add the wine and reduce at a high temperature to burn off the alcohol then add the tomato ketchup.
Allow to simmer then add the chopped Bird's Eye chillies, the chopped celery and the head of garlic cut in two midways so you can see all the garlic cloves' flesh. Season well, then add water to the mix so as to cover all the ingredients.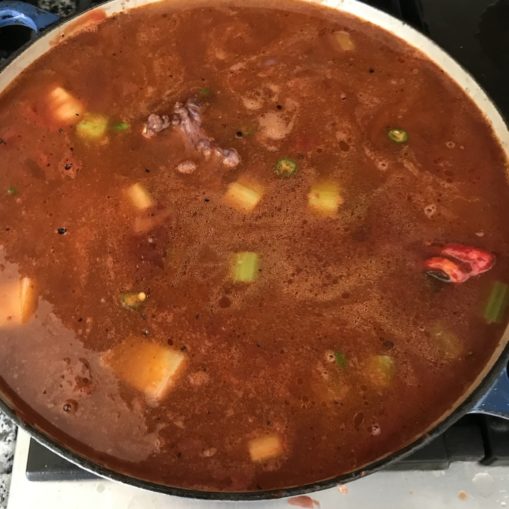 Bring to the boil then put the lid on the casserole and pop into a low oven. You can cook this on the hob but we find that the stew doesn't get burned to the bottom of casserole as much in the oven. Get out and stir the stew every half hour or so, and cook for 3-4 hours until the meat falls off the tail bones.
Serve with rice, wilted spinach and any other vegetables you have to hand with a generous fresh coriander garnish. It makes a warming meal that keeps well in the fridge or freezer. Some people like a dollop of crème fraiche or soured cream as well to ameliorate the heat of the stew.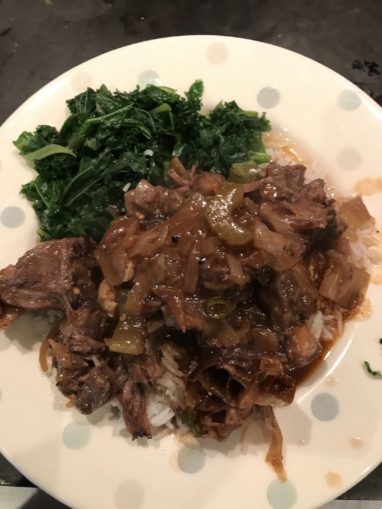 © text & images Captain Black 2020

The Goodnight Vienna Audio file