Happy Birthday to Me
My birthday is November 4th and as a child my main memory of it was always of my parents laying on a party for my friends who all turned up bearing gifts of fireworks. After the party, we'd all troop out into the garden and set fire to my birthday presents. I could never work out why this was supposed to be a good thing and matters were always made worse the following day when we all went to the Young Farmers' Association Bonfire and Firework Party in the village where everybody would happily remark how much bigger than my display it was.
I vowed that when I was older I would celebrate my birthday in a rather less destructive and pointless way. The decades rolled by until, when I retired, I was able to make good on my vow and booked a short break in Tromso, taking my son with me. It turned out to be a considerable success and I repeated the plan in the following years.
My previous five Postcards From November covered that trip in 2015 and the trips to Reykjavik in 2016, to Pic du Midi in 2017, to Ireland in 2018 and to Mulhouse in 2019 (there was also an afternoon with the dogs on the beach at Burnham on Sea during the enforced isolation of November 2020 but, unsurprisingly, it wasn't in the same league as my previous jaunts).
In 2022 I found myself considering somewhere Nordic – it seemed to offer the remoteness and ruggedness that had made some of my earlier trips such a success – and, after checking the price of flights, I settled on Bergen in Norway. With hindsight, I regret not also checking the price of food and drink as both were eye-wateringly expensive!
As in previous years, my son came along as Jean Passepartout to my Phileas Fogg and, more specifically this time, my chauffeur as I had discovered that I am now too old to hire a car in Europe (should I blame Brexit?). My son also brought his partner along as Olive Oyl to his Popeye.
The flight to Bergen was uneventful and, refreshingly, mask-free and the highlight was the views of the rugged Norwegian coastline on the final approach. It also gave me my first view of a fish farm.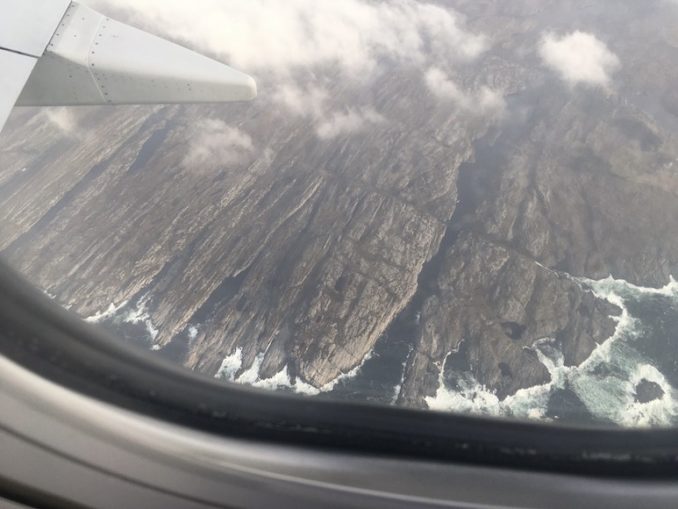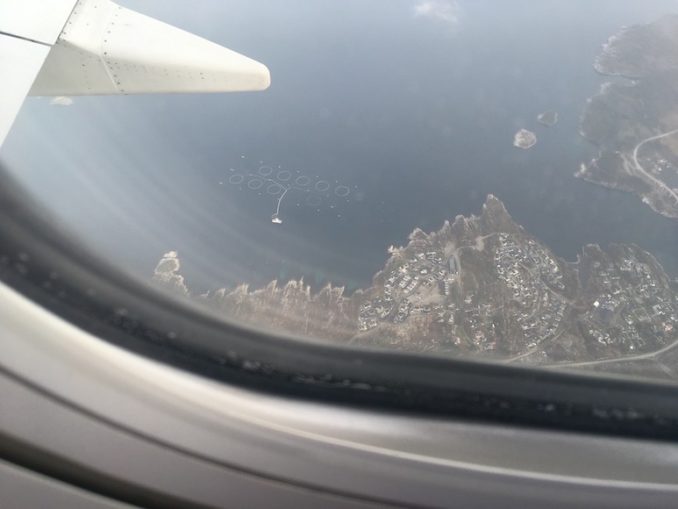 Once we had landed I was soon pleased to see that the Norwegians share the same unembarrassed attitude to public conveniences that I had seen elsewhere on the continent –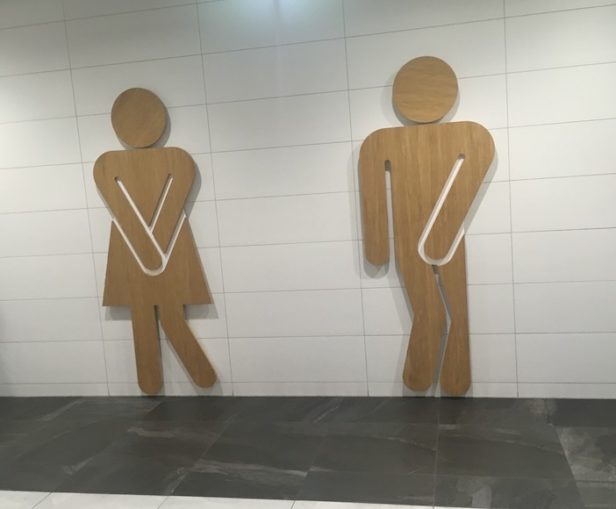 I was a little bit concerned however to see that the airport authorities seemed to be somewhat less unambiguous about where their airport is –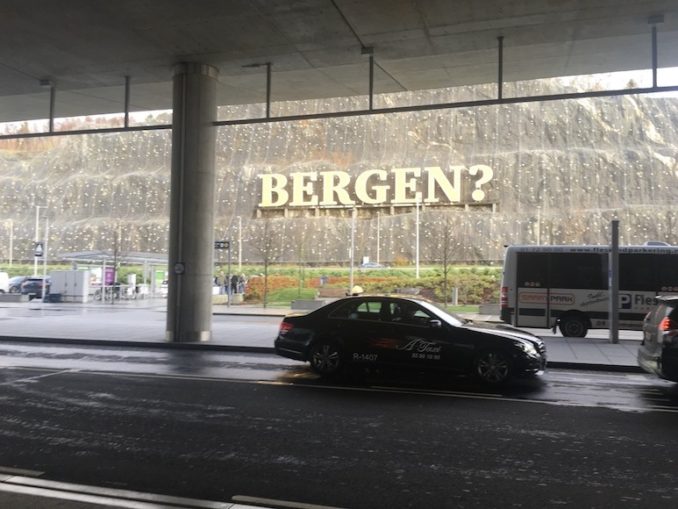 On checking into our hotel we noted that the Norwegians have embraced the modern recycling doctrine, although in a rather tongue-in-cheek way –
They also recognised, with good reason, the importance of being prepared for bad weather –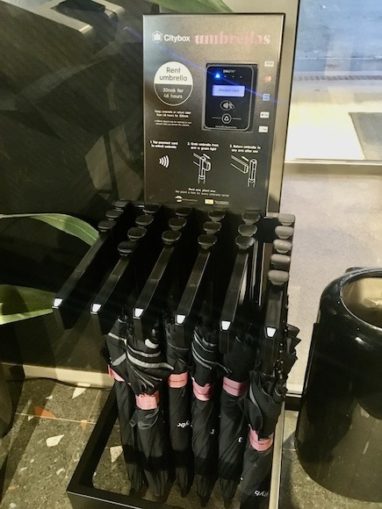 (And at £2.34 for 48 hours, that was about the cheapest thing we saw on the whole trip!)
As we had no litter to dispose of and didn't need an umbrella, we set off for Bryggen Hanseatic Wharf. Bryggen is the historic harbour district of Bergen and one of North Europe's oldest ports, having been well-established as a centre for trade by the middle of the 11th century. It is now a UNESCO World Heritage Site and is well known for the colourful range of buildings that line the water.
Unsurprisingly, our stroll around the wharf eventually brought us to the hospitality district; we decided it would be churlish not to try one or two bars and went into "Folk og Røvere" (Google Translate says it means "People and Robbers"). We enjoyed a couple of pints before moving on and came to realise over the next couple of days that it encapsulated Bergen bars perfectly – very good beer, very good atmosphere, very good people, very expensive!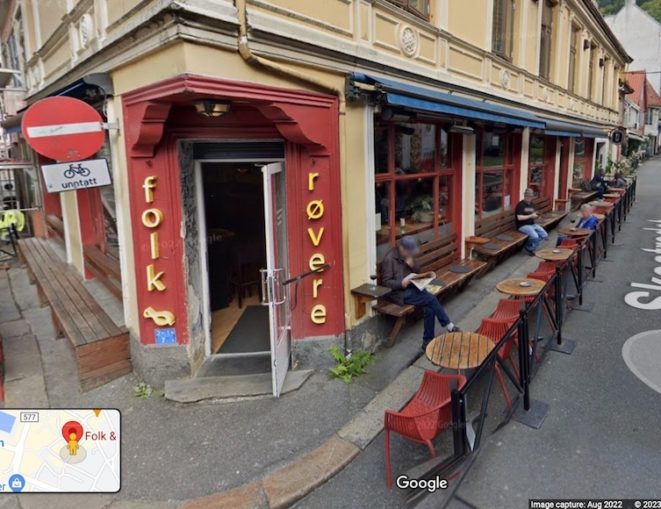 The next day was planned to be a cruise down one of the fjords for which the area is famous and we didn't let the temperature and the drizzle change our plans (it being the first week in November, we were not really surprised!).
Even in less than ideal conditions it's a great way to spend a few hours – a cross between being at sea, being on a lake and being in the mountains. Along the way there are little villages, large rock outcrops and lots of waterfalls –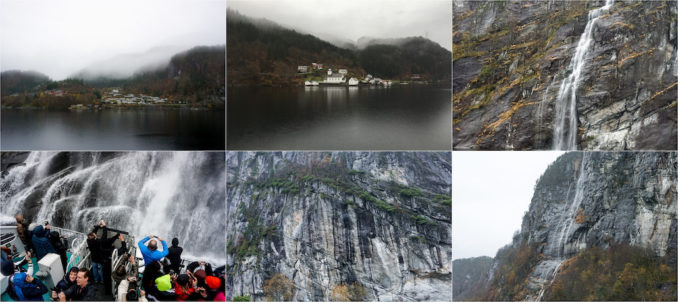 On the way back to Bryggen we passed a number of vessels which struck me, as a complete ignoramus as far as all things maritime are concerned, as pretty interesting –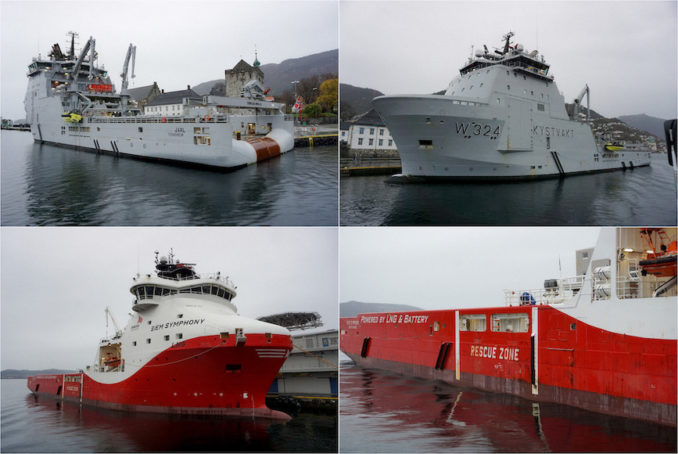 Once docked we decided to seek out the Bergen equivalent of Wetherspoons (hint – there isn't one!) and plan the next day's trip round around Bergen over a pint. We settled on the island of Rong as it seemed to have a good range of typical Norwegian scenery. It turned out to also have the best excuse for an outburst of juvenile sniggers of the whole trip –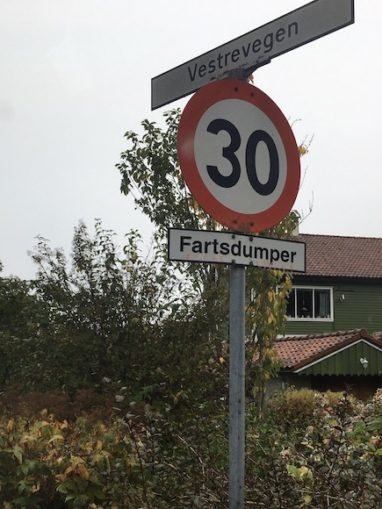 Once order had been restored, we continued on our journey and took in some more of the wonderful sights that Bergen has to offer –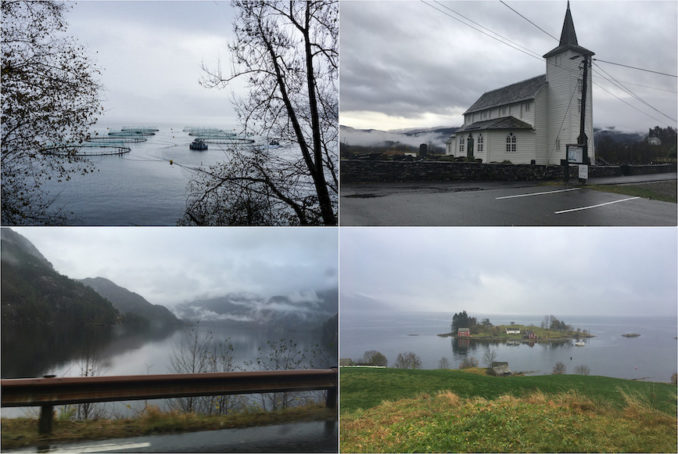 We ended the day at Vøringfossen, which is the 83rd-highest waterfall in Norway with a total drop of 600 feet. It is perhaps the most famous in the country and is absolutely spectacular. It was a wonderful place to spend our last full day in Norway.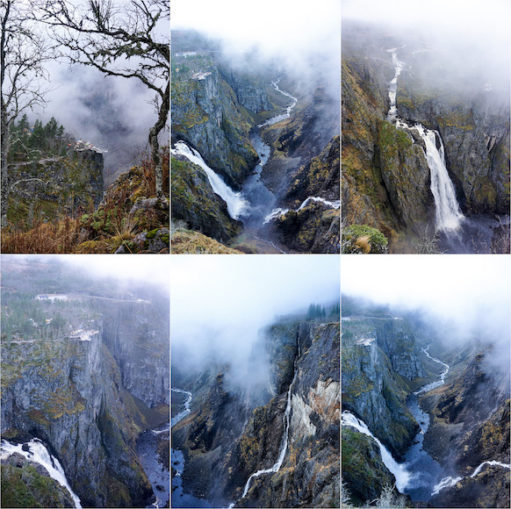 That evening we planned to revisit some of the bars we'd been to over the last few days but once we arrived at the Brian Boru Irish Pub we realised that we would not be going anywhere else. It was music night and that, together with the by now standard great music, great beer and great people, sealed the deal for us – if you haven't heard "The Irish Rover" done by a band made up of an Irishman, two Scotsmen, a Norwegian and a random drunk customer (not me!) playing his knees as drums, all filtered through several pints of Kilkenny, you haven't lived!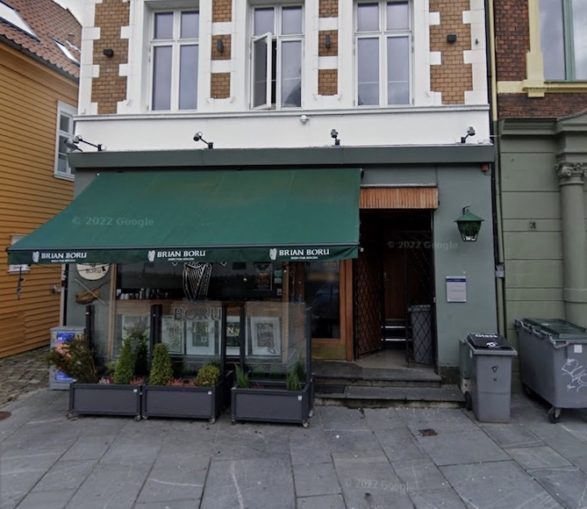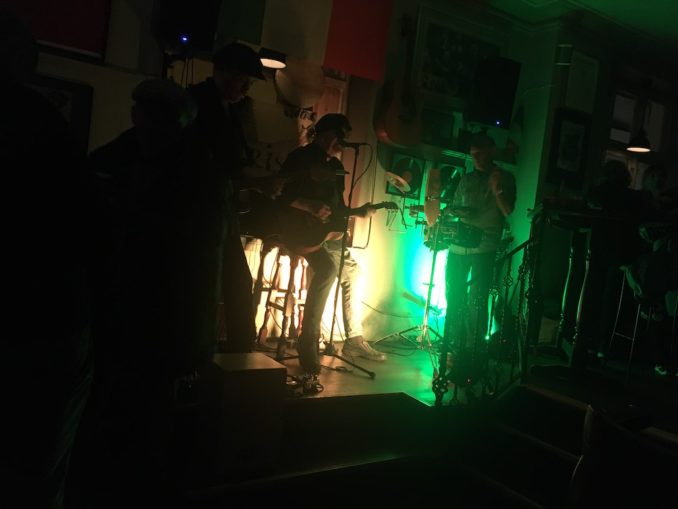 The gents at the Brian Boru also gave us the opportunity to round off the night with a few more puerile giggles –

The next day was our last so we took the funicular that dominates the Bergen skyline at night up Mount Fløyen to get a panoramic view of the city we had spent the last few days in.
Mount Fløyen is only 6 minutes from the centre of Bergen but, at 1,300 feet above sea level, it seems as remote as parts of the Lake District – wild countryside, walking trails, tarns and, of course, unpredictable weather.
Where Mount Fløyen differs from the Lake District, however, is that it is home to a herd of cashmere goats. They are there mainly to keep down the vegetation at the top of the mountain, but are also a wonderful tourist attraction. They are electronically tagged so they cannot stray off the mountain and are completely at ease with the humans sharing their home. We had never been so close to goats and it was a joy to watch them grazing, pausing only to allow us to tickle them under their chin.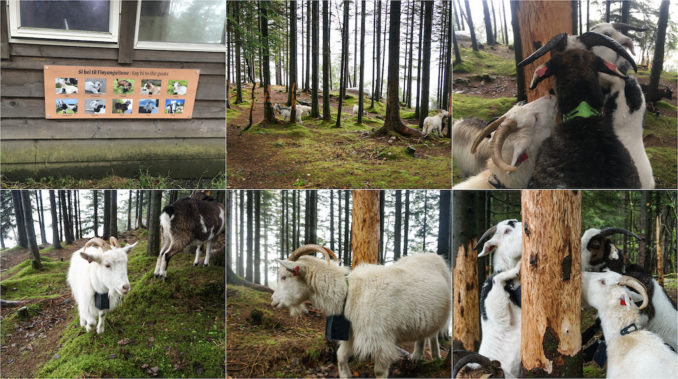 Reluctantly we eventually said goodbye to the goats and headed for the airport.
It had been a great trip and a worthy addition to my collection of Postcards From November. If only it hadn't been so expensive!

© Jerry F 2023