Monday
Good morning merry readers, I am delighted that it not as cold this morning. I knew it wasn't as soon as I put my nose out of the cat flap this morning. I got a quick tour of the garden in before breakfast and the heavy frost of the previous couple of nights was only slight this morning and I even got to have a drink from the birdbath as it was only partially frozen.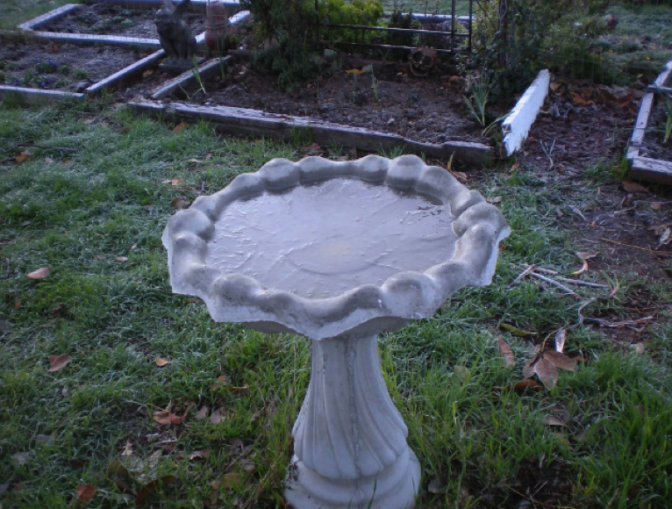 Bozzie seemed to be happy this morning as he tucked into his porridge. I think it was because he had just got the latest numbers on those vaccinated over the weekend. The Friday number of just under 2 million had gone up to around 2.4 million last night meaning that around 200,000 a day were vaccinated at the weekend. Even more places to be vaccinated were due to come online this morning including 7 mass vaccination centres, where I heard the aim was to do a minimum of 4 vaccinations a minute, plus all the extra doctor's surgeries and pharmacies that are being added this week.
It seems that various countries are doing very much worse than us in the vaccination race, with us rapidly catching up (if not passing) the race leader Israel, who are vaccinating anyone over 60 who queues up. Most of the EU countries are unhappy at the low number of doses coming through from the EU vaccine procurement scheme including, as I have previously reported, France and Germany. Now I hear that the Czech Republic is particularly unhappy having contributed €12 million and receiving only 39,000 doses so far. Outside the EU the Russian rollout of their domestically produced vaccine is not going too well. The take up amongst the initial wave of health and social workers was so poor that the access list was opened up to other groups. The problem seems to be a lack of trust of Soviet domestically produced drugs and medicines. In a recent survey, only 38% said they would willingly take the home-made Sputnik vaccine.
I hear that Nissan has announced that they are happy with the UK/EU trade deal and they have no intention of cutting production at their Sunderland plant. In fact, they will not even be lowering production during lockdown. The plant currently is churning out the electric Leaf and the Juke and is gearing up to produce the 4th generation of the Qashqai which will all be exported to Europe. A new electric SUV, the Ariya is launching later this year and could still be produced in Sunderland.
Matt Handoncock is up for the press conference tonight, first news is that 2.6 million jabs have now been given to 2.3 million people. I guess that means that 300,000 people have had their second dose. At least all the predictions of the MSM where wrong. They kept saying the restrictions were going to get tougher but nothing happened, all we got was a warning not to relax on restrictions.
The newly renamed Reform Party (ex Brexit Party) gained an MSP today. Michelle Ballantyne was a Scottishland Conservative MP where she stood for the leadership. When she missed out, in a fit of pique she quit and sat as an independent. Now she has got her wish and become leader of the Scottishland Reform Party with an initial membership of just one person, her.
I have been reading about a company called Unbeatable Hire Limited who have collapsed owing investors around £7 million. Their business model was to get investors to loan them money for a fixed term which they used to buy motorhomes which they rented out to holidaymakers. When the fixed term expired the investors got their money back and 10% interest. Investors loaned £36,000 each which was used to purchase a new Motorhome and the loan was secured against. All worked well for a decade, investors got their interest monthly and those whose loans expired got their investment back. Then in December 2019, the company collapsed and the administrators moved in to try to sort things out. The company had around 350 motorhomes on its books which were actually owned by their investors but soon it was discovered that 123 vehicles were "missing". Some had been destroyed by fires at two of the companies depots, but others were marked "stolen" in the company records. These losses had never been reported to the police. As the investigation progressed other problems came to light. Some investors money was used to buy second-hand vehicles and not new as they believed. Some vehicles were sold off illegally and the purchasers are now having to return them to the administrators. It looks like a lot of people are going to be out of pocket
Tuesday
At last, it's getting a bit warmer these last two mornings. I don't mind going out when it's not freezing cold and not pouring with rain. I'm sure that the Little Otter is happier too not having my used litter tray in the corner with Baby Wilf crawling around.
Bozzie's papers have revealed a couple of stories that I have found interesting this morning. Some Dutch customs officers have been filmed grabbing contraband from British cross channel lorry drivers. It seems that the crime these drivers have committed is that they have taken a packed lunch with them. Now we are out of the EU they have made it illegal for people to make "personal imports" of many types of food, including meat, fish, dairy produce, fruit and vegetables. The film shows the heroic custom officers confiscating a ham sandwich wrapped in aluminium foil from a dangerous British truck driver and telling him it was going to be destroyed. The stupid thing is that British food is produced to standards as high, if not higher, than those in the EU. This is a simple case of the EU playing politics.
I also read that the problem we have with getting the coronavirus vaccine into peoples arms is nothing to do with there not being enough vaccine being made, a problem with the logistics of delivering it, enough people to inject it or even to marshal the car parks. It is down to the testing of batches and more particularly the shortage of the glass phials the vaccines are supplied in. Testing is being speeded up by moving to testing batches in parallel and employing additional lab technicians but the shortage of glass phials is an international problem.
Next, I read that some hospitals are said to be running short of oxygen. When you read a bit deeper into this, the problem is nothing to do with the amount of oxygen being produced and delivered by the likes of British Oxygen Company or Air Products. The problem is with the infrastructure in the hospitals themselves. In some the storage tanks are just to small and the suppliers are having to make multiple deliveries a day. This problem first occurred in the last coronavirus peak and was rapidly cured by the installation of additional, bigger storage tanks, but this can take a few days to design, fabricate, install and commission. The other problem is that modern hospitals have inbuilt oxygen delivery pipework system that delivers oxygen to the bedside. Here the problem seems to be that some of the systems have just not been designed to cope with the volume of demand they are currently being asked to deal with. This is a much harder problem to cure, but a temporary solution is the delivery of bottled oxygen like in the old days.
Another item in the press this morning is the complaints from a village in Buckinghamshire located close to where the construction work for the north/south HS2 line crosses the construction work for the new east/west line between Cambridge and Oxford. The problem seems to be a lack of coordination between the two companies with roads being shut by one while work is done only to be reopened and then closed again by the other. Or roads being closed by both not being coordinated and making it impossible to get to some places. Is it beyond the wit of man to properly coordinate the building of two railways?
I have been reading the Vauxhall Opal have a problem with supplying left-hand drive models of their new small electric SUV, the Mokka-e in continental Europe. The production of many versions of the car are totally sold out in this production year which runs until September. People in Europe, who have placed firm orders for the car, have been getting letters from the manufacturer cancelling their orders on the excuse that they were double booked and offering a very cheap Corsa-e as a substitute. Some of the less popular models might be available. The problem seems to have occurred because in Germany the combination of several "deals" have combined to reduce the sales price to €23,420 making it comparatively cheap. If you live in Britain you may be fortunate in obtaining a right-hand drive model with deliveries due to start in April. However, you will have to pay through the nose for the privilege as the British starting price is £32,420 including Government grants.
The European Medicines Agency announced this morning that they are now considering the Oxford-AstraZeneca vaccine for a license. What has taken them so long? Anyone would think that the agency could be acting politically. They have hinted that they should be in a position to give permission by the end of January. If that is the case, they hope to get the first deliveries by the middle of February with vaccination starting a week later. This would literally be a lifesaver for the EU as they currently have an order with AstraZeneca for 300 million doses. The EMA and the EU appear to have been a little slow, but that's not all bad news as it has allowed AstraZeneca to supply us with millions of doses we might not have been in line for otherwise.
London's Nightingale Hospital at the ExCeL centre opened up one hall yesterday and started up as a major vaccination centre for London where they hope to treat around three thousand people a day. Today they also opened the hall that has been set up as a hospital, but not as a Covid hospital. Instead, it will be used a non-Covid hospital so that it can relieve the pressure on other hospitals. As there are no operating theatres there I guess it will be for those recovering from operations or sick in some other way.
Wednesday
Mild and damp this morning, but not too wet to do out. Bozzie had his good suit on at breakfast so I knew it was his day to answer questions in the House. Then he got shouted at by the Little Otter for dripping the yolk of his breakfast egg from his soldiers onto the table. She told him he was setting a bad example for Wilf.
I read that some companies in the Irish Republic are moaning that British companies are charging them extra for each lorry load of goods delivered. It seems the British exporters are adding the cost of the paperwork demanded by the EU to their bills. It is ironic that they are having to pay the £140 costs when they were always on about how much it was going to cost us for leaving their precious EU. The Republic is also suffering in the coronavirus vaccine race. They are way behind the much smaller Northern Ireland, which is part of the UK vaccine rollout, and have already vaccinated over 100,000 people and are expecting to do a million by the spring. In the south, they only expect to receive around half that number of doses in the same period. NI has a population of 1.8 million compared to the republics 5 million. Perhaps they should join us in the free world.
I caught a report on the radio this morning where someone was complaining that we only vaccinated 149,000 people on Monday and at this rate we were never going to reach the 2,000,000 a week that Bozzie needs to hit his target of 13,900,000 by the middle of February. But these numbers were for the first day of the big rollout. I bet the number out this afternoon, for yesterday, are better.
Wee Krankie must be breathing a little easier today as it looks like she has seemed to have got a month's reprieve on the investigation into the Alex Salmond affair. Did she lie about what she knew and when? Well, it looks like we are going to have to wait as Salmond has asked for a months postponement of the Holyrood inquiry. He says it doesn't look good holding the inquiry while Scottishland is in lockdown and I certainly don't expect Wee Krankie to object to the suggestion.
If you are interested in seeing cruise liners it looks like Torquay is the place to be. Overnight the Holland America Line's Eurodam joined three others from the Holland America fleet in Torbay. Already anchored there are Zaandam, Volendam and Oosterdam together with the TUI ship Marella Explorer 2. Round the corner in Babbacombe Bay are Marella Explorer and the P&O ships Ventura and Arcadia. I wonder how many millions of Pounds worth of cruise liners those 8 ships represent.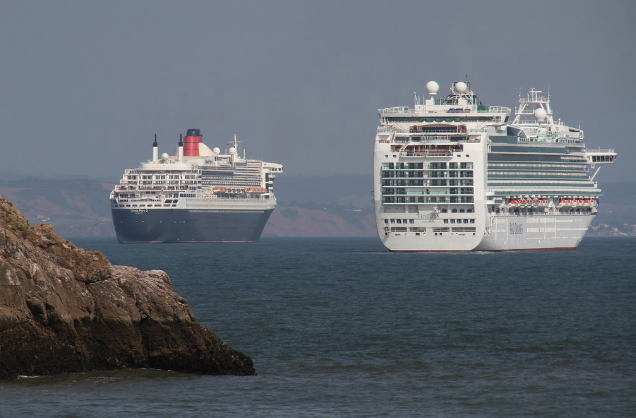 The small modular reactors from American company Nu-Scale took another step nearer being built yesterday. An agreement was signed between Nu-Scale and the Utah utility UAMPS to develop the deployment of a 12 module power station at the Idaho National Laboratory. UAMPS have also signed an agreement with the huge engineering company Fluor Corporation to provide estimating, development, design and engineering services to develop the site for the power station that should be capable of generating 720MWe. Most of the money is coming from a $1.355 Billion Financial Assistance Award from the Department of Energy. Why can't we do something similar with the Rolls Royce SMR?
What did I tell you this morning, today's released number of vaccinations, for yesterday, has gone up to over 200,000 and I bet it keeps going up as more and more vacations sites come online daily. It was GP surgeries that started giving vaccinations this morning and 200 community pharmacies got their first vaccine shipments this morning and will join the rollout from tomorrow. The other coronavirus news today is that the number of new infections has started to fall in London, the East and Southeast and this has brought the total numbers for the whole country down. 5 days ago there were over 65,000 new daily cases, today it was down to 45,500. Of course, hospital admissions numbers run a couple of weeks behind new cases and deaths about another week behind that. So we should start to see hospital admissions start to come down in a week or so. Now we know why the Government were reluctant to bring in stricter lockdown restrictions on Monday when the opposition were pushing for them.
I see a 50-year-old man has been award £7,500 compensation for not getting a £40,000 p.a. job with the NHS. After the interviews, he was considered the best candidate but the NHS then consulted the all-woman department he would be working in. The women didn't want a man so he was rejected and a younger, inferior, woman candidate employed instead. He was awarded the money for sex and age discrimination.
Thursday
Well, it's back to rain this morning, although not enough to stop me venturing out before breakfast. My fur was a bit damp when I got back, but my food was in my bowl so I thought I better get stuck in and eat it before the Mutt came around. He has learnt better than to come near me when I am eating. Not so Baby Wilf, he came crawling over while I was tucking in and tried to stroke me in his ham-fisted baby way. You should have seen the look of disgust on his face when he got his pudgy little hand wet. He disappeared pretty quickly.
I read in one of this morning's papers that we have more than enough coronavirus vaccine in the country to meet the Government's mid-February target for vaccinating all the people in the first four cohorts. According to what I am hearing, Pfizer have already delivered 5 million doses to the NHS. AstraZeneca have delivered 1,000,000 doses to the NHS and have another three million doses (6 x 500,000 dose batches) waiting for clearance to release to the NHS. They also have 15 million doses they have produced and are in the process of getting into Vials. This lot add up to 24 million doses and around 3 million have been used leaving 21 million in the pipeline. I also hear that by the end of this month AstraZeneca will have ramped up UK productive to over 2 million doses a week and we are due another big shipment from Pfizer before the end of the month.
When Bozzie read that newspaper article he was a bit annoyed and started shouting about sacking whoever had leaked that information to the paper. The Little Otter asked why as surely it was good news and reflected on him in a good light. Bozzie explained that if the Frog, Krauts, Spics and Dagos got wind that we were in such a strong position on vaccine they would put pressure on the manufacturers to divert production from us to them and that would interfere with our long term program. We arranged these contracts long before the EU and it wouldn't be right for the manufacturers to breech, them but he was sure that was just what the EU would try to do.
The row over inadequate food parcels for school children's lunches took off yesterday with pictures of food supposedly meant to last a child for a week in the papers. However, as the GKP would say much of this was "fake news". Herr Stoma asked Bozzie if he could feed a kid for a week on the meagre amount shown in the newspaper picture. But several things were obviously wrong here, the food was supposed to be for five child lunches, not to feed a child 3 meals a day for seven days as his question implied. On top of that, I understand that the photo only showed the part of the food supplied that supposed to be used to make sandwiches and give the child biscuits and a drink. In addition, a fruit basket was supplied with apples, oranges and bananas but this was never mentioned. Fake news.
In other Covid news, I hear that at lunchtime Matt Handoncock tweeted that we had now delivered over 3,000,000 vaccinations. Whether this was just first vaccinations or includes those who have had two was not clear. The next news is that Andy Murray has recently tested positive and his appearance at the Australian Open tennis is in doubt. He was due to fly out on a private jet and quarantine in a hotel before the tournament, but he failed a pre-flight test. I also hear that following the Government is banning arrivals from Brazil and many other South American countries from 4am tomorrow morning. This is to tackle an outbreak of the new Brazilian variant. Due to Portugal's close ties with Brazil arrivals from there are also banned.
I read that the incoming chairman of the BBC has confirmed what we all know. That the BBC is biased. Appearing in front of the Digital, Culture Media and Sport Committee of MPs this morning Mr Sharp was particularly scathing about Question Time in the run-up to Brexit when he said the program was packed with Remainers every week. He also said if you are an opinionated campaigner you should not be on the BBC. I wonder if Marr, Lineker and Mate Less will manage to keep their jobs?
I have heard three new stories regarding stupid enforcement of Covid rules. The first was a 60-year-old woman who drives for 20 minutes to visit her 90-year-old mother who was in a care home. They talked to each other through a closed window and the woman was fined. £60 for driving to far. Then there was the man out running on the deserted bank of the River Thames who was stopped by a Covid marshall who told him he was stopping him for breathing hard. When the runner pointed out that breathing hard was not against the law the marshall changed his line to complain that he was running and that was banned. Another thing that was made up. Finally, I read that the Worthing town crier has been warned off by the police for turning up outside children's homes and wishing them a happy birthday. The town crier and a colleague who arrived in separate cars played happy birthday outside the house and the town crier announced the birthday. West Sussex Police has said the socially distanced visits must stop as they were making unnecessary journeys. When will the police realise they are making themselves look stupid.
Friday
Yah, no rain. Not too warm but the sun is trying to come out. The weather must be a bit better as Bozzie was in the garden with the Mutt. I steered clear of them, I getting too old to play with that dog.
Yesterday, I told you how Bozzie was looking for who leaked the news about the vaccine. Well, it has emerged it was the Government north of the border. They were given access to the numbers, in confidence, for planning. Wee Krankie just can't be trusted, she will do anything she can to try to get one over on Bozzie. Did she not think it through? If other countries get to know about our vaccine numbers and pressure the manufacturers to divert supplies that should come to us to them, it could cost lives in this country. On the other hand, she may think having UK pensioners die is a small price to pay for inconveniencing Bozzie.
A bit more of Bozzie's leaked vaccination plan was in the paper this morning. The build-up of vaccinations is said to be going to plan with somewhere just short of 250,000 jabs reported yesterday. I believe these were Wednesday's numbers and they were published very late in the evening due to "computer problems". The Thursday numbers which should be out today will be interesting because more vaccination centres came online but the snow in the North of England and Scottishland caused some places to shut. I hear they are going to test out vaccinating people 24/7 to see if the demand is there. I hear people saying that it would suit shift workers, but as they are currently doing the over 80's I can't see many of them working shifts. The plan also wanted to get the numbers up to 500,000 a day. Will they have enough Vaccine for that? That would be 3,500,000 people a week, at that rate they will have got a first dose into all the first four cohorts in another 3 weeks!
I hear that there is excitement on Tyneside today as the P&O ship Azura sailed into Port of Tyne. The ships home port is Southampton but there was no space for it there for maintenance work. It seems that Southampton Dock just could accommodate the 3,200 passenger ship so P&O have pleased the Tynesiders, who turned out in numbers to watch the ship dock.
It seems that Pfizer is to temporarily cut back on the number of weekly coronavirus vaccine doses it produces at it Europeans factory while its production capacity is increased from 1.3 billion a year to 2.0 billion a year. They have not said how much deliveries are expected to be cut back. However, the Government have said that as we have reasonable stock and plenty more on order we should still be OK to hit our targets.
The Danish wind turbine maker Vestas has a problem. They have had to ask users of over 150 of their turbines to shut them down as a fault has been discovered in their blades. Bonding failures have been identified and it is said this is due to contamination. The fault has been identified following a blade failure on a 4.2 Mw machine in Sweden last November. They say all the effected Turbines will be inspected "ASAP". So far it is a one-off "in service" incident but a second turbine of the same type Finland had a blade fall off last week while under maintenance.
So vaccinations reported today were up again, this time to 316,600 first doses. I wondered how many got the second dose, it wasn't very many in yesterday's numbers. However, the daily number are going up nicely despite yesterday's bad weather closing down some vaccination centres.
Finally for tonight, following on from my story about the NuScale power station development in the States I hear that a British company, called Shearwater Energy, has teamed up with NuScale to start offering to build a power station in Britain. The proposed station would be built near the Wylfa site on Anglesey. The actual Wylfa site is part of the stalled Hitachi PWR proposal. Shearwater's proposal would be for 12 of NuScales bigger SMRs making a 924 MWe power station and another 924 MWe of wind power. A side effect of the SMRs is their ability to produce 3 million Kg of hydrogen a years as part of their cooling system which could be used to power cars or trains. Shearwater claim the whole 2,000 Mw project would have costs comparable to a 2,000 Mw gas turbine site.
Saturday
I have decided that I hate winter. I went out into the garden before breakfast as it was only spitting with rain. I wandered along the paths until I was just opposite my favourite flower bed and started to cross the grass. It was horrible all soggy and muddy. I can quite see why humans wear shoes. Mind the would be of no use to me, I wouldn't be able to use my claws!
A story in today's papers says that Wee Krankie's plans of an independent Scottishland in the EU are a financial impossibility. Last August a report said that Scottishland would be £13 billion in debt at the end of the financial year this coming April. This is expected to have grown considerably by April because of coronavirus spending. The problems with Wee Krankie's plans are manifold. You are supposed to have a balanced budget to join the EU. Without the rest of the UK behind them, such a huge deficit is unmanageable for a small country. They would have to implement a hard border between themselves and their biggest customer, the rest of the UK. All this without mentioning what currency they would use. In fact, I hear that Scottishland's financial problems are so bad that they can't afford to buy much needed new buses, no wonder Wee Krankie is always looking for more money from Bozzie.
If I told you Bozzie's new car was made by Stellantis would you think he was buying a car from an obscure Asian manufacturer? Well, you would be wrong it would be made by Fiat Chrysler or PSA as the merger goes live this weekend and will start trading under the new name across Europe on Monday. The new group will become the world third biggest automobile maker with a combined worth of around $51 billion. If you drive a Jeep, Fiat, Citroen, Vauxhall or Alfa Romeo your car will be made by a brand owned by Stellantis and you are sure to here a lot more about them.
Well, the coronavirus numbers are looking a tiny bit better daily but you wouldn't believe it if you only watched the BBC. Today the daily number of case is down confirming this weeks trend but the Biased Broadcasting Company only report the total numbers not mentioning they are down. Similarly, they only report the total number of daily deaths not mentioning that they are also heading down. Then they report the only the 1st vaccination numbers, up 324,233 for the day (actually for Friday), but of course, there are still some 2nd vaccination still going on. 3,559,179 first doses were administered up to yesterday. Who was it who said we needed to do 2,000,000 doses a week and doubted it was possible? Well in the 7 days ending 10th January there were 2,327,671 first doses I bet you the numbers for the week ending 17th smash that out of the park.
Not a good week for lockdown workout guru Joe Wicks. On Monday he nearly broke the internet went he let out a huge fart when live-streaming his exercise routine. The clip has become the most watch item ever on YouTube. Now on Friday, he pulled a hamstring while doing a particularly daring splits routine while dressed as Buzz Lightyear (no I don't know why). In a previous lockdown, Wicks broke his arm and his wife helped out with the lessons, I expect she will be back on duty.
I read that the skipper of the Russian Navy guided-missile destroyer Bespokoynyy is facing charges of theft. It seems that the ship was being decommissioned and was intended to become a museum. The ship was undergoing preparations in the Yantar shipyard in Kaliningrad when it is alleged that the ships captain organised for its twin bronze propellers to be sold for scrap and replaced with cheap steel imitations. The two stolen propellers are believed to have weighed a total of 26 tons and had a scrap value of over $500,000. It's not reported exactly when this happened, but the ship has been a museum since 2018. I suspect it is the gulags for the unnamed ship's captain.
It's time for my tea and then sleep. Chat to you all on Monday.

The Goodnight Vienna Audio file