In memory of those who have crossed the bar
Fearless of storm or foe,
Guarding the traffic of the east and west,
Giving with hearts heroic of their best,
The brave mine-sweepers go.
Horace Rumsam (1902-1949)
On 31 May, General Von Kueuchler had assumed command of all the German forces at Dunkirk. His plan was simple: launch an all-out attack across the whole front at 11:00 on 1st June. That morning was clear — good flying weather, in contrast to the bad weather that had to some extent hindered air operations on 30 and 31 May (there were only two-and-a-half good flying days in the whole operation). Although the desperate resistance of Allied forces, especially the French, had bought time for the evacuation of the bulk of the troops, the defendable perimeter around Dunkirk was tightening hourly. It was time for a last throw of the dice for the vessels now queuing up at the Dunkirk sea moles to embark as many exhausted troops as they could…….
Horace had left Dover at first light, ahead of the Queen of Kent, Britannia, & Cambria.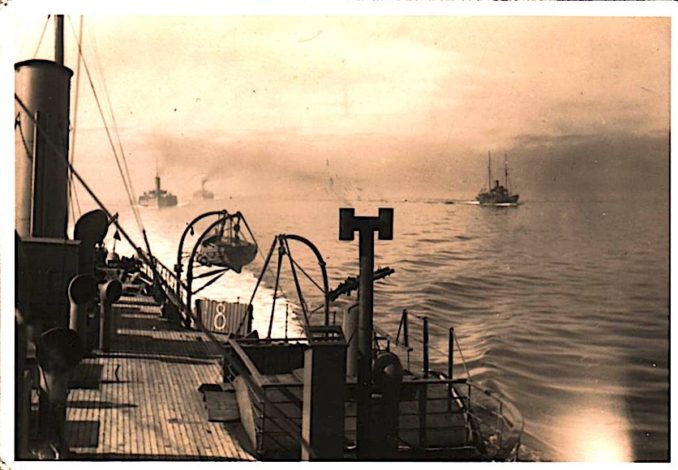 Arriving in Dunkirk, Horace was initially forced to manoeuvre around SS Prague, badly damaged by bombs, which was requiring the close attention of destroyer HMS Scimitar (H21) to prevent capsizing. Onboard were some 3,000 French troops.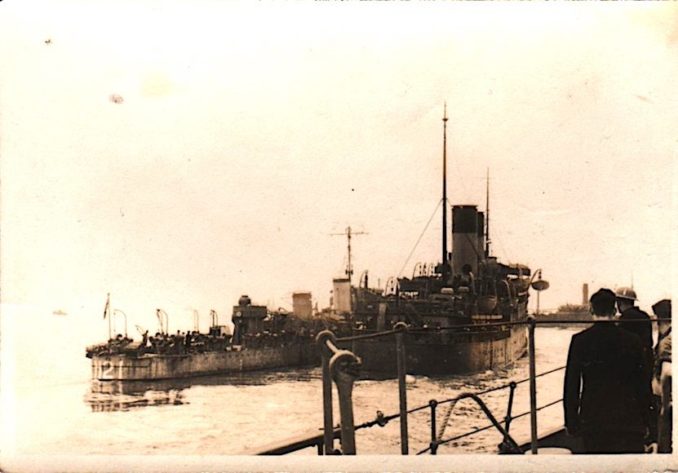 In 1938 SS Prague had been the first vessel to arrive in the UK carrying Kindertransport refugees. At Dunkirk HMS Scimitar had earlier itself collided with HMS Icarus whilst attempting to avoid bombs & had sustained damage to her propellers. Somewhat of an unlucky ship, her 'un-notified' dispatch to Plymouth for repairs (after being rammed and holed on the 26th April 1944), can now be arguably be given as just one of the reasons for the disaster that befell 'Operation Tiger', the D-Day rehearsal at Slapton Sands.
Horace now came alongside SS Prague & the troops on deck there were encouraged to scramble across to the Queen of Thanet.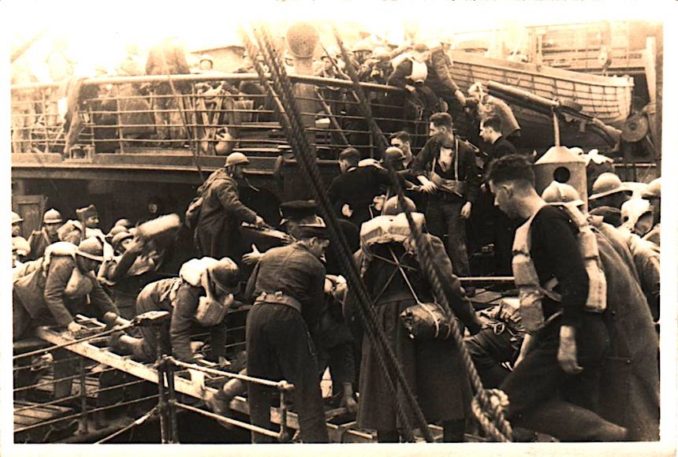 Eventually, most of the troops aboard the SS Prague found their way across & prepared themselves for the voyage to Blighty.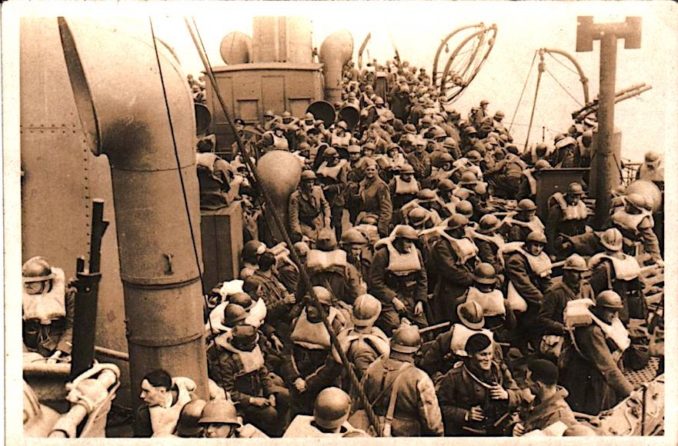 Including one General Bougrain (*) who appeared horrified at the appalling state of affairs that a stateroom reserved for his exclusive purpose was unavailable, although his Aide-de-Camp (wearing a purloined Red Cross armband) seemed quite satisfied with his lot.
(*) Yes, that General Bougrain, last heard of in Part 1 of Family at War………
Queen of Thanet then departed the mostly destroyed Dunkirk for the last time.
Most vessels leaving received attention from circling German planes……. some closer than others…..
Almost back in Dover, Horace took in tow an RNLI vessel (itself overloaded with returning troops) that had run out of fuel.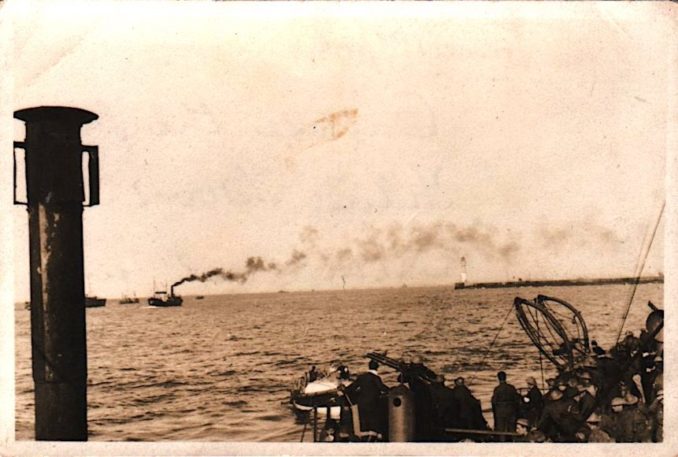 Safely back from Dunkirk, it was time for the Bridge Officers to relax & contemplate just what they'd achieved.  Finished with Engines. For now.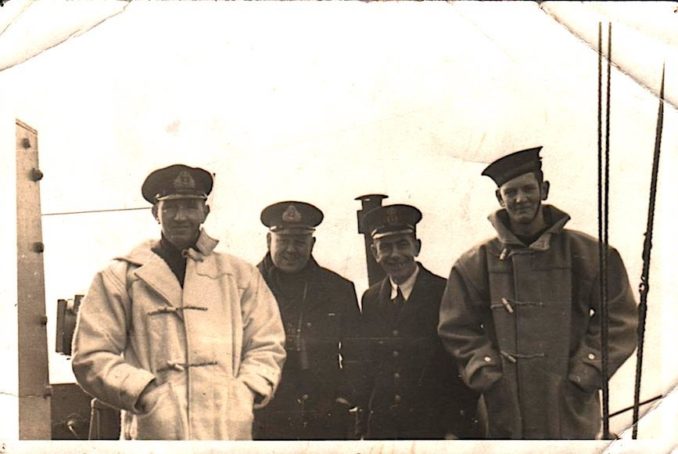 For Horace, years of ceaseless dangerous minesweeping operations up & down the English Channel lay ahead. He next appears in the run-up to D-Day where his path – literally – crosses with VBM (See Part 1 of Family at War)…………..
The attached photographs were taken by Horace – mostly from the bridge – and are part of my family history. Some of them have his writing (in pencil) on the reverse, which enables certain items to be identified. These articles are a testament to his – & so many others – intestinal fortitude – & hopefully a fitting tribute & memorial to a world & people long gone.

© text & images DJM 2022