Monday
Good morning, another week starts and despite it being bright it's getting cooler, autumn is definitely setting in. Very quiet here this morning, almost like a Sunday. Bozzie went off with Liz Truss to America yesterday. I understand he is making a speech at the UN and then going to have talks with Joe Biden. That might prove a bit difficult as the old buffer is definitely senile. I never got the chance to warn them not to get in sniffing range! The Little Otter and the Brat are also missing, I am trying to establish if they have gone with him, or are they at Chequers, their little flat, or maybe even her mum's house. I will not be denied, I will find out!
Why is it that the only news I hear coming out of Boeing is bad? Today it is reported that two empty tequila bottles have been found onboard one of the new Airforce One 747s being converted for the US Presidential Flight. This is a major security breach and I understand Boeing is taking the matter very seriously. Even if it were not such a high security risk alcohol is banned from Boeing sites. But these planes will have all sorts of top-secret equipment installed and even the thought that someone under the influence had been involved in its construction sends shudders through the company and the White House. The two existing VC-25A that are currently in use are nearing the end of their flying life and the replacement 747s (military designation VC-25B) are costing $3.9 billion. I also hear there is quite a discussion going on as to the new planes colour scheme. Should the current duck egg blue belly be changed to a more patriotic dark blue to match the colours of the flag?
The French have really chucked the dummy out over the AUKUS agreement. They have recalled their ambassadors to the US and Australia, but not the UK when asked why they claimed the UK were "irrelevant". But I hear that because of EU regulations they could only recall the UK ambassador with the agreement of the EU and this hasn't been granted. So this morning they have decided to cut off their nose to spite their face and cancel a meeting of defence ministers. But all this has come as a nasty shock to the French, they simply did not see this coming and thought they could mess the Australians around and change the contact for conventional submarines to give French shipyards all the work. The Australians have moved on and the French will eventually have to accept it.
I read last week that there had been a huge "barn find" of 174 old cars. Not quite vintage cars but old desirable models like a Porsche 964, a Mercedes G500 and a BMW e28 M5. Someone has wasted no time and all these cars have suddenly appeared for sale on eBay. But is this what it seems at face value. Whoever has put the cars on eBay stands to make a lot of money, but people have started pointing out that some of the cars are not what they are advertised as. For example, the Porsche 964s number plates seem to indicate it is actually a 911, the M5 is said to actually be a 535i and the G500 a G230. I don't know if there are happy buyers out there, that doesn't make the news but if I was thinking of buying one of these cars I would tread very carefully.
I can hardly believe it but I have heard that the EU is investigating taking a stake in the OneWeb satellite business. The Government and an Indian company took a huge chance buying the company out of bankruptcy and as the bet has been beginning to look like it is succeeding other big companies have bought in. But the EU were always sceptical and laughed at the British investment. Last week OneWeb hit the 50% of it's proposed satellites in orbit mark and will be covering the whole of the Northern Hemisphere by the end of the year. Personally, I would tell the EU to take a hike, or maybe tell them that can buy a tiny percentage of OneWeb at extortionate cost, but only if we are allowed to rejoin the Galileo satellite navigation system as a full partner.
I mentioned last week that Emma Raducanu was set to be a wealthy young lady. At the weekend she was asked what she was going to do with her $2.5 million winnings from the New York Open tennis, to which she said her parents were going to look after it. But now I read she is being chased by a huge number of companies to endorse their products. Very fast off the mark were the jewellers Tiffany & Co who supplied the jewellery she wore in the final. I understand discussion is taking place to make her a "brand ambassador" and a seven-figure number is being talked about. Other companies being mentioned are Chanel, Aston Martin, Uniqlo, Lacoste and Adidas. She currently has two sponsors Nike and Wilson which are said to be worth £100,000 a year between them. However, these are rolling contracts reviewed annually so they are bound to be increased if those companies wish to retain her. Talk is that an immediate review of those contacts would be expected to increase them at least 10 fold. So how much could she earn? The suggestion is that if she manages to win more tournaments she could pocket £200 million in lifetime prize money but that pales into insignificance alongside estimates of £500 million to £1 billion in sponsorship. I wonder if she is in the market for a pet cat?
The European Court of Justice today announced a fine of €500,000 a day for every day Poland keeps the brown coal mine at Turow open. The open-cast lignite mine lies in a small part of Poland that projects into the Czech Republic close to the German border and the pollution it produces upsets both the other nations. However, it is an important source of fuel for the Polish electricity industry and its brown coal is used to generate over 7% of the country's electricity. It is clearly ludicrous to expect Poland to instantly close the mine and cut electricity to consumers. I can't see Poland paying this ECJ fine, how much longer will Poland put up with EU interference in its domestic affairs before it tells the EU to take a hike.
Tuesday
It's still lovely here without the family and my favourite, the Dreamies girl, came in to feed me. She really is kind, putting the radio on to stop me getting lonely, talking to and stroking me. No chance of me getting lonely, I have loads of people here to interact with!
So Charlie Mullins has sold off Pimlico Plumber to an American firm called Neighborly (their spelling). Pimlico current takes around $70 million in annual revenue and employs around 400 workers. Mullins has sold his 90% holding in the company for a reported £145 million, while his son Scott holds the other 10% of the company. I hear he is staying on as chief executive. Professional Cockney Mullins started the company as a one-man-band using a secondhand van back in 1979. I wonder if he will retire now he has banked a fortune? Somehow I suspect he will want to get into left-wing politics.
I read that the French, rather than being surprised when the Australians cancelled the order for diesel submarines, were actually well aware that the program was going wrong and that the Australians had started to look elsewhere. I even heard that they had offered to upgrade the order to nuclear propulsion because of what they were hearing. One of the major reasons I hear is that the project cost leapt from £40 billion to £60 billion since the deal was announced in 2016 and that is before actual construction has begun. Another reason was that the French were regularly reducing the agreed amount of work to be undertaken in Australia. Problems with the contract were quite obvious and when it was signed in February 2019 the Australians had included a number of escape clauses and "off-ramps" as even then they were worried that the project was likely to go wrong. It appears that in January this year a regular stage review of the contract revealed more problems and the French were even months late with some submissions. The Australians moved quickly, approaching both the UK and US, and the AUKUS pact and Australia activating a cancellation clause were the result.
I had to laugh when I read that the winner of the Bristol half marathon, Omar Ahmed, has been disqualified as he had not actually entered the race. He has signed up for the 10km race which was run alongside the half marathon (22km) race. When he got to the point where the two races diverged, he went the wrong way and landed up on the longer course. Ahmed put up an impressive time beating the second finisher by 4 minutes. But a multitude of complaints were registered and Ahmed was disqualified as he was not actually an entrant in the race and the man who finished second, Chris Thompson, declared the winner. I wonder if the winner was just stupid or was it a deliberate attempt to deceive?
Isn't it nice when the speculative stories I tell you all are confirmed as true? Emma Raducanu has confirmed that she has been appointed as a house ambassador for Tiffany & Co and will be wearing their jewellery at events. Last night she appeared at a London Fashion Week dinner hosted by Vogue. She was wearing an ensemble by Erdam, another likely sponsor, and wearing jewellery by Tiffany and Co. I hear her deal with Tiffany is worth over £2,000,000 a year, nice work if you can get it.
Back in 1997, the father of an eight-year-old boy called Harry Potter saw a book called Harry Potter and the Philosopher's Stone for sale in a book shop window. Surprised at the coincidence with his son's name he bought his son a copy as a present. The boy, now 33 has spent much of his adult life denying that he is, or was, the boy wizard. Imagine Harry's delight when he recently learnt that the book is actually a rare first edition, one of only 500. The book is up for sale in an auction next month and due to its rarity and excellent condition, it has an estimated value of £30,000. Looks like having endured years of mickey taking is going to be well rewarded.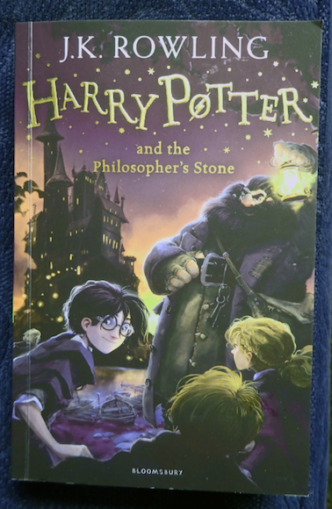 Earlier this month E5 petrol was replaced by E10. Everyone was warned that some older cars could not use the 10% ethanol fuel and that those owners were warned to continue using E5 legacy fuel which is being sold under a variety of names at increased cost. However, I don't remember people being warned that they would get lower mileage out of the new fuel. A report has indicated that many motorists find they are getting as much as 5mpg less when using E10 fuel. Now I am hearing all sorts of conspiracy theories which basically claim that it is an artful way to sell more petrol and raise more tax while still freezing fuel tax.
Wednesday
Another bright and sunny morning even if a little cool at first. I saw Bozzie on the TV last night being interviewed by that woman from the BBC with the wonky mouth. She was doing her normal thing, being a bitch and asking questions about something quite different from the reason he was in New York. However, he ploughed on with what he was there to talk about and ignored her continually saying "Prime Minister" "Prime Minister". She looked quite unhappy, excellent.
So China has tried to announce that they are not going to stop supporting building coal-fired power stations abroad. This is a pretty poor announcement when you look into it a bit more deeply. China is currently aiding the construction of a few coal-fired power stations in its supporting nations like Pakistan. But this is pretty small beer compared to the hundreds of stations currently being built in or planned in China. This is China paying lip service to climate change, the world biggest producer of coal who produce 90% of their electricity by burning it has no intention of cutting back domestically.
An end is at last in sight for the poor commuters who you SouthWestern Train's Island Line on the Isle of Wight. The long-delayed £26 million upgrade that started back in January has finally be given a closure date. With the new service starting on 1st November. The closure was originally meant to take two months and if the service hits the new date will have taken 10 months instead of the scheduled 2 months. Mind you, there is no certainty that this is will be the final date for services to recommence, it all depends on the trains passing a final software test.
The Government has been granted a High Court injunction against Insulate Britain, the climate change group, who at the time of dictating this story, have blocked the M25 motorway five times in just over a week. Over 100 arrests have been made, including some people several times over. Being arrested doesn't seem to have bothered these protesters very much so perhaps sending them directly to prison the next time they stop traffic with make them think again.
Citroen has finally announced that they will be launching their tiny city car, the Ami, for sale in the UK from spring next year. Citroen have been running a scheme where people interested in purchasing one of these cars have been able to register the fact and so far over 12,000 people have done just that. The electric vehicle has a range of just 46 miles, and a top speed of 26 mph and a recharge time of 3 hours making it ideal for commuters or the school run. The UK will not be getting a specific model with the steering wheel on the right because the model currently available in France is manufactured with the steering wheel in the middle! From today, those who expressed a purchase interest will be able to reserve one of the first models to go on sale here with a £250 refundable deposit. No final price or method of sales have yet been announced. If the cost in Europe translates directly from Euros to Pounds the car should reach the British market at around £6,000. In France it is not sold by the dealer network but online only, I expect it to be sold in the same way here.
With today's coronavirus numbers we seem to have reached a plateau in numbers. The number of cases has been edging up, but the number of people admitted to hospital has been falling for the last couple of weeks. I assume this can be interpreted as people who get the disease are less ill. Similarly, the number of deaths, which normally runs a couple of weeks behind hospital admissions, is stable and consequently should soon start to fall in line with the hospital admissions. The predictions that children returning to school would push the numbers up seems to have been exaggerated.
I was delighted to see that Sniffer Joe's speech to the UN yesterday went down like a lead balloon. It was greeted mostly by silence but with a tiny splattering of applause. He looked tired and ill and at times his speech appeared to be delusional. That is what could be understood when he mumbled through his face mask
In New Zealand, at the moment the city of Auckland is under a strict, level 4, lockdown meaning that restaurants, cafes and takeaways are all shut. It seems this has encouraged smuggling. The police have just intercepted a car bringing in contraband KFC from Hamilton, a city some 75 miles away. The two men in the car had a boot filled with 3 KFC buckets of chicken, 10 cups of coleslaw, large packs of fries and several bags of other KFC items. Also in the boot was NZL$100,000. It looks like smuggling KFC into Auckland is very profitable. But I wonder how they keep the delivery hot coming all that way!
Thursday
This is proving to be a lovely week, good enough for snoozing on the windowsill in the afternoon and being left in peace with the family missing. Well, I understand that the peaceful bit is about to end, Bozzie is on his way home following his meeting with Sniffer Joe and his 'Kermit the Frog' speech to the UN. If Bozzie is back it means Wilfred the Brat will also be back, and I will not be napping in the flat!
I see that Drax has offered to keep its two remaining coal-fired units available to the grid while the problems with gas last. The two 660 Mw units could be the thing that keeps the UK lights on. Of course, the closure of the UK coal-fired power stations is Government policy but the timetable was down to the EU and its legislation. So now we are out of that club we can ignore those regulations if we wish. So let's bite the bullet and keep not just those 2 Drax units commissioned but any coal unit still in working order until we can afford to let them go.
While talking about coal-fired power stations, I read that Waratah Coal have applied to build a new AUS$3.5 billion power station in Queensland. Interestingly they have not gone to the state for planning permission but to the local rural town of Barcaldine. This has really upset the Aussie greens who think that Waratah Coal are trying to avoid the state's green plans. They claim that the Barcaldine Rural Council is only equipped for approving carport applications! The proposed 1,400Mw station would burn 4 million tons of coal a year from a nearby mine that Waratah Coal is also planning to develop. I wonder what would happen if someone did something similar in the UK?
I have been reading about a new Russian weapon called Poseidon. Now I don't know if this is just a wind-up but the article said that Poseidon was defined by the Russians as a 'torpedo'. However, I would have called it an underwater rocket. The torpedo is said to be 80 feet long and power by a nuclear reactor that could drive it at 110 mph. It would be autonomous and armed with a 100 megaton nuclear warhead. The idea would be to blow up the warhead off a coastal city, causing a tsunami that would destroy the city. I still don't know if the story is true or science fiction.
A couple of weeks ago I reported on the tender for what the USAF are calling KC Bridge Tankers, airborne refuelling tankers to bridge the gap until the new KC46 Pegasus tanker becomes available. In the last few days, Lockheed Martin have started their publicity drive to push their offer. They have teamed up with Airbus to offer what they are calling the LMXT an aircraft heavily based on the Airbus MRTT which is already in use in several nations including the UK. This plane is based on the A330 and Lockheed would build it in the US to get around a "built in America" regulation. What I find fascinating is that the LMXT outperforms the KC46 that is supposed to fill in for until it is built! For example, at 2000 miles from its base it would be able to deliver 65% more fuel than the KC46 and at 3000 miles 150% more. Lockheed also claim the LMXT could operate from a third more airfields than the KC46. It begs the question, why are the USAF buying the KC46?
In a steel cutting ceremony this morning Babcock began the construction of the first Arrowhead 140 Type 31 frigate. Defence Secretary Ben Wallace officially started the process at Babcock's Rosyth dockyard for what will become HMS Venturer. This is to be a very fast build for a naval warship with Venturer scheduled to be in the water by 2023 and in service in 2027. The last ship is due to be handed over to the Royal Navy in 2028 and for the fleet of five to be in service by 2030. The Navy has decided that these ships will be known as 'Inspiration Class' and will all carry the names of past ships and submarines, being called HMS Venturer, HMS Active, HMS Bulldog, HMS Campbeltown and HMS Formidable.
I understand several of the big German car manufacturers, including BMW and Audi, have decided to hedge their bet on the replacement technology for the internal combustion engine. Although launching EV's, they are also developing hydrogen-powered cars, betting that EV's might only be an interim answer before hydrogen becomes the better replacement. A hydrogen fuel cell is likely to offer more range and quicker refuelling than an EV. It's not just the Germans who are thinking that hydrogen could be a better option, Japanese makers Toyota, Nissan and Honda, South Korea's Hyundai and Chinese maker Great Wall are all working on hydrogen models. I think I fancy hydrogen might be better than battery in the long term.
Friday
It's still sunny and pleasantly warm, this is my type of weather. Funny how August was crap and as soon as the kids go back to school it improves! I heard that Nick Motorcar on the radio this morning, seems that the eco-terrorists are out again today but have moved to block Dover docks. I am amazed at the patience of the HGV drivers, I am surprised the protesters haven't been picked up and throw in the docks.
I read that France are to send a bill for £45 billion to Australia for its 'brutal' cancelling of the contract for 12 diesel-powered submarines. I suspect the Aussies will have a good laugh and not give a Castlemaine XXXX. Macaroon is said to be in 'a dark rage' and refusing to take calls from Scott Morrison. Earlier this week the French said that the Australians were up to date with contract payments and all of the shipbuilder's costs had been covered, so it would seem that France is just flying a kite. But what's new!
The results of the Arizona presidential election audit is due to be published this evening, our time, and debated in the state legislature. I have heard a lot of rumours as to what it concludes, varying from it calling for the election to be voided to it saying nothing at all was wrong. By the time you guys read this, we will all know what it says and if it has been ignored, which is what I expect.
The spring 2021 opening of The Elizabeth Line (Crossrail) has hit the buffers. Unsurprisingly for the much delayed and over cost project, the limited opening now looks to have been delayed to late May. Inspectors have raised concerns about both the trains and the stations. It seems that in recent testing the new trains have had problems. The aim is to run 12 trains an hour through the central London tunnels but reaching this level has proved impossible due to the poor reliability of the trains. In one recent week the maximum reached was 8 trains an hour and that was only for 5 days of the seven. Trial operations using hundreds of volunteer passengers were due to have already started but now are not expected until November at the earliest. The latest report says that 'a significant increase in reliability is required' before a service could begin.
A short while ago I reported on the new HS2 station at Euston. Today I see that Mace Dragados, the joint venture with the contract to construct the station, has today put out a request for quotations for a supplier deal of 20 tower cranes over the next 3 to 5 years estimated to cost up to £20 million. The joint venture is still awaiting full approval from the Department of Transport to start construction on the estimated £2.6 billion project which will need some 3,000 site workers.
Another US chicken chain is coming to the UK. Popeyes is due to open its first shop in Stratford's Westfield shopping centre in November. It will occupy what was a KFC outlet. They opened their first branch in New Orleans, Louisiana, in 1972. They are now owned by Burger King and have said that they see Britain as the "next big opportunity". Although they haven't announced where their next shops are going to be they have said that they are looking at both town centre and high street locations with both full sit down restaurants and takeaways and aim to employ "hundreds" of people. As you know I am a chicken lover, so I hope they open one near here so that the guys in the office can try it and give me a taster.
I was delighted to read that the Insulate Britain spokesman who walked off the Good Morning Britain program when pressed on if his Streatham home was insulted was arrested a few hours later. Both he and his fellow female spokesperson were questioned over 'conspiracy to cause a public nuisance'. It seems that both were questioned for several hours before being released 'under investigation'. It looks like this could be a new police tactic as I hear several others have been arrested on the same charge.
Saturday
Bozzie is back and he has brought a damp morning with him, it didn't look wet out so I popped out but by the time I got back a couple of minutes later my fur was soggy. You know how much I hate soggy fur so I went and rubbed myself dry on Bozzie's trouser legs before he realised what was happening.
It says in the paper this morning that 90 year old William Shatner is going into space for the first time in October onboard Jeff Bezos's Blue Origin. Surely that can't be true, he has been in space lots of times on the USS Enterprise. I know this for a fact because I have seen it on TV. His adventures were on every week, accompanied by that bloke with the pointed ears and the Scottishland engineer. Has someone been telling me porky pies?
I hear of funny going ons in East London. Planning permission has been granted to build 3,000 new homes on part of the old Ford assembly plant in Dagenham. However the developers had to agree to open a new railway station to serve the Beam Park development, and the developers can only build 1,200 homes until the station is opened. Beam Park station was supposed to be built midway between Dagenham Docks station and Rainham on the C2C line into London. Several other developers have bought land in the area and another 3,000 homes depend on the station. Now I hear that the station is not likely to be built because 1,200 homes are not thought to be enough to allow the station to operate without a subsidy. So all 6,000 homes are now in doubt, crazy.
It looks like Kier Stoma has suffered a humiliating defeat right at the start of the Labour Party conference in Brighton. Stoma wanted to introduce changes to the leadership election procedure and take it back to the system where Labour MP's votes have much more weighting than the membership as it was for many years. It was all changed under the leadership of the Bacon Sandwich Milliband to one man one vote and that lead to the left-wing of the party packing the voting and electing the disaster that was Jeremy Corbyn. Stoma didn't want to have to face the possibility of a one-man-one-vote election that he could lose. However, it looks like he has accepted that he would not win a vote at the conference and has backed off.
The new EU regulation that forces the makers of mobile phones, tablet computers, cameras, and handheld games consuls to use a USB-C socket is bound to infuriate Apple who use their own patent lightning connector. The EU claim it is to ensure all electronics use the same charger and subsequently save waste. Apple suspects it is the EU protecting its own manufacturers against their more successful models. Apple point out that their older models remain on sale for many years and a change of law would ban these sales affecting them disproportionately to EU equipment that mostly have used the USB port for several years.
BT launched a new set-top box a few months ago for their internet-based TV service. The box introduced a number of new features bringing it in line with Sky's Q box with things like HDR, multiple tuners, Dolby Atmos and internal storage. But despite advertising the box as "Wi-Fi enabled" until now it has not been enabled and customers have had to connect it to the router and TV with old fashioned cables. Yesterday BT announced that they had enabled Wi-Fi but customers needed a software update before it would work. If you are tempted you should note that you still need an aerial for Freeview channels and it doesn't support YouTube.
I had been reading about an Indian model who went to a hair salon in a posh Delhi hotel to get her hair trimmed and the stylist somehow went against the model's instructions and chopped a lot off. The model lost a lot of work because many hair product companies stopped hiring her because she no longer had long hair. When she complained, the salon offered her a free hair treatment to make up for the mistake. The model took the salon to the India National Disputes Resolution Service, who found in her favour and awarded her 20,000,000 Rupees (£197,000).
That's me done for another week. The weather has improved and the sun is out so I'm for my late afternoon snooze on the windowsill before my dinner. It was Felix Beef this morning so I expect I will be finishing that pouch this evening. Chat to you all on Monday.

© WorthingGooner 2021