Monday
As usual it's been a fairly uneventful weekend here on the Downing Street estate. I caught sight of a mouse in the garden yesterday, but it shot into the Foreign Office so I left it for their mouser to chase, he needs the exercise. The only thing of note I heard yesterday was that the Limp Dumps and the Scottish Nazi Party have agreed that we need a General Election but want it to be held on the 9th December not Bozzie's date of the 12th. They also have two provisos, that "No Deal" is taken off the table and that an EU extension to 31st Jan is granted. I think they're playing games, what's to stop the HoL inserting silly amendments? We have had General Elections on a Thursday since the 1930's and that's what Bozzie has suggested, but just because they don't want to be seen agreeing with Bozzie they want an election three days earlier on a Monday. It really is daft.
The other thing I saw on the TV yesterday was the God King President talking about this Special Forces killing the boss of Isis, Big Daddy. I thought Big Daddy was a Wrestler whose real name was Shirley Crabtree who'd died years ago. His "death" must have been a ploy so that he could creep off to Syria and run a terrorist group is secret.
I understand that he was chased into a dead-end tunnel by dogs where he blew himself up. I don't generally like dogs but I do hope these ones were OK.
After breakfast I undertook my morning patrol of the estate. I'm proud to report no signs of any rodents, even the mouse I chased yesterday hasn't dared to come back. It's going to be an interesting day, with the vote on a General Election later. Bozzie told Dom he expects to lose, but he's going to keep pushing, every day if necessary. I hear that the E.U. 27 have this morning agreed to an extension to 31st January next year. But they've gone for several break points which will let us leave if Bozzie gets his Withdrawal Act through Parliament. Under the Surrender Act Bozzie is supposed to accept an extension if the E.U. agreed to the Parliamentary request. I wonder if this agreement technically meets this as it is not exactly what was requested and in that case would trigger a HoC vote. As expected Bozzie lost his attempt to get an election under the FTPA, so they are going to have another go tomorrow, this time with a special one line bill to override the FTPA. It should be fun, so I'm off for a good night's sleep to build up my strength.
Tuesday
Over breakfast (yummy Felix Chicken) I hear the Scots Nazis and the Limp Dumps are to vote in favour of Bozzie's one-line Bill, but have tabled amendments to give the vote to 16-year olds and to E.U. nationals, while the Tramps mob want to move the election date to the 9th December. If 16-year olds get the vote, as I will be 13 next Birthday, the equivalent of 68 in human years, I definitely should be able to vote.
I managed to find a TV to watch and saw Bozzie introduce his bill and the Tramps response, which to me seemed a little half hearted, as if he had already decided that the bill was going to pass. There was lot of waffle and eventually the Poison Dwarf called for a vote and a load of people shouted Aye. The Dwarf said the bill had passed its second reading and they would proceed immediately with the committee stage in front of the full house. This was something I had never seen before, but the best bit was due to some ancient rule the Dwarf had to stand aside and let one of the deputy speakers chair the committee stage from his own seat. My next surprise was that the two amendments on who could vote hadn't been selected and the only amendment to be debated was the Tramps, on moving the day of the election 3 days. The Tramp stood up and said that the date should be moved because it was dark and cold in winter and the students would not be able to vote at their universities, which really meant they would not be able to vote for him twice and Labour might lose Canterbury. A Tory then pointed out that there was 1 more minute of daylight on the 9th as opposed to the 12th. Anyway, they had a vote and the 12th won. They then had yet another vote and the bill was passed by a huge margin, so off it went to the Lords.
That was enough excitement for me for one day so I went off to find my dinner and bed.
Wednesday
As usual I had a good listen while I ate my breakfast but nothing much was said. It was going to be a pretty boring day in the HoC, apart from PMQs, while everybody was waiting to see if the HoL dared to amend the election bill. The discussions were pretty dull and even PMQs was spoilt by everyone congratulating the Poison Dwarf on his retirement. Bozzie made quite a funny speech, talking about the Dwarfs love of tennis and even had the Dwarf laughing. Personally, I'll be delighted to see the back of him, I doubt that whomever the next Mr Squeaker is can be any worse.
I cuddled up to Carrie on the Sofa to watch Andrew Neil's programme. The Welsh Mutt wanted to get up as well so I gave him a quick left paw, when Carrie wasn't watching and he retreated to his bed. Anyway, Neil interviewed the Lib Dump leader who he calls Jugs Swanson (I don't know why). She really is thick, even I, a cat who has only been to the school of life, knows that if the economy is projected to grow by 6% less over 15 years it is not shrinking, as she claimed. Later in the evening the news came through that the HoL had passed the General Election bill. I could go easy to my cat basket.
Thursday
Bozzie was up early again this morning as he was off to visit yet another hospital, this time it was Addenbrookes in Cambridge. He spends so much time visiting hospitals I do wonder if he's OK. I saw him on TV all dressed up in a white medical coat so perhaps he's been training to be a Doctor!
The Tramp was out in my old stamping ground of Battersea, launching his Election Campaign. I didn't hear him mention Brexit, all he seemed to do was rant on about the "Rich Elite", which is a bit rich as that is exactly what he is. If he thinks that as PM he's going to raise enough money to fund all his hair brained nationalisation schemes from screwing the rich he's truly crazy.
I loved listening to the row between Andrew Bridgen and the Poison Dwarf over Jim the Washing Machine Salesman. It was Bridgen who raised the original complaint 37 months ago and the Poison Dwarf seems to have always jumped to his friend's defence. The Dwarf didn't like what was being said and got all uppity and red in the face telling Bridgen to wrap up his speech. Brigden then accused the Dwarf of "defending the indefensible at the fag end of his Speakership" and the now red-faced Dwarf had to get the last word in telling him "not to mess with the chair". Anyway, it all ended up with Jim being suspended for 6 months and a recommendation that if he were to stand and be re-elected to the new Parliament the suspension should be completed. It was even suggested that he should be further investigated for a recent posting on his website, if he got re-elected. Of course, today is the last day for the Poison Dwarf as he retires with the close of today's business and as the house is not sitting tomorrow the new speaker will not be elected until Monday. I only hope it is someone a lot less acerbic than the Dwarf.
Nigel Garage had a bit of a scoop on his radio programme, an interview with the God King President. For half an hour they chatted way like they were having a cosy fireside chat. The GKP said that he was not going to put the NHS into any trade deal, that he got on well with Bozzie and suggested an Alliance with the Brexit party mightn't be a bad idea. Dom was a bit huffy about this.
Right I'm off to see if my dinner is up yet as my tummy's rumbling again. Then I think I'll try to watch QT, the lovely Isabel Oakshott is on, even an old cat like me can drool.
Friday
It's Friday today, the extra day a week that Parliament has off but Bozzie has been busy working in the office and doing a round of tv interviews. The day started off with the press reporting the latest opinion poll which gives Bozzie a big lead and Garage's scoop. The Tramp's mob must all have been briefed to keep pushing the ridiculous "Bozzie's going to sell the NHS to Trump" story because any of them being interviewed continuously parroted the same thing. Another Tory who had lost the whip joined Jugs Swansong's lot. I think I heard that this one was called Antoni Sandbag, or something similar. She was never going to stand again for the Tories as her local party have passed a vote of no confidence in her. The Limp Dumps have been putting out a lot of anti-Tramp adverts today. I guess they see Labour as their major Remain rivals.
The Brexit Party had a big launch which I saw on Dom's computer. Mr Garage said that he wanted an agreement with Bozzie, a sort of non-aggression pact, where he won't run against Bozzie's candidates if he gives him a free run in a load of the Tramps seats where Bozzie is unlikely to win. Mr Garage said that he would stand Candidates in every seat in England, Wales and Scotland if he said no. This seemed to really upset Dom, he doesn't much like Mr Garage. Later on, Bozzie more or less turned the offer down. However, I hear that some of the hardliners in Bozzie's lot are having private talks with TBP.
Saturday
The big news this morning seems to be the moratorium on fracking. The fact that you can't predict earthquakes is pretty obvious, if people could, then millions of lives wouldn't be lost worldwide. I have just been listening to someone on the radio saying that the maximum level set for fracking induced earthquakes was so low that people can't feel them, it specialist equipment to do that. Needless to say, the Greens, the Limp Dumps and the Tramps mob jumped on the band wagon saying that fracking should be stopped for ever as a moratorium meant it could restart if the Tories get a big majority in the election. All the opposition lot want to go green with loads of solar panels and wind turbines. What they all forget is that on a day like yesterday, with very high winds, many of the turbines had to be feathered and solar was useless as it was cloudy. This means we had to rely on gas fired CCGT plants. Where does our gas come from? Most of it is imported from the continent or as LNG from Qatar, however soon we will be importing gas from the USA that has been fracked!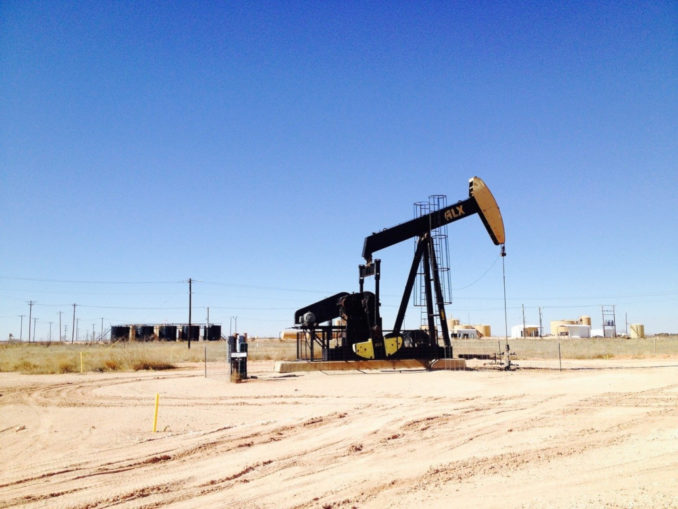 Just before I headed for my cat basket there were 5 opinion polls out for the Sunday papers. All put Bozzie's mob in the lead. I hope it stays that way as I don't want to have to leave No 10 if that El Ghatto moves in. Anyway, I'll chat to you all again next week.

© WorthingGooner 2019

The Goodnight Vienna Audio file