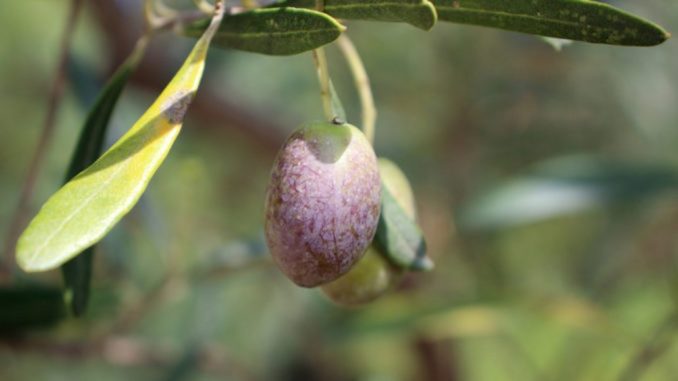 It isn't just about swanning around the Lake District, visiting friends in Devon, Air B&B'ing to Barcelona, holidaying on the West coast of Scotland  or nipping down to Essex for a couple of beers. There are times when the lure of even more exotic climes gets the better of us. When we landed back at Liverpool airport from Barcelona we'd noticed that EasyJet did flights to the Island of Zakynthos, which lies in the Ionian sea, south of Kefalonia and west of the Greek mainland. We discussed the possibility of an autumn break on the drive home and, after a bit of reflection and a bit of scrutiny of finances we decided to see if we could make it work. We'd never been to Greece, Mrs. C had always been wary of the food, I couldn't understand why, as to my knowledge she'd never eaten Greek, but fear of the unknown can be a strong emotion.
I took some time out and did some research, I can't remember ever booking a package holiday and I wasn't about to start now. Flights leave Liverpool on Mondays & Thursdays, so the first job was to find some budget accommodation fitting in with those days. We didn't want to be in the town of Zante as we just wanted to relax by the sea, have some drinks and do some swimming. I came across a small resort on the North East of the Island called Alykes and let Google do it's stuff. I dismissed several options before contacting Garden Studio's, they got straight back to me, confirming availability of a ground floor studio with sea view for the princely sum of 38 Euros a night. The website looked legit, the rooms looked clean and the price was more than right. I was good to go, but Mrs. C, being a little more wary than me about such things recommended caution. I talked her round and I was right to do so.
The flight out took 3 hours, leaving at 8.30am (an hour late taking off) and we arrived in Alykes, a 30 Euro taxi ride from the airport, at 2.30 local time. The welcome was effusive but not overly so, the studio apartment although compact & bijou was spotless, the Mediterranean was 20 yards away from our little terrace and there were two bars within a similar distance. Petros and his wife seemed like lovely people, which it turned out they were. Mrs. C unpacked while I had a pint of Mythos, my starter for 10. Once we'd settled in, which didn't take very long, I took my first dip in the Med. I hadn't swum for a while and it was great to be back at it. I love swimming in the sea, I suppose it's the added buoyancy. One of the great things about the Med is, if you stand in the shallows for long enough, you'll soon be surrounded by small fish, often lots of them, which never ceases to amaze.
Alykes is quite small, in the past it had been a centre for salt production and the flats are still there, at the northern end of the town, but it is now primarily a resort for adults of a certain age, although there were some younger people about. I'd guess it's busy in the height of the summer, but it would be a bit too hot for us so late September, when it's a little cooler was a good choice for us. There were an estimated 2,000 people missing from Alykes and its sister resort Alykanas due to the collapse of Thomas Cook and some hotels, bars and restaurants had started closing early for the year and although this meant there was less choice it seemed to me that those places that remained open were the more successful and regularly patronised.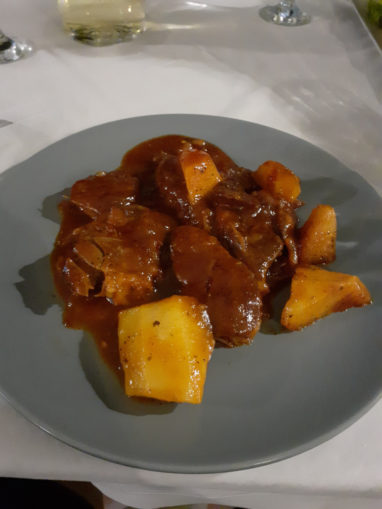 We had an unremarkable meal on the Monday evening, which isn't unusual in a new place, but we soon started to put that right. We ate some wonderful food, served up by really professional and welcoming people and the wine, contrary to what we'd been told was not only good to drink but also very good value. We ate really well at the Asteria Taverna, Paporo Beach Restaurant, Fish Aida (twice) and Koukounari (The Pine Cone). Mythos Lager, the local brew of choice, cost between 3 & 4 Euro's a pint, House wines in bars was 3 Euro's a large glass and in restaurants between 8 & 10 Euro's a litre. Food costs around the same in Euro's, depending on the venue, as you might expect to pay in pounds at home, but the fish is on the whole a little cheaper. Although Mrs. C isn't the biggest fan of fish, the bones put her off, her worries about the food proved to be unfounded, so much so that she now has the Greek diet on a par with the Italian. To be fair, they aren't that dissimilar from what we saw.
The days, apart from the Thursday, were much the same, up early for a quick dip, over the road for fresh bread (which is very good) for breakfast and then onto the sunbeds to catch the early rays and have another swim. Lunch on the terrace, saying hello to the people going backwards and forwards to the beach and then more of the same in the afternoon. By six o'clock it was time for a couple of drinks in The Garden Bar, owned by Petros and then off to eat, drink some wine and take a short stroll through the town and back along the beach.
All in all I'd say we made a pretty good choice for our first trip to a Greek Island, I took lots of photographs, including some interesting pictures of local wildlife and had a very relaxing time. We met some interesting people and had a couple of those experiences that only really happen on holiday. On the Tuesday night we decided to eat at the Asteria Taverna, part of a family owned hotel. We got talking to a Scottish woman and  ended up sharing her table. She was on holiday on her own and had chosen Asteria because they had fresh Octopus on the menu. It's a longish story, but they only had one portion left, as a main, so I ended up sharing it with her as a starter.
There are cats everywhere in Alykes but we never expected to be eating our evening meal at a table with a woman who fed them the fish heads from our plates. Mrs. C wasn't happy and the French couple on the next table complained about her behaviour but she couldn't have cared less. Luckily we only bumped into her once more, she was leaving Fish Aida as we were going in, I don't think Mrs. C would have been able to stop herself saying something so I'm glad we avoided that. We also met a mother and daughter from Liverpool, the daughter is a professional singer and has worked the cruise ship circuit, we spent a great hour listening to her singing in the karaoke bar. Her rendition of "Two Out of Three Ain't Bad" was particularly good and performed with a bit of theatre.  Lovely people.
The weather,  for the most part, was excellent except for the Thursday which saw a downpour of almost Biblical proportions, the previous night we'd sat in Paporo and watched a colourful electric storm over Kefalonia, which reached us the next day. Fortunately we'd already made plans to do something a little different, which I'll tell you more about in "Postcard From Zakynthos, the Outtake".  I have to mention The Iris Bar, which is a little walk from the Garden Bar, I went there to watch the England Argentina rugby. It's really welcoming, with a British landlady & a Greek landlord it's in a lovely setting with a great outside terrace and a large screen, live music is a feature here, always good to know. If there is a downside it's the mosquitoes, but they're everywhere and I'll know next time to be better prepared.

© Colin Cross 2019

The Goodnight Vienna Audio file