Monday
Good morning readers, gosh it's warm again this morning and the forecast is for a very hot week. I think I might go on strike and demand extra Felix and chilled water for working in these conditions. Mind you, no one would ever notice! Bozzie and the gang are back from their short holiday and I think he enjoyed it. Being away from the moaning opposition and press must be nice.
A Military Intelligence report says that in a test six-week period, 40% of all the boat people crossing the channel came from Albania. The question is why are they coming illegally from a safe country where there is no conflict meaning they are not refugees? I can only assume they are looking for a better life and are economic migrants. If so, they should be immediately returned to Albania as they have already been identified as Albanians, but I bet they aren't!
I have been reading about Italy's new flag carrier ITA Airways. ITA replaced Alitalia when they went bust a couple of years ago. ITA have started up slowly, operating only on a few routes with 50 odd Airbus aircraft inherited from Alitalia and mostly operating in the old Alitalia livery. They have started repainting their A319-100s, A320-200s and A330-200s in a striking nearly total azure blue livery and have recently added 5 secondhand Airbus A350-900s which are being repainted in the blue. However, all is not perfect for ITA. A recent flight from New York to Rome lost contact with French air traffic control when both pilots dropped off to sleep!
Following the recent hosepipe bans, lots of people have been complaining that people using a hose to water the garden isn't really a heavy use of water. They have been pointing out that much more water is lost from unrepaired leaks. The pictures I see of Islington this morning endorse that, with a road junction under several feet of water and ten fire engines trying to pump water away. I guess the local gardens that are underwater won't need to use a hose for quite some time.]
It is not only the U.K. that has been having problems with exporting to the EU, South Africa have been upset by the EU suddenly changing the rules about imported oranges while container fulls were at sea heading for EU ports. The EU has drawn up a new rule to control the false codling moth that is endemic south of the Sahara and involves treating all fruit from the area by being kept at 2°C for 25 days. South Africa implies that this rule has been introduced to protect Spanish orange producers and has complained to the WTO that they already have effective cold treatments for their citrus fruit. The procedure is that the two parties have 60 days to negotiate a solution. In the meantime, thousands of cases of South African oranges are sitting in the likes of Rotterdam going mouldy.
I told you last week that Tesco already had their tubs of Heroes and Celebrities on sale, now I hear they have announced their Christmas food range where some items go on sale in the middle of September (including a turkey). Other things like specialist desserts don't go on sale until 12th December. Mind you who wants to buy their Christmas turkey in September, won't it be off by Christmas Day?
Tata Motors, who own Jaguar Land Rover, has agreed to buy a disused Ford factory in India. Ford closed the factory last year because they have not been able to make a profit in India for 10 years. Tata however, say that they have run out of production capacity and are to buy the factory, lock, stock and barrel, for $92 million. In the first year, Tata say they will be able to add 300,000 to their capacity and 420,000 in future years. Recently several international manufacturers have withdrawn from the Indian market including Nissan, General Motors, MAN trucks and Harley Davidson, none of whom could make a profit in the small Indian market. Strangely Citroen have gone the other way and have set up a factory to build an Indian version of its C3 which has met with excellent reviews.
Tuesday
My, it feels even warmer this morning. I will have to find somewhere cool to doze. Over his breakfast, Bozzie laughed at the latest outpouring from Wee Krankie. She wants a meeting of all the leaders of the four nations to talk about the current crisis. According to her moans, there is a new crisis every month. Anyway, I heard Bozzie saying why would he want to meet with two lefty Nationalists and a terrorist supporting Nationalist?
The BBC's Faisal Islam has had his bike stolen while filming in London. Being aware of the high risk of having a bike stolen in London he had it fitted with a hidden tracker and followed it on the internet being taken to East London. He reported it to the Metropolitan Police but they closed the case within hours because it didn't meet one of their three criteria for investigation. 1) An eyewitness, 2) CCTV film or 3) Forensic evidence. I suspect that really they were too busy painting their fingernails and doing TikTok dances with Extinction Rebellion.
The FBI, last night, searched The Donald's home at Mar-a-Lago, looking for paperwork that the Democrats say he took from the White House when he left. The Donald says the FBI even broke into his safe. At the moment it appears that they have found absolutely nothing, which rather makes this look like the whole thing is political or The Donald is too clever for them. I have a few questions, who asked for the investigation, who granted the search warrant and on what evidence, what happens next, will The Donald go to law and how big will his majority be at the next presidential election?
A silly headline in today's Guardian says, "Don't flush water down the toilet." Isn't that just what toilets are designed to do, use water to flush away human waste? Reading on a bit, it seems the writer was suggesting that a lot of water could be saved if you didn't flush the loo after peeing. I was under the impression that modern WCs were dual flush and had a short one for pee only.
I hear of an 86-year-old New York woman who has been banned from ever again using the YMCA swimming pool. Her crime was to challenge a "person" with a male voice who was in the female changing room watching four little girls taking off their swimming costumes. The old lady asked the watcher who had a huge bulge in the front of their woman's swimming costume if they had a penis. The YMCA said she was being transphobic and banned her for life. When she complained that there were no signs stating that trans people might be in the changing room the YMCA said they had "rainbow flags" everywhere and that should be enough warning.
A man in Huelva in southern Spain has been jailed for six years after stealing £439,000 worth of hams from his employer. Over a period of six years, he stole over 7,000 hams that he resold. The man had worked for a warehouse that specialised in curing hams that came from the local Blackfoot pigs, that were fed an exclusive acorn diet in the last three months of their lives, making these hams worth around €500 each. More than 100 of the stolen hams were of this type. The unnamed man had been in charge of receiving the hams and guiding them through the curing process. He even set up his own deliveries using a local delivery company. I do wonder how someone can get away with stealing so many hams over such a long period.
Wednesday
Good morning all, it's still warmer this morning and I am not a happy cat. It was pleasant overnight with the windows open but as soon as the sun came up this flat suffers. I wonder if Richie or Liz is thinking of installing air conditioning? I will support whomever makes air conditioning Downing Street a policy. Bozzie fell about laughing last night when that Tom New Ton of Dung asked Liz who she thought was responsible for stabbing Bozzie in the back and a wag in the audience shouted out "The Media."
Cadbury's are getting a lot of stick this morning for launching a 25-piece "Advent Bar" in August. The individual squares of chocolate are individually numbered and the idea is you break off and eat a single square a day from the first of December until Christmas. I somehow think that people who buy this in August will just eat it long before December. I had a Felix Advent calendar last year with little windows to open every day and a few cat treats behind each window. With my paws it meant I was dependent on the Little Otter to open the windows for me.
I have been reading that Boeing won the battle of Farnborough booking more orders at the show than Airbus. However, when you look at the broader picture I see that Airbus didn't hold back orders to announce at Farnborough and actually had an excellent July booking over 400 orders while Boeing only took 126 orders. What is interesting is that 399 of the Airbus orders were for narrow-body aircraft. It seems that as passengers are returning to air travel, airlines still cannot fill the big wide-body jets.
Today I read that some universities have removed "challenging" books from reading list to protect students. Apparently, the idea is that students could be upset by descriptions of slavery and suicide. An additional 140+ books have 'trigger warnings' so as to warn students that the content might upset them. I always thought students went to university to learn and it might mean learning that slavery happened (and still happens) and that people commit suicide. Have we got to protect the poor little mites from nasty things? Maybe they should just stay home and never venture out into the big wide world.
Is it back to the drawing board for Tesla? I have been reading that it self-driving technology has repeatedly failed to "see" child-sized dummies in tests. According to tests carried out by the Dawn Project, a Tesla equipped with the latest version of Tesla Full Self-Driving (FSD) Beta software repeatedly hit a stationary, child-sized mannequin in its path. This is a new version of the FSD software and it is being suggested that it should be banned until it is proved to work correctly.
Domino's have closed its last 12 stores in Italy after its local partner company went bust. They went into Italy with huge intentions saying they were going to open 820 shops. They found doing business in Italy much harder than in other parts of the world as it seems Italians know what proper pizzas should look and taste like and prefer to buy from businesses that meet that traditional criteria. They don't appreciate having their national dish messed about with and prefer not to have a "stuffed crust" or pineapple on it.
I understand we are to buy 513 lightweight Javelin anti-tank missile launchers from the US. These launches are used with the existing missiles we already have but are much easier to transport and use than the existing launchers we have. The new launchers will come with a real mixture of accessories, including training, vehicle mounts and electronics, lifetime support and most important of all a user manual! The existing standard missile and launcher is rather heavy and is near the maximum that a man can be expected to carry. The new lightweight launcher is about 50% lighter than the standard one.
Thursday
I am not a happy cat in this heat and I hear it is only getting warmer until Sunday. I must go and lay on the cool tiles in the hall. Mind you, if I do, someone will probably fall over me!
Kim Jong Un has announced that North Korea has won the battle with Covid and the country is now Covid free and has been since 29th July. All of this, he says, is without a single person being vaccinated. He doesn't admit having caught it himself but he says he did have a fever. His sister Kim Yo Jong says the outbreak in North Korea was caused by leaflets from South Korea and promises deadly countermeasures!
I read that when we gave 3 x M270 missile launchers to the Ukraine we advised them that they were sophisticated systems, unlike the Russian system that they had been using. The Russian rockets were unguided and a salvo was shot at a target. The rockets fired by our M270 and the US HiMARS are GPS guided and accurate to a metre or so. This meant that one could be used where half a dozen of the Russian system were used. We brought Ukrainian military personnel to the U.K. for training and told them we would be monitoring the use of the system and the supply of more rockets and launchers would depend on how they used them. I hear we are now happy with their usage and are to ship three more launchers.
The Americans have found a problem with some ejection seats in the F35. The magnesium cartridge that blasts the seat out of the plane was found to be missing a charge in one plane and loose in two others. The US forces temporarily grounded every F35 in its fleet and recommend other users to do the same. As the US inspected each of its planes, and it was cleared, it was returned to service. Of the over 800 F35s in use worldwide it appears that only Denmark has found anything wrong and then only in two planes. The RAF have said nothing about our F35s so I guess they are OK. Isreal says they have found nothing and their jets are operating normally. Has this been an over reaction to a limited problem?
Could we be heading to major electrical supply problems this winter like they already have in South Africa? There "load shedding" can mean no electricity for 6 hours a day where Eskom, the state electricity generation and supply company, is desperately trying to fight off collapse. Eskom's problems are political and emanate from the country's rainbow revolution when what was a highly successful company was hand over to political appointees who had no idea how to run a business and have instead been lining their pockets. Something similar has happened here where politicians have saddled us with intermittent supplies from wind turbines and solar panels, tied the price of electricity to the cost of gas, closed down coal, not invested in nuclear and whacked on a huge green levy. Now the fear is that "load shedding" will hit us this winter.
After I told you about the July Airbus order book containing only a few twin-aisle jets, I hear that Malaysia Airlines is on the verge of ordering 20+ A330-900neo jets. Malaysia Airlines already operates A330s but they are on average over 20 years old and the ceo version. The idea, as I understand it, is to replace the old A330s with new ones. The new A330s can carry a lot more passengers, over a longer distance and have a much better fuel consumption.
I saw a review in the paper for a Skoda Enyaq, a £40,675 electric car. But what interested me was that the reviewer was using it to tow his caravan the 94 miles to Withernsea, a holiday resort in East Yorkshire. The car had a published range of 330 miles so the reviewer foresaw no problem and set out with a full charge. 35 minutes later and 28 miles into the journey the car was displaying a range left of 120 miles! He then struggled to find anywhere to recharge the battery with a supermarket only having a slow charger and a bay too small for a car and caravan. Fortunately a Porsche dealer let him use their 150kw fast charger and he only took 4.5 hours to do the 94 miles! He loved the car, but his experience just goes to show that EV makers and the Government have not thought about towing caravans and trailers or the number of public chargers available.
Friday
I am baked! The problem this morning is there is no wind, the sun is baking and it is very humid. Bozzie was moaning about his meeting with electricity people yesterday, he said they wouldn't budge an inch on pricing so he just gave up on them and said he will let Richie or Liz sort it out.
I had a little chuckle when I saw a picture of a Qatar Airways cargo jet that had a light pole stuck in its starboard wing. The Boeing 777 freighter had landed a Chicago O'Hare and was taxiing when the incident happened. The airport is a little complicated with 8 runways and over 300 taxiways, many not wide enough for a wide-body aircraft. The speculation is that the plane was either lost or miss-directed onto a narrow taxiway where it drove into the lamp standard which was embedded about 18 inches into the wing. I suspect that the repair is going to take rather a long time.
Interesting story about Johnson & Johnson who are to change the formula of its famous baby powder. The company has been fighting court cases in the United States where customers claim that the talcum powder in baby powder contained asbestos and was harmful to health. J&J stopped selling baby powder in the States 2 years ago. Now they are going to reformulate baby powder around the world. It is now going to be made from powdered cornstarch. I wonder if a baby covered in corn starch can be cooked?
A crack has emerged in the cruise companies all demanding that passengers be vaccinated against Covid. Most have already eased back on testing requirements and now only ask for a pre-cruise antigen or lateral flow test, PCR tests are a thing of the past and some have stopped demanding this is a Fit to Fly type witnessed test. However today Norwegian Cruise Lines and its subsidiaries Regent Seven Seas and Oceana are, as of 3rd September, throwing their European cruises open to the unvaccinated. The only exception is where a country being visited requires visitors to be vaccinated. Now a crack has appeared, how long before other cruise lines follow suit?
I read that a restaurant on the Isle of Wight has given up serving any vegan food because of the bullying attitude of vegan diners. The small restaurant, The Kitchen at London House used to serve a small number of vegetarian and vegan dishes alongside their main menu but in recent weeks they have stopped the vegan dishes because vegans started complaining that their food was kept in the same fridge as meat and fish and became abusive on the internet. The owner decided that it was too much trouble and dropped all the vegan items. This attracted even more complaints from vegans, however the restaurant gained support from vegetarians! I agree with the owner who said they had never been a vegan restaurant and if people wanted vegan food that is where they should go!
West Ham United are having a row about the cost of a pint of lager at the London Stadium. For the opening game of the season, customers were charged an extortionate £7.60p a pint. The price is not set by West Ham, The London Stadium owners have the rights to sell refreshments at events in the stadium and have subcontracted sales out to a mass catering company. However, London Stadium set the prices. However, there is a legal agreement that a pint should not cost more than the average of the price charged by Arsenal, Chelsea and Tottenham. The problem is £7.60 is over £2 above the average. West Ham say if the price is not reduced at the next home game they will go to court.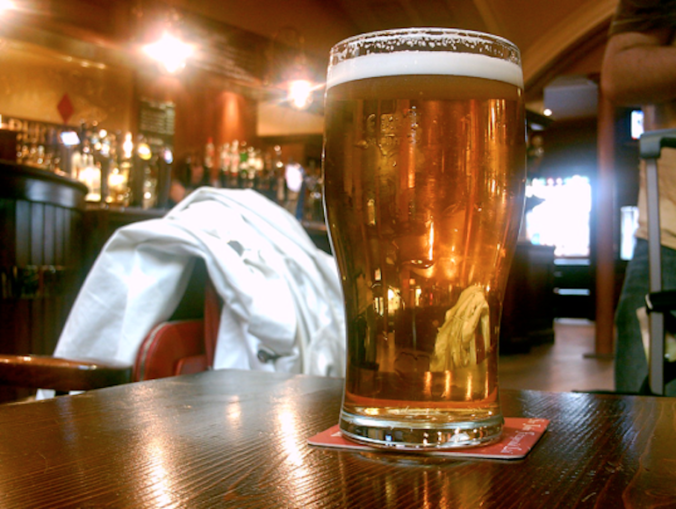 I see in the Babcock International annual report that they are very hopeful of making more international sales of their Arrowhead 140 (Type 31) frigate design. The Royal Navy is buying 6 and they have already sold the design to both Indonesia and Poland. Now they report that they are in 'active discussion' with several other countries for both license builds and ships partly or wholly built in Britain. The attraction appears to be the flexibility of the design, where a nation can fit out the basic hull with whatever armament and systems it wants, to a price that suits.
Saturday
Morning everyone, it's still too warm for me. It's nice and peaceful here today, just like most weekends. I don't enjoy being mauled by the brat, he hasn't learnt how to stroke a cat properly yet, so it's always good when he is away.
Lockheed Martin have just received an order for 129 more F35 stealth fighters valued at over $7.6 billion. This is for batch 15 and is made up of 49 F-35A aircraft for the Air Force; three F-35B aircraft and 10 F-35C aircraft for the Marine Corps; 15 F-35C aircraft for the Navy; 32 F-35A aircraft and four F-35B aircraft for non-U.S Department of Defense (DOD) participants; and sixteen F-35A aircraft for foreign military sales customers. The good news for the U.K. is that 9% by value of that order goes to BAe Warton.
Aldi have announced that they are going to run an experiment in some of their stores where all the milk bottles will have the same colour caps. Well, actually they will have no colour caps as they will all have transparent caps made of the same plastic as the bottles. Aldi say that this means you can recycle the cap which you are not supposed to do with the coloured ones. I wonder how many people will now be picking up the wrong type of milk?
Elon Musk has announced that Tesla is looking at building an additional 10 to 12 Gigafactories around the world. He says that each factory would produce 1.5 to 2 million EVs a year. The word I hear is that the first one will probably be in Canada. However, I also hear that the U.K. is high in the list of possible sites. If we did get such a factory in the U.K. it alone would be producing more than the current U.K.-based production of all car types.
I hear that some of the big supermarket chains are putting a limit on the number of bottles of water you can buy. Which makes me wonder why anyone would buy expensive bottled water when everyone has running water out of the tap for much less money. I have often wondered who it was thought of sticking ordinary water in a plastic bottle, telling people it was healthier and charging a small fortune for it. I could understand it happening in countries where there isn't a good supply of clean mains water but not in Britain.
More news from Babcock International. They have signed an agreement with Israeli Aircraft Industries subsidiary Elta System to allow them to bid its battle-proven long rang radar for the MoDs Serpens programme. The MoD budget for this is around £400 million and it is intended to pinpoint tanks, vehicles, mortars, artillery and rockets for counterstrikes. Babcock will manufacture much of the system in the U.K. if they get the order. The MoD are looking to replace the existing SAAB Mamba system that is getting a bit long in the tooth.
Visitors to the Watercress Line hoping to have a ride in their Thomas the Tank Engine replica are in for a double disappointment. Thomas has been replaced on services by a diesel locomotive because of worries that sparks from the steam engine could set the countryside alight. But more worryingly the visitors are being told not to refer to the 'Fat Controller' as it is a slur on the overweight. Instead, he is to be referred to by his name 'Sir Topham Hatt'. Young children have been reading about the Fat Controller for over 80 years and have watched the TV series in 110 countries without worrying about slurs on the overweight, why now?
Right, that's me done for this week and I'm off for my regular Saturday afternoon snooze if I can find somewhere nice and cool. I wonder who is on duty this evening, it would be nice if it was the Dreamies girl, she really is my favourite, but I don't think it will be. I will be back with you again next week.

© WorthingGooner 2022