It all started, they say, when he met a woman………..
Angeline Jolie plays Elise, the extraordinary and captivating girlfriend of Alexander Pearce, a criminal who has sensibly disappeared after embezzling $2 billion from a mobster. The British police have Elise under constant surveillance as they believe Pearce will make contact with her. (The police want to collect their cut – $775 million that's owed in back taxes from the stolen money). The angry mobster wants Elise dead, Pearce captured, and his money returned. As the film begins, it seems like we might be in for a decent ride – a game of cat and mouse between her, the unseen lover, and the police. She receives a note at a cafe with instructions on what to do and where to go in order to evade those who are following. The plan as dictated to her, is to find someone of similar build to him (Pearce) in order to have the authorities believe it IS him. They don't know what he looks like because the assumption is that he's had extensive reconstructive surgery in order to hide both from the police and the mob boss from whom he stole the money.
In an effort to rendezvous with Pearce and throw the police off the trail, Elise boards a train from Paris to Venice. Whilst on-board she picks up Frank Taylor (played by Johnny Depp), an American maffs teacher from Wisconsin on his way to Venice for a holiday. Through association and seduction, Elise convinces the police that this bumbling man from Wisconsin is Pearce in disguise. Frank then (unknowingly) becomes a target for everyone from mobsters to Scotland Yard, and is always two steps behind as the web of intrigue and romance builds around him. Beautifully filmed against the backdrop of Paris and La Serenissima, the romance between Elise and Frank quickly evolves as they find themselves thrown into a deadly game of cut &…err….thrust.
The director with the comic book baddie name – Florian Henckel von Donnersmarck – captures every viewer's Venice and Paris fantasies perfectly. He gives us a world & timelessness to the characters & outfits, their speech, and the fantastical world of Venice's well-heeled socialites. Jolie is perfectly cast. Absolutely ravishing, her clothes and bearing are "an homage" to the screen allure of the romantic-comic thrillers such as "To Catch a Thief" & the original "Thomas Crown Affair". She plays the role of a real woman, impatient at the modern world's shortage of real men. Depp also shines – as a shy, somewhat bumbling American tourist (as opposed to his many ….. stylized roles, it was actually impressive to watch Depp play a "regular joe") who bumps into a seductive stranger on a train and is drawn into a web of intrigue and danger. There is not a weak link in the rest of the cast, either, which includes Timothy Dalton, Steven Berkoff, (an underutilized) Rufus Sewell and Paul Bettany.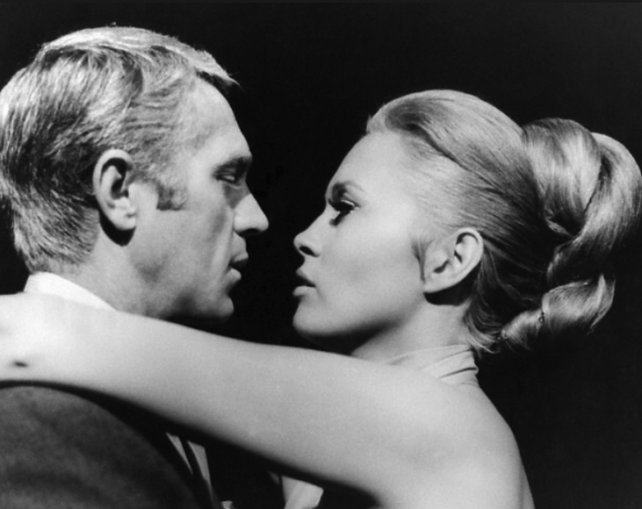 Now, this certainly isn't a "great" or "serious" film, nor does it try to be. It is, instead, something far rarer these days: an unabashedly entertaining piece of fluff that is entirely free of political correctness (or propaganda of any kind, for that matter) and a monument to the beauty, sophistication, and glamour of European civilization at its post-1945 apogee. Only the technology – which, mercifully, remains mostly in the background – gives you a clue that this is not a lost film from another, kinder, better time. The dialogue is intelligent, witty, & the plot is fast-moving & cleverly constructed with a twist ending. The Tourist is masterfully concise, perfect for unengaged Puffinati lockdown viewing.
© DJM 2021

The Goodnight Vienna Audio file