Back in 1980 I was in the last year of my 'O' levels , one of which was History, part of the syllabus was to write a project on one of a variety of topics.
I chose Operation Market Garden as it was not long after the film had come out and the Imperial War Museum was just down the road from where we lived at the time in the Walworth Road.
I won't bore you with the details but the title of the project was "Operation Market Garden , Analysis of A Stratagem". Anyway, you were given extra marks for initiative and many of the participants were still alive and back then their addresses were freely available in Who's Who? I don't now if it is still published and still contains the home addresses of the notables listed within, I doubt it somehow.
Following diligent research from the above mentioned tome I set about my task sending letters to those involved asking whether the Operation was a risk worth taking or a folly.
I obtained an 'A' pass in the 'O' level, our teacher was very old school and quoted the man on the Clapham omnibus and "Lloyd George knew my Father" frequently. It never occurred to us to ask him what he did in World War II, which was then only 35 years before.
The following are the letters I received in reply…. I had forgotten how senior most of them were, and they were kind enough to reply to a callow 16 year old.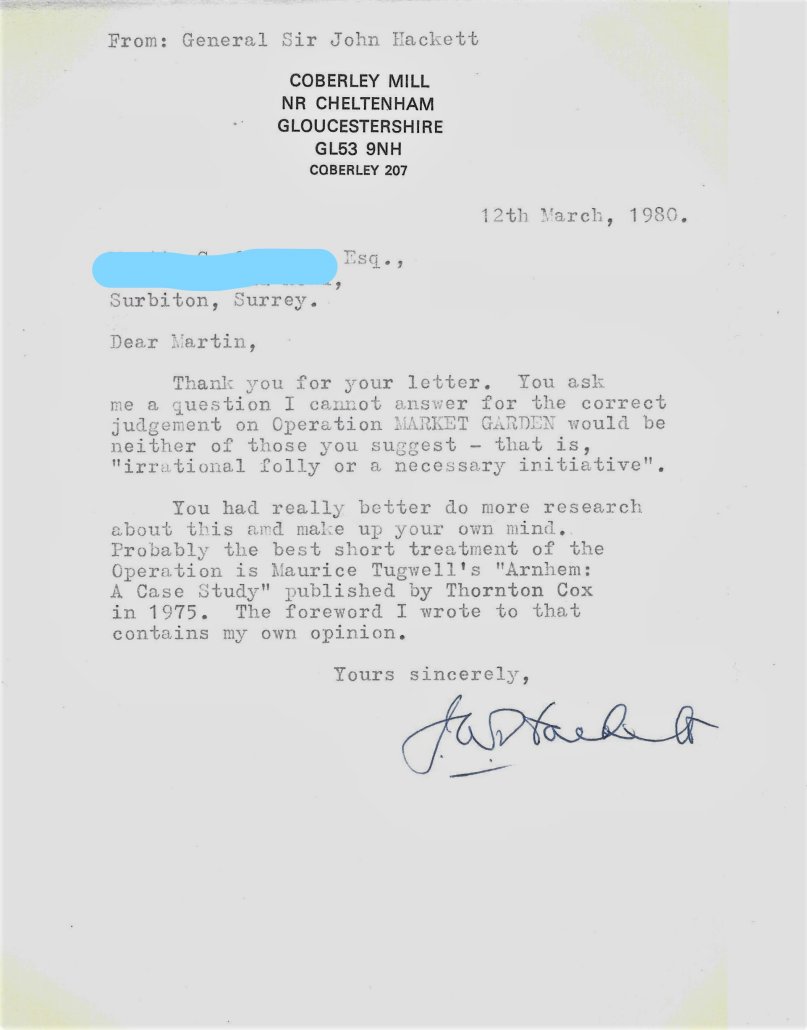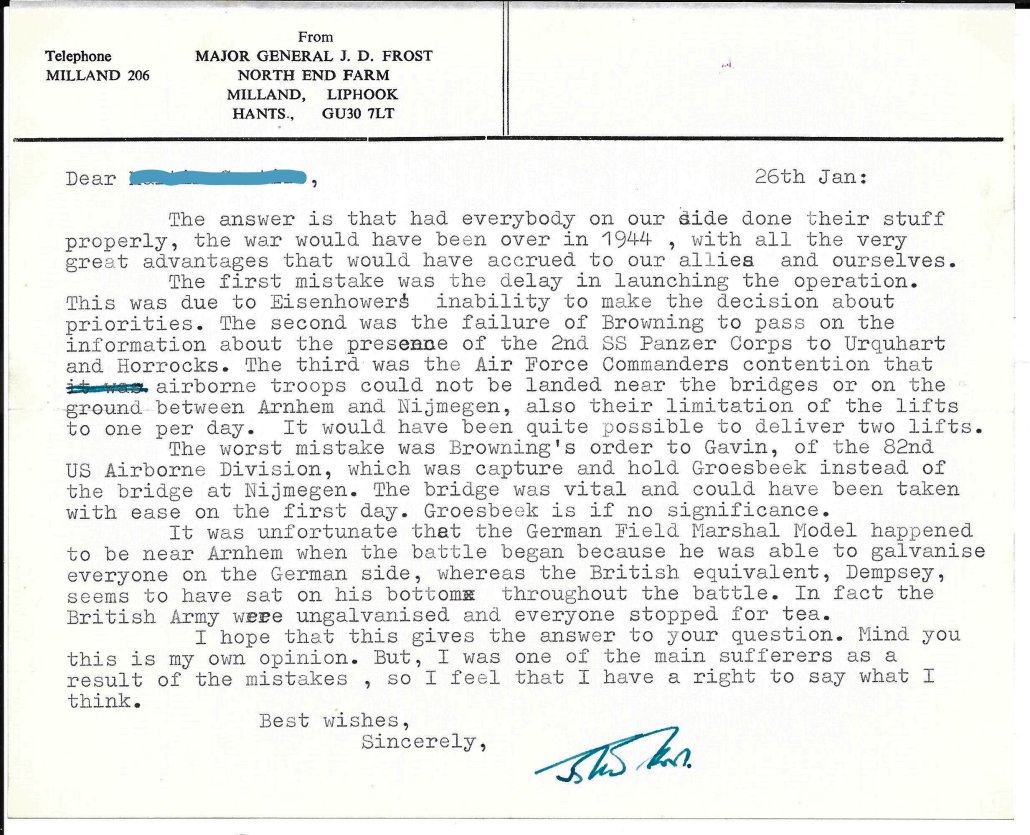 Featured image: Public domain, via Wikimedia Commons
© text & images Eriction 2021

The Goodnight Vienna Audio file