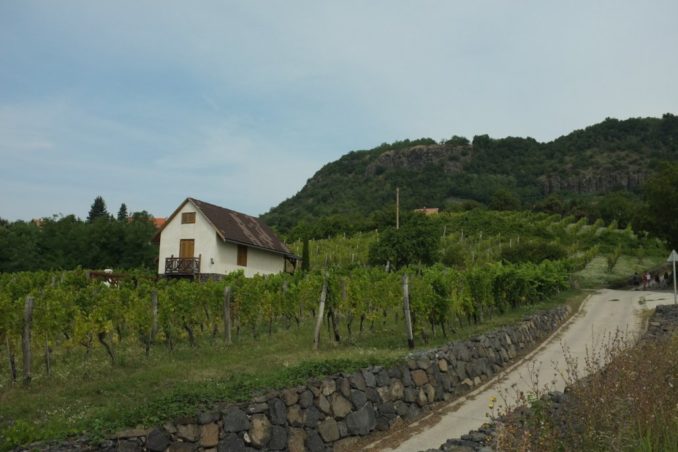 Following on from my previous sketch "Life in a Hungarian Village" I thought I'd expand on it for any Puffins that may interested in hearing a little more about life in Hungary from an ex-pat point of view.
Why Hungary?
Perhaps a little background as to how I ended up in Hungary would help to explain. Not long after I'd bought a house here I mentioned it to someone in the UK, "why on earth would you want to live in that grey ex-communist country" was their response. Why indeed.
I sold my business interest and pretty much retired at fifty. Such was the cunning nature of my plan that it coincided with my efforts to establish a property based business, my ongoing divorce and the financial crash. Not a wholly satisfactory set of circumstances I think you'd agree, but as is often the case it turned out to be the proverbial cloud with a silver lining, forcing a re-evaluation of my life.  It was also becoming painfully obvious that the country of my birth was no longer the one I grew up in and was fast becoming a joyless place in which to live. I'm sure you know the feeling.
That led to a spur of the moment decision to buy a motorhome and get the hell out of the UK with the only plan being to follow the sun and explore wherever the road and the whims of the day took us. This turned in to a seven year odyssey spent in France, Belgium, Germany, Luxembourg, Switzerland, Spain and Portugal with an annual return to the UK to note its further decline. But not Hungary.
We knew that we were done with the UK as a future place to live. France was where we expected to eventually settle, we liked the way of life, the food, the wine. Having many friends in the country, and my partner being fluent in French, it was almost inevitable. But we didn't like the high prices and the high taxes and we liked even less the increasingly obvious presence of the "non-French". On a trip back to the UK I found myself at an exhibition in the NEC where a small kiosk was marketing houses for sale in Hungary. I looked at it with only mild interest, chatted briefly to the proprietor and took a leaflet which I filed away and forgot about. A year  or so later my partner decided she wanted to get some dental work done, which was likely to be expensive in the UK and I vaguely recalled the leaflet on Hungary mentioning that it was a good destination for high quality low cost dental care. We quickly organised a trip to the dentist in Budapest and combined it with a heavy schedule of property viewing. The rest, as they say, is history.
That's the why for me, but what about you?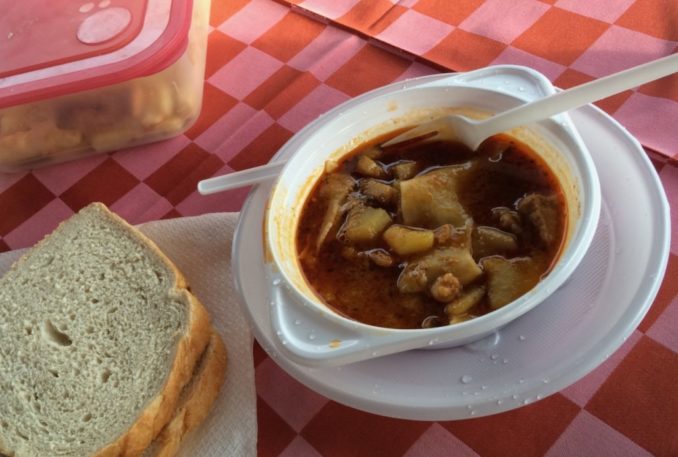 What can I expect
Hungary has a population of ten million with around two million of those living in the capital. Some of you may be familiar with Budapest, a beautiful city with a rich history, fabulous architecture and the two halves Buda and Pest set either side of the mighty Danube. A compact city that can be explored comfortably on foot, maybe visiting Heroes Square or the House of Terror, enjoying a Goulash or Langos, a drop of Bulls Blood or a Palinka. But, hang on, you're not coming as a tourist.
Ok, let's first of all deal with the biggest downside to moving here, the language. Yes it is unlike any other and is often considered one of the most difficult to learn. But it's not impossible and it's a nut you will have to crack to some degree to achieve a successful life here. Build up your vocabulary, don't fret over the grammar, immerse yourself in Hungarian life and you will gradually gain skill and confidence, at least enough to happily get by in your daily transactions. Apps like DuoLingo are a help for learning and Google translate is a great standby. By far and away the best way to learn though, is to make friends with the Hungarians.
Now the upsides. It goes without saying that the Hungarians are a proud and patriotic people. I've also found them to be very welcoming, practical, no nonsense and with a strong belief in their own culture and traditions. Family is first and foremost, children are brought up to respect their elders. There is no pretension about them, they aren't bothered about what car you drive or which clothes you wear. You will most likely find a strong affinity with them.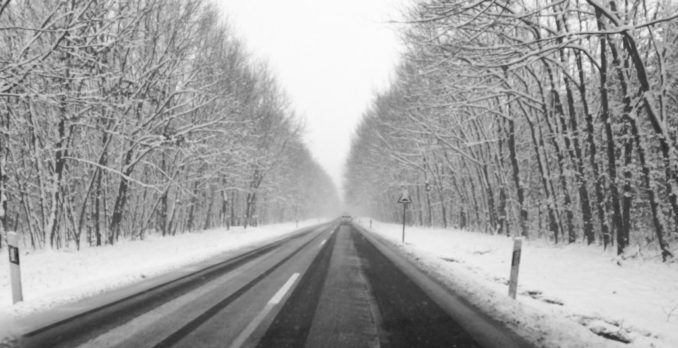 The climate has four pronounced seasons with colder winters and hotter summers than is usual in the UK. Much more sunshine, less rain and very few of those dank grey days. A lot of Hungary is flat with large areas of land given over to agriculture (their biggest industry), mainly arable and punctuated with large areas of forest. In amongst this very green landscape, like gemstones set in a quilt, are the typical Hungarian villages. These are mostly set out along common lines, single storey houses of around 100 square metres in a third of an acre of land. Originally designed to support a family with space to grow crops and keep animals, typically pigs, chickens and a single cow for milk. Often built of stone with walls two feet thick supporting an earth or concrete covering topped with a tiled roof, the timbers of which are often unfashioned tree trunks/branches. These structures are fairly simple to work on and renovate but some older houses are adobe built (earth) and require more knowledge and skill so be aware when looking at potential properties. Typically the houses will have separate outbuildings, a barn or two and maybe an underground cellar, a well for extracting water is also common. Building regs are fairly relaxed here (non existent for renovations) and you are allowed to build up to 30% of the total land area without planning permission.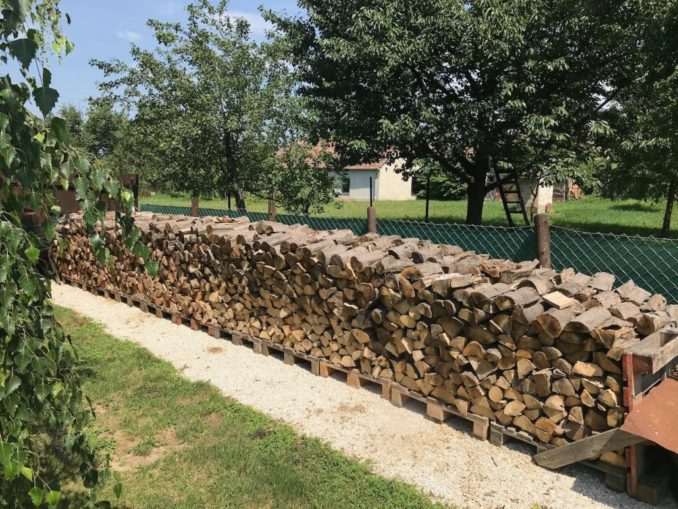 To be more specific
Most houses are still heated by wood, an abundant material in Hungary with acacia the most popular fuel. Expect to pay around £50 – £55 for a cubic metre of unprocessed timber which you can then enjoy chainsawing, splitting and stacking.
The electricity market is uncompetitive with only Eon as the sole supplier, prices are around 10% less than the UK. Mains gas is usual in most villages, the pipeline run to the boundary of the property with the owner then responsible for the cost of running and connecting to the house. Bottled gas is used for cooking by a lot of villagers with probably no more than half the houses choosing mains gas.
Every village has a church, most will have a small general store for basic provisions, usually a mayors office, a village hall and maybe a smattering of other facilities. All get well used by the locals, community spirit is strong and there is plenty of scope to get involved. Like a lot of Europe there has been an exodus from the villages to towns and cities, this has left some villages partially empty and rundown. The key to a well run village is the Polgármester (mayor) who is responsible for the finances. Taking my village as an example, with a population of three hundred and local tax of around £40 a year per household, not everything can be funded through local taxes. The Polgármester has to get funding from regional and central government to achieve his ambitions for the village. This is where a mayor with good contacts and networking skills can make all the difference to the viability and desirability of the village. Ours has such a Polgármester and as a result is considered a desirable place to live with only a few houses for sale at any one time and a very good range of high quality facilities. Others are not so lucky.
A quick internet search will reveal Hungarian houses for sale, these will probably be websites run by non-Hungarians to sell to their specific customer base – English or German for example. Nothing wrong with this, it's how I found my house but you will pay a premium. If you have the time a drive around some potential areas will reveal houses for sale "Elado". These could be a private sale or through a local agency and will be lower in price than those advertised to non-Hungarian markets. As always it's a trade off; time, money, knowledge, language skills. As an example a starting price in a nice village would be 5M Forint (I'll let you do the maths), this would buy a house as described above in liveable condition but in need of updating. Maybe a new roof at £6,000 – £8,000, a re-wire, new bathroom and kitchen, in all you will at least double the cost of purchase. Buying is a quick and relatively straightforward business, the buyer pays a tax of 4% on  the purchase price and their own legal fees. English speaking lawyers are easy to find.
Some things in Hungary are inexpensive, houses, wine and local taxes for example. Some things are surprisingly expensive, such as cars, DIY materials and tools. VAT at 27% explains some of it but whereas I'm happy to pay less than £2 for a decent quality bottle of wine I'm less happy to buy a car at similar prices to the UK and with much less choice. Consumer rights are not as strong here so it's very much a case of buyer beware when shopping. I've found the Hungarians to be tough negotiators, but honest. Car ownership is less expensive here, no RFL but instead a small tax payable to the Polgármester of around £30 PA, insurance is also good value compared to the UK. We estimate our food shopping bill to be 25% less than the UK, that includes thirty bottles of wine per month, so overall a big saving.
Opening a bank account is straightforward and will be needed for payment of utilities but the banks charge for everything so we keep only a minimum amount in our Hungarian account and use a currency card for cash withdrawals. Cash is very much still king over here. If you want to buy a car then a residency permit will be needed, again fairly straightforward but, be warned, the Hungarians do like their paperwork!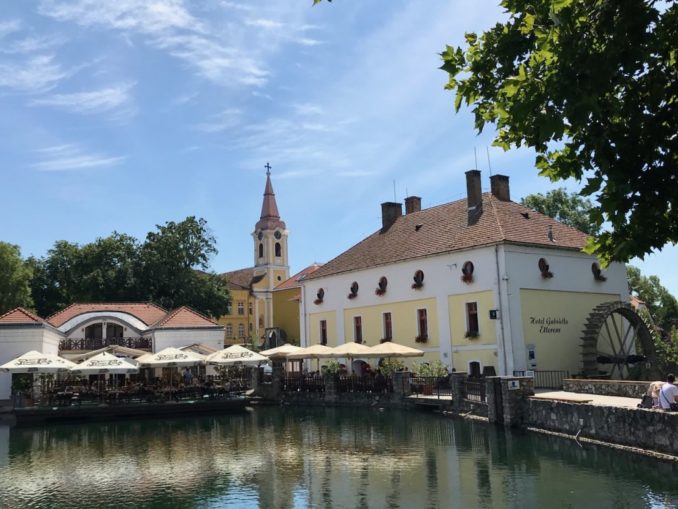 In general
The landscape is dominated by agriculture and forestry and, outside of large cities, mostly unblighted by industrial estates and free of poor quality high density housing. Wildlife is abundant, the fields and forest near us are home to wild boar, deer, fox, martens and numerous small mammals. Birds of prey are a common sight and our garden is filled with the sound of birdsong in the early evening as we enjoy an aperitif on the terrace. There is an overall feeling of space and tranquility, something increasingly difficult to find in the UK. Driving is generally much less stressful with a lower density of traffic on most roads, but be prepared for regular encounters with farm vehicles.
Political correctness has not found a home in Hungary, Viktor Orbán and his Foreign Secretary Péter Szijjartó are renowned for their robust defence of Hungarian culture and their rejection of multiculturalism. Here we have a government that actually represents its own people and defends their right to exist. This is mirrored in conversations with ordinary Hungarians who will openly tell you for example that they don't like gypsies, blacks, muslims or Romanians. Attitudes that would be portrayed as racist in the more "enlightened" west.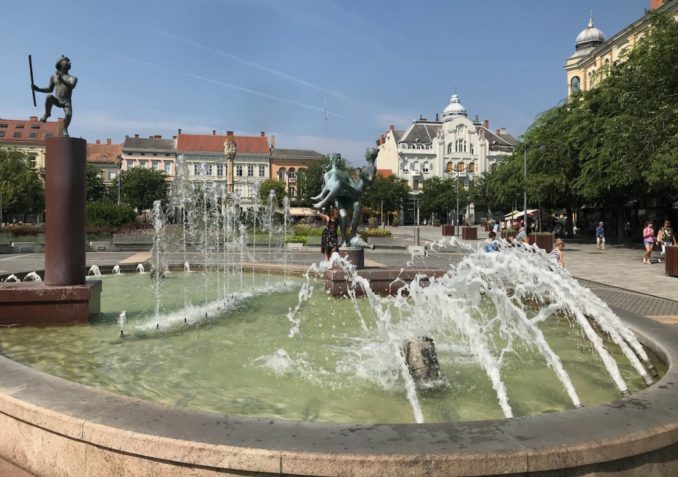 I say this with no apology, but it is a lovely thing to sit outside a cafe in the main square of Szombathely, watching the world go by and for that world to be 100% white, quietly and contentedly going about its business. No rowdiness, no street thuggery, no knife crime and no threat of terrorism. Now, why would that be?
I have tried to paint a realistic picture of life and costs in rural Hungary, you will of course pay more for a house in a town or close to Lake Balaton. The sort of life I have described will suit those of independent mind, resourceful individuals not fearful of the inevitable challenges that such a marked life change will inevitably throw up. Embrace the people the culture and the language and you will be amply rewarded. Given the cost of housing you could do this without burning your bridges in the UK, retirement funds would go a lot further out here and it offers the opportunity to maybe get out of the rat race earlier than planned. Alternatively you could buy to use as a holiday home, and as a potential lifeboat if/when life becomes intolerable in the UK.
The "lifeboat" plan was our original idea in buying here but we fell in love with Hungary and its people and now spend the majority of our time here. I doubt it's for everyone but for me it's been a hugely positive experience, one of the greatest adventures of my life. I've also found a peace and contentment here that I think is increasingly difficult to achieve in more divisive, less homogeneous western Europe.

© text & images thewestisfinished 2020

The Goodnight Vienna Audio file