Monday
Good Morning merry readers and welcome to another week in Westminster. Not a lot happening here this morning. Felix chicken for breakfast as Bozzie is listening to LBC, shouting at the Mutt to stop yapping, the Little Otter is shouting at Bozzie to stop shouting at the Mutt and the Mutt yaps even more because everyone is shouting. I just keep my head down and keep eating! Once I'd cleared my bowl I set off on my morning patrol, no rodents to report. Tried to stalk a pigeon in the back garden to no effect and still can't find the Treasury cat for a good fight.
The news is all about the Queen holding a meeting to discuss what to do about Ginge and Whinge. It seems Whinge has buggered off to Canada, where they'd left the baby after their six week holiday. Did they leave Archie there like my rescuer David did with his daughter in the Pub? Ginge, Prince Charles and Prince William will be at the meeting with the Queen. Some reports say that Phil the Greek will be there, but others say that he is now so ill that he's confined to bed. I bet the Queen will find a form of words that will placate Ginge and Whinge, she's very clever for a dog person. The Commons is to begin a debate on the Queens Speech today. It was so long ago that she opened Parliament that I'd forgotten that the debate had still to be held. The Lords is debating the E.U. Withdrawal Bill. Bit of a waste of time as Bozzie's huge Commons majority means that any amendments the Lords make will be chucked out when it come back to them.
Rumours are going around that the regional airline, Flybe, is in financial trouble and is having talks with government over aid. I always understood that the E.U. banned state aid, but some Labour MP on the radio said that is not strictly true. He said that provided you give the same help to everyone it's OK. As I predicted, the Queen has issued a statement that an agreement has been reached that seems to satisfied Ginge. There is going to be a "transition period" while Ginge and Whinge carry on doing some Royal duties before Whinge gets what she wants.
Right time to eat and then retire to my basket. I hope it's still Felix chicken.
Tuesday
This morning the big discussion on the breakfast time radio is about whether Big Ben should Bong to signal our leaving the E.U. It seems that since it rang in the New Year the bells clapper has been removed to storage and a platform under the bells has been removed. Mr Garage and Leave means Leave have applied to the Mayors Office for permission to use Parliament Square for the evening. They want to put up a stage and have speeches and music, which is still under discussion, but they were turned down instantly for fireworks. What better way to mark the occasion than have Big Ben bong, but no, the Remoaner Civil Servants say to sort out Big Ben would cost £500,000! Several people have looked at crowd funding the cost, but as yet no one has set up a page due to several considerations. The main ones being the cut taken by the likes of "Go Fund Me" and what to do with the left-over money if too much were to be raised. I will be keeping an interested eye on what develops.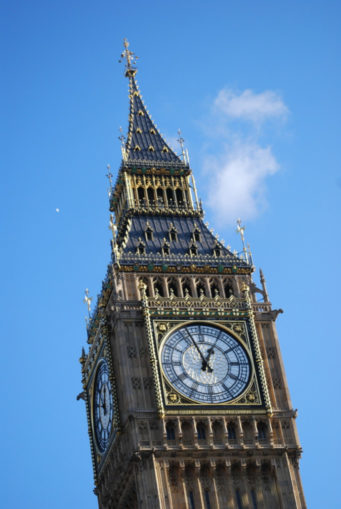 Flybe has come out and confirmed that they are struggling financially, mainly because it needs to pay its Airline Passenger Duty at a time when income is at its lowest. Airlines make most of their money in the summer months when more people travel. They're lobbying to be able to defer their APD. The Government is listening to the arguments as Flybe runs a lot of important services connecting non metropolitan areas. Late yesterday afternoon it became clear that Clive Lewis didn't have the backing among his fellow MP's to achieve the 22 nominations required and he withdrew from the race. This allowed some MPs to switch horses to Lady Nugee and she crept over the line, joining Sir Kier Stoma, Rebecca Wrong Daily, Jess Philips and Lisa Nandy. It looks like it's going to be a long boring time before a new Labour Leader is agreed.
Quite a lot of the new MPs are making maiden speeches in the Common this week. I've seen quite a few of them on the TV. Some have been quite good but many have been dire, listing all the towns in their constituency and saying how beautiful they are. What a load of rubbish, especially when an MP represents somewhere like Luton.
Wednesday
This morning the early news seems to be a repeat of yesterday, with similar things leading the bulletins. It's, as Eric Morecambe said, "déjà vu all over again", the Labour Leadership contest, FlyBe and Big Ben. Still no one coming forward to start a collection for Big Ben's bongs, maybe today will be the day. PMQs today, of late Bozzie has been battering the Tramp. Would today be any different? Well the answer's no, it's been a truly awful performance by the Tramp, his heart just isn't in it anymore. Why's he bothering? He should pull a sickie and get someone, anyone, to stand in for him. Surely just about anyone on the shadow front bench could do a better job.
As the day goes on it emerges that Flybe has been saved. They're allowing it to postpone paying HRMC the APD that's due. Flybe does seem to suffer a little unfairly when it comes to the amount of APD they have to pay. A short haul flight departing from an English, Welsh or Northern Irish airport attracts a departure tax of £13, so a return Flybe flight from say Exeter to Newcastle cost £26 in APD. However, a return BA flight from Newcastle to Paris attracts only £13 in APD. Some people in the North of England have taken to flying from Glasgow and Edinburgh to save money as APD is a "devolved issue".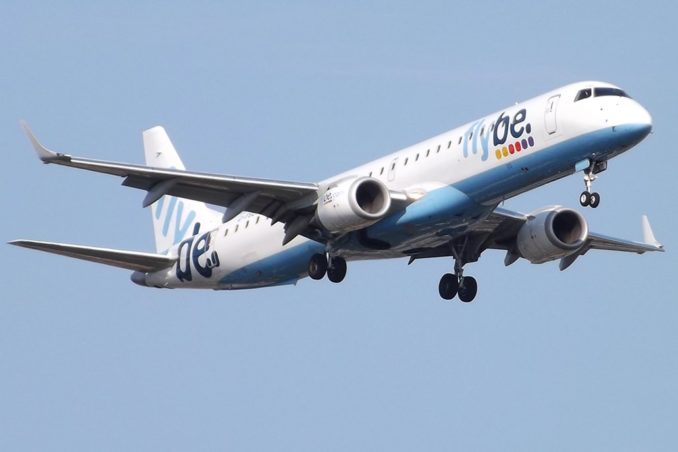 On Wednesday evening Andrew Neil interviewed Lisa Nandy in the first of a series of interviews with the candidates for the Labour Leadership. I thought she did very well and was quite articulate. But he didn't ask the her the most important of all questions, "does she like cats"? I hear that Mark Francois and Standup4Brexit have launched a "GoFundMe" site to raise the £500,000 needed to get Big Ben to bong when we leave the E.U. and that it is quickly raising money.
Thursday
Today it was still Ginge and Winge leading the News while I ate my Felix. I am getting fed up with it. According to the Tramp, Winge is quite right, we are a very Racist county and she has been treated very badly by the racist media. Well I'm not convinced; I think she has only got what she deserves. She thought she was going to be a fairy-tale princess, have a wonderful life, living off the taxpayer and doing nothing in return.
British Airways has complained to the E.U. about the Governments tax treatment of FlyBe. This seems a very strange thing to do. Firstly, BA is owned by International Airlines Group which is registered in Spain, secondly we are only going to be in the E.U. for two more weeks. Given the E.U.'s record it's unlikely we'll still be members when they come to a decision, which would be unenforceable anyway. In two weeks we'll be free to do whatever we like to support companies.
I stayed up late to lay on the sofa between Bozzie and the Little Otter and watch QT. What a waste of time, I would have been better off getting my beauty sleep. Lady Chuck-a-Butty really is a stupid person. She has learned absolutely nothing from the election defeat and wants to carry on with Corbyn's ideas. The actor bloke said one or two interesting things and had a row with someone in the audience! On the train to Liverpool he realised he didn't have a suit and tweeted to try to borrow one. Looks like he failed as he wasn't wearing one on the show.
Friday
The MSM are full of Laurence Fox following his appearance on QT last night. A black lady in the audience virtually accused him of being racist because he said that Whinge hadn't been subject to racism. She implied that he shouldn't be giving his views because he was white, male and privileged. He told her that he'd been born that way and that she was being racist, saying he had no right to have an opinion. He got a huge round of applause. It's reported this morning that Ginge and Whinge have been letting staff go from their Windsor home, Frogmore Cottage. This is a clear indication that they intend to spend far more time in Canada than in England. Of course, it's clear that Whinge would really like to live in the USA but while the God King President is in charge she'll have to live in Trudeau's "Woke" Canada.
Guy Verhofstadt has claimed that EU people in the UK are being treated as second class citizens. He complained to Steve Barclay that it was wrong to make them apply for "settled status" and that they should be given some sort of card to prove their rights to employers. Barclay told him he was scaremongering and that the British scheme was working and gave EU citizens more rights in the U.K. than U.K. citizens were likely to get in EU countries.
The Brexit Party caused a row in the EU parliament. The EU has issued a ban on MEPs displaying national flags on their desks. The Brexit Party MEPs all stood up and waved small union flags, much to the annoyance of officials but to cheers and applause from other MEPs. Mrs Merkin has told the remaining EU countries that they must take Brexit as a sign and must change if the EU is to survive. She said she was worried that the U.K. would prove to be a big success outside the EU and that unless change came other countries would leave and that would be the end of the EU.
As for the fund to pay for Big Ben to Bong, it has reached over £150,000. But the civil servants really don't want it to happen. The House of Commons Commission has said that it would be illegal to take privately raised money to pay for the work needed to make Big Ben Bong.
Saturday
Over my Breakfast this morning I was listening to Bozzie and Dom discussing what they could do to mark leaving the EU that would be cheap and not upset Remainers (who will soon become Rejoiners). They have come up with the idea of projecting a countdown clock onto the outside of No 10 and flying union flags all round Whitehall. The flags are cheap as they already have them and a couple of workmen can be allocated to put them up. I think the idea of a countdown clock is stupid as people are not allowed into Downing Street, so who's going to see it?
Mark Francois is not very happy that civil servants have been so obviously standing in the way of reactivating Big Ben for leaving night, so he's been submitting questions to Parliament about the costs of New Years Eve celebrations. It turns out that putting in a temporary floor and reinstating the clapper would cost £14,200, so he wants to know why they had given a cost of £500,000 for the Brexit Bongs. He's thinking about tabling a motion urging the government to have Big Ben temporarily reinstated. Bozzie is going on TV to address the nation on Brexit evening. I wonder if I can get into the camera shot? There's also going to be a commemorative coin minted.
I also hear that Bozzie is off to the USA in early February for a summit with the GKP and is likely to start discussions on a trade deal. I think this is designed to put pressure on the EU as trade discussions with them won't start for another month or so. Guy Verhofstadt has been playing games again, telling the MSM that it's a waste of time negotiating with us as we will be applying to rejoin soon. The mans a fool. I heard one other story today. As the British MEPs were leaving the EU Parliament for the final time last week Brexit Party MEP Martin Daubney "liberated" the Union Flag from outside the building. He claimed the EU had no more need for it.
I'm off to eat and bed, see you all on Monday.

© WorthingGooner 2020

The Goodnight Vienna Audio file