Hello everyone, well it's nice and bright this morning. It looks like it's going to be dry today which suits me. It's a pity because I would have loved a huge downpour just as Sniffer Joe arrives to talk to the Rich Boy. I wonder if he will bother to put his socks on? If that OAP tries sniffing me, he will get a good scratching. Looks like someone has been looking at my writing, someone just crept up on me and grabbed me and I'm now shut in the flat. People will suffer!
I am hearing that next year we are due to see the launch in the U.K. of the Dacia Spring. The Spring is known as the cheapest Electric Vehicle in Europe and if its cost in Euros is repeated in Pounds it should go on sale for about £15,000. It is what is described as a 'town car', which is another way of saying it is very short on range, only being claimed to do 143 miles on a charge, and is also said to be not the nippiest with only a 33kW motor. But the model took 120,000 orders on the continent for its left-hand drive model in the last year. It is only a small car, in the supermini class, and its average European driver does less than 20 miles a day in it. It seems that in many European homes it is seen as an affordable second car for taking the kids to school and popping to the shops. Mind it is a bit basic and doesn't have the big information screen nearly every car has nowadays, only a tiny one like a digital radio.
Despite not hitting a single ball at Wimbledon, Britain's highest-earning female tennis player, Emma Radacanu, is believed to have picked up over $500,000 from her multitude of sponsors for appearances over the fortnight. Radacanu had done very little since her win at the US Open and has regularly gone out of tournaments at early stages. She has also suffered more than her fair share of injuries and is currently recovering from surgery on both wrists and is not expected to be back on the tennis circuit this year when her ranking is sure to have dropped below its current 139. Still, it can't be bad to be paid a fortune for just looking pretty.
I saw the most disgusting story on the TV yesterday, a reporter was talking about people eating insects. She showed thousands of crickets being raised in captivity and explained how they were turned into a sort of flour. A whole load were put in a bag and boiled alive. Then they were ground into a powder which was cooked. In this case it was made into pasta which the reporter then ate and said tasted just like normal pasta. I don't think I would like to try that; you only have to look at my teeth to see I was designed to eat meat. An occasional bit of something else mixed in is OK, I quite like meaty flavour cat treats, but I don't think I could live on crickets.
The Frogs have announced that they are banning fireworks in the run-up to the Bastille Day celebrations. They are worried that they will be used in more riots. I didn't think the French needed fireworks for a good riot, they seem to be experts at arranging one at the drop of the hat. But Bastille Day without fireworks is unthinkable, I wonder if the froggy population will obey.
This row over a "high profile" BBC presenter paying money to a teenager for sexually explicit photos is interesting. It seems the BBC have been aware of the allegations since 2020 and have done little or nothing to hold a serious investigation. Mind you that is really nothing unusual with the BBC, they seem to attract an above-average number of sexual predators, Jimmy Saville, Stuart Hall and Rolf Harris all come to mind. But have the BBC really sat on this complaint for years while the presenter carried on working and only suspended him at the weekend? I have told 'him', but as the name is being kept secret for legal reasons it might not be.
I didn't see it myself, I prefer almost any sport to tennis, but I hear the umpire at Wimbledon issued an unusual warning to the crowd during yesterday's match between Anastasia Potapova and Mirra Andreeva. Just as Potapova was preparing to serve, a large 'pop' was heard and the umpire said, "Ladies and gentlemen if you are opening a bottle of champagne, don't do it as the players are about to serve." Where else but Wimbledon!?
Tuesday
Good morning readers, quite sunny this morning although the rain is forecast for this afternoon. It was disgraceful shutting me in the flat yesterday when sniffer Joe turned up at Downing Street. But I had the last laugh, I watched the doddering old fool waddle down the street from his 'Beast' to meet The Rich Boy. He nearly tripped over his own feet walking those 20 metres. How can the American public consider re-electing such an old fool!?
Another story from Brighton where the newish Labour Council is still struggling with the leftovers of the last 'Green' administration. A new block of flats in Portslade, part of Brighton and Hove, has just revealed a new artwork in front of the flats. The three brick 'lumps' have been described as looking like a giant elephant had done a load in front of the flats. The old council had insisted that new developments had to have an associated 'artwork' paid for by the developers and set a minimum percentage of the development's cost for the 'artwork'. In this case the minimum to be spent was £26,000 and this one cost £27,000. I think someone knew the minimum and has taken everyone for a ride. The artwork is shit!
I read that it is not only Britain where water companies are in a bit of a row. In the States, Sniffer Joe wants all lead water piping to be removed and replaced with plastic or copper. In the U.K. new lead piping has been banned for over 50 years but some may remain. However, the States is only just catching up with us. The problem is that the water utilities tend to install plastic supply pipes in the ground and not remove the old lead pipes leaving them to poison the land. People say when they dig up the ground to install new piping, they should also take out the pipes, but the US utilities say it is uneconomic to do so. Surprising, I thought lead was a valuable metal.
On the Isle of Wight, the Ryde Pier has opened to passenger trains after being shut since October. The Isle of Wight railway has had a tough time recently. It was shut for ages while it was being rebuilt and upgraded to take more modern trains. But last autumn the train service was cut short at Ryde Town as the pier and the Pier Head station were rebuilt. But today's reopening is only temporary, it has reopened only for the summer and to transport ferry passengers. I hear there is another closure scheduled for the autumn when at least another four month's work will be carried out. The problem is that the work done this winter and spring has been so badly interrupted by bad weather that nobody knows if four months will be enough.
People in Horsham got a bit of a shock today when a family of mustelids emerged from a drain and walked up the road. I have called them mustelids which is the family name because no one was able to positively identify exactly what they were as they were pure black. They were probably mink but could have been ferrets. There are seven mustelids found in Britain, minks, ferrets, badgers, stoats, weasels, polecats and pine martens, all of whom have long bodies and short legs. As the family were completely black, they were probably mink that had escaped from a farm and breed as black is a normal colour, but black ferrets are not unknown so can't be totally dismissed. Mink is not native to the U.K. but have lived here, in the wild, for many years and are vicious predators. It is illegal to release them in the U.K. so if they are captured, they will have to be disposed of humanely.
Last week I told you all about Brighton's financial problems, especially when it comes to parking. Well, the new Labour Council had a meeting yesterday afternoon and it looks like one of the outcomes is going to be the decision not to go ahead with the old Green Council's parking charge increases. For example, the Greens intended to put up parking fees around the Royal Sussex County Hospital from £1.50 an hour to £5.60 an hour. But that is going to be scrapped. I guess hospital visitors and outpatients are relieved.
A United Airlines flight from Houston to Amsterdam yesterday diverted to Chicago because a business class passenger was causing such a row that his meal choice was not available. The police met the plane and escorted the man off the jet before it continued to Amsterdam where it landed three hours late. United's food offering has been criticised widely recently for not returning to pre-Covid levels despite passenger numbers having recovered. But it seems it wasn't the quality of the meal that was the problem, rather it was the airline had run out of the passenger's choice before they got around to him. I understand that the Federal Aviation Administration can fine 'disruptive' passengers up to $37,000 for each offence. So, it could be a very expensive flight.
Wednesday
When I made my way down to the bottom of the garden it was nice and sunny, and the gardener was out on that noisy, smelly thing that cuts the grass. I hate it and take a wide path around it; I have a vision of losing my tail in it. I don't fancy becoming a Manx cat. Anyway, I hear it's going to rain this afternoon so if I want any windowsill time I better get on with my reporting duties.
Yesterday BAE Systems received an additional £280 million order for ammunition for the U.K. armed forces, The order is for 155mm artillery shells, 30mm medium calibre rounds and 5.56 mm standard NATO rounds. There is also the option to increase the order to £400 million. This is all in addition to the £2.4 billion 15-year order under which BAE supplies the MoD at the moment. The order means that BAE will be increasing its employees by 200 and building a new 155mm shell machining line in Washington, Tyne and Wear. The shells are filled with explosives at a new explosive filling facility at Glascoed, South Wales. The 30mm order will see lines at Washington and Glascoed restarted. I understand BAE have the capacity to make 1,000,000 x 5.56mm rounds a day which is a hell of a lot.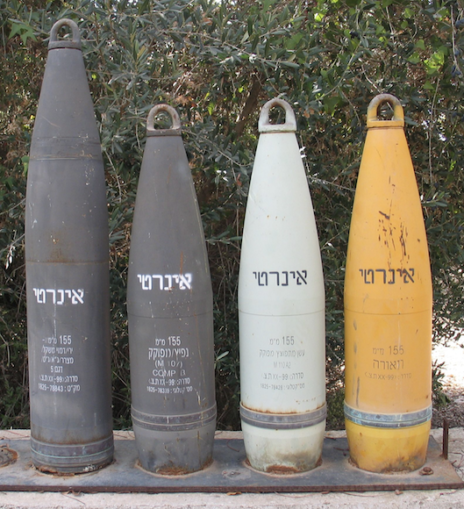 An interesting exclusive shore excursion for those on P&O cruises stopping at Lisbon. They are offering an exclusive "Flavours of Lisbon" excursion on two of their ships stopping in the Portuguese capital, as an experiment. The trips will visit several of the top bars, restaurants and food markets with lots of food tasting. The excursion will be for adults only and will cost £105 per person. I would expect a lot of posh cat food for that!
Interesting report on car sales in the United States. It seems that the number of unsold electric vehicles has ballooned by 350% from this time last year. This seems to be mainly down to manufacturers, like Tesla, increasing their output much faster than their sales. There are now 94 days EV sales in the pipeline, while there are only 52 days of internal combustion engine cars available. This is a big problem for dealers as these unsold vehicles are sitting on their forecourts growing old and waiting to become replaced by new 2024 models in what the report calls the fall. In the past this has led to big cuts in prices for the old stock, last year GM cut the price on its Chevy Bolts by about $6,000 amid reports that dealers had about 50 days of inventory of those vehicles. No wonder only 31% of US dealers see EVs as the future.
I had a little chuckle when I read that the deal for Arsenal to buy Declan Rice from West Ham has hit a problem. The MSM has been updating us on the deal every other day as the offers slowly made their way to a number acceptable to both sides. Then when the amount was agreed, the discussions changed to the payment terms, then the player's terms and wages and finally a medical. So, what is the problem now and is it as serious as the MSM seem to imply? Well, the answer is no, it appears Rice has simply gone on a long-booked family holiday to Portugal and the deal will be tied up when he returns later this week.
You probably know that guide dogs for blind people retire when they get old so that they can happily live their final years in peace. I have just heard the story of Barney the Labrador who has faithfully guided his master for many years and has just retired. Barney's 'person' regularly flew on BA between Glasgow and London, so Barney did as well, in fact he has travelled over 10,000 miles between the two cities and has become much loved by the cabin crews on the route. On his final flight the cabin manager announced that this was Barney's final flight and spontaneous applause broke out. Interestingly Barney was completely unaware of what was going on and slept through the whole thing.
Vietnam has just banned the new Barbie movie. Why, I hear you ask? Well, it seems that a map is shown in the film that shows a dashed line that represents the area the Chinese claim in the South China Sea. This 'sea grab' is objected to by many of the surrounding nations like Japan, Malaysia, the Philippines, and in particular Vietnam. Now I hear Vietnam has banned Netflix from showing the 39-part Chinese drama 'Flight to You' in the country because nine episodes show the controversial map. An International Court has ruled that the Chinese annexation of this part of the South China Sea is illegal, but the Chinese have ignored the ruling.
Thursday
Well, it's another dull morning here in Westminster and it's supposed to be going to rain for most of the late morning and afternoon here in Westminster. I hope all those people standing outside Broadcasting House waiting for the latest announcements on the Huw Edwards story have remembered to take a big golfing umbrella with them. It must be a bit crowded on the pavement there.
I hear that in America a customer who bought a brand-new Rivian electric pickup truck was less than delighted with the quality of his new vehicle. Apparently, the bodywork had dents and poor paintwork, the doors weren't installed properly, and several screws were missing. He returned to the dealer who accepted the problems and offered the customer the choice of a repair or a replacement. The customer chose a replacement and selected exactly the same model and extras. When he got an email to say the new truck was ready at the dealer, he was told that to collect it would cost another $10,000. Between picking the replacement and it being delivered Rivian put the price up and he was being charged the new price. I am not sure how legal this is as it was supposed to be a free replacement for something he had already paid for.
Yesterday Carnival Cruises announced that eleven of their fleet have now been equipped with Starlink Maritime and are now capable of offering reliable higher speed internet on board. They are currently extending this offering to the rest of the fleet and its subsidiary company AIDA Cruises. They indicated that the test of Starlink Maritime had proved so successful that the company intended to install receivers on all its subsidiaries, so that includes P&O Cruises, Cunard, Princess Cruises and P&O Australia. You might think that this new technology would mean an increase in internet charges on board, but the reverse appears to be true. A high satellite like as now used on say Cunard costs a monthly fee of $150,000. However, Starlink Maritime costs $10,000 to install and then $5,000 a month for a faster more reliable service. I wonder if passengers will see a cost reduction or will the cruise lines be making a lot more profit.
Elon Muck is currently advertising for people to staff a U.K. energy company. The adverts say that his Tesla company has applied to Ofgem for a license to supply electricity to U.K. households. The idea is that to qualify for an account you will have to have at least one Tesla Powerwall battery installed. These batteries can be charged up overnight when electricity is cheap and then repurchased during the day when power is more expensive. The Powerwall costs something over £10,000 to buy and install and numbers I have seen say you could make a small profit from selling the electricity back to the grid but it's going to take a long time to get that £10,000 back.
If you order a cheeseburger in a Thailand McDonald's you could be in for a surprise. Instead of a meat pattie with a slice of American cheese that you would get in most countries, they are selling a meatless offering of twenty slices of American cheese in a bun. I understand that cheese on meals is very popular in Thailand, and this is said to be an extension of that. Mind you I don't think a meal without meat should be called a meal, it is only a snack.
Despite still being under construction the Royal Navy have already posted the first nine crew to the Type 31 frigate HMS Venturer. The captain is Commander Chris Cozens and the first crew are mostly very experienced officers with years of experience who by joining the ship at this stage of its production will allow these officers to know the ship and its equipment inside out.
Renault and Geely, the Chinese motor manufacturer, are to headquarters a new joint engine-making business in the U.K. The intention is to eventually have 17 engine factories, five R&D hubs and employ 19,000 workers. The aim is to have at least one of the engine factories in the U.K. and to move its manufacturing of the FX London taxi to this country. The aim is to design and produce ultra-low-emissions ICE [internal combustion engine] technologies for use in hybrid cars from the companies they supply such as Volvo, Nissan, and Mitsubishi.
Friday
Hi everyone, it's not very nice out there, dull and overcast with rain coming. Also, it is a lot cooler and breezy today. No windowsill for me today. So, the Bozzie mobile phone saga continues, now the story is he doesn't remember its passcode. The joke is he used one of his children's birth dates, but he has so many he can't remember which. As he wasn't using the phone anymore, I am not really surprised, unless you use the same pin on new phones, can you remember what your pin was on your last phone?
With the announcement of the BBC nonce, Labour seems to have decided that story has run its distance for them for the moment and instructed its MPs and useful idiots to switch to attacking Bozzie for not releasing his second phone to the Covid enquiry. It seems that his old phone, the one that had its number compromised, was handed over to the security services who told him to stop using it. But this matter means nothing to Labour when they think they have an attack line on the government. The instructions go out and the useful idiots phone up the phone-in and the Labour MPs pop up on TV all spouting the same lines that have been fed to them by the party.
The BBC says that Thales has been given an order worth £169 million to make the 'periscopes' for the new Dreadnought nuclear submarines. I had to laugh at the BBC taking about periscopes, it gives the reader the impression of the WW2 U-boat skipper with his eyes glued to the old-fashioned optical system. The system installed in modern navy boats is an optronic mast and is fitted with four very high-resolution sensors and an optional laser rangefinder and this does away with the need for a telescopic tube through the boat.
Russian Major General Ivan Popov, who was the commander of the 58th Army in Ukraine, says he has been sacked for telling his bosses what the true position of his troops was. He claims that he said he raised questions about high casualty rates and lack of artillery support. The general also said he highlighted to his superiors, the lack of proper counter-battery systems to help repel Ukrainian artillery attacks, as well as a lack of military intelligence. On Telegram he said he had been branded a traitor by the Kremlin for telling the truth. Obviously, I don't know if what he says is true, but it is very interesting.
Back in the 1950s and '60s I have read that to run a pub or club in London's Soho you had to pay off one of the gangs who ran the protection rackets. A recent court case seems to have proved that to survive you still have to bribe someone, but the gangs seem to have been cleaned up. In modern times it looks like the person demanding a bribe was the ex-police sergeant running the Westminster Council licensing authority. If you didn't pay ex-Sgt. Frank Partridge, you didn't get a license. In a court case he was said to earn £38,000 but live the lifestyle of someone earning at least ten times that. A jury has just found him guilty of accepting bribes including a £7,000 family holiday in Morocco, house renovations, and tickets to exclusive events between 2013 and 2015. Partridge is due to be sentenced on 17th July.
In Kentucky, a farmer has uncovered a stash of 700 rare gold Dollar coins in his corn field. The find of coins are dated between 1840 and 1863, and include $1 gold Indians, $10 Gold Liberties and $20 Gold Liberties, according to GovMint, noting that the lattermost — a $20 Gold Liberty from 1863 — could be worth millions. GovMint is an authorised coin dealer who has certified the find. The most expensive coins are said to be super rare 1863 Gold Liberty Double Eagles. I wonder what the treasure trove laws are in America?
I hear that Northern Trains has had lots of complaints about the way the names of many of the 467 stations it serves are pronounced on board services and are to re-record many announcements. I hear amongst those to be changed are:-
Aspatria, Cumbria: From A-Spa-Tria to Ass-Spat-Ria
Burneside, Cumbria: From Burn-Side to Burn-E-Side
Ilkeston, Derbyshire: From Ill-Kes-Ston to Ilks-tonne
Mossley Hill, Merseyside: From Mozzley-ill to Mose-ley Hill
Slaithwaite, West Yorkshire: From Slaith-Wait to Slou-Wit.
Now that's going to confuse a lot of visitors to the towns, I wonder how many will get off at the wrong station?
Saturday
Morning all, it was a bit better weather when it ventured out this morning, but I hear it is not going to last, it's supposed to be thunderstorms later. I read today is National Gummy Worm Day. Until today I have never heard of gummy worms, I can only guess they are like gummy bears. They are not something I like, Wilf gave me one once and it stuck in my teeth, so I doubt I would like worms either.
Do you remember me telling you about the Ruby Princess that crashed into a pier in San Francisco? It seems it has finally sailed on its trip to Alaska only three days late, changing the ten-day cruise into a seven-day trip. Apparently, passengers were given the option of staying with the cruise and getting a 75% refund of their fare, or disembarking and getting a 100% refund, all your expenses being paid and a voucher for 50% of your fare against a future Princess cruise. I'd have to think about what I'd do.
Just as expected the word has leaked out that the true purpose of all those ULEZ cameras in London is not to enforce a clean air zone but to allow Sad Dick to introduce a pay-per-mile scheme for road vehicles in London. It's exactly what some people have been saying, it's all about raising more money for his coffers. He doesn't really care if you have a ULEZ-complying vehicle or not, the car-hating mayor only sees a new source of income for his spendthrift schemes.
The Indian Government has given their air force permission to order 26 Dassault Rafael M fighters to replace the MiG-29K that it currently flies from its two aircraft carriers. The MiG are a 40-year-old design and not a match for modern aircraft operated by its two biggest foes Pakistan and China. The Rafael is a modern fighter and still in production for several countries. The M, marine version, was designed for the French Navy and is beefed up for carrying operations and is equipped for CATOBAR launch and recovery. It is also the only foreign-made jet cleared for launch and recovery on US aircraft carriers.
I told you all about the problems that SouthWestern Railways has with its new Arterio Trains. But I understand it is not just SWR that is having problems with the Arterio, which is what they have called the British Rail Class 701 Aventra. It is the same model that is used on the Elizabeth Line and the trains on that line were delivered from the makers, Alstom, with a multitude of software problems which have taken numerous software upgrades to get to work well. In fact, I heard that the latest software upgrade was only two weeks ago. The type is also used by Transport for London on the London Overground and of the last batch of trains delivered two have still not been introduced to service as they are not good enough yet. The Arterio problem has knock-on effects, because they are not yet in service SWR are hanging on to Class 707 trains which were supposed to have trickled down to SouthEastern Railway where they are called City Beams. However, because they have not yet been released to SouthEastern, London commuters are stuck with old trains that are due to be scrapped.
I learn that LNER, the main train operator on London's East Coast Mainline, have carried out a test to see if during periods of disruption at London Kings Cross it would be possible to divert trains into London Liverpool Street. In the middle of the night, it diverted one of its Azuma trains off the East Coast Mainline at Finsbury Park and ran it into Liverpool Street. The Azuma train was chosen because it is bimodal, meaning it can draw electric power from the East Coast's overhead lines and use internal diesel power on the unelectrified lines around North London to Liverpool Street. The train got there and got back to Finsbury Park, so I guess it was a success, now we need to know if the diversion is practical.
On the 1st of August the duty payable on alcohol goes up. I hear that the latest company to change things is Carlsberg who are reducing the alcohol content of their Danish Pilsner to 3.4%. This puts the Pilsner under the 3.5% limit for the new top brand and means it will not have to put the cost of the beer up to pay the tax. But interestingly dropping the alcohol to 3.4% puts the Pilsner into a lower alcohol band than it is currently in. But I bet you Carlsberg keep its price the same.
That's it for another week. Once again, the weather means the windowsill is out, and as I have told you before, I don't much like tennis, so I think it is a snooze on one of the reception waiting room chairs this afternoon. I'll be back with you all again next week, everything being OK.

© WorthingGooner 2023