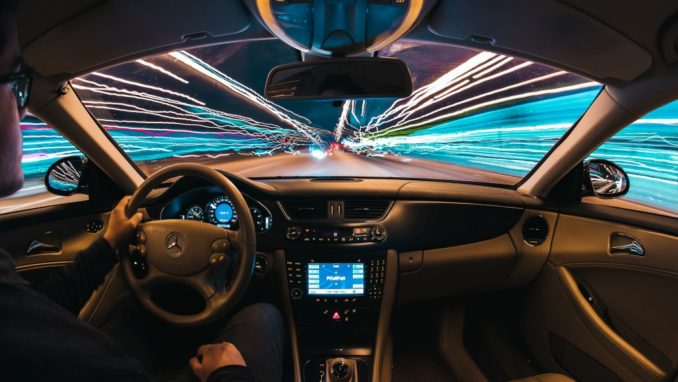 This time, Why do things go wrong on Fridays
Brief recap, I spent two and a half years trade plating round England with the occasional foray into Scotland and Wales.
On Fridays the office shuts down at 18.00, there is supposed to be 24 hour phone support, but on Fridays they all go to the pub then a meal leaving anyone still out driving on their own. One of the managers or planners has the "night phone" but they are very disinclined to answer it. Their argument is that they have phoned all the drivers still out to make sure they don't have any issues and that they are all heading back to base. The idea is that everyone should be back in the yard by 20.00 on a Friday.
The reality is that they don't always phone and they don't care what time you get back.
I was looking forward to the next day when I saw the jobs come through on Thursday night for the next day. On paper it looked a straightforward run up to Scotland, drop a driver off and de-hire the car in Edinburgh. The last leg was from Berwick on Tweed back to the yard, a longish day but hopefully with no problems.
The first part was easy, pick up a hire car that had been left in the yard and take a driver up to the ferry terminal at Cairnryan. Drop him off and then de-hire the car at the Thrifty car hire depot in Edinburgh. It's a good five to six hour run, but when I saw the hire car, my heart sank, a Fiat 500, it was going to be nearer the six hours than five. The driver I was taking up to Cairnryan was Josh, a big lad around thirty years old. He was a self employed driver who had started with the agency and gone through the "temp to perm" program and was now trying to move up the pecking order of the self employed to get better longer runs that paid more. This was a good one for him as the coach he was picking up was going to Sheffield and he was taking another one from the same place down to London.
I had worked with Josh before and wondered about his driving skills in a car so the thought of him driving a coach scared me. Departure time was 04.00 and he was there ready for me when I arrived in the yard. I got the keys for the Fiat and my plates, stowed my backpack on the rear seat and we were off. He offered to drive part of the way, I gracefully declined his offer.
On the way we were chatting and I asked him why he was plating when he had a PCV licence. "Surely", I said, "you could be making more money with a regular job, the bus companies are always looking for drivers". "I'm happy doing this for the time being. I used to be on the buses but I don't do that now". I thought that it's pretty obvious you don't do that now as your sitting next to me on the way to Scotland. I said no more and we carried on with the radio playing that forgettable night music that's on before 06.00 when they then think everyone wakes up. A little time passed before Josh spoke again, "I have mental health issues, I don't like being with a lot of people". I said nothing, not sure where the conversation was going or how to reply. "I got sacked from the buses". I asked why, not knowing if this was the right thing to do. "I used to get depressed if I had an arsey passenger and I would take money out of the bus fares to buy something to cheer me up, not a lot of money, a Mars bar, bottle of pop or some fags. I always tried to make up the money by not giving out tickets when people paid but I got caught and sacked". I asked if he was glad he was no longer working there. I'm no psychologist and hoped that anything I said was the right thing. "Yes, I'm much happier working on my own and when I have to be with a group here I feel OK. No one picks on me".
There is always banter in the yard and anywhere there are a group of drivers, however it is never vindictive or nasty. I think this is because, although we all work together, no one really knows personal details about anyone else unless they decide to say. If you want to be private no one pries into your personal life.
We carried on until we got to Tebay services on the M6 where I pulled in for a break and to fill up the Fiat. He never mentioned working on the buses again. Back on the motorway then onto the M74 before turning off on to smaller "A" roads. We chatted about anything and everything. The roads were becoming more congested as we drove through Dumfries and eventually arrived at Cairnryan at 09.45.
Cairnryan docks were built as a replacement for Stranraer to take the larger roll on-roll off ferries from Ireland, it looked a soulless place. The office had checked the day before that the coach Josh was picking up had been off loaded from the ferry and was awaiting collection. They also confirmed which office to head to. We drove round until we found the right place and Josh got his stuff out the back. "Thanks" he said, "I enjoyed the trip". With that, he was gone and I was on my way to Edinburgh. My ETA for Edinburgh was 12.30 and it was a good journey across country. The Thrifty car hire depot I was heading for was in the centre near Haymarket. This had been planned by the office as I needed to leave from Edinburgh Waverley to get to Berwick upon Tweed. The trains ran around every thirty minutes and the journey time was about forty minutes. Once at Berwick I had a ten mile taxi ride to the collection. It was a van going to auction was all the information I had. I had worked out roughly that I would collect between 14.30 and 15.00, and could be back around 19.30.
I rang the customer as I neared Edinburgh to say that I should be with him at 14.30 to collect the van. "You'll have a long wait then as I won't be there before four o'clock as I'm on a job in the van". My heart sank, well made plans just disintegrating. I rang the office to make them aware of the call I had just had. "Oh well, you'll be a bit late tonight then" was the reply.
Finding the Thrifty depot was not easy, the sat nav took me to the address but there was no sign of a car hire place anywhere. It was all tenements on both sides of the roads with shops at ground level. I drove up and down the road a couple of times and decided that I needed to phone them for directions. I was in the right place but I had missed an archway between two of the shops that led to the back of a block of tenements. It looked like it may have been the way in a coach and horses would have used years ago. As I drove through I saw a sign high up on the wall with an arrow and "THRIFTY" on it. The archway opened up to a car park with about 50 spaces and and two portacabins one on top of the other which were the Thrifty offices. Once the car was checked in I had plenty of time to wander through Edinburgh to get to the station for 14.30. I have been to Edinburgh many times and decided that a walk through Princess Street Gardens would be a good use of the time. I had my food with me and after a good look round I bought a coffee and sat on a bench eating my lunch and enjoying the warm sunshine. The train left on time and I was in Berwick at 15.15. While I was on the train, the office rang but the train was too busy to have a proper conversation so I said I would call them back as soon as I was off. I got out off the station and saw the line of taxis but thought I better call in before getting one. Big mistake, all the taxis soon disappeared with passengers who had left the same train. I rang in and was told that they had just found out that the van I was collecting was a repossession from a finance company. Normally there would be two drivers who would do a repossession and there would be another vehicle in case there were any issues and the collecting driver was left stranded. The company policy was, that if there was any aggro or if the driver felt threatened in any way we were to walk away and not try to collect the vehicle. Hence the reason two drivers would go. So, my predicament was that I have to get a taxi ten miles into the countryside outside Berwick, wait for a driver and then to take his van from him. There was no other driver anywhere nearby. My option was to crack on or to walk back into the station, I had quickly thought, Berwick to Peterborough, Peterborough to Leicester and then a bus back to the yard. I decided I had nothing to lose by at least going and seeing if I can collect the van, I could always get back to the station and then onto a train if it didn't work out.
I'm no hero, they certainly didn't pay me enough to even consider being in any risky situation, if the guy says I'm not having the van, that's good enough for me.
Back to the taxi rank and there is no one waiting and there are no cabs. Eventually one appears and I give him the address. Off we set on a route that meandered through the countryside before arriving at a row of cottages. There are what looks like four cottages then a gap and another four. I pay the driver and ask him for a card so that if needed I can call him to pick me back up again.
The cottages all have names and I quickly locate the one I want which is at the end of one of the blocks of four. Knock on the door and wait, no answer, go round the back to see if there is anyone out in the garden, no, one there. The van is nowhere around so I call up to ask how long he will be. It's now 16.15, "I'll be there soon" was his curt reply. I sat on the wall at the front of his cottage waiting, it was a very sleepy place with very few vehicles passing. Each time a van came towards me I hoped it would be the one. Eventually the van arrived thirty minutes later and pulled off the road and parked at the side of the cottage next to an outbuilding. "Here we go" I thought. I had decided to treat it as any normal collection and say nothing about what I had been told by the office. If asked, I would plead ignorance.
I said hello in my normal friendly manner but didn't get any reply. "I've got to unload my gear before you can take it", he said. "More delays" I thought, but at least I will be going back with the van. "Do you mind if I start doing my checks while you unload". "Do what you like" was the none to happy reply as he disappeared into the cottage. I started in the cab and it was not difficult to see that this was a builders van. It was filthy and had the smell that every builders van has, a damp cement sort of smell. It was only just over two years old but looked like it had been on the go for ten. The side panels of the van had dents and dings that had been caused by what ever had been in the back not being secured and moving about. I opened the back doors and the van was full of builders equipment and supplies. There was a cement mixer, shovels, picks, bags of cement and bags of plaster. Bricks and breeze blocks were piled on either side. Trestles, steps, hand tools and power tools. This was going to take ages to clear. He came out and started to unload the van into the outhouse. I offered to lend a hand and he grudgingly said yes. Once the cement mixer was out I started on the lightweight stuff and put them just inside his gateway. He carried in the heavy stuff. When I came across a brush I kept it to one side for a sweep out when everything was out. I also found an empty box into which I put all his paperwork and invoices I found in the cab. It took until 18.00 to clear everything out and it was just left to me to ask him for the spare key and the V5 document. He went off to look and came back saying he couldn't find them. "Can you double check please" I asked, "My instructions are to make sure I have them before I leave". Off he went and came back a little while later with the V5 and the spare key. "Just need you to sign to say that I have picked up the van please", He replied telling me to "f*ck off", I thought, I'll put that down as "refused to sign". I said nothing, got in the van and drove off. Not a pleasant part of the job and an experience I don't want to have too often.
It was by now 18.30, the office staff had gone and no one had bothered to check to see if I was OK. The sat nav said four and a half hours back to the yard, I did it in four. 22.30 finish on a Friday night from a 04.00 start. Eighteen and a half hours out although for almost six of them I wasn't driving. I wasn't the last one back that evening, when I looked around the yard I could see a couple of cars that belonged to drivers who had still not returned.
On another Friday, I had been getting further behind my schedule as the day went on. My second job of the day was to drop off at garage in Leeds and then make my way to Bridlington to pick up a car to go back to the yard for onward delivery on Monday. My original ETA to collect the last car was between 18.00 and 19.00. I had already sent a text to the customer apologising for the late collection time. He had replied that the time was OK. I had only just made it to the garage to drop of at 17.30 so there was no way I was going to be in Bridlington before 20.00. I rang the customer to apologise for the delay in collection and said that the train gets in at a few minutes after 20.00 and I will get a cab out to his address. He's OK with that and I'm on the train just before 18.00. A change at Hull and then on to Bridlington. Out the station and there are no taxis. I walk down from the station, to the main road and manage to hail a passing taxi. I give him the address, he says it's not too far away and sets off. Chatting away, I tell him what I am doing and he says as many others have done that he couldn't do the job.
We arrive at the address and oddly the car is not outside. I pay the fair and ask the taxi driver to wait just a couple of minutes in case there is a problem. I knock on the door and when answered and ask if he is Mr Smith, to which he replies "no". I check the address with him and he confirms the address. I explain that I am here to collect a car from Mr Smith at this address. "We bought the house from him two years ago". I apologise for disturbing him and head back to the taxi. I explain to the driver what's happened and quickly make another call to Mr Smith. I tell him I am at his old address and hoped that he still lived in Bridlington. He gave me his current address which I relayed to the taxi driver and off we went again. I thanked the driver for waiting, it was only a few minutes away and this time the car was out on the street. I said to the driver that he didn't need to wait this time and I asked him how much I owed him. "nothing" he said, "It was on the route back into town". " Are you sure, I don't mind paying". He shook his head and I dug out my wallet and gave him a fiver and thanked him once again. At the correct address now the customer thought is was funny that I had gone to the old address. By this time I didn't have much of a sense of humour left and said that if his company had informed the lease company of his change of address then I would have been here earlier. It's a two hour drive back and another Friday night with a really late finish.
A drivers worst scenario are "failed to collects" (FTC), that's where a driver gets to an address and for whatever reason the vehicle is not available. The occurrence has been greatly reduced by contacting the customer prior to arrival but on the odd occasion it still does happen.
It's a Friday afternoon in late August and I have just dropped off a Ford Ranger in Seaford and have to get to Littlehampton for my collection which is going to the auction site near the yard. I have sent a text and tried to call the customer with an ETA of my arrival time but there had been no reply. The vehicle I am collecting is a Motability car which I assumed had come to the end of its lease contract or one that the driver was giving up. They go straight to auction, I have collected these cars many times before and they are usually an easy job. I rang the office to make them aware of the situation but they said to carry on. Two changes of train and at 17.00 I am outside the house to make the collection. The car is there but I can't get anyone to answer the door. I go round the back and try there. Still no one answering. I check all the places on the car where keys are usually hidden, nothing. I knocked on the house joined on and the lady who answers tells me that he has been taken into hospital. "When was this" I asked, "Last week sometime" she responded. I thanked her and got back on the phone to the office to make them aware that there will be a FTC. It's Friday at 17.15 and I'm on the south coast with no way back. "Give us ten minutes" was the dreaded reply. I had heard that reply many times, it meant, we don't have a clue what to do but will will fob you off until we think of something. It won't be ten minutes, usually you have to ring back to push them to work something out. I gave them until 17.30 and called back, "we're working on something, there is a driver who will be in Dorking at 19.00. Can you make your way to Gatwick Airport and he will pick you up from there. We just need to phone him to check his timings then we will call you back."  That meant they had to phone him to tell him to go to the airport to meet me. If it's a self employed driver, he's not going to be happy. Fortunately the train station was only about 250 yards from where I was and I headed back along the route I had walked earlier. I would be in Gatwick at 19.20. My phone rings while I'm on the train, It's the other driver, Barry is self employed and not happy that he has to make a detour to pick me up. "where are you gonna be" he demands. I tell him my arrival time and that I will let him know exact location when I arrive. He says he will be there at 19.30. Looking at Google maps, the train arrives at the south terminal and there is a MacDonalds nearby. An ideal location for a pickup. I text him back with the details, "MacDonalds, Ring Road North RH6 0NN do you want anything to eat". He wants a Big Mac, Fries and a coffee. Once I find my way there I grab some food for myself and his order. Hopefully some free food might mellow his mood. I wait back at the side of the road for him, I forgot to ask him what car he will be in to look out for him so I am reduced to standing at the side of the road with my high viz on so that he will recognise me. Twenty five to eight and he arrives I ask him if he wants me to drive. "Not yet". I jump in, pass him his food and we are off. He is eating, driving and talking all at the same time. He tells me how sh*t his day has been and it's now made worse by having to pick me up. He had missed a connection on a transfer between jobs earlier and had to wait an hour for the next one. Then he had to pick up another driver to drop off in Dorking instead of heading straight back. Which was why he was in Dorking. "I should have been back home by now, instead I'm at f*cking Gatwick Airport, anyway thanks for the food". Thankfully by the time we were on the M25 the traffic had eased and it was a smooth run round to the M1. We stopped at Toddington services for fuel and I drove the rest of the way. Another eventful day and yet another late finish on a Friday.
Next Time, The only time I felt unsafe and down to the South West.

© 10210ken 2023