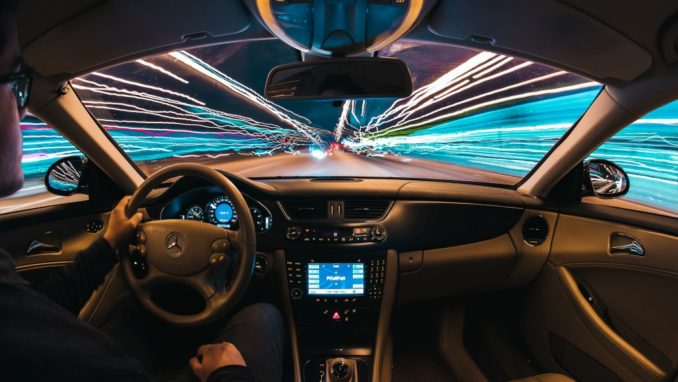 This time, We go digital and getting between jobs
Brief recap, I spent two and a half years trade plating round England with the occasional foray into Scotland and Wales.
This time, another snooty BMW dealership and more adventures in the minibus.
Today's run looks like a fairly easy day, 07.45 start. Drop off two drivers on route to a drop off in Burton upon Trent, pick up a car from Tamworth going to Catterick and after that a van from Darlington to be delivered into Lincoln.
All straightforward until I looked at the timings the night before. There is only one bus direct from Catterick to Darlington which leaves at 13.52. There is an earlier bus that goes via Richmond, however that departs at 13.15. Both arrive in Darlington at about the same time. My deadline is now 13.30 at the drop of in Catterick. I assumed that Catterick would be a large place with plenty of public transport links as I thought there is a large army base there. Catterick Garrison is a different place to Catterick, a sleepy, mainly one street village.
Timing was going to be critical with hopefully no hiccups along the way. I arrived in the yard a bit earlier to make sure that I would able to get away on time. I was sitting waiting for the two drivers I was dropping off to come through the gates. Kev arrived right on time, Tahir came wandering in at 07.55. I wound down the window and told him to get a move on. Eventually at 08.00 we were off. The two drivers were to be dropped off in Swadlincote near Burton and I said to them that I wouldn't be able to wait to see if the got their vehicles, but as they were only about 10 miles from the office there will be plenty other drivers in the area. Drivers dropped off and into Burton to deliver the car. The dealership opened at 08.30 and I was straight in and found the person who checks in all the deliveries. The car I was dropping off was one that had come off lease and had to be checked for any damage that would be charged back to the customer. All this took time and me explaining to him that I needed to be gone made no difference. "These things take time" was his reply. Signed off at just before 09.00 I had less than ten minutes to get to the bus stop. I had been here quite a few times before and knew where to go so walked as quickly as I could towards the bus stop. It's only a five minute ride to the train station and if I had missed the bus I could have walked it as the train didn't depart until 09.54. I grabbed a coffee when I got off the bus, walked to the station, got my ticket and then sat down to wait. The train was on time and arrived in Tamworth at 10.05. A ten minute walk to the next bus stop, five minutes on the bus and then a quarter mile walk to the BMW dealership.
In I walked and headed for the reception desk. Another empty showroom just like the last one in Leicester. The girl behind the desk could have been the same person, with the same look that says, "you're not here to buy a car, what are you doing in my showroom". I was ready and not willing to take any nonsense about standing out of the way where no one can see you as happened in their Leicester dealership. However nothing prepared me for what was to come. "Can I help you" she asked. "I'm here to pick up a car" I replied. She looked me up and down and said "are you a trade driver?". "Yes" I replied, it was fairly obvious from my uniform and the fact that a pair of trade plates were sticking out my backpack. "Then wait outside at the far end of the building. Someone will come and see you". "I beg your pardon" I said. She then repeated what she had said this time adding "Trade drivers are not allowed in the showroom. You go back out the door you came in and walk along to the end of the building and wait there". Talk about being treated like sh*t. I vowed there and then that if I ever had enough money to buy a brand new car. BMW wouldn't get a penny of my money. I did as ordered and walked to the end of the building and there was another trade plater from a different company standing waiting. "F*cking bitch sent you here as well" he asked. "It's always the same" Then he imitated her saying to wait at the end of the building. He said that everyone else there was OK, it was just her. The used car manager appeared from a side door with a bunch of keys and handed them to the other driver. They obviously knew each other and passed a few minutes chatting before he turned to me. The other driver shouted goodbye and he was off to find his car. The used car manager asked what car I had come for. I gave him the reg. number and the model. He disappeared back through the door he had come out of.
I had arrived just after ten thirty and it was now fast approaching 11.00. The door opened and I was asked for the reg. number again. The door shut again and it was another ten minutes before it opened again. I didn't see any key in his hand, he said that they had found the car at the back of the compound and it would take ten minutes to get it out and bring it round. The driver, he said would sign the paperwork. Although we were now digital it was difficult to find a word for signing a screen so it was still called "the paperwork".
The car came round the corner from the back of the building and I did one of the quickest and cursory inspections I had ever done. Signed off, sat nav set up. It was now 11.15 when I drove out. The sat nav was telling me the ETA was 13.35 without any hold-ups and without stopping for fuel which I needed. I put in as much fuel as was allocated for the job and started off. There was going to be a bit of law-breaking on the journey if I was going to make the drop off in time.
Once out of Tamworth and on to the M42 it was mostly dual carriageway and motorway all the way. I had the sat nav to warn me of any speed cameras and as long as there was something faster than me in front, I figured that any unmarked traffic cars would get them before me. I tried to keep to a steady 80mph and there were plenty passing me. There were a couple of bits on the A1M where it was slowed to around fifty but they soon cleared and I made good time arriving at 13.30. During the journey up, the office had called to ask if I was going to make the Darlington collection. I said that I hoped so as there was only one bus out of Catterick that day. The drop off went smoothly with the customer and I was across the road waiting by the bust stop by 13.40.
I was sat on a bench by the bus stop, there was no one else around. I had checked the timetable on the board to make sure I was at the right stop. About five minutes later I looked up when I heard a bus coming only to see a bus on the other side of the road with "Darlington" on its destination board, It was slowing down to stop about a hundred yards further down the road. I grabbed my backpack and legged it after the bus and almost caught up before it started to move off. I banged on the side of the bus as hard as I could and the bus stopped. I got up to the door and asked if this is the bus for Darlington. He nodded and I climbed on out of breath and hardly able to speak. He waited for me to catch my breath. I said I'd been waiting on the other side of the road. "That's all right" he said in a Yorkshire accent. "I go down to the bottom of the village, turn and come back up t'other side". "You can pay now your on, no charge for the extra distance" he laughed. I paid and then slumped down into a seat trying to get my breath back. Sure enough, he drove down to the bottom of the village where there was a turning circle and came back up the other side of the road. The bus was only about half the size of a normal bus and had no more than five people on it at any one time. After Scotch Corner there was only myself and one other passenger all the way into Darlington. Google maps is good in that it will tell you where the bus stop is located that I needed for the local bus out to the collection point. Fifteen minutes on the bus and then another fifteen walking brought me to the collection point. All I had was a registration number, usually there is a make, model and colour listed on the job sheet, but in this case it just said "UNKNOWN". The building looked like any warehouse on any industrial estate apart from a row of white chassis cabs all down one side, protected by a high fence with barb wire running along the top. Into reception which was manned by a mechanic in overalls who was much friendlier than the receptionist at the BMW collection earlier. I said I'd come for a collection and gave him the reg. number. "Nope" he said, "nothing here has a registration number. Who's it for and I'll see if I can find it that way". I gave him the delivery address. He checked on screen and then in a book and finally said, "Aah, It's a Maxus panel van". Pointing at a coffee machine he said "best grab yourself a coffee while you wait". With that, he went off to find it.
I was sitting drinking the coffee when I heard the roller shutter door going up, I could see through the window a white Luton type van being driven out onto the front. I went out and I could then see inside the building. There were chassis cabs of varying sizes all in the process of having body shells built on to them. Down one side was a row of completed vans with a gap where the one on the forecourt had been.
Maxus vans are derived from the old Leyland Daf vans. When Leyland Daf ceased trading the brand changed hands a few times before eventually being bought by SAIC Motor, the Chinese vehicle manufacturer. It still looked like an old Leyland Daf van, I'm not sure if they bought all the tooling, but it looked like it. Even the old LDV badge on the front had become MAXUS but still had the same shape as before. The inside was spartan and plasticy, it felt like it had been built to a price and it wasn't a very high price. I did the checks and had everything signed for. The fuel gauge hadn't moved when I switched on the ignition, never a good sign, I asked where the nearest petrol station was and it was only half a mile away. Trade plates on and sat nav set, I was on my way. By the time I had fuelled up it was after 16.00, there was no way I was going to get to Lincoln before the  17.30 deadline. I rang the office to let them know I was going to miss the delivery, they said they knew I wasn't going to make it and had already planned the job in for someone else in the morning. "Bring it back to the yard" was the instruction. Although there was no load and the van hadn't been fitted with a restrictor it struggled to get above 70mph unless it was going downhill. So I settled down to a steady law abiding drive back. Traffic was heavy and it took nearly three hours to get back.
The following week I was back driving the minibus as one of the drivers was on holiday. As usual, in the evening I was sent through the list for the next day. Instead of it having the usual job list for plating, it is a list of drivers, where to drop them off and pick them up . The morning and part of the afternoon was to be spent shuttling drivers round Wellingborough, Milton Keynes, Dunstable and then near to Bedford. There were eight drivers, all HGV, a mixture of self employed and agency. A 07.00 start and a drive to Wellingborough to drop everyone off. On the A14 there was a universal call for a stop at a garage to get coffee and whatever else they needed to keep themselves going.
The drivers are to be moving new unregistered trucks, artic cab units and truck chassis cabs to varying different depots of the same company for the morning and part of the afternoon. They then have different jobs to do in the afternoon.
The drivers have been given a specific order in which to pick up their vehicles to be as time efficient as possible. The first three drivers are going to Milton Keynes. Next it's two for Dunstable and the last three are truck chassis cabs that are going to truck body manufacturer in north London. They are off onto other jobs in London after that. I follow the first three out and head to Milton Keynes. The idea is that I can bring them back for a second lot of vehicles then get down to Dunstable to pick up the two drivers there. I then bring them back to Wellingborough for their second lot. Back to Milton Keynes to collect the drivers and head to Dunstable to collect the other two following the final drop off. It all goes to plan with the drivers not having to wait more than about twenty minutes between drop off and pick up.
The five drivers are to be taken to BCA Thurleigh for their next vehicles, after that they are going their separate ways. BCA Thurleigh is another old RAF station that has been turned into a huge vehicle storage compound with several companies based there. I said I would wait for the last driver to leave to make sure everyone is sorted. This took almost an hour and it is nearly 14.00 when I ring the office to see where they want me next. I have to pick up a driver from Coventry and one from Leicester and take them both over to Long Eaton near Nottingham to pick up two trucks. Job done and it's nearly 16.00. Before I arrived in Long Eaton the office had phoned and said to head to Peterborough to pick up two drivers then go to Boston to pick up another one then head back. The pick up in Peterborough was just outside in Yaxley, a smallish long drawn out village. I arrived at the collection point, a truck depot to find one of the drivers already waiting. The usual conversation, "been waiting long, where have you been today and has it gone well". The driver was Carlos a Spanish self employed HGV driver, I had been with him before and we had got on alright. I told Carlos what was happening, that we were waiting for another driver and then going to Boston before heading back. Lots of cursing and swearing from him and I said to ring the office if he wanted confirmation. He did call in and they told him if he wasn't happy to make his own way back. Thankfully his venom was aimed at them and not at me. I called the other driver who said he had just picked his truck and that he would be a good two hours to Yaxley. I relayed this to Carlos and there was more cursing and swearing. I rang the driver who I was to collect in Boston to find his ETA there. He said he was delivering a car to a private address and would be there within an hour. He gave me the address and I said to Carlos there was a change in the plan and that we were going to Boston now and we would pick up the other driver on the way back. This cheered him up slightly and off we set. He had sat in the front with me and proceeded to tell me his life story. He had come with his wife to the UK to give his daughter a better education and to get her to learn English as well as Spanish so that when they went back to Spain she could get a better job as she would be bilingual. She was only twelve and was due for conformation soon at the local Catholic church. He said they were devout Catholics and attended church every Sunday. It made him sound like a really good family man. Sometimes things can sound too good to be true and as I was to hear on the journey back from Boston it was too good to be true.
We picked up Dimitri just after he had handed over his job and Carlos then sat in the row behind me with Dimitri. I knew Dimitri vaguely having been in the minibus going to and from jobs before and remembered that he was a bit of a "jack the lad". He and Carlos were chatting and Dimitri started to tell him about his last Friday night out. He said the he and two of his friends had gone out in Leicester and ended up on Narborough Road where there are several sex shops and as I have now been informed brothels aplenty. He said that the three of them had gone to a brothel paid £90.00 each and could have their choice of women to do whatever they wanted, for as long as the wanted. Carlos asked him if there was any restrictions on what you could do. "No hurting" said Dimitri. Carlos then went on to say that in Loughborough, where he lived, there were only massage parlours, he said they were OK and you could get a good f*ck for £30.00. Anything else was extra. They then had a discussion about which they thought would be better a £90.00 job or a £30.00 job. Dimitri said that they could swap round on the three women that they had paid for, so that if he had all three of them it was the same as the £30.00 Carlos paid. The conversation then went on to paid sex services in general and I sat up in the front thinking about the chat we had had on the way up to Boston with Carlos proclaiming his undying love for his family and the Catholic faith. I wondered what the priest heard when he went to confession.
Once back in Yaxley we only had around a thirty minute wait for the third driver, Roger, to arrive. The conversation on the way back was more mundane with the three of them talking about jobs they had done, issues with the office, generally how bad everything is and how they were looking for new jobs. They might be looking for new jobs, but they never leave.
Next time, why do things go wrong on Fridays.

© 10210ken 2023