Monday
Good morning folks, I'm back! WG is back from his cruise and seems to have done little other than eat and laze around in the sun. Lots of things have occurred in No.10 while he has been away as Bozzie has resigned. Mind, it is going to be quite a while until he actually goes. The whole process of electing a new PM could take until the middle of September. I hear that under the rules Bozzie can't stand again. I wonder if any of the candidates are cat lovers or if I will be slung out? I must admit that I like some of them better than others and some of them have dogs!
I hear that this morning work began on a £450 million offshore wind turbine factory at what was the Teeside steelworks. The Korean company SeAH Wind will produce 150 steel wind turbines annually and employ 750 people producing wind turbines for the Dogger wind farm. The factory was originally going to be built at North Killingholme but SaAH had a change of mind and decided to set up a factory in Teeside instead.
I read that Airbus have so far had an excellent 2022 taking orders for 250 aircraft in the first half of the year. This is a vast improvement on the first half of last year when orders were badly affected by Covid and only 38 planes were ordered. I hear that in total Airbus now has a total of 7,046 aircraft. Boeing haven't yet released its June orders but took 105 orders in the first five months.
A few week ago I told you about the bonfire builders of Larne Craigyhill estate aiming to beat the world record for the height of a bonfire. Well I hear that they have succeeded and the new record breaks the old by 4 feet at just over 200 feet. The 12th is the big day. I wonder if it will be set alight then?
The Russian company that has taken over the McDonald's franchise has run into enormous problems. Last week people were complaining that they were being sold mouldy burgers. Now they have run out of potatoes for their chips. It seems that there was a poor potato harvest last year and there is a massive shortage of potatoes in-store. The company's news release says that it will be at least 3 months before the new crop is harvested and they can put chips back in the menu.
I read that Lockheed Martin have delivered at least one new laser weapon to the US Airforce. Apparently this test weapon is designed to be carried as a pod under a fighter plane and is one sixth the size of a high energy weapon delivered developed by the same company for the US Army. The weapon, known as LANCE, is designed to take out attacking missiles, but could be used against other targets. It is believed that the Army weapon was in the 60-kilowatt class but this new one is believed to be in the 100-kilowatt class. Interestingly LANCE is actually a collaberation where Lockheed is building the final weapon, Boeing is building the pod and Northrop Grumman are responsible for the electronics that control the laser beam.
I can't say I ever liked him very much and always thought he was too big for his boots, but now I hear that 92-year-old Bernie Eccleston has been charged with fraud by the Crown Prosecution Service. They say that the billionaire has hidden £400 million in overseas assets. According to Forbes Magazine, Eccleston is worth some £2.5 billion, I guess that will need to be revised.
Tuesday
Gosh, it is warm this morning, but I hear it's going to get warmer by the weekend, possibly the warmest on record for the U.K. Bozzie seems to have been reflecting on his resignation and has decided that he is better off out of it. With the new leader of the party being announced on September 5th, he will have served longer than Theresa May and James Callaghan by then and he is delighted to have beaten them.
The Russians like to boast that their tanks could roll into Prague any time they wanted. Well it seems that Russian military equipment has just gone on display near to Prague castle and includes a damaged T-90 tank, a Buk air defence system and a Msta howitzer. All of these have been captured by the Ukrainian military. They may have reached Prague but only on the back of a transporter.
I was reading speculation as to which of his homes Bozzie will move to when he and the Little Otter leave Downing Street. Will it be the flat in Clapham where they were living before moving into the No11 flat? Somehow I suspect that might be a bit small for a family of four. Could it be the 4 bedroom townhouse that they have purchased near to the flat in Clapham? Bozzie also has a 4 bedroom country cottage near to Chequers but that is currently let out so that may not be easy.
It looks like the Royal Navy is looking for a replacement for its Harpoon missile. The Harpoon was first used by the US Navy in 1977 but was modified to be air-launched by the B52 in 1983. Since then it has been upgraded several times and there are now numerous versions, anti-ship, submarine-launched, land attack and air launched. There are several missiles that could be replacements including Lockheed-Martin's LRASM, associated with the Mk41 VLS vertical launch system, Kongsberg/Raytheon's Naval Strike Missile, Saab's Gungnir RBS 15 Mk4, Israel Aerospace Industries' Sea Serpent, and MBDA's Exocet MM40 Block IIIc. I haven't yet heard if there is a front runner in the competition.
The Italian shipbuilding company Fincantieri seems to be on a bit of a roll having a 26 cruise ship outstanding order book. They has just taken a €1.2 billion order for a 'Ultra Luxury' cruise ship to be built at a subsidiary yard in Norway with delivery before the end of 2025. The purchaser hasn't been released but is said to be one of the huge international companies. So who could it be? There are not many luxury cruise lines, Cunard (who are part of Carnival), Celebrity and Regent Seven Seas are possible purchasers.
I hear that Renault are to launch a new electric Renault 4 which they claim is going to be cheap. I will believe that when I see it. At the moment, what car manufacturers say is cheap is not the same as customers think is cheap. The pictures I have seen look somewhat like the old Renault 4 which was originally designed to rival the Citroën 2CV. I would be very interested to learn just what Renault consider to be cheap.
I was interested to read that two of the contestants in the race to be race to become the next leader of the Conservative Party have pulled out today before the 6 o'clock deadline leaving 8 contestants. The two that pulled out today were Grunt Shatts and Savid Javid and some bloke called Raymond Crusty who didn't get enough backing to get on the ballot. I guess that both of them realised that they simply didn't have enough support to succeed. The BBC seems to be pushing Richy NicNak while I understand the bookie's favourite is Penny Mordaunt. By the time you read this I bet the numbers will have fallen a lot lower.
Wednesday
Morning all, it was pleasantly cool overnight and I managed to sleep quite well with all the windows of the flat open. Bozzie was delighted that the opposition motion of no confidence got thrown out. It was obviously a stunt as they were talking about getting rid of Bozzie which can't be the subject of a no confidence motion.
Good news on the economy this morning with a return to growth. It was not unexpected, with predictions that we were going to see the GDP grow at 0.1%, but it actually rose by 0.5%. It seems that just about all areas of the economy grew with holidays doing particularly well. I suppose that after 2 years of Covid restrictions people just want a break on a beach somewhere.
I know Elon Musk has run into several problems over his bid for Twatter but another of his problems seems to have slipped under the radar. On Monday, a ground test of a SpaceX booster ended badly when it burst into flames on its Texas launch pad. Earlier this year Musk said he fully expected SpaceX to launch its Starship into orbit later this year. With this latest problem I suspect that this target will be missed. The Starship rocket project seems to be a little problematic, 8 have now been destroyed on the launch pad and another 7 have had to be scrapped following faulty landings of "reusable" rockets.
I read that the U.K. has the slowest rate of installation of heat pumps from a list of 21 European countries. At the top of the list is Norway with 49.77 installations per 100,000 households whilst the U.K. is at the bottom with only 1.48 per 100,000 households. The Government says they want 600,000 homes to have installed heat pumps each year by 2028. Obviously, the current installation rate is miles away from what the Government wants and they need to increase the current rate by over 10 times. The U.K. public think that installing a heat pump is too expensive and the electricity it consumes is also too expensive, despite there being a £5,000 take-up grant. Some of the countries with the best take-up rates have cut the tax rate on electricity for heating to virtually zero, I wonder if that would help in the U.K.?
Boeing have been dropping hints that they may not proceed with the 737 Max10. Apparently there are a couple of problems, firstly this would be the biggest in the 737 Max family and consequently the landing gear needs to be redesigned to carry the additional weight. The other problem is that the Federal Aviation Authority rules are changing meaning that the cockpit electronics are no longer the same as previous versions of the 737. This basically means that pilots would need retraining on the Max10 making some of its contracts uneconomic. If Boeing do scrap the Max10, customers will only have one cause of action, that is to buy from Airbus.
I have already told you about the Russian Mcdonald's replacement serving mouldy burgers and running out of chips. Today I learn that they are banning customers from taking photos in their restaurants. They claim that it is to save other customers from being inadvertently photographed but I do somehow suspect that they don't want people to see the meagre fare being served.
Well, the results are in for the first round of the leadership vote. I am delighted to see the two going out are Zahawi and Hunt. I never liked Hunt, if he became PM I think I might have had to resign. If Zahawi had managed a win I would be worried about landing up in a cooking pot. I rather like Penny Mordaunt, she has nice hair and reminds me a bit of Maggie Thatcher who I understand was a real Conservative.
Thursday
The bit of breeze in London this morning is lovely. I think I will have a snooze under that big bush at the bottom of the garden this afternoon. Bozzie was telling the Little Otter how glad he was that the treacherous Hunt (I think he said Hunt) was out of the voting. I haven't yet heard who he is endorsing, I suspect that it would be the kiss of death to the someone if he did speak a name.
Very interesting snippets in the paper this morning that the BBC managed to ignore to report yesterday. When the latest growth figures came out yesterday I see the numbers for the two previous months were both revised upwards meaning that we only suffered one month of decline. But more interestingly our exports to the EU hit an all time high of £16.9 billion last month. So much for the Remainers claim that our exports to the EU would fall off a cliff. Isn't it strange how the BBC just chooses not to report things that do not support its left-wing Remoaner agenda.
I have just watched Liz Truss on the TV launching her campaign. God, she is boring. She might have said the right things but I don't know as I fell asleep. Her speech could have been written by a robot and certainly seemed to be voiced by one. She presented her speech in a monotone with no animation and I suspect she has done herself more harm than good this morning.
Today's exit goes to Suella Braverman. No real surprise there, it seemed inevitable that she would be eliminated. The only surprise to me is that Tom Tugging-his-Hat hasn't quit. He clearly isn't going to win. His vote actually went down today and he only survived the chop by the skin of his teeth. Why is he hanging on? Surely he will be next out.
I read that the BBC is to merge the BBC News Channel with BBC World News next year in an attempt to save money. The result will be a single News Channel with the loss of 70 jobs in the U.K. but the addition of 20 to 30 jobs in the US. The channel will broadcast from the U.K. during the day and from Washington DC and Singapore during the night. I could save them more money by cutting the studios and staff in Washington and Singapore. Why do they need the cost of running 3 studios? The are also talking about 'Visualising Radio Programmes'. Isn't this what Talk TV and GBNews already do? They are planning to broadcast Nicky Campbell's weekday morning phone-in on BBC2. TV on the cheap.
I have been reading about a disabled wheelchair user who is in the middle of a dispute with the parking management company who have been appointed to look after parking at the block of flats she live in. She has a parking space allocated with her flat but cannot use it because to one side is a column and the space on the other side is an ordinary space and she can't use her wheelchair there. The block has 8 disabled parking bays which are reserved for visitors to use for free but if she uses one she is subject to £100 fine. The parking company says she has an allocated space and must use it. The parking company don't seem to understand the law that says they must make arrangements to accommodate the disabled. They say they are they have disabled visitor spaces and the wheelchair user has a space. A disability lawyer says they clearly don't know the law and would almost certainly lose a court case.
Tuesday was the Glorious 12th in Northern Ireland, the day the Orangemen celebrate and light their bonfires. It has long been tradition to burn images of Catholic political rivals but this year there has been lots of moaning from the Nationalist side as it's leaders are women. It seems it is OK to burn images of men but burning images of MaryLou McDonald, Michelle O'Neill and Naomi Long is now wrong. Did someone mention sexism?
Friday
Not quite as hot this morning and a little breeze make for a happy cat, I am dreading Monday and Tuesday. I have been looking for somewhere cool in No10/11 and found a tiled corridor floor to lie on.
Good news for the people of Devon, the Appledore Shipyard has won a £55 million contract to refurbish a mine hunter. Appledore was sold off by Babcock International when work dried up and it was purchased by the same group that owns Harland and Wolff in Belfast. Interestingly the ship to be refurbished was HMS Quorn before it was sold off to Lithuania a couple of years. This contract should keep 100 employed. It also gives the MoD an alternative for small ship refurbishment to having to use BAe or Babcock.
I understand that the police in Nottinghamshire are looking for an escaped large yellow python. The police have said if you see it don't try to catch it, ring them instead. I must say that if I saw it I would run like hell. I don't fancy landing up as a python's dinner.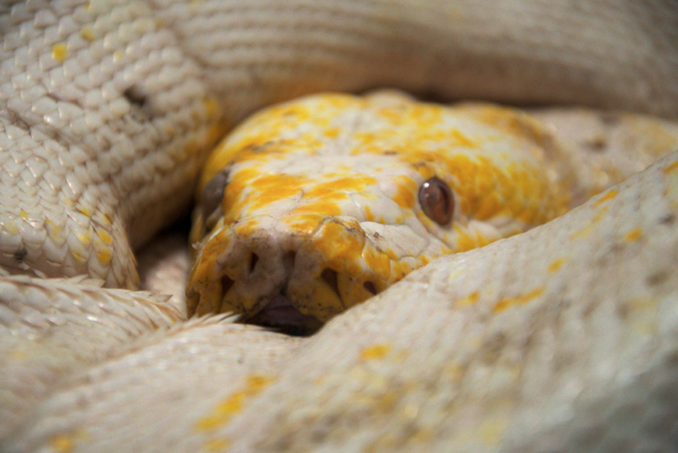 I read that the RAF Typhoons are to get a major upgrade to their radar. It seems they are to get the ECRS Mk2 radar as part of a £2.35 billion package. The ECRS Mk2 is designed to allow multiple targets to be simultaneously detected, identified and tracked both in the air and on the ground. The system will have the ability to suppress enemy air defences using high-powered jamming and engage targets whilst beyond the reach of threats. The radar is being developed for the forthcoming Tempest project but this will be an early version.
Apparently, a woman who lives in a small town near Detroit popped out to the local supermarket and when she returned she found 4 builders in her kitchen who had ripped out her wooden worktops and were in the middle of replacing them with new granite ones. It seems that she had left her back door unlocked and the builders had got the wrong address. All the houses in the street are the same and had the same style kitchen installed by the developers. The builders had to finish the job as they had wrecked the old worktops and the unexpected recipient agreed to make a small contribution to the cost of the worktops. It is not recorded what the person who should have had the worktop reaction was.
I hear that the England Women's Football manager, Sarina Wiegman, has tested positive for Covid 19 and will not be present at St Mary's Stadium, Southampton for tonight's match. She will remain at the West London hotel that is the team's HQ and I presume she will watch the game on TV while remaining in contact electronically. I doubt it will be of much help to England's opponents tonight, Northern Ireland, the press seem to think that if England played all the reserves they would still win.
I always understood that American Airlines had the oldest stewardesses in the business, but I didn't realise that they also employed the oldest mechanic. It seems that this week one of the mechanics based at New York will be celebrating 80 years of continuous employment. The man is actually 96. I think I might be a little worried if I was flying AA out of New York on a plane that a 96-year-old had been maintaining.
Saturday
This warm weather is getting boring, it's the same every morning, a clear blue sky is a bit repetitive. Bozzie and family have gone to the country again so it's lovely and peaceful here today. Pity, as I would have liked to have heard his view on the leader's debate last night. Mind, knowing him, he was probably watching the ladies' football.
After two years of London Transport ticket inspectors making sure that people were wearing face masks they have been told to return to checking tickets and an extra 60 ticket inspectors have been hired. The reason seems to be because LT have recognised that despite passenger levels being 29% down on pre-Covid levels fare dodging is back at the pre-Covid level of £100 million a year. Other moves by LT are to increase fixed penalty fines from £80 to £100 and to allow for persistent offenders to be banned from the Tube.
While the world has been distracted by the Twatter – Elon Muck saga, Muck's father has taken the opportunity to slip out the news that he and stepdaughter, Jana Bezuidenhout, have actually produced two children. Errol Muck, Elon's father had two sons when he married Jana Bezuidenhout who had 3 children, including Jana, who was four at the time. What relation is Elon to his stepsister's son and daughter? What a strange family!
I am a bit disappointed to say I didn't get an invitation to Bozzie's leaving party. The party is being held at Chequers tomorrow and is a hot ticket. You would think that a long-term loyal servant like me would be one of the first names on the invitation list. But no, I don't even get a look in. I suppose Bozzie thinks of me as part of the fixtures and fittings and not as an employee. Should I seek revenge?
I read of 3 people flying from Texas to London Heathrow before connecting onto a domestic flight to Edinburgh where they were to watch the Open golf. They were on an American Airways/British Airways code share flight across the Atlantic and then a BA flight to Scottishland. It seems that mid-way across the Atlantic, BA sent them a text message informing them that the flight to Edinburgh had been cancelled and to phone them immediately to book a new flight. A little bit difficult as the flight had no WiFi so they had no idea the flight had been cancelled until after they had landed in London and were racing for the next flight. To make things even worse, their luggage was booked through to Edinburgh and no one knew where it was. I understand that the threesome eventually travelled by train arriving over 12 hours late.
It seems that Scottishland ferry operator Caledonian MacBrayne is still not very happy with the state of the first of its two new ferries that the Scottishland Government is procuring for it. The ferries are years late and £100's of millions over budget. The first ship, MV Glen Sannox, has just left her berth at the Port Glasgow shipyard to journey to dry dock in Greenock. The vessel had to be towed as its main engines and generators are still not working. The ship has been knocking about in the shipyard so long that the hull needs a fresh coat of paint at additional cost. In addition, work needs to be done to the propulsion system and the bow and stern door seals. The current plan is to start the engines for the first time in October. Only then will it be possible to check out systems and machinery most of which has been sitting around for 4 years. If it will work is anyone's guess.
On Monday and Tuesday, when it is forecast to be particularly hot in the U.K., the cinema chain Showcase is offering free entry to any film for any natural redhead. This is a neat publicity move, and is based on the idea that redheads have pale skin. Consequently, they suffer more in the sun and will benefit more from a dark, air-conditioned cinema. I want to know how they prove they are a 'natural' redhead?
Well Puffins, that's me back into the swing with weeks reporting over and it is time for my Saturday afternoon snooze. I hope you have missed me while my scribe has been away and I understand I was replaced by an episode of Jinnie's Diary one week and his Cruise Postcard – Part 1, the next. Well, I am back where I belong and I will be back with you next week.

© WorthingGooner 2022