Happy Birthday to Me
My birthday is November 4th and as a child my main memory of it was always of my parents laying on a party for my friends who all turned up bearing gifts of fireworks. After the party, we'd all troop out into the garden and set fire to my birthday presents. I could never work out why this was supposed to be a good thing and matters were always made worse the following day when we all went to the Young Farmers' Association Bonfire and Firework Party in the village where everybody would happily remark how much bigger than my display it was.
I vowed that when I was older I would celebrate my birthday in a rather less destructive and pointless way. The decades rolled by until, when I retired, I was able to make good on my vow and booked a short break in Tromso, taking my son with me. It turned out to be a considerable success and I repeated the plan in the following years.
My previous three Postcards From November covered that trip in 2015 and the trips to Reykjavik in 2016 and to Pic du Midi in 2017. In 2018 I decided to visit places somewhat nearer to home that I felt I ought to be more familiar with and, as it would involve a fair bit of driving, my son came along to share the load.
2018 Ireland, North and South
In 1996 I had to go to a meeting at HQ Northern Ireland and planned to stay overnight and see something of a place I knew only from the horrors on the nightly news. Unfortunately, two car bombs at the Barracks the day before put paid to that and I had to leave straight after the meeting to fly back. My Army driver was good enough to drive me to the airport the long way round so I was able to see at least a little bit of the city. I promised myself I would return in happier times, and so it was that I decided that for my 2018 birthday trip I would go to Ireland and take in as much as I could, both North and South, in three days.
We flew to Dublin, hired a car and set off for Belfast, taking in the ferry across Strangford Lough on the way.
Belfast
The main images I had in mind of Belfast from the news coverage at the time of my first visit were the yellow Harland and Wolff gantry cranes and patriotic paintings on the side of houses and I intended to keep my eyes open for both. As it happened, both were within a few yards of the house we had booked for the night.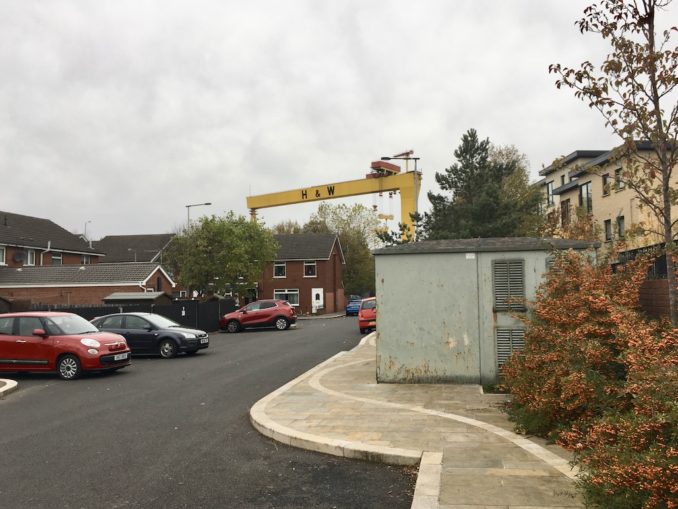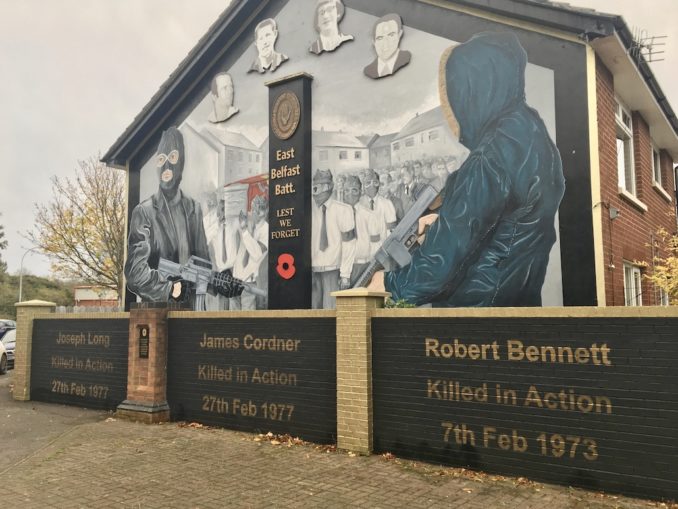 The only drink I had managed to get on my 1996 trip had been a quick pint of Dublin-brewed Guinness in the bar at Belfast Airport and I was keen to repeat the experience so we set off to the Crown which research suggested was the best pub in Belfast. I can honestly say I don't think I've been in a pub with more character or which better sums up what makes a city-centre pub. Marvellous.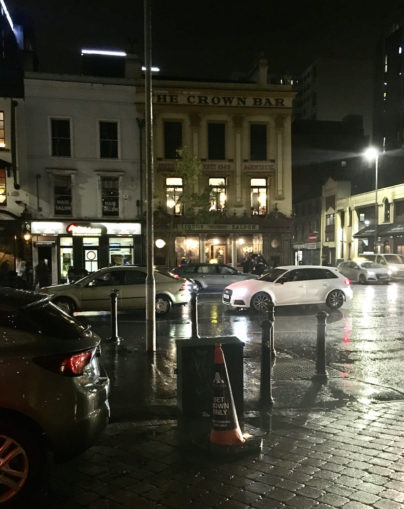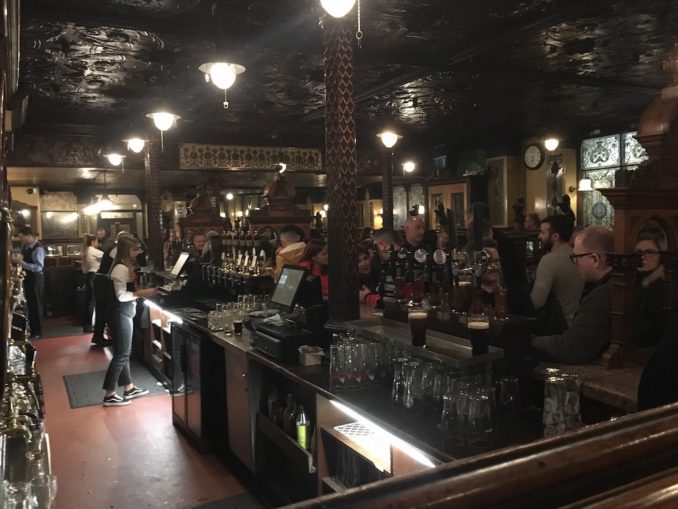 Conscious that other pubs were available, we conducted a quick recce, but didn't find one that matched the Crown. The Sunflower, with its appeal for decency, was tempting but the fact that it still had the security gates and security camera from sadder times put us off somewhat.
Ballycastle coast
The following morning we set off to pick up the Causeway Coast at Ballycastle to begin our counterclockwise tour of the island.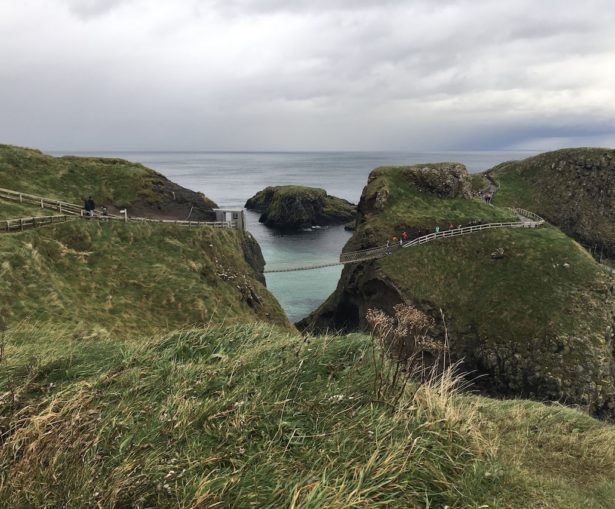 We stopped on the way to take in the Dark Hedges at Ballymoney, which are, apparently, well known to Game of Throne fans.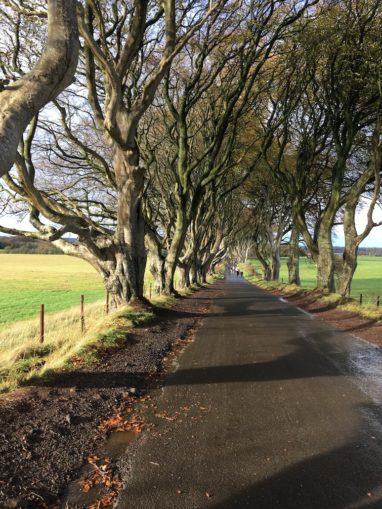 Giant's Causeway
Our next stop was the Giant's Causeway, another one of those places that I'd always wanted to see and one which Dr Johnson said was "worth seeing, but not worth going to see". I can imagine that it would have been much more of a trek for him than it was for us and I can understand his feeling that way – it was without a doubt a wonderful sight but was much smaller than I had imagined.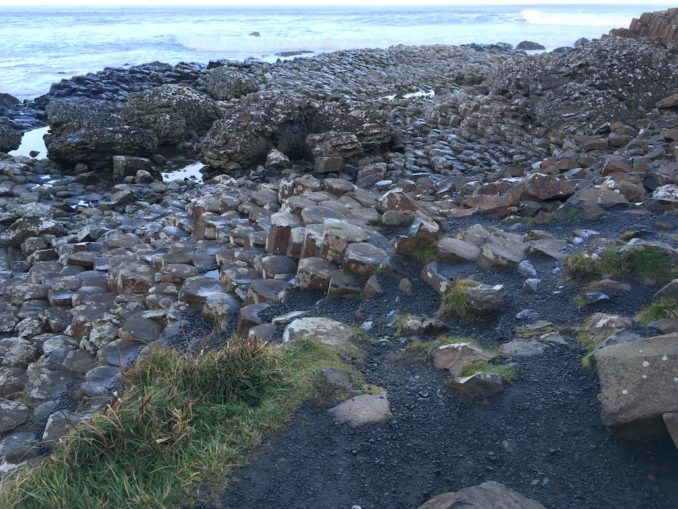 We carried on through some of the most spectacular coastal scenery I have seen in the UK (certainly in November!).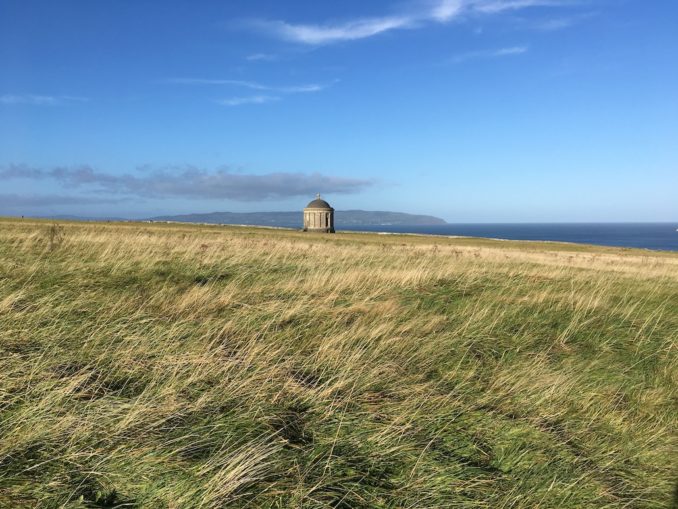 Londonderry
We stopped off in Londonderry for lunch but the reminders of sadder times were depressing and, as it was my birthday, I wanted to lighten the mood so we pressed on.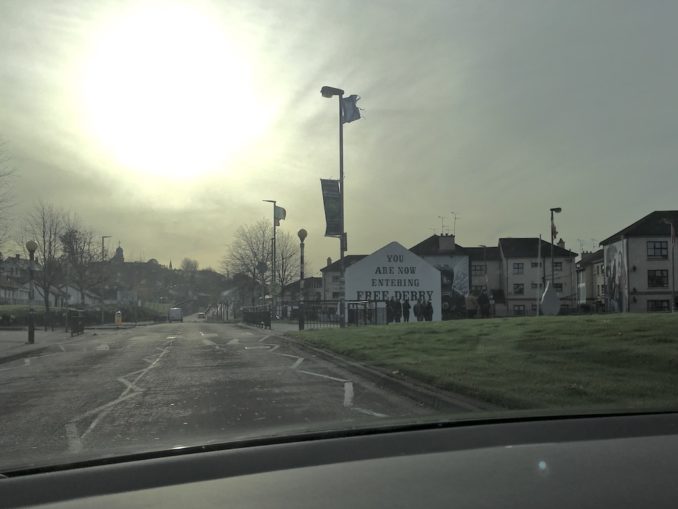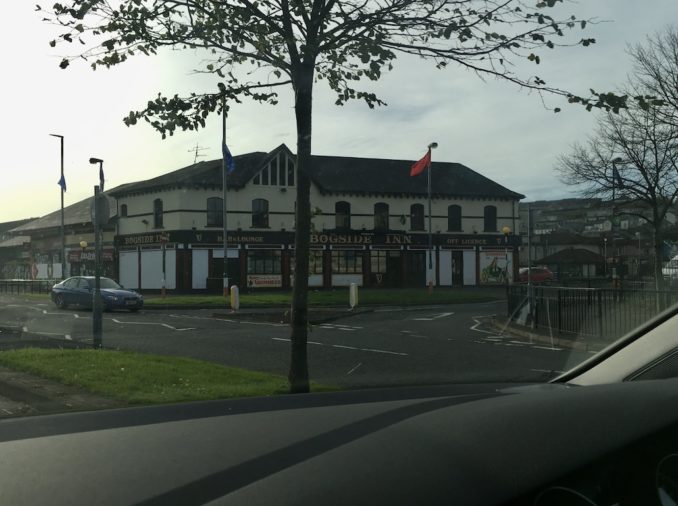 Sligo
We headed for Sligo, pausing to take in Ben Bulben on the way.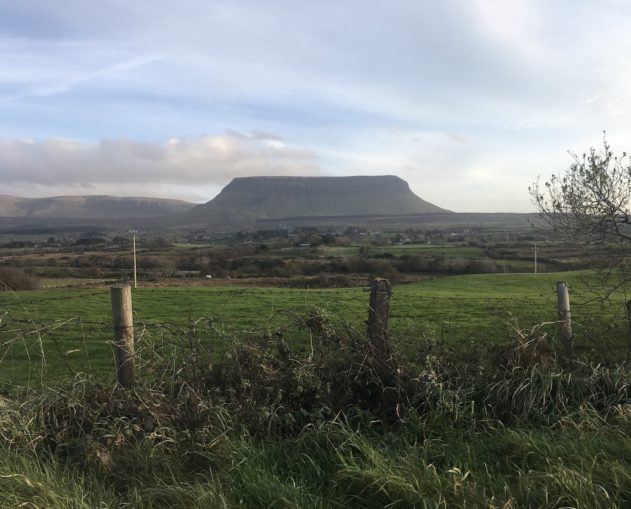 I knew nothing about Sligo other than I had read somewhere that it was very "European" and I was intrigued to see it for myself. It was true – Sligo does seem to have a significantly different "vibe" from other towns and it didn't seem any the worse for that. It was very lively and welcoming and Shoot the Crows – reputedly one of the best pubs in Ireland – was the best example of that that we found.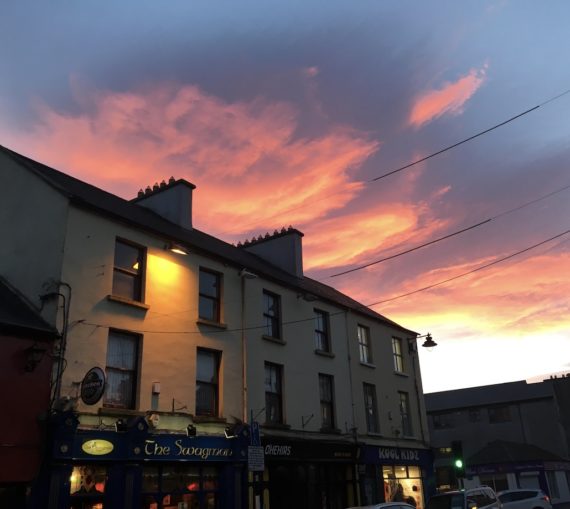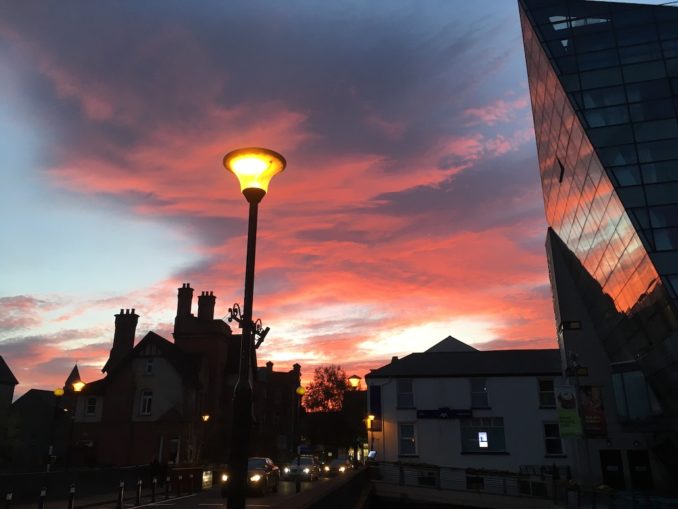 Dublin
Our last morning was spent driving from Sligo to Dublin to catch our late afternoon flight. I had been given tickets to the Guinness Storehouse and this meant that we  didn't have a great deal of time for seeking out other attractions of that fair city. We decided on a light lunch at Ireland's oldest pub, the Brazen Head followed by the Guinness Storehouse tour and then home. The Brazen Head was another good example of what a city centre pub should be – bags of character, good food and drink and, in this case, a comprehensive collection of American police badges.
The Guinness Storehouse tour was very good despite the over-reliance on gimmicky presentation methods and I certainly learnt a lot, particularly in the tasting session. The highlight of the tour was, of course, the top floor bar with extensive views over Dublin and complimentary pints of Guinness. I had ended my first visit to Ireland with a pint of Guinness and it seemed only right that I should end this visit the same way. So I did.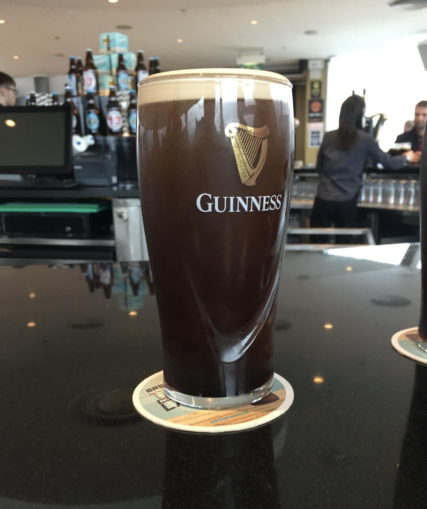 © Jerry F 2021

The Goodnight Vienna Audio file