I've owned cars for almost fifty years now. For most of that time I've been down at the "bangernomics" end of the scale of car ownership – buy 'em cheap, run 'em, scrap 'em and repeat. It's a policy that has served me well – minimum outlay with only a slight risk of being stranded miles from home! Over the years I've had a good variety of cars that, at the time, were ordinary and run of the mill but now, through the mist of time, seem to be mini-classics. I was fortunate to have taken photos of most of them.
1 Ford Anglia 105E  My first car. Bought in 1971 for £60 and kept going for a couple of years with regular £20 replacement engines from the local scrapyard. It was originally pale blue but, it being the 1970s, I thought that it would look better in Blaze Orange, which it did. It had seat belts, whose main function was to lash the driver's door shut when the door catch failed when cornering.
2 Morris Minor Seen here on the beach at Pendine Sands. No speed records were set that day.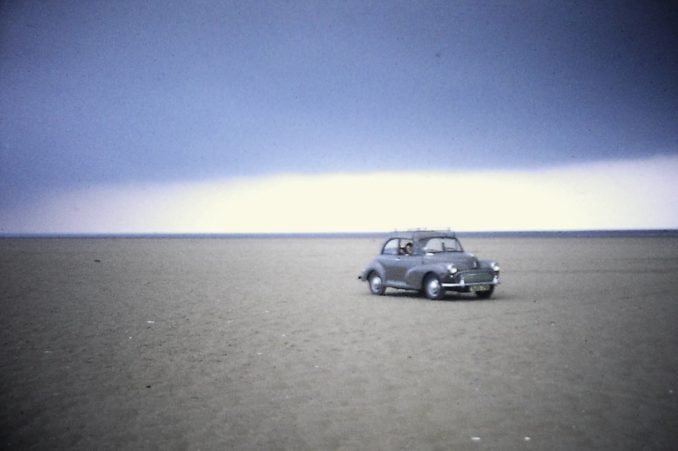 3 Fiat 124 Sport Coupe 1600TC One of my most enjoyable cars – a real sport coupe from Fiat's golden age. Lots of power and a joy to drive. Seen here at home and somewhere in Devon (note the rather nice Ford Corsair beside it).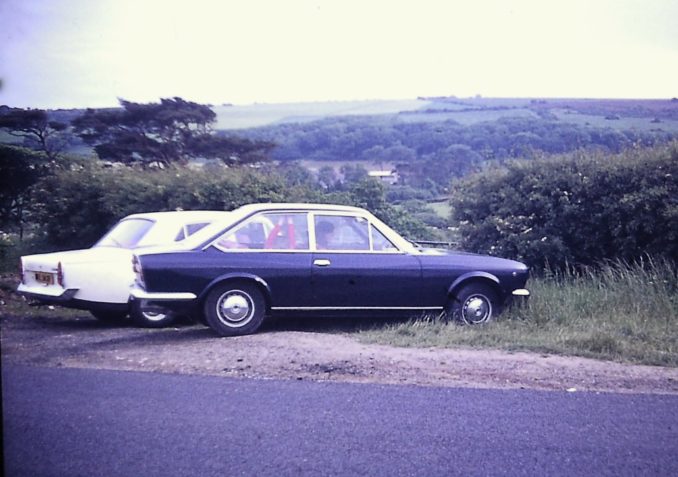 4 Fiat 128 3P Even at the time this cracking little 1300ccc coupe was quite rare. Although it only had a fairly small engine it was game for anything, including a family holiday in the South of France, with a camping trailer. Seen here in a vineyard near Perpignan. I replaced this with a Fiat Supermirafiori 2000TC – an absolute beast of a car in bright orange which I loved but, sadly, didn't take a photo of.
5 Riley Elf Bought from the bargain basement at the back of the local garage for a bit of fun – which it was!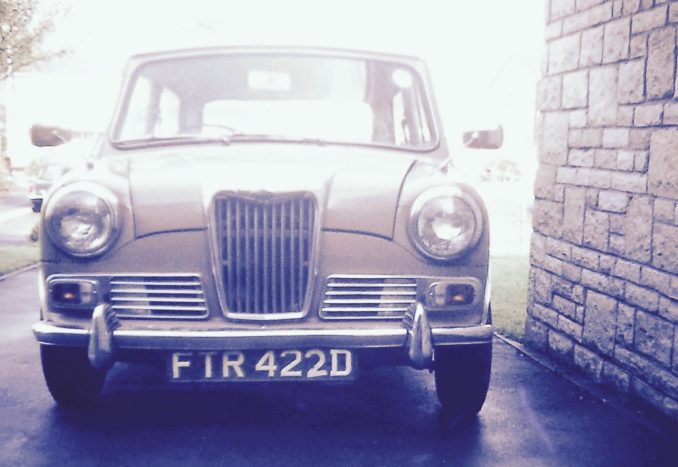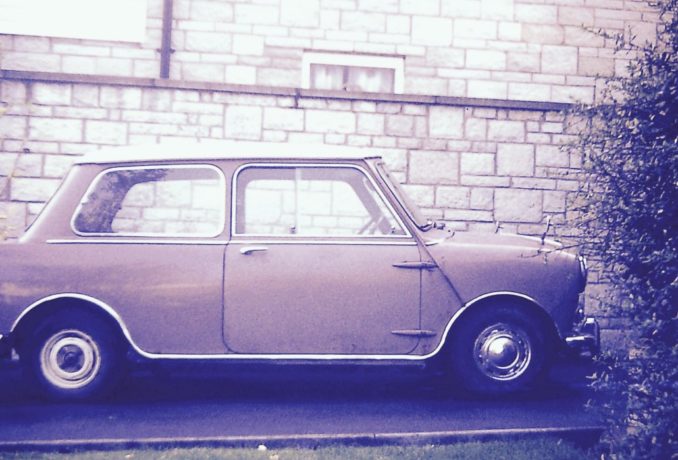 6 Wolseley Hornet The Elf was so much fun I bought a Wolseley Hornet for my daughter from the bargain basement of another garage. I think I had more fun than she did!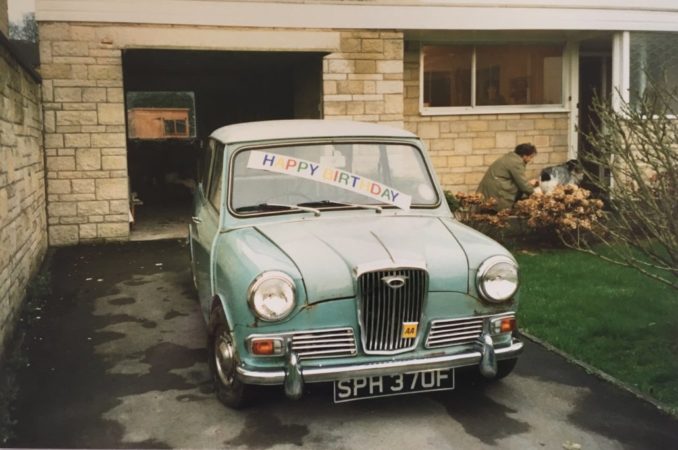 7 BMW 528i The classiest, and most expensive, of my cars – £4000 in 1986. Back in the days when Beamers were good. Seen here beside my partner's Ginetta Tora – a Range Rover look-alike kit car based on the Hillman Hunter 1725cc.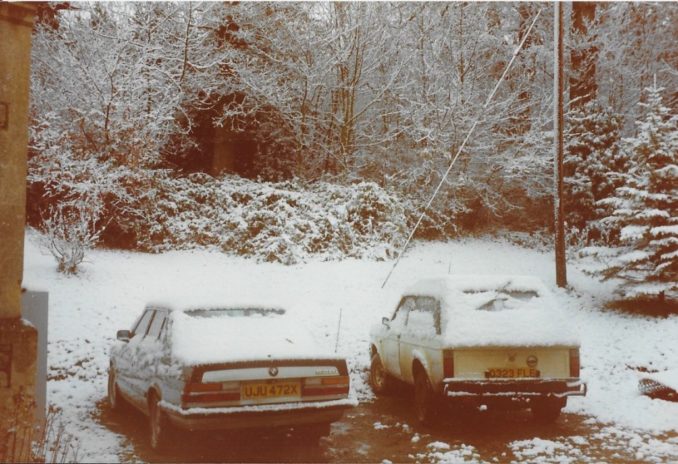 8 Citroen BX Estate A good workhorse which took the family and trailer to the South of France and Andorra in perfect comfort. Seen here at home and at a campsite in Sweden.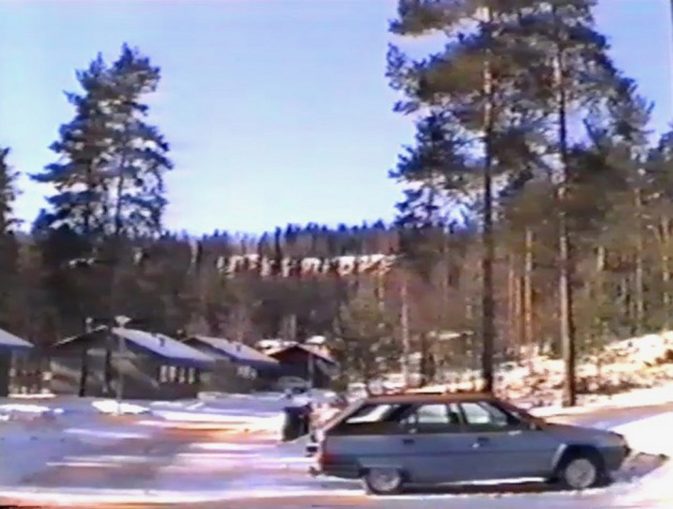 9 Ford Sierra Sapphire Another local garage bargain basement buy (£500). I ran it for two years – including two South of France holidays – without any problems at all. I eventually sold it for £200 – one of the few cars I've sold as a "going concern".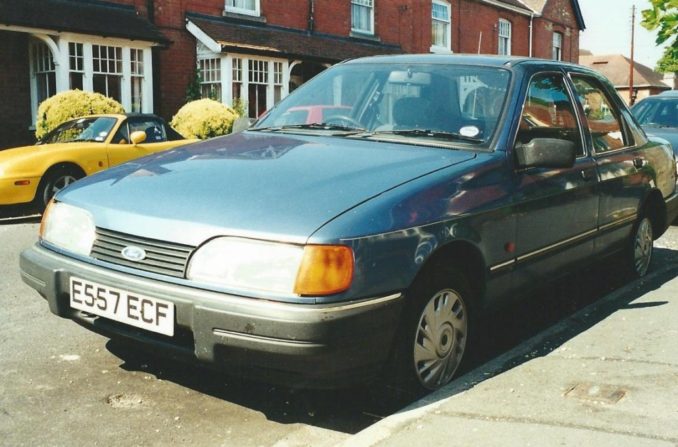 10 Audi 100 Avant Another good solid workhorse. Seen here at a campsite in Porthtowan.
11 Triumph Toledo Bought for my partner. I don't remember much else about it.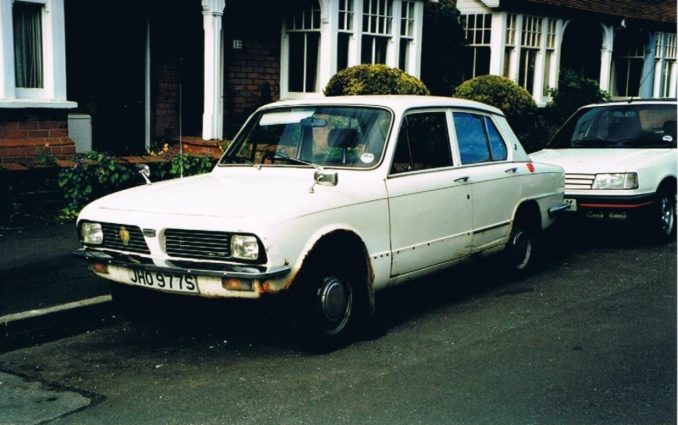 12 Nissan Urvan £75 from a local scrapyard. It had been (crudely) converted into a rudimentary camper after which the engine blew up, hence it being in the scrapyard. I had an engine put in and ran it happily for a year or two. Seen here in a campsite near Beddgelert.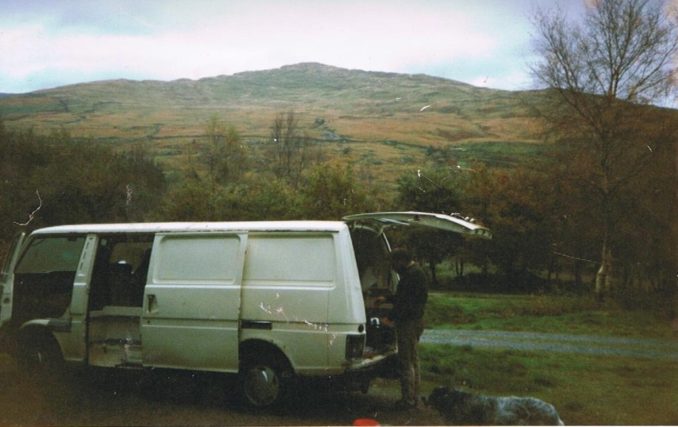 13 Renault 21 Savanna Another good European workhorse, with probably the most comfortable seats I have had in a car. We went to Scotland for a week during February half term with just the slight problem that the heater wasn't working. Seen here at home and outside Stag Cottage on the Glenlivet Estate. By a cruel irony, Stag Cottage didn't have any heating either.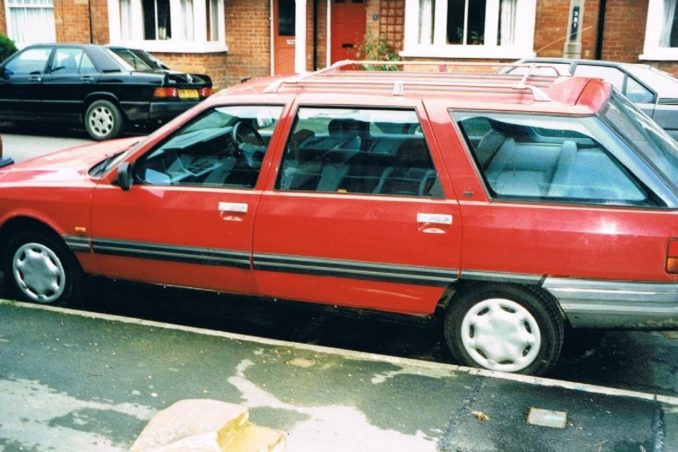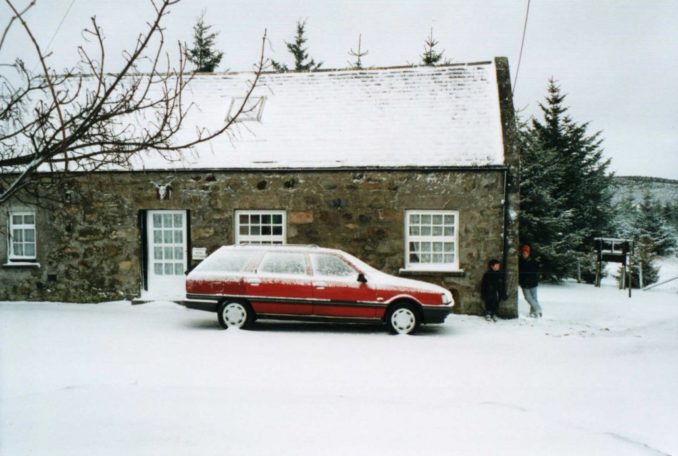 14 Ford Granada All I expected of a Ford Granada – good, cheap semi-luxury motoring. Seen here in a holiday village in Fethard, Ireland. I replaced this with a Ford Scorpio (the frog-eyed one) which was even better but sadly I never photographed it.
15 Mazda Bongo Friendee A Japanese grey import, bought because I needed an 8-seater to ferry my teenage son's band around. I ended up keeping it for eight years with very little trouble and only sold it when the band became old enough to have their own cars. Seen here at home and taking a break on the band's UK tour in 2008.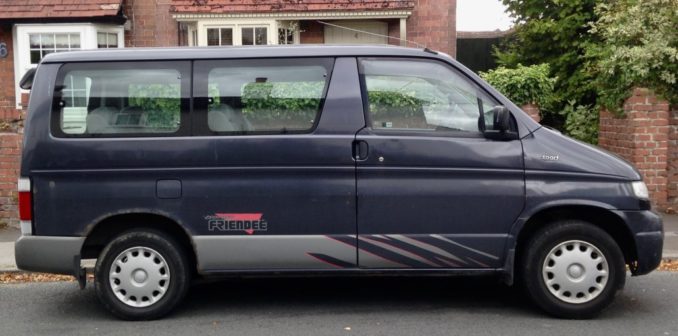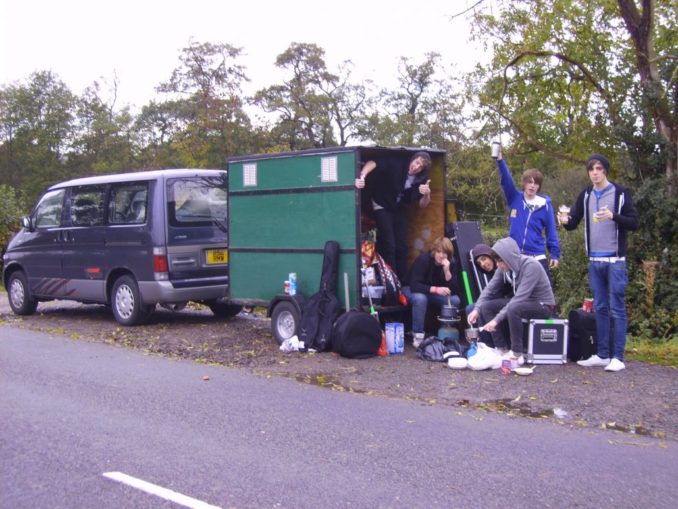 16 Mazda Bongo Friendee Camper I was very taken with the first Bongo and the Nissan Urvan had put the idea of a camper in my mind so I got one with the elevating roof and seats that converted to a bed. I used it a few times but it wasn't the same without six teenage lads on board.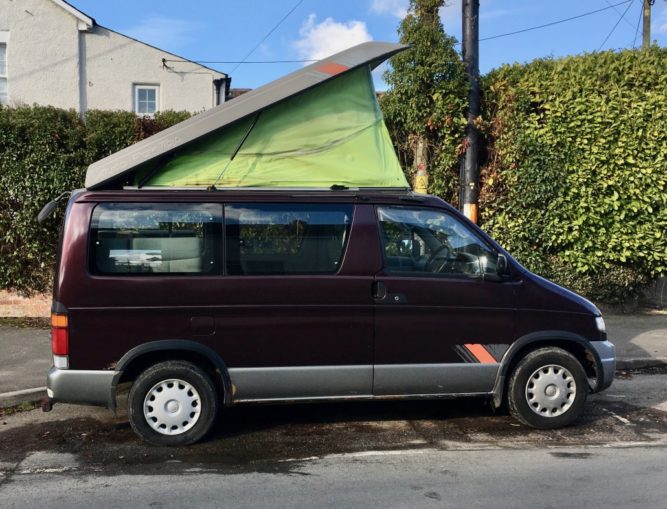 17 Suzuki SC100 "Wizzkid" I think this was the smallest car on the road at the time, and over the years I've had three. Enormous fun, if you overlook the problems of getting into and out of it! Seen here with the Mazda Bongo and a Mini for comparison.
18 Talbot Camper After the second Bongo, I was still keen on the idea of a camper so I picked one up cheap and did a bit of restoration. I managed to do a weekend in Cornwall and a road trip to Hull before the novelty wore off. Seen here at home and (to the left of the picture) at Watergate Bay. It is typical of my luck that I went for a weekend in Cornwall, and my camper was the only one that pulled!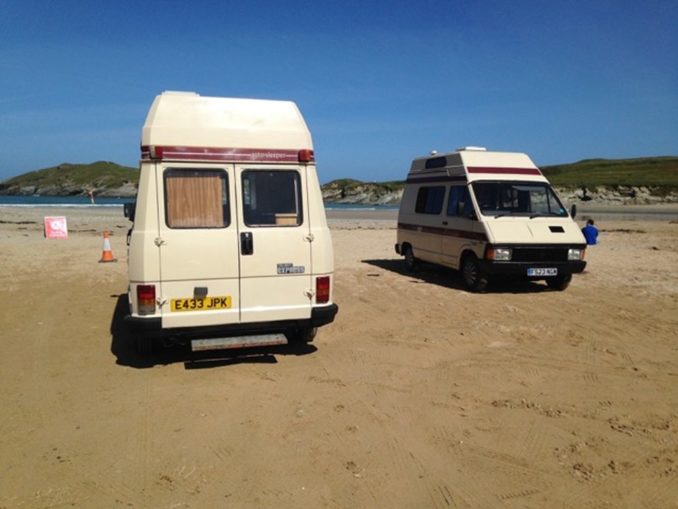 19 Kia Sportage I bought this primarily as a dog transporter, a function it fulfils perfectly. When it died (the Kia) I replaced it with another.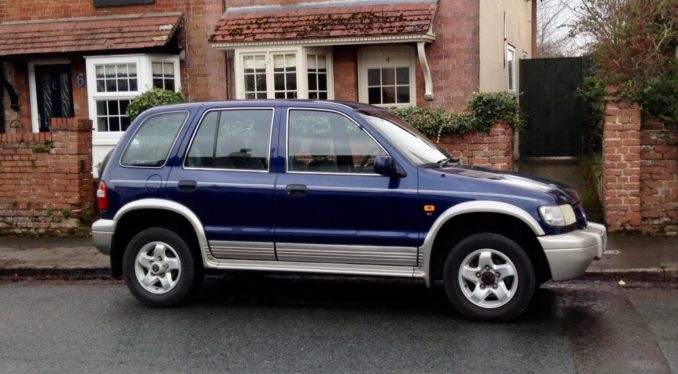 20 Volvo V70 Estate I was surprised at how much I enjoyed this. It did sterling service before succumbing to the floods earlier this year.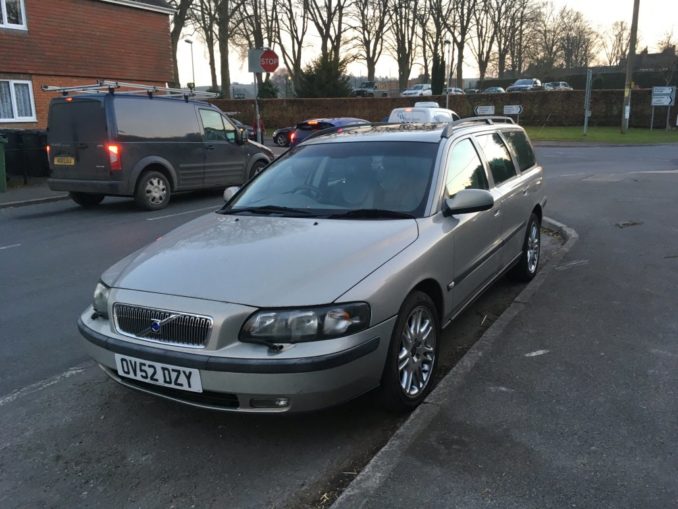 21 Volvo V70 XC Cross Country A slightly more rugged version that I bought to replace the much-lamented V70. It does all I ask of it it which is, I guess, all that Volvo owners can say about their cars.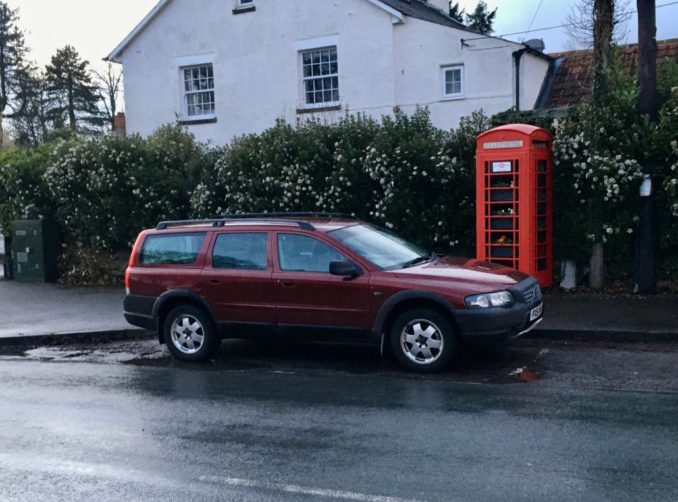 So, 21+ cars in 50 years. There were a few others – an Austin A30, another Morris Minor, a Mitsubishi that I can't remember the name of, a Golf Jetta and a MkII Golf GTI for example – but these are the ones that stand out in my memory.

© Jerry F 2020

The Goodnight Vienna Audio file