Monday
Well another Monday and that baby human was crying again in the night. I bet he was hungry. Anyway I went back to sleep and when I finally woke up I was hungry but I didn't cry! Breakfast was with Bozzie, the Little Otter and the Mutt. As usual the radio was on and the Papers got slung all over the place as Bozzie moaned about all the stuff they had printed about Dom. Bozzie was going on about "Lefty Remoaners", he reckons it's all a plot to get rid of Dom because he caught out Mark Sedwell plotting to extent the transition period by two years. Bozzie said if it wasn't for this Coronavirus he'd have sacked Sedwell weeks ago. I never liked the Bloke, he tried to kick me once.
The MSM has gone mad over the Dom's trip to Durham, shouting "people will die". The lunatic on Good Morning Britain is leading the pack. He seems to putting out a new Tweet every few minutes. Then there's that Alkie who used to do the PR for B Liar. I know he has had a couple of Breakdowns, it looks like he is well on the way to another. Bozzie says some of the stories in the press have been made up.
Dom has been in with Bozzie much of the morning with a couple of people I don't know. The rumour is that Dom will make a statement later and they are sorting it out.
I hear that the BBC has been caught putting out fake news. The strange thing is that it was the BBC who proved that they had been putting out fake news! On 31st March they put out a story that the Israeli PM had shut down all Israeli courts. A complaint was made to the BBC that this was wrong and the courts were still open. A week later the BBC hadn't answered the complaint but in the next few days they had 5 different reports on air or on their website of the outcome of cases in the Israeli courts. One report even featured the BBC Jerusalem correspondent reporting on the trial of the Israeli PM in a Jerusalem court!
I see that Britain's biggest solar farm is expected to get the go ahead this week. The farm will be built near Whitstable Kent and will have an output of 350Mw, similar to a small coal fired steam boiler. Compare to a power station like Drax it is tiny. Drax puts out more than 10 times as much power day and night while this farm will obviously only be able to put out the maximum in daylight. The farm is only going to take up the equivalent area of 600 football pitches, but don't worry the solar panels are going to be on legs so that sheep can graze underneath them!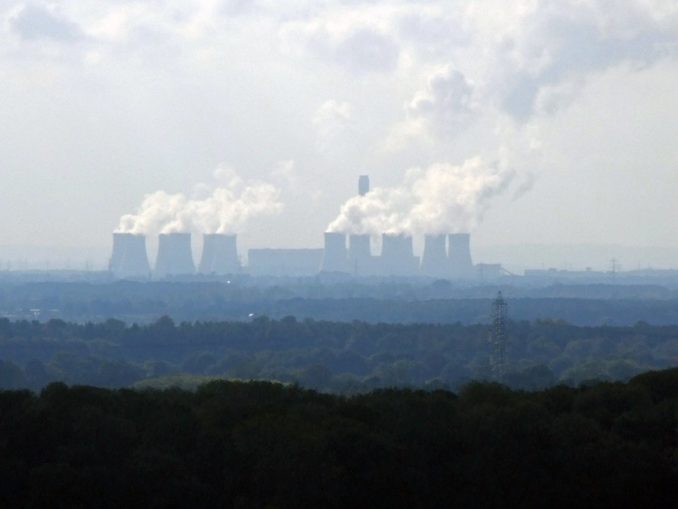 Obviously today is a bank holiday and what with the loads of people not working because of Coronavirus and the good weather people have been flocking to the beaches. From the pictures I have seen most people seem to have been obeying the rules and keeping to social distancing, when sitting on the sand and even in the sea. Some clever camera work was being employed to make people look closer together than they actually were. I bet it won't stop the MSM telling us that people were putting lives at risk and it's all Dom's fault.
Dom was scheduled to make a statement in the garden at No10 at 16:00 but didn't turn up to after 16:30 leaving all the reporters suffering in the hot sun. I wanted to watch so I hid in the Bushes in the shade to keep out of the way. I don't know if it was an artfully timed press release aim at coming out when Dom was talking, but Durham Police put out a statement at 16:01. In it they changed some of the things they had said before about talking to Dom's family about his being in Durham. Talk about a good time to put out bad news. I thought Dom was very good, calm and clear, and most of the reporters were repetitive, again and again almost accusing him of murder. They kept asking him about a second trip to Durham which he kept telling them hadn't happened. That should have put an end to all this rubbish but I bet it doesn't they will still be clamouring for him to resign.
I read that the British Courts have come down very hard on the 4 big accounting firms accusing them if being much to cosy with their big clients and in many cases enabling financial misconduct. EY were found liable for covering up money laundering and ordered to pay nearly £9 million in damages. A former EY partner in Dubai found out that a company they were auditing were importing gold bars covered in silver to avoid taxes. He proposed going to the authorities but senior partners tried to get him to cover up the crime instead. When he refused he was forced out of the company.
Tuesday
I did a quick prebreakfast patrol this morning (nothing to report) and as I got to the kitchen door I could hear Bozzie moaning. As usual he had the radio on and was reading the papers while eating a big bowl of Porridge with a mixture of Blueberries and Raspberries on the top (the Little Otter had banned his favourite brown sugar). It seems that the MSM is still going on about Dom and all the Leftie Remoaners want him sacked. That's the worst thing anyone can do with Bozzie, if someone demands he does something he doesn't want to he digs his heels in, so you can bet Dom's staying.
Matt Handoncock says that Public Health England has signed contracts for billions of pieces of PPE. Some of the contracts are with overseas manufacturers but much of it is coming from domestic companies. Before the Coronavirus most of the country's PPE came from overseas, much of it from China, so it's good to see that British companies have stepped up and are making up the shortages. In fact I hear that they are doing so well that some of the countries strategic stocks are going to be able to be rebuilt. Let's hope that in future we will not have to rely on imports from the Third World for not just PPE.
The Little Otter has been watch stuff on YouTube and she was doing a lot of oohing and arring and called Bozzie over to watch. It was a film of a little girl in her garden feeding a bird. But the girl had bird peanuts on her hand and a Robin was swooping down to land on her hand and take a nut. Now that got me thinking I wonder if I could get the birds to come to me instead of me having to chase them. Now where can I get some peanuts.
Some of the left wing media have been going on about a Minister quitting over Dom. I wondered who it was and had a look at one of the papers to see if it was someone important like Richie Nik-Nak or the Gove. No, it's someone called Douglas Ross who was a Junior Minister in the Scottish Office who I've never heard of. When Bozzie got the letter from this bloke I was watching his face and I'm sure Bozzie had no idea who he was either. I get the distinct impression he was just a place filler and was only a Junior Minister in the Scottish Office because he came from Scottishland.
Another thing that Matt Handoncock announced today was that the Government was going to make the drug, Remdesivir, available on the NHS for the treatment of Coronavirus. This is the Drug that was originally intended to be a treatment for Ebola and had been suggested as a possible treatment for Coronavirus a couple of months ago. It had already been trialed in the US and seen to speed up recovery in severe cases by 4 or 5 days. This wasn't good enough evidence for the British Drug Licensing authorities they had to waste more time doing their own trials. Guess what the result was, exactly the same as the US a 4 to 5 day reduction in recovery time. Someone I know said you can always tell a British Scientist, but you can't tell him much.
I see that a group of Fisheries Ministers have been meeting with Michael Barnier today. They came from countries that will be particularly effected by Britain closing its waters to the E.U. like France, Ireland, Denmark and Spain. Of course it would be a bit silly for say, Austria, to send some one as they don't fish in our waters, but they still get to influence the the treaty. The word is that those who do fish in our waters are getting a worried that that if the talks collapse and they get banned it will be because of the hard line being taken by those countries that don't have a real financial interest, only a political interest. I hear Bozzie is going to be involved in the the 4th and probably the final round of takes next week. Listening to Bozzie, the Gove and Frost I don't think they are going to back down so will the E.U.?
Pretty Petal says she wants new powers to return illegal immigrants to France. In this spell of good weather hundreds have been crossing the channel daily in rubber boats. I seems that the French have been escorting them into British waters. The French claim that when they approach the immigrants they refuse to turn back and threaten to jump into water and drown themselves if boarded. It seems very odd to me that the French hate the immigrants and would just love to dump them all on us. But I do wonder if we really need new laws, I think that if we were just to puncture a few boats and leave them in the middle of the channel it might make others have second thoughts. We need to arm our boats with crossbows and shoot a few bolts into the inflatables.
This evening I read an American Newspapers take on the Dom row. Firstly they couldn't believe anyone would make a fuss about someone driving 250 miles to get a 4 year old Autistic child adequate care from a family member when one parent was thought to have Covid-19 and the other was expecting to go down with it imminently. In the states 250 miles is not a long journey, it's like popping out to the shops! They recognise that Dom is on a mission to sort out the British Political institution, a sort of British "Draining the Swamp". Catching out Sedwell plotting a two year Transition Period extension while he and Bozzie where off sick is just one bit.
The paper goes on to say that in addition Dom wants to stop the Civil Service being stuffed with lefties who have never had a real job but went to the "right" university and were recommended by a Left Wing Professor. The biggest thing is that they believe can actually make all this happen. He has form driving through school reforms in the teeth of the Education Unions, which incidentally is one of the reasons the unions and the left are putting up a fight about reopening schools, they want to try to get their power back. You can see how this would infuriate the Remoaners and the Left in to trying anything to get rid of Dom.
Wednesday
It's looks like it's going to be yet another hot day today. I'm beginning to suffer from the heat a bit. To think it was only a few weeks ago I saw looking forward to some sun! I think I will give the windowsill a miss today and look for a nice bit of shade in the garden to curl up in.
This mornings papers are full the CDS rant with which Emily MateLess introduced News Night last night. How can the BBC claim to be unbiased and then let her on air doing this. The second question is was it scripted? If so the Production team need to be sacked as well as her. I know NN have recently appointed a new Editor, was it his doing? I will be interested to see what the BBC do. I had thought that the animosity towards Dom might have eased off a bit this morning but the leftie papers are still full of it and loads of left wingers and Remoaners are all over Twitter.
Are the E.U. getting a bit desperate? Michael Barnier has written to all the opposition leaders asking them for a two year transition period extension. He can't have much idea of British politics. The opposition can't really do anything while Bozzie has an 80 seat majority in the commons. Ending the Transition on 31st December is written into UK law and it would take an act of Parliament to change that. In any case the legal agreement between the E.U. and the U.K. says that both the EU and the U.K. must agree to an extension and Bozzie has categorically said he won't agree to that. I know he was forced to ask for an extension to our membership by the last Parliament but he didn't have a stonking great majority in the Commons then.
There are lots more shops saying they are making plans to reopen branches. Halfords and John Lewis are among those busy making plans for a grand reopening. McDonald's have gone a bit further, they have already tested the market for demand by opening a number of "drive-thru" branches and other branches for delivery only. They have now signed agreements with Uber Eats, Deliveroo and Just Eat and will be opening a further 75 branches for delivery only between 2nd June and 4th June. In addition they will be opening another 924 "drive-thru" branches. Because people have been making large queues out side stores scheduled to open they say they won't be announcing which branches are opening until an hour or so before they do so. However they did say that 1020 branches in total would be reopening by 4th June.
I see that the extension to the Port of Tilbury, called Tilbury 2 has started to open on the old Tilbury Power Station site on the Thames with a freight service to Zeebruge. The port is to highly automated and is said to "Brexit Ready". Documents will be submitted electronically and linked to a trucks number plate. When the trucks arrive at the port their number plates will be read by CCTV and their containers transferred to robot transporters for taking for stacking or direct to the ship for loading. When finished this is expected to be the biggest port in Britain. The French aren't going to be very happy if a lot of freight switches from Calais to Zeebruge.
Following my report earlier today the BBC has announced that the Emily MateLess rant breached their impartiality guidelines. The BBC went on to say that staff had been reminded of the rules. It also seems that MateLess has been suspended from tonight's program. Serves her right speaking like that about nice Dom.
Bozzie was on the Press Conference duty tonight because he was announcing that the track and trace program is going to start on Monday. The 25,000 tracers that have been recruited have been trained and are ready to go although the App isn't ready yet. I heard that although it works and detects if you have been near someone who the system has registered with Covid-19, it lacks the ability for someone who has just had a positive test, without an app contact, to register and they want to add that before the general launch. Bozzie says that Track and Trace doesn't need the App to work, but it will enhance it when it is available. We shall see.
To end on a lighter note tonight I read that the Queen hate Garlic and it is never used in dishes cooked in the Palace. In fact she hates many "smelly" vegetables and doesn't like the family eating them if they are meeting people. Phil the Greek better lay off the Sprouts! Her favourite food is said to be Potted Morecambe Bay Brown Shrimps served with warm buttered toast.
Thursday
It's still hot and sunny and I don't think it agree with Wilf because he seems to have been a bit grumpy recently. However, I heard the Little Otter saying he had just wind because he gobbled down his milk too fast. She said he was a pig for food, just like his father.
I see that Remoaner Gina Miller has launched a campaign to get the law on Wills changed. She says it is because in this time of Coronavirus the Wills Act of 1837 is out of date and too onerous. Well she is probably right, but I did notice that she has just launched a new website where people can leave messages, before they die, for surviving relatives, so she has a commercial interest. She points out that if someone who has Coronavirus wants to make a will it is almost impossible as they need to physically sign a document in the presence of two witnesses. Interestingly Solicitors say the number of people making or amending Wills has gone up by 70% to 80% in the last few weeks.
Do you remember back in the days of Brexit arguments the cry of the Remoaners was that if we left the E.U. Nissan would close their Sunderland manufacturing plant and move production to the E.U. In fact they particularly said production would move to Nissan's Barcelona Plant. Well a strange thing happened this morning, Nissan announced that they were closing the second biggest Nissan Plant in Europe, the one in Barcelona while the one in Sunderland will stay open because it is the biggest plant and more efficient. Nissan have a tie up with Renault and there is even a suggestion that they could be moving some production to Sunderland.
A very significant announcement from Durham Police today. They said that Dom didn't break the law by taking his family to Durham, but he might have broken the law by driving to Barnard Castle. They went on, if he did break the law it was very minor and if he had been stopped by the Police while out they would simply have advised him to go home. Well there we have it, the Lefties and Remoaners have been making a lot of fuss about nothing. As Bozzie said "It's time to move on".
I'm beginning to get a bit confused about the Coronavirus restrictions in the four nations. It seems to be a bit different wherever you live but if say you live in England you can drive anywhere in the country but if, say, you cross the boarder into Wales you are restricted to driving 5 miles. In Scottishland, Wee Krankie announced today that from tomorrow groups of up to 8 people from 2 households can meet up in the open air while maintaining social distancing. In England Bozzie has announced that upto 6 people can meet again in the open air but not until Monday. Wales is expected to announce their relaxations tomorrow, but it is expected to be an unlimited number of people from two houses but they must not travel more than 5 miles.
Bozzie also announced that open air markets would be allowed to open on Monday, but indoor markets would have to wait until 15th June. Other "non-essential" shops will also be able to open on 15th June. This includes the likes of clothes shops, shoe shops, electrical shops and furniture shops although special rule will be in place. For example changing rooms will remain closed, you will have to take things home to try on, and if they don't fit you can return them to the shop where they will be isolated for 72 hours before being put back on sale. If you want to try a bed by lying on it you can only do so if it has a plastic cover. It is going to be very strange going shopping.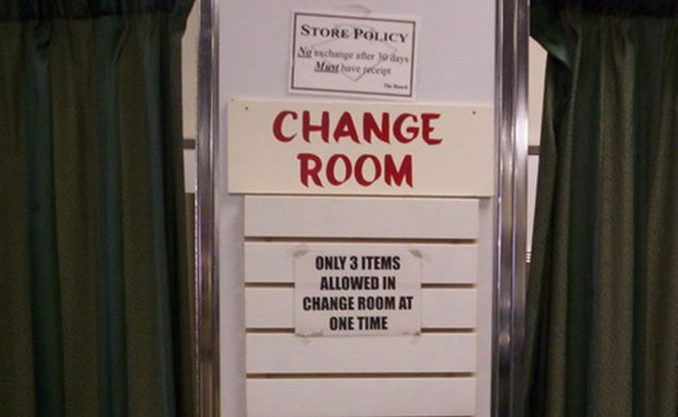 Finally the start of Track and Trace has been brought forward and it will start at 09:00 tomorrow morning.
Friday
Looking at the papers this morning their obsession with Dom has died down a lot and he is only on a few of the left wing ones front pages. Some of them have even went with changes to lockdown Bozzie announced yesterday.
As the Queen is currently in lockdown in Windsor Castle she has granted Bozzie access to the grounds of Buckingham Palace for exercise. Following his brush with the Coronavirus he has started an exercise regimen to try to get his fitness back. Talking on the phone with the Queen at the last weekly audience she was enquiring about this health. He was telling her about the new regimen and the difficulty he had exercising in London's public areas. She kindly suggested that he might like to use the gardens while she was away. They are within a couple of kilometres of Downing Street. He has been donning a tee shirt, shorts and trainers and being driven to a side entrance for an early morning jog and workout in private. The Arch Bishop of Canterbury has also lets him run in the grounds of Lambeth Palace. When he goes to Lambeth Palace he takes the Mutt but not when he goes to the real Palace!
I read a story in the paper this morning about the future of Public Toilets. I expect some of you have suffered the inconvenience of needing a loo only to find them shut. Of course councils have locked up many of them because of social distancing worries and with cafes, restaurants and pubs all shut another batch are unavailable. One of the answers being suggested is to make them all unisex. Apparently urinals are a problem as standing next for someone could be risky and you are better off in a cubicle! Why can't a Perspex screen be put up between urinals making little cubicles? The problem with cubicles is you have to put in a lot of automation so that people don't touch things. Automatic door opening, automatic flush, automatic seat lift for men. Urinals already have automatic flush. Anyway why should I worry I can go in the flower bed or if the worst come to the worst the litter tray.
The Remoaners have been at it again I see. Ed Davey has tried to sneak in a private members bill to get the Government to ask for a two year extension of the transition period and to repeal the Act that says the transition period can't be extended past the end of the year. The second reading is scheduled for next week. I don't think it's got much chance of being passed but it goes to show that Remoaners never give up.
Another interesting event today was the publication on Twitter of a picture of Steptoe in a park standing shoulder to shoulder. What wrong with that you might say. Well the photo was taken earlier this week and showed Steptoe was ignoring social distancing. The Labour hypocrites haven't mentioned this while continuing to attack Dom.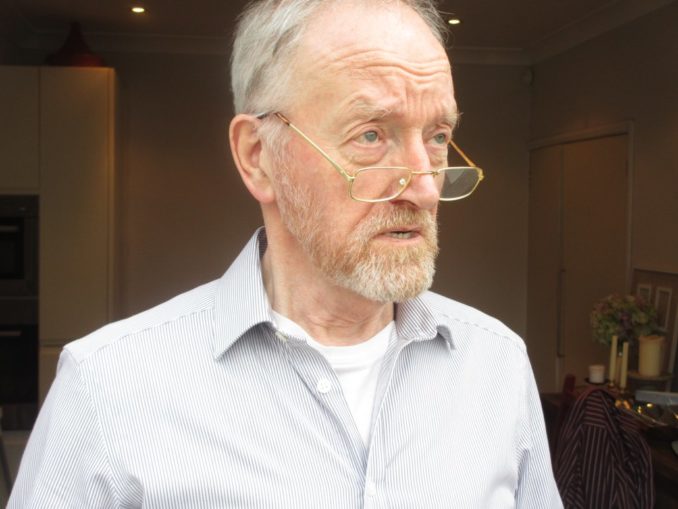 It was Rishi Nik-Nak's turn at the Press Conference podium tonight and he made a lot of announcements about the Coronavirus support schemes for those furloughed and the self employed. He announced that the original furlough scheme will continue until August in the Government picking up 80% of furloughed employees wages. In August they will expect the employers to pick up the National insurance (about 5% of the wages). Then in September the employers will be expected to pick up 10%, in other words the Government contribution will be reduced to 70%. In October it's down to 60%. The scheme will then be withdrawn.
The self-employed who have already got a grant will be able to clam another one in August. That's a hell of a lot of money Nic-Nak is passing out. I understand that he has already spent enough to have run the NHS for two year!
Saturday
Morning all, it's a weekend again. They seem to be coming around faster and faster. Maybe it's because at the moment everyday is so similar to the last. I have been sneaking a look at the papers that Bozzie has discarded all over the kitchen table. At last there is a lot less about Dom. Somehow the Mutt has got an article in the Mail celebrating his first birthday. He has a bit about me saying that I don't like him. That's not strictly true, for a Dog he's not too bad. I don't actively go out of my way to be friends with him, I just avoid him as much as possible. I have an official position in this household and I need to maintain my dignity. He is only a pet. He thinks he is well in with Bozzie because he takes him for walks. Well I could tell him that I hear what Bozzie says when he is asleep, especially when he has to go out in the rain or cold to take him for a poo!
Another thing I have been reading is that some local councils have been moaning that with lots of people flocking to the beaches and beauty spots the amount of litter has increased. Then I read that all the rubbish bins have been removed 'because of Coronavirus'. Further they complain about people going to the toilet behind buildings and in ally ways. Why, because public toilets are shut 'because of Coronavirus'. What do they expect? Put the bins out, open the toilets, get the lifeguards back. It not hard really.
I understand that we could offer up to 3,000,000 Hong Kong Chinese a path to U.K. citizenship if the situation with main land China gets a lot worse. There are currently over 300,000 citizens of Hong Kong who have joint U.K. Chinese citizenship who by using their British Passport could come here immediately and stay for up to six months before having to make a further application to stay. There are another 2,700,000 citizens who are entitled to apply for a British Passport and could also come here. I have no real objection to Hong Kong Chinese coming here. The Chinese have a reputation for working hard and unlike some immigrants don't cause trouble. They all seem to want to do the best for their children, relishing the opportunity to give them a British education and they integrate well into society. They also like cats and in Chinese culture they have a much higher status than Dogs, just as it should be.
Steptoe's brother Piers has been arrested for a second time. Once again he was out at Hyde Parks speaker's corner protesting about 5G and claiming that it causes Coronavirus. He also has an idea that there is a Globalist plan to inject a chip into everyone in the world to control them through 5G transmission towers. Is everyone with the name Piers slightly potty.
The numbers of new cars sold in the U.K. last month has fallen to a record low. The drop on last month was 99.7% representing just 297 cars. It was hardly surprising with manufacturing and showrooms shut and only a few online dealer available. I know that most people would be apprehensive about spending the huge that a new car costs on line. Next month should be better with the showrooms opening on Monday and Manufacturing scheduled to restart in the mass producers over next week and the week after.
The big announcement at this afternoon's press conference was the resumption of 'elite' sport. Football, Snooker, F1, Tennis and Horse Racing can all start from Monday provided they meet the 60 pages of Government guidelines and it's behind closed doors. I know that Football has been planning to get going for sometime and F1 want to hold the British GP later in July or August. I also hear that Snooker has a plan for a competition very soon and Tennis has something planned. However Horse Racing is first out of the traps with racing from Newcastle planned for Monday.
A late announcement tonight, 1,000,000 people who are shielding at home can go out for exercise, with a member of their household, from Monday. If they live alone they can go out with one friend. Monday is going to be a busy day, with some schools opening, the changes in lockdown, Horse Racing starting, car showrooms opening and some car makers restarting.
I guess I better go to bed and get myself ready for Monday.

© WorthingGooner 2020

The Goodnight Vienna Audio file