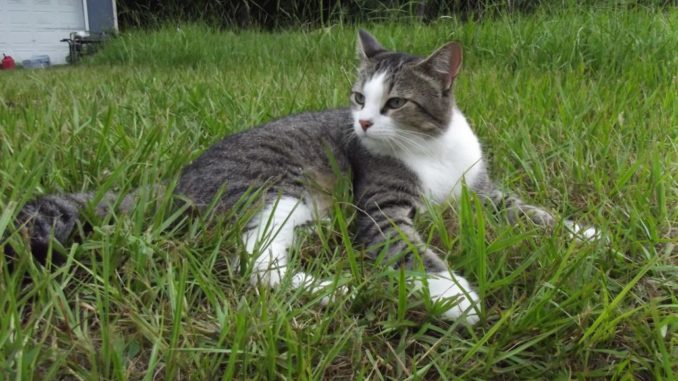 Monday
Good day readers. It's Monday again and it looks like it's going to be another busy week from the mutterings I tuned into over breakfast. Bozzie is holding another one of those Cobra meetings this afternoon and giving a press conference afterwards. This is to be the first of a series of daily press conferences. Bozzie has been practicing his serious face and voice, so I expect some tough news. This morning the Department of Health announced that they are going to issue all those at "high risk" of catching AIDS (Poofs?) a free preventative pill called "PrEP". They think it's going to cost £16 million a year. I guess this will actually save the NHS money as they will not have to treat those who get AIDS with expensive drugs. London Bridge is in need of major repairs and is to shut to cars and lorries until October. I suppose now's as good a time as any, when not so many people are commuting into London. But what if the workmen get struck down with the corona virus.
One of the comedians who has been about all my lifetime died today. Roy Hudd was 83 and I think that all the PM's that I've had the honour of serving under seem to have liked him and listed to his show. Another MP has tested positive for Covid-19. This time it's the Labour MP for Jarrow, Kate Osborne, who has been in a period of self-isolation. As a result, Durham Labour MP Mary Foy is going to self-isolate as she has been in close contact with Osborne. It seems that even wizards are not immune to Coronavirus. Harry Potter star Daniel Radcliffe has got it and has pulled of his current show. Not that it really matters, loads of West End shows are closing down to prevent infection. Bozzie did his press conference flanked by two tame scientists. He appealed to people vulnerable to catching Covid-19 to stay at home to ensure they are "largely shielded from social contact". The groups particularly effected are the over 70's and people with chronic heart or kidney disease.
Ginge made it back to his new home on Canada's Vancouver Island and his wife and baby just in time. Justin Trudeau announced that Canada is to close its borders to non-citizens, other than from the USA. The number of positive cases for corona virus has gone up to 324. I hear a side effect of toilet paper panic buying is that some people have been buying paper kitchen towels to use instead. This has worried water companies who are concerned that kitchen towels flushed down the loo will contribute to "fatbergs" forming in the sewers. I think people should follow my example and go in the neighbours flowerbeds.
Tuesday
A happy St Patrick's day to you all. Many of you won't be celebrating as intended because of corona virus. Covid-19 continues to dominate the news in one way or another. However, there are still a few other things happening, or in the case of the Brexit trade talks, not happening. This week's London talks are off because of the virus. Rishi Nic-Nak is to join Bozzie at the press conference this evening so I expect news on financial assistance for people and businesses. This morning Carphone Warehouse announced that they are closing all of their 531 stand-alone shops, with the loss of around 3000 jobs. They say it isn't anything to do with the virus or Brexit. It's down to the way you humans now buy your phones. People used to buy most of them from specialist shops, like Carphone Warehouse, but these days they either buy or rent online from their network provider or buy a cheap phone and SIM card from a supermarket. Carphone Warehouse shops lost £90 million last year and Dixon's Carphone say that's unsustainable.
A Law Commission report out today said that Britain's Electoral Laws are "out of date, confusing and no longer fit for purpose". They have published a number of proposals aimed at modernising the rules. They don't tackle things like postal voting, electronic voting, or voter intimidation, but talk about labelling online advertisements to show who paid for them and giving Presiding Officers the ability to cancel polls in the event of a terrorist attack or catastrophic weather event. Surely you humans need to go much further than these weak suggestions.
At his trial in Edinburgh Alex Salmond has been denying everything. He claimed it was all a political fabrication and the incidents his accusers described either never happened or were exaggerated. He also said that the evidence given by several people, that female civil servants were not allowed to be alone with him, was untrue. The trial is continuing. The latest unemployment numbers slipped under the radar of the MSM today, hidden behind the wall to wall Covid-19 news. The number of unemployed went up by 63,000 in the last 3 months, but the number of employed went up by 184,000 in the same period. These numbers are very hard for my poor little cat brain to understand. Where have all these extra people come from? I thought that Remoaners said that no one would be coming in to the country after Brexit.
At Bozzie's Press Conference today Rishi Nic-Nak came up with another assured performance. He announced a number of emergency financial measures aimed at stimulating the economy as the virus depresses economic activity. The biggest single move was to pledge up to £330 billion in Government backed bank loans for smaller companies. The Government will also buy loan paper issued by larger companies and get the banks to make cheap loans available by backing them. He also announced a 3-month mortgage payment holiday for homebuyers in financial difficulties. For smaller companies in the hospitality trade there will be a 12-month business rates holiday and grants of up to £25,000. He went on to say that if more money was needed it would be made available. Bozzie announced that an Emergency Corona virus Bill would be introduced to Parliament either later this week or early next week.
Some more corona virus news stories today were that some supermarkets are to let only old and vulnerable people into their shops for the first hour of trading. I will have to take the mickey out of my ghost writer as he falls into the old category. Tesco is to shut its 24-hour opening stores overnight to help with restocking. Morrison's have announced that they want to hire 3500 additional staff to expand home delivery and to cover for those self-isolating. The NHS is to stop all non-urgent surgery. Lastly for today, McDonalds are to close seating areas in their restaurants and turn them into takeaway and home delivery only.
Wednesday
It was a little bit fractious at breakfast this morning. The Little Otter wasn't very happy to learn that one of the UKs top corona virus experts, Professor Neil Ferguson, has got a persistent cough and a fever so he's self-isolating in his London flat. He was at the No 10 press conference yesterday and she's worried that Bozzie might have inadvertently brought the virus into number 10. She told him he should be holding the conference remotely. It was Ferguson that wrote the paper that made the Government change to stage 2 of their virus plan. He lives & works in central London which is the national hot spot for Covid-19 cases and deaths. The Corona virus Bill is now expected to be introduced into Parliament tomorrow and debated on Monday. It's expected to bring in some tough new rules to enforce social distancing, stop mass gatherings and close schools and nurseries. It will allow police and immigration officers to detain anyone they suspect may be infected should they refuse to self isolate and to close down ports if insufficient immigration officers are available. Recently retired doctors, nurses and other health workers will be able to return to work for the duration of the crisis and their re-registration will be made simpler. The bill is expected to be nodded through, will automatically expire after two years and will be subject to review every six months.
PMQs went ahead today with a reduced number of MPs in the chamber. With the agreement of all the main parties only MPs who have a question on the order paper were allowed in. Allowing them to maintain a safe distance between each other. Unsurprisingly Steptoe wasn't willing to stand aside, despite being over 70. Bozzie spoke about a number of things that were being considered to support those who would be hardest hit financially if schools were to be closed. This group includes the likes of the self-employed, renters, those on statutory sick pay and key workers. At his press conference tonight Bozzie announced that schools, colleges and universities in England are to close for an indefinite period from Friday evening. 'A' level and GCSE exams for this summer have been cancelled. The Government has said that exam results and grades will still be announced in August, they won't say how the grades are to be calculated until Friday.
Just before I went to sleep Sad Dick Khan, the Mayor of London, announced that there were going to be big cuts to the level of service on London's tubes, buses and over-ground trains, also 40 of central London's lesser used stations are to be temporarily closed as they're not being used so much due to home working. Very clever to announce these changes late in the evening when lots of people have gone to bed. There will be people turning up at stations in the morning, only to find them closed.
Thursday
I hear over breakfast this morning that 20,000 Troops are to be put on standby in case they are needed to help during the crisis. Bozzie told the Little Otter that all the stories on the internet that London was going into 'lockdown' tomorrow were wrong. The troops are only being readied to do things like drive oxygen tankers. The Queen and Phil the Greek left Buckingham Palace to live in Windsor Castle for the duration of the Covid-19 crisis. With them both well over 90 and being in the highly vulnerable category I can't say I blame them leaving. London is virus central, it has a third of all the UK's cases and this number is rising fast.
The Williams report into the Windrush affair was published today. It was highly critical of the home office. The Home Secretary, Priti Patel, apologised unreservedly in a Commons statement despite her not being in charge in 2017 when it happened. The report makes 30 recommendations, including calling on the Home Office to come up with a plan, within 6 months, to improve how it deals with immigration issues. I wonder how much the report had to do with the resignation of Sir Phillip Putnam, who was the Home Offices top civil servant at the time. For the first time since the outbreak of Covid-19 in Wuhan last December no new cases have been recorded there for a full day. At one time 1000 cases a day were being reported. There were however 34 new cases in people arriving from abroad and 8 deaths from existing cases. China is beginning to slowly return to normal with some factories returning to work and some travel restrictions being eased.
At Bozzie's Press Conference this evening he revealed that a drugs trial was about to start for a possible cure for the virus. The initial trial is for only one patient in Southampton. Bozzie also announced Britain is poised to buy "hundreds of thousands" of antibody kits. The idea is that it would be a pin prick test, similar to the diabetic test, and it should reveal if the person tested has Covid-19 antibodies in their blood. If so they could be immune and go back to work.
The holiday company Saga has been talking to the Government about them loaning 2 of its ships to be used as hospitals. One is an old ship, the Saga Sapphire, that's in its last season and the other is the brand new Spirit of Discovery. I understand that between them the two ships could offer 2600 beds, all in separate cabins. The ships are currently laying idle in Tilbury but could be moved wherever they would be of most use. I wondered how people would feel being confined on a hospital ship after the problems cruise ships had with the virus then I heard the idea was that they should take people who were recovering from things like operations and broken limbs, freeing up beds in traditional hospitals for virus victims. This is a much better idea, if they get the good food traditional on cruise ships and a nice balcony cabin with its own bathroom people may not want to go home. Finally for tonight I see that Russell Brand is stuck in the little New South Wales town of Mullumbimby. He was on a world tour (which has now been cancelled) when Australia closed its borders to non residents and many airlines stopped serving Australia. I doubt he will be much missed in the U.K.
Friday
The discussion over Breakfast this morning was about how some Remoaners were trying to pressure Bozzie to extend the transition period in the light of the current crisis. They're saying that because this week's talks were cancelled it will be impossible to get an agreement by the end of the year. Bozzie said he wasn't having any of "that b******ks". He told the Little Otter if we can't come to an agreement we'll just walk away in June.
The list of key workers, those whose children will be allowed to attend school next week, was published today. It is huge, including all those you would expect such as doctors, nurses, teachers, police and armed forces. But it includes a few surprises, such a broadcasters. The Government is writing to 65,000 retired doctors and nurses in England and Wales asking them to consider returning to work for the duration of the crisis. It applies to people who left NHS employment in the last 3 years. If their medical registration has lapsed they might have to do some retraining to regain it. A lot of the older people appear to be a bit reluctant to go back on the front line as they feel rusty but are quite willing to take some of the second line posts freeing up existing staff.
After the announcement earlier this week that Barnier has been diagnosed with Covid-19 it looks like he might have infected our chief negotiator David Frost. Frost has not been tested but has been exhibiting symptoms so he is self-isolating at home. The Government has insisted that they will not be changing the date of any talks as a result of these events. The Jury in the trial of Alex Salmond has retired to consider their verdicts on the 13 charges of sexual assault he's facing, some of which date back 12 years. The judge told the jury to weigh up the evidence carefully and reminded them that under Scottish law they could return one of three possible verdicts guilty, not guilty and not proven.
I watched Bozzie's press conference on one of the office TVs. He was first up and announced that all pubs, bars, cafes and restaurants were to close tonight as too many people were gathering in them. Then it was Rishi Nic-Nak's turn. He is getting to be a more assured performer every time he gets up to speak. Bozzie will have to watch out or we will have a Hindu PM! He announced a lot more financial measures, like the Government paying 80% of wages to stop workers losing their jobs, extending the corona virus Business Interruption Scheme from 6 months to 12 months, deferring VAT payment, deferring Self-Assessment payments to January 2021, support for renters and the launch of a new advertising scheme. Heaven knows how much all this lot is costing, it's too much for my poor little cat brain to calculate.
Saturday
Morning folks. It's a lovely day today, I might have a snooze on a windowsill in the sun later if I can get out of the chilly wind. I told you earlier this week that Russell Brand was stuck in Australia. Well unfortunately he has escaped and is flying back to the UK with his wife and two little girls. He hired a private jet to fly them from the remote outback to Sydney, where he was seen walking through the airport wearing blue protective gloves. However, his children weren't protected, they were pictured running round the airport without blue gloves on.
No big announcements at today's press conference. Bozzie had a day off and it was chaired by a very nervous George Eustice the Environment and Food Minister. He spent most of the time talking about how there weren't any food shortages, the problem is that people were snapping it up quicker than the supermarkets could get it from their warehouses to the shelves. He said that in the last 3 weeks £1 Billion worth of food had been squirreled away in peoples store cupboards.
I hear that a couple of the office staff are self-isolating, fortunately for me one of them isn't the Dreamies girl. She whispered in my ear while stroking me that she hadn't been able to get Dreamies but she had a Felix "Goody Bag" with three different flavour treats. If anything, I think they might be nicer. Many British supermarkets have started special shopping hours for pensioners, but Tesco are to start a special hour for NHS workers this Sunday. The hour before normal opening has been reserved for them. I hear that as it's Mother's Day they will be giving away bunches of flowers to female NHS workers. Last week British food manufactures produced 50% more food than usual. To try to speed up restocking the big supermarkets are trying to hire extra staff. All together they are looking for an extra 25,000 new employees. An Isle of Arran based cosmetic brand has produced 15,000 bars of soap to be given away free to islanders to help protect them from the virus. Bars are to be delivered to all schools and nurseries for all staff and pupils. Hand care packs containing 5 bars of soap, hand wash and hand cream are to be issued to every household on the island.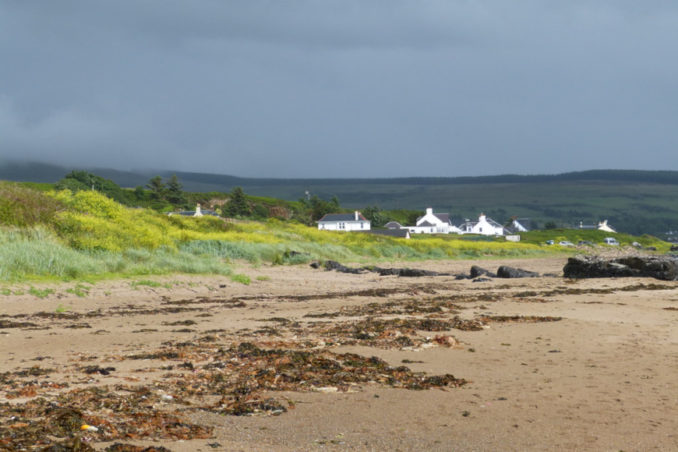 Another one of those silly stories emerged today. MOT tests for lorries, buses and trailers have been suspended from today, but car tests haven't. It's also been decided to stop most driving tests for the foreseeable future as the examiners can't keep 2 metres from the candidates. However, driving lessons can continue and driving tests will still be available for those with critical needs such as NHS delivery drivers. Essex Police have been on the ball and have recovered a van load of stolen toilet rolls and hand sanitiser, making 3 arrests in the process. Will the stolen goods be returned or will they be retained as "evidence"?
Well that's all from me for this week. I'd like to say I will be meeting up with my mother cat on Mother's Day but I haven't seen her since I was a cute little kitten. I doubt I'd recognise her if I saw her.

© WorthingGooner 2020

The Goodnight Vienna Audio file