Monday
Good morning merry readers. I don't know why but something woke me early from my slumbers. Anyway, I ventured into the back garden and there was a grey tree rat on the bird feeder. Now I can put up with birds on there, some are even quite pretty. It is only the little ones that can get to most of the food, so I tend to not bother them, I just watch from afar. But this grey monster was hanging upside down attacking the peanuts and that annoyed me. So, I belly-crawled across the wet grass to get as close as possible before launching a giant leap at him. The claws on my right paw must have missed him by millimetres and he was off and over the garden wall. Pointless pursuing him, I know from experience they are too nimble for this old cat. Still, I bet he had a shock and I hope he got indigestion from having to run like that in the middle of eating.
I hear that Sad Dick's cycling tzar, Will Norman, has been caught out telling porky pies in a podcast. He claimed that Low Traffic Neighbourhoods were good for businesses and footfall had increased by as much as 40% in areas where LTNs had been introduced and cars banned. But like his boss he was being very selective with his data and was in fact using data from 10 years ago, before the first LTN was installed. What the 2013 report actually said was that people who walked or cycled were likely to spend 40% more-time shopping than a driver. This is something logical as it takes them that much longer getting to and from the shops. On the other hand, shopkeepers say businesses are hit hard with footfall going down by 70% and some people not being able to get deliveries. Instead of making things better they are making things much worse for people. When are we going to be free of this disaster of a mayor?
Another mass shooting in the United States yesterday. This time it was in a small town in Alabama and reports say four people were killed and 28 were injured. This brings the number of mass shootings in the US so far this year to over 160. A shooting needs to have four or more people killed to be named a 'mass shooting.' This time it was a birthday party for a sixteen-year-old and an altercation broke out followed by the shooting. The town police force is too small to handle such an event and has handed it over to the state police who have yet to name the victims or any news of the shooter.
I hear that the deputy chairman of the BMA is the daughter of two Corbyn-supporting Labour Party activists and was herself a member of Momentum and campaigned for the Tramp to be Labour leader. She says she now stands for the 'broad Left' and 'came out' as an LGBT 'person' at the age of 13. Why am I hardly surprised to learn that she has been campaigning for this strike for some years? Oh, and is 'broad Left' a new way of saying far Left or Communist?
Labour's latest attack ad is another beauty. It says "Do you think your Council Tax should be 15% higher? Richie Sunak does." Well, what Labour has done is pick out the only council in the country to increase its Council Tax by this amount. In general, CT is capped at a 5% increase. The exception is the London Borough of Croydon where last year the Labour Council effectively declared bankruptcy with an enormous debt, they had no way of paying back after losing hundreds of millions of pounds investing in property. This included buying a hotel for £53 million that went bust and investing in a shopping centre that failed. Since the collapse of the Labour administration, the Tories have been trying to run a minority administration and starting to pay back the debts. This council were granted special permission to raise the extra money. I would have thought Labour would have thought better than drawing people's attention to such a disastrous Labour administration.
The ITV show 'Britain's Got Talent' was back on Saturday night and it appears that the audience has started to abandon the show. The overnight viewing numbers were down on last year's opening show. Last year the average audience was 6.1 million, this year it has fallen to 5.5 million. That is a fall of around 10%, I bet the advertisers were delighted.
When it was reported that Germany was sending 18 of its Leopard A2-6 tanks to the Ukraine and it was reported at the same time that they would be replaced by newly manufactured Leopard A2-7 models, probably similar to the A2-7HU version currently being manufactured for Hungary. Now I read that the Germans are going to procure a new version, the A2-8. The new model will feature new special hardened steel composite which includes a tungsten layer, plastic filler and ceramic plates. It will also be armed with an upgraded L55 gun that is 1.3 metres longer than the current L44 gun fitted to all A2 tank models, giving them a much-increased muzzle velocity. It is also reported that the Germans are considering a much larger order to replace older models.
Tuesday
Well, two dry mornings running and it's sunny and warmer, so the gardener is out on that noisy, smelly mechanical monster, cutting the grass. I hate it and avoid it like the plague. I keep getting visions of my tail disappearing into the grass box.
So, the latest news from north of the border is that the treasurer of the SNP, Colin Beattie, has been arrested over the missing £600,000. He has only been in post for 18 years so he should know what is going on. Apparently, this money just disappeared into thin air, not leaving any obvious trace. Then a £100,000 camper van, parked on Wee Krankies's mother-in-law's drive, is taken into polis custody. But whose van is it? It has been reported that it belongs to the SNP and was to be used as an election 'battle bus'. But who in the SNP knew they owned it, and why was it parked on the MiL's drive? It gets murkier and murkier.
Another proof that King Jug Ears the Woke is aptly named. For the Coronation of the late Queen a new dish, Coronation Chicken, was invented for the public to consume at the thousands of spontaneous street parties. The dish was originally eaten with salad and has now become one of the nation's favourite sandwich fillings. For King Jug Ear's Coronation, he wants us to eat quiche at the few hundred street parties that are happening this time. But it's not just any quiche, it's vegetarian quiche to satisfy his wokeness. Who wants spinach and broad beans in what used to be called egg and cheese flan. Quiche is French, why can't we have British egg and cheese flan with a generous addition of bacon or ham? Is it because we mustn't upset the Muslims?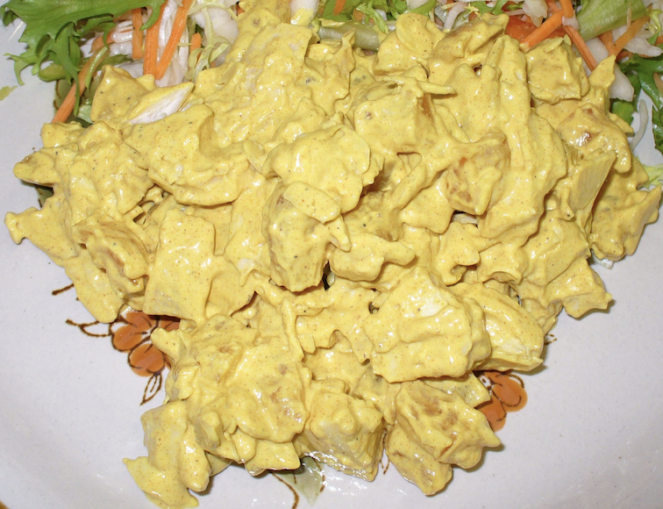 I hear that following the move by Southeastern Railways to do away with first class on its services, London Northwestern Railways are to follow suit when the next timetable comes out on 21st May. Of course, LNR can't remove 1st class seats from its services from London Euston to the likes of Milton Keynes, Birmingham and Crewe overnight, so it intends to 'declassify' all first class seating meaning anyone can sit there making 4.7 million extra standard class seats available each year. I can see an almighty scramble to sit in the bigger, more comfortable and more spacious first class compartments on the 21st.
So, the Brecon Beacons are no more, the national park is to be known by its Welsh language name of Bannau Brycheiniog in future. The explanation of the change is that the name encourages climate change because a beacon produces CO2 emissions. This is yet more woke nonsense. If the Welsh want to rename the park in their own language, why not say so instead of pretending it is being done for the good of the people? I bet King Jug Ears approves.
The latest employment numbers were out this morning and the number in work has edged up and the number of job vacancies has fallen again, but only slightly, leaving 1.1 million job vacancies. Interestingly the number of people "economically inactive" or in other words not bothering to work has also fallen a bit. The falls seems to be mainly made up by students getting jobs. The good news is that the people finding jobs will be paying more tax into the treasury coffers and not be draining them with dole payments.
After 18 years in construction and testing, the Olkiluoto 3 nuclear power station in Finland has finally begun producing regular output to the Finnish grid. The good news is that this is an EPR-type reactor, the same type as we are building at Hinkley Point and is proposed for Sizewell C and it's good to see it working even if it is a mere 12 years late. The 1.6 GW reactor is expected to produce around 14% of Finland's electricity.
Wednesday
Another overcast start to the day, but the sun was trying to break through when I went on my constitutional, and it was quite pleasant outside. Over breakfast I heard the latest inflation numbers were down, but not by as much as the 'experts' had predicted. So, the expect comes on the radio and says this is a government failure for not bringing the inflation level down to their predictions. Isn't this strange, I would have asked the expert why he had got his prediction so wrong? It's as if anyone can make any old predictions and then berate others for not meeting the predictions.
I hear I have just missed out on celebrating Hocktide. I had absolutely no idea what it was until I read about it yesterday. It's a festival celebrated on the first Monday and Tuesday after Easter bank holiday Monday. Hock Tuesday is also a quarter day, one of the days when farm rents used to be due. It also indicated the start of summer in the old country calendar. But it is one of those festivals that has been drifting into obscurity, but it is still celebrated in one place, Hungerford. 'Tutti men' visit 'commoners' to check they have paid their rent and reward them with an orange if they have. For those that haven't, they carry a six-foot wooden pole to encourage them to do so.
The Israeli armaments manufacturer Elbit Systems has announced that they have received a $107 million order for its truck-mounted 155mm Howitzer it calls ATMOS. The purchaser does not want to be identified (Ukraine?). ATMOS can fire all standard NATO 155mm projectiles up to a range of 40 Km, but it can also fire a much longer-range Israeli-made rocket-assisted projectile called a RAP. I wonder where that name came from?
Apparently the combined British and Irish bid for the 2028 Euros includes a list of stadiums that will be used. On that list are some of the best possible places we can offer, Wembley Stadium, the Tottenham Stadium, The Principality Stadium, The Aviva Stadium and the new Everton Stadium that is under construction. But also on that list is Roger Casement Park. Where? I hear you ask. Well, it is a derelict tip of a place in Belfast that used to be a Gaelic football stadium before falling into disrepair. There is a plan to turn it into a modern stadium but there is no money to do it. UEFA are supposed to decide which bid is to win the 2028 competition in the autumn. At the moment it is between us and Portugal and Portugal have also bid for 2032 as a backup. So if we were to win the rights to host the tournament, Belfast has about five years to put the funding in place and do the work to convert this current heap of crap into a modern 34,000-seat Northern Ireland national stadium. I wish them luck.
As the law stands at the moment, by 2035 all trucks under 26 tonnes will have to be zero-emission vehicles and all diesel trucks are banned from 2040. Effectively that means they will have to be powered by either electricity or hydrogen unless someone comes up with something miraculous before then. But I understand that now there is not a single dedicated truck changing point of either type in the U.K. Of course there are charging points for cars, but these are not much use to a truck which needs to charge much more powerful batteries, so they need a very different charger. At the moment we are in a chicken and egg situation for small trucks, it is pointless buying an electric truck if they can't be recharged, and no one wants to put chargers into truck stops if there are no trucks to use them.
Speaking of EV chargers for cars, Lotus Cars has announced a new one capable of charging at 500 Kw. Currently the fastest chargers in the U.K. are a few 360 Kw ones. The only problem is that very few cars can make use of such a quick charge. The best home chargers are 50 Kw and with that you would probably get 50 or 60 miles in fifteen minutes. But one of the quirks of EVs is that the last 10% of the charge takes forever, so many don't get charged to 100%. So, if cars can't use 500 Kw chargers why are Lotus bothering? Well, their new SUV, the £89,500, Eletre will be able to be charged at 350 Kw and they are looking at the future. Not only that, but some Chinese cars that can be charged at 480 Kw are due to go on sale here soon. Here is my cat prediction, it will only be when ultra-high-speed chargers are common and you can add 300 or more miles range to your £20,000 family car in under five minutes that EVs will be generally accepted.
I always thought that some footballers (and ex-footballers) were paid too much for their own good. They are renowned for wasting their money on the fripperies of life, flash cars, huge houses and Rolex watches to name but a few. Now I read that Erling Haarland, who is said to earn a mere £865,000 a week, is buying expensive pyjamas. Who really needs to a have a £1,310 pyjama jacket and a matching £1,100 pair of trousers from Dolce and Gabbana when you could buy a perfectly acceptable set from M&S for £30? Most people wear them to go to bed in, but it seems that Haarland thinks they are a fashion item, to be shown off in public. It's not as if most people fly to South America in them or wear them out to a posh restaurant for dinner like him. I wonder if he changes into a cheap pair he bought in the market to sleep in?
Thursday
What a lovely warm, sunny morning today. It is really getting to be more summery at last. I think I might try to get my patrols done early today so I can get out in the street. I was pleased to hear that the government is going to amend the Illegal Immigration Bill that is currently going through the Commons to allow ministers to ignore the so-called 'pyjama orders' coming out of the ECHR. These are the temporary injunctions awarded in the middle of the night by an ECHR judge dragged out of his bed without a hearing. I am sure the newly christened Sir Softie and his lefty mates will kick up a stink, but there is absolutely nothing they can do about it while the government has a big majority.
If you watched the West Ham v Arsenal match on the TV, you could hardly miss the presence of Sir Beer Korma at the game. The cameras picked him out several times and lingered on him just long enough to annoy viewers who would much preferred to have seen what was happening on the field rather than Sir Beer laughing with a companion. Now I learn he was the guest of Mulalley & Co. Limited, an Essex-based construction company. Sir Beer declared some £1,050 in hospitality received. But perhaps more interestingly Mulalley have been ordered to pay £10.8 million in a court ruling over defective insulation at Grenfell Tower. You would have thought that with all the shouting about Grenfell emanating from the Labour Party, Sir Beer would have been very careful to avoid any company associated with the disaster. On the other hand, I guess a freebee to the football was just too good for him to miss.
One of the things that seems to have gone under the radar is that under the recent Trade and Corporation Agreement with the EU, we have once again been given access to Horizon Europe. This is the EU research and development programme they chucked us out of when we left the EU and comes just as we have set up our own programme. The new agreement allows for our level of payments into the scheme to be negotiated. However, I hear that the EU say they do not expect us to pay for the two years that we have been banned from being members. I must say that is very magnanimous of them.
Its good news for readers who frequent Spoons. They are going to take advantage of staying open for an extra hour on the evening of Sunday 7th May to celebrate King Jug Ears III's Coronation. Apparently, the hundreds of Spoons pubs don't all shut at the same time on a Sunday evening, so those that shut at 10 pm will stay open until 11 pm. Those that normally shut at 11 pm will shut at midnight. And those that shut at midnight will close at 1 am on Monday morning. An hour's extra drinking is neither here nor there.
Today or tomorrow, when you visit the shops, you should find that free-range eggs are back on the shelves. The bird flu restrictions have been lifted and the chickens, duck, geese and the likes have been allowed outdoors once more. The film I saw on the office big screen TV showed them reluctant to come out of their sheds. I don't know if they had forgotten about going outside or they were just stupid. What is odd is that although the incidents of bird flu in the wild have gone right down, it is still around, and this is the time when we see the return of migrating birds so the risk goes up again. I do wonder if now that chickens are out of lockdown, they will be allowed to take off their face masks.
I learn that about two-thirds of containers arriving and departing from Southampton travel by road meaning that the other third travel by rail. Of course, I told you previously about the rail bridge over the Thames that has been closed forcing those trains to go on a much longer route to the North and Midlands via London. Now I hear that one of the operators of the container trains is crowing that they now have a 'Green' locomotive pulling its regular services to and from Scotland. Well, I think they are stretching things a bit, the Loco is fuelled using what is called hydrogenated vegetable oil (HVO). It might be using waste oil from chip shops and commercial kitchens, but it is still running on oil! Also, HVO only takes the train as far as Crewe, there they swap over to an electric loco. Surely the better option would be to electrify the line all the way to Southampton?
I see that the animal rights activists who tried to stop the Grand National on Saturday have put out a video complaining that the police were too rough on them. One of the poor little babies broke his collar bone when the fuzz pulled him off a wire mesh fence he was attempting to scale. A girl moaned about police dragging her away from a fence she has stuck herself to. Another man complained that his handcuffs were too tight. Well welcome to the real world all you little Jacindas and Tarquins. This is what happens in most parts of the country when you break the law and don't come along peacefully when asked. Animal Rights, Extinction Rebellion and Just Stop Oil, have had it too easy for too long, with the woke Metropolitan Police bring them cups of tea and blankets. I was delighted to hear the Chief Constable of Manchester saying that the result of protestors glueing themselves to roads in his area would be the protesters leaving their fingerprints on the road. They have been warned.
Friday
Back to grey and damp this morning, those sunny days didn't last very long. I got a couple of hours windowsill time in yesterday before the sun disappeared and the rain blew in. I had to laugh when I read that the joint leader of Extinction Rebellion drives a diesel car and buys her food in Waitrose. So, it's a case of do as I say and not as I do. It always seems to be the case that the 'greenies' are those that can afford it most and want everyone else to pay.
I hear that yet another Chinese electric car maker you have never heard of is coming to the U.K. This one is called HiPhi and is fairly new (2017) and will begin selling their X and Z models cars on the European mainland later this year. At the moment they only build left-hand drive models so starting in the likes of Germany makes a lot of sense. However, when asked if they intended to confirm plans to sell right-hand drive models in Britain in 2026, they said that it would be much sooner than that. I don't expect them to be cheap as they are not exactly a mass producer having sold only just over 4,000 cars in each of the last two years in China, where they start at around $92,500.
A story reaches me from California of a trial of the state's emergency alert system. This is the same type of smartphone alert system that we will be testing on Sunday afternoon. In the U.K. we have been getting warning of this test for weeks and have even been told that the alarm can be turned off and how to do it. Unfortunately, that is not what happened in California where, without any warning, the alarm went off at 04:45 with a siren-type sound and a message saying it was only a test and to ignore it. I am not sure how being jolted out of your sleep in the early hours of the morning can be easily ignored.
So, Elon Musk saw a mere $2.5 billion go up in smoke yesterday. His SpaceX heavy rocket blew up a few minutes after its initial launch when its first stage failed to separate from its second stage and the rocket was seen to start tumbling before exploding when a technician pressed the self-destruct button. This is the biggest rocket ever launched at over 400 feet tall. Its payload capsule is enormous and I read it has been designed to carry 100 people at a time to Mars. Fortunately, this was an unmanned test of the reusable rocket. It doesn't look like this one will be being reused.
The Russian Defence Ministry last night announced that a Russian Su34 fighter bomber had accidentally bombed the Russian city of Belgorod close to the border with Ukraine. The Ministry says there was "an abnormal descent of airborne ordnance" causing a 20-metre crater in the middle of the city and two injuries. What exactly happened is to be the subject of an enquiry, but I wouldn't want to be the pilot of that plane.
The oddest story I have read this morning is that Sri Lanka is so short of money it is considering selling 100,000 of its native monkeys to China and has set up a committee to investigate the possibilities. They say that the particular type of monkey, the toque macaque, is unique to Sri Lanka and would be displayed in Chinese zoos. The odd thing about this is there are only 18 zoos in China so each would get over 5,000. Environmentalists say the real reason is that these monkeys are either set for research labs or restaurants as the Chinese have a love of monkey meat. The Sri Lankan government is struggling with the country's finances and has been desperately trying various ideas to raise funds. The monkey's idea follows on proposals to legalise marijuana so that it can be cultivated and exported.
The manslaughter court case against the actor Alec Baldwin over the death of a technician on the film 'Rust' has been dropped by the prosecution. Baldwin won a case in which he argued that the old prosecutor should be removed from the case over a conflict of interest meaning that a new prosecutor and team had to take over. It now seems that this new prosecutor has been doing a complete review of the case and has decided that there was never a case to answer, and it has been quietly dropped. As Baldwin faced the possibility of five years in prison I bet he is delighted.
Saturday
Another dull grey morning but at least it's dry this morning. So, the Rabbit quit yesterday, and we had a mini reshuffle. That Dowden bloke is the new deputy PM. Personally, I have always found him a bit of a wet lettuce, but I guess I will be seeing a lot more of him in No 10 so I'm willing to give him a chance.
My duty feeder put the radio on this morning and tuned it to a BBC station. It's usually on LBC or Talk Radio/TV in the early morning, but this morning when it came on, it was that ridiculous Ballboy who was pontificating. The feeder man said he couldn't listen to that 'lefty pratt' and returned. Anyway, they had a story about researchers who have been getting lonely parrots video calling each other. They give them a tablet device which has a montage of parrot pictures, and they can pick out the one they want to video call by pecking their picture. They then get a five-minute call. Apparently, they all have favourites that they regularly call and some they totally ignore. I wonder if they have a similar app for cats, so that I can ignore everyone?
Whisper it quietly but today the Pound is the strongest currency in the G10. Over the last couple of months, it has been getting stronger and stronger as the economic data coming out of the U.K. has been better than predicted by economists month after month. On Friday the exchange rate against the Dollar ticked up to $1.25 to the £1. Of course, that also partially reflects the weakness of the Dollar. But it is great news for holidaymakers.
A disturbing story reaches me from the US of A. An old couple were on a short Caribbean cruise on the Celebrity Equinox when the husband had a heart attack and died. The wife was told the body could remain in the ship's morgue for the five days until the ship got back to Miami and then be picked up by a funeral parlour or be landed at the next port of call and flown home, however as it was a death at sea on a foreign ship there would probably be an autopsy. So, the widow chose the former option. When the undertakers came on board In Miami to pick up the body, it wasn't in the morgue, and no one knew where it was. It eventually emerged that the morgue's chiller had broken down, so they moved the body to a big, chilled wine store. Morgues are normally kept below freezing to stop the body deteriorating, wine chillers normally are kept at around 11° to keep wine at its best. When the body was found it was laying on a wooden pallet and was going green. I feel a court case coming along.
Earlier in the week I talked about Everton's new stadium. Well, today I have learnt that the main construction work has been completed and the topping out ceremony was held yesterday. There is a bit of roofing still to finish but work has now moved on to the fit-out. That's always a sign that work is progressing, and the building is dry. Of course, there is still a lot more work to be done before the stadium can welcome 52,888 paying customers for the start of the 2024/5 season, but it shows every sign of being ready on time.
A couple more cruise stories for you. The popular Alaskan cruise port of Juneau has decided that from next year they are going to limit the number of ships in port to five large ships at once. Now I wonder what is considered a large ship? Also, I hear that Celebrity Cruises has oversold an autumn cruise to Japan on the Celebrity Millennium. They have been writing to some passengers simply cancelling bookings. Other cruise lines offer compensation when they cancel a cruise but to date, not Celebrity, who are part of the Royal Caribbean International Group. In recent weeks Royal Caribbean have oversold two of their own cruises. Now a third company that uses the same booking engine has oversold, if I were Royal Caribbean management, I would be asking serious questions of my IT people.
I see a leader of the junior doctors at the BMA has been suspended for joking about gassing Jews and saying that Conservatives are 'bastards' and shouldn't be allowed to work as doctors. Dr Martin Whyte, a deputy chair of the junior doctors' committee and a member of its executive also tweeted joking about the Queens 'decomposing body'. He also said the Holocaust was a hoax and that doctors should not visit Israel. How does someone that nasty rise to such a high position in a union? I suppose that is what happens when people don't bother to get involved in union elections, the left-wing activists take over.
Well, that's me done for the week and the sun has come out weakly, it's not that warm but the windowsill beckons. Like last week I intend to curl up in the corner, out of the wind and in the sun, so I can catnap until dinner time. I hope it will be quiet in the street this afternoon, but with all the demonstrators in London this weekend I wonder if I will be able to snooze. I should be back with you all again next week.

© WorthingGooner 2023