Allendale is a small market town, high in the North Pennines, some 10 miles south of Hexham. Only accessible by rough B roads, it is not en-route to anywhere in particular, so is isolated and unchanged.
For many months of the year the weather is not kind – it is in a valley, but at altitude and with little other cover to shelter from the westerly winds would be cold and rather bleak.
On Bank Holiday Monday the weather was as you know roasting hot, even in the Pennines, the urge to 'go out and do something' was strong so a walk chosen.
We followed a walk recommended in a book '50 walks in Durham and Northumberland of 2-10 miles', by the AA. It is an excellent book for the odd trip out on a fine day rather than a long range hike, ideal for the more mature readers.
We set off from the town – all free parking, no great crowds, on a southerly loop along the River East Allen. Much of the town is Georgian or earlier, with Victorian additions and the usual small housing estates at the fringes. Some are positively ancient.
We worked along the river, often high in the neighbouring fields as the river is in a steep gorge. The guide accurately covering each turn and point at which you wonder if you're lost.
After a couple of miles we paused for a coffee in the river valley. No sound but for the lambs nearby.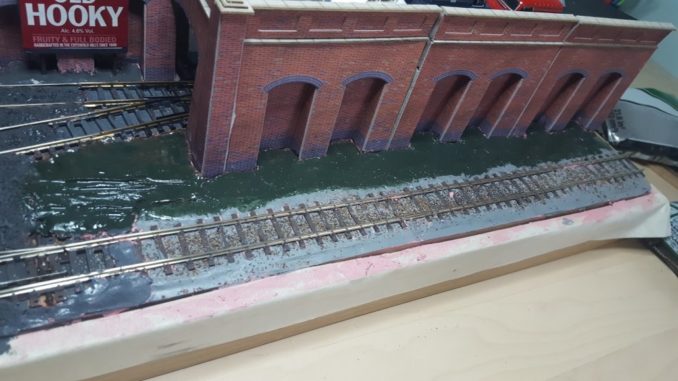 A few more fields, past a disused farmhouse, the only sound being the calling of curlews nesting in the meadows, passing a dead tree, covered in lichen – you tell the purity of the air by the level of lichen and in this case it was covering the old wood.
Once at the southern end of the loop, we crossed the river and climbed the other steeper side in a couple of stages. At each point views would open up as the altitude increased.
Ending up with wide swooping vistas and till the peace and quiet – not one single walker of other person met on the route.
After an hour and a half we were back in the town, so sat finishing our sandwiches on a bench watching the world go by – mainly people stopping to chat to friends. It is a small town, with primary school, library, plenty of pubs, a co-op, not even any takeaways or mosque.
Definitely worth a visit ON A FINE AND SUNNY DAY.

© Sweaty Dave 2018

Audio file