Monday
Good morning everyone from an extremely quiet London on this bank holiday Monday. I can normally hear lots of traffic noise and this morning there is hardly any. There is only a skeleton staff in today, I suspect loads of them are enjoying what seems to be a sunny day. I heard the Home Secretary wants the police to investigate all thefts instead of just giving people a crime number. Before austerity was a thing that is just what they did, if your house was burgled a fingerprint team would turn up. Now you get given a number for the insurance company. Then they lost 20,000 officers and decided to stop minor and middle crime investigations for lack of resources. Now they are back to a full complement of officers they want to stay with the status quo and not go back to where they used to be. They have had it too easy for too long.
After I told you about the Cunard liner breaking away from its berth, I now hear of a similar incident happening to the P&O Britannia over the weekend. It was moored in Palma, Majorca when an enormous storm broke with torrential rain and 75 mph winds. The ship's mooring rope broke and the ship drifted into an anchored tanker damaging a lifeboat and dropping a gangway into the sea. At the time an emergency training exercise was taking place with the city's fire brigade and several high-pressure hoses broke and fountains of water from them added to the fun. The ship's departure was delayed overnight by a damage inspection.
Tonight, the expansion of the London ULEZ scheme kicks in and the media says Sad Dick is now looking at pay-per-mile charging. What is strange is that Sad Dick says this is not the case, but he still has a committee looking into the possibility. Mind you in 2021 Sad Dick answered a question by saying expanding the ULEZ zone to outer London was not planned. What Sad Dick says and does are two different things.
I read that a scaffolder has won a court case against Sad Dick's ULEZ and had £11,500 worth of fines dismissed. Apparently, the Road Traffic Act says that motorists can only be fined if there is a warning on the signs saying how much the fine is. The scaffolder pointed out that ULEZ signs make no mention of a fine, either indicating that a driver is entering a zone or that there is a charge for entering the zone. The tribunal that heard the case ruled that the Transport for London (TfL) signs for the ULEZ were not 'authorised and lawful'. Has the man found a huge loophole?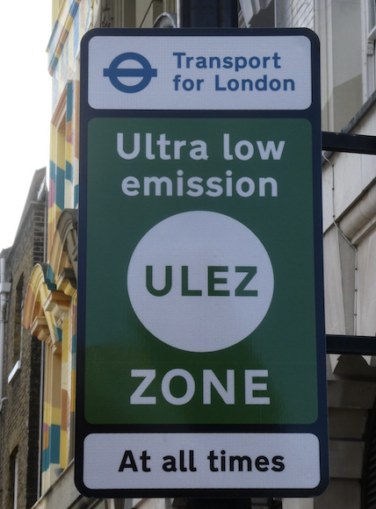 The SSN-AUKUS submarines are going to be a major collaboration between Australia, the UK and the US, with the first submarine being built in the U.K. and going into service in 2030. It will be a highly advanced design with torpedo tubes and vertical launch anti-ship missile systems to match the latest US attack submarines. The advanced electronics will come from all three nations, the reactors will be manufactured by Rolls Royce and the propulsion system will come from the US and is said to be virtually silent. The first boats will all be built in the U.K. with Australia receiving their first U.K.built boat in the late 2030s, before beginning their own manufacturing with an identical fit-out for all the boats for interoperability. To tide the Australians over between their existing Collins Class boats and the new SSN-AUKUS boats the US will loan Australia three and up to five Virginia Class boats.
Essex Police have recovered the cars of two Premier League footballers from inside containers at London's Tilbury container port. The cars, a Ferrari and Range Rover Sport, belonging to the unnamed footballers were found in shipping containers due to go to Dubai. The Essex Police have recovered over £400 million worth of luxury cars about to be shipped abroad already this year. I think if I had a car I would buy something very ordinary then it wouldn't be worth stealing and shipping abroad.
The British Army is being equipped with a new anti-drone attachment for their SA80 rifles. The electronic system works a bit like a telescopic sight drawing a box around the drone and tracking it. I hear that it locks the SA80 firing mechanism until the rifle is properly aimed at the drone and considers the drone's movement making a hit much more likely. The MoD say an initial order has been placed for what it calls a game changer and is expected to place follow-up orders for the dismounted troops of the Navy and the RAF as well as follow-up units for the Army. I wonder how long it will be before we are giving units to the Ukraine.
Tuesday
It is cloudy again this morning but dry at the moment, if fact it's not due to rain until after I am tucked up in my lovely cat basket. Today is the first day of Sad Dick's expanded ULEZ zone, the money-making exercise that pretends to be about clean air. I heard the radio this morning where the Deputy Mayor for Transport was interviewed (how many deputy mayors are there?). He was asked how much the expansion scheme cost and of course he said he didn't know. Really? It's been in the media for weeks that it is costing £75 million, but that was before the 'Blade Runners' got busy, so it's probably costing a lot more. It is expected to bring in £100 million this year to help fill the black hole that is Transport for London.
I love the story that 'green' nut job Chris Packham is being investigated for illegal bird sniffing. Who knew that sniffing a bird without a license is an offence! He appeared on the TV where he sniffed a goshawk chick form the New Forest. This upset a viewer who reported him to Hampshire Police, who now say 'a man is being investigated'. I can't stand Packham, but this is clearly mad.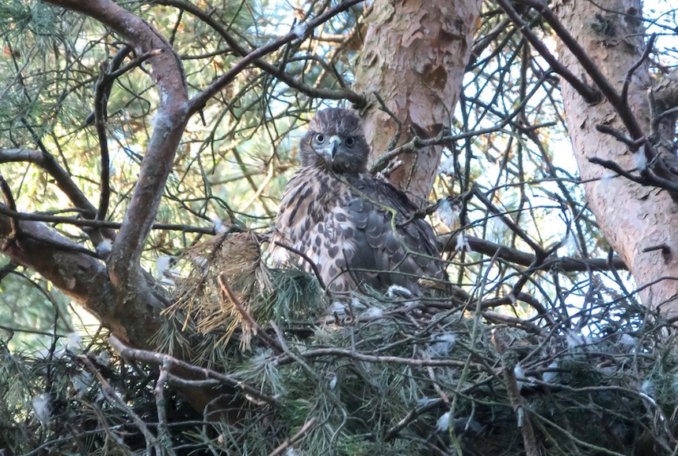 You probably read about the failure of the National Air Traffic Control system yesterday, when not only the computer system failed, but the backup system didn't work either when they tried to switch over to it. Apparently, it was tracked to a software problem and fixed within a few hours but not before it had hit thousands of flights and the knock-on of planes and crews out of place and crews out of flying hours will last for days. But what went wrong? Was it a software bug, or was the system hacked? Well, the word I hear was it was the French, who's ATC system passed a badly bugged set of flight plans into the British system.
A little more on the cruise ship P&O Britannia, which was damaged in a storm in Palma, Majorca. A lifeboat was damaged beyond repair on the ship, and this means that the ship is in breach of maritime law in respect of the ratio of lifeboat places to passengers. The damage is so bad that the lifeboat will have to be replaced when the ship returns to Southampton. But to be allowed to continue they had to offload 325 passengers and fly them back to the U.K.
Yesterday Japan suspended its planned launch of a moon lander carrying a small moon rover. The Japanese aimed to follow the US, Russia, China and India by landing an unmanned rover on the moon. The Japanese Space Agency, JAXA, rocket was supposed to launch at lunchtime but was postponed because of high winds in the upper atmosphere. The small robotic lander is called the 'Smart Lander for Investigating Moon' (Slim). The new launch date for 'Slim' is yet to be announced but is expected to be early September.
I have been reading about a man, who was originally Russian, but claimed and was granted refugee status in the U.K. because he was a member of the political opposition to the Russian government and feared for his life in Russia. Last Wednesday he was returning from a holiday in Sicily and was arrested by the Italian police as he boarded the flight home. The Italians said he was being arrested under a 2017 warrant issued by the Russians. Yesterday he appeared in court where a representative of the UNHCR explained to the court that as the man had legal refugee status, under the protocol signed up to by the Italian Government all warrants from his old country were null and void. The man was released by the court but couldn't fly home because of the air traffic control problems.
In the news from Scottishland I hear that over the bank holiday weekend over two hundred people were involved in an intense hunt for the Loch Ness monster. They had loads of modern equipment including high-speed cameras, drones and hydrophones. I hear that on several occasions the hydrophones picked up unusual noises and the investigators got excited that it could be the monster. Then it was suddenly realised that the recording equipment attached to the hydrophones, that picked up the noises, wasn't plugged in and the noises were lost forever.
I keep hearing about how 'green' the People's Republic of China is with its many wind turbines and solar farms. Today the good old lefty paper, The Guardian, reports on the Chinese coal-fired power industry. Unlike most of the rest of the world, China is going full pelt to approve and build new coal-fired power stations. In 2021 the Chinese president, Xi Jinping, promised to stop building coal-powered plants. But only a year later China suffered from regional power shortages. As a result, Chinese authorities approved the construction of 86 gigawatts of new coal-fired plant. A modern power station is normally about 1GW so that would mean 86 new power stations. So far this year China has approved another 52GW and has started the construction of 37GW of coal-fired power. In addition to that a further 42GW of plant is being considered and 8GW of projects that have been on hold have been released. China currently emits over a third of the world's carbon dioxide and at this rate it's not going to be less any time soon.
Wednesday
It's a lovely sunny morning today and pleasantly warm in the sun. Now this is what I like, not too hot and not too cold, it's ideal windowsill weather. So, the National Air Traffic Control lot have admitted that what I told you yesterday was correct. The boss has admitted that Monday's crash was caused by an airline loading dodgy data into the system. They haven't said which airline it was, but I am told on excellent authority they were Frogs. Apparently, the system did exactly as it was intended and stopped uploading flight plans to protect itself. I just wonder why it took so long to sort it out?
Once again, I read that there was trouble at the Notting Hill Carnival with stabbings, fights, assaults and robberies. The problem is that as usual Children's Day on the Saturday and Family on Sunday passed without trouble. It is always bank holiday Monday when there is trouble and usually it occurs in the evenings. Why? Well after drinking Red Stripe and smoking weed all day the yobs take over. It happens every year and it is always the same type who are always involved, you only have to watch their antics on the internet to see who they are. Then there is timid 'community' policing so as not to 'upset' the natives or cause a riot. People walk around openly carrying weapons and nothing is done, why?
I hear that Monarch Airlines is looking at a relaunch years after the group went into administration. The airline has held a press day where it was revealed that the airline that ceased operations in 2017 is aiming to relaunch in 2024. The idea is to fly as a premium airline, not the charter airline it was, and to fly from many of the airports in the U.K. that it used to serve and to fly to European holiday destinations. It has revealed a smart new purple and white livery and is in negotiations to acquire 12 A320 family aircraft probably the old CEO version. Interestingly, a little later, it has all been disclosed as an elaborate hoax.
I read in the Russian media that the Ukraine launched a series of drone attacks on Russia last night attacking Moscow, oil depots and air force bases. Russia says it shot down all the drones, but is that true? Russia's TASS news agency reports that four of the huge IL-76 transport aircraft where damaged by fire and RTE, the Irish broadcaster says two were burnt out and two badly damaged. But what amused me was that Ukraine say they used cardboard drones. I know such a thing exists because I have been reading my scribe's latest Jinnie book as he completes each chapter, and they appear in that story. The drones are manufactured in Australia and shipped out as kits to be assembled by the user. They have a small engine, and the wings are held on by elastic bands! They are remote-controlled, can fly quite a long way and be armed with a Kamikaze payload. Mind I always wondered how they would do in a heavy rainstorm, is the cardboard waxed? Could you shoot them down with a fire hose?
An announcement from London's City Hall this morning says that Sad Dick has decided to scrap plans to turn the central London ULEZ into a Zero Emissions Zone (ZEZ) in 2025. A ZEZ would charge every car to drive in it unless it was a full-battery-powered vehicle. I wonder how much the obvious revolt over the expansion of the ULEZ zone has influenced thinking? Has Sad Dick been leant on by Sir Beer Korma?
In a report published today the Parliamentary Foreign Affairs Select Committee say the government should approach both the US and Australia with the proposal that the AUKUS should be extended to include Japan and South Korea. The committee say the AUKUS deal is not solely about nuclear submarines but includes defence technology. It says both Japan and South Korea have a lot to offer in collaboration with the original AUKUS states who apart from submarines have agreed to cooperate on cyber, AI, quantum and undersea technologies. This would line up with the other proposal I hear that the U.K. is to seek to join the Quad, a diplomatic initiative that brings together Australia, India, Japan and the US. I suppose if we were to join the name would have to be changed to Quin.
Some time ago there was a bit of a fuss when Eurostar announced that this year, they were cancelling the weekly winter return special Snowtrain service that took skiers to the Alps. It seems that such a fuss has been created that they have compromised and for eight Saturdays this winter they will be running what they are calling EuroStar Snow. The train will depart from St Pancras on a Saturday morning and will connect with a French service at Lille Europe station before taking skier and snowboarders to Chambéry, Albertville, Moutiers, Aime-La Plagne and its destination, Bourg-Saint-Maurice in time for après-ski. The return trip leaves on Sunday morning and, including the change of trains at Lille will have the skier back in London in the afternoon. It is a bit of a compromise but if you don't fly it is much easier than driving.
Thursday
It was dry when I first woke up but it's raining now, and it looks a bit grotty out there. I hear that my old friend Ben Wallace has gone, I always thought of him as a good minister, and I'm sorry to see him go. I was in the hall when in walked Grunt Shats and went off to see the Rich Boy to be promoted to Defence Secretary, surely, we can do something better than this green soy boy wimp. I can see it now, bicycle lanes on all RAF runways, electric tanks, Navy ships painted in rainbow colours and no commando knives in case they hurt themselves.
I hear from Scottishland that a decision has been made on the name of the second CalMac ferry, which until until now has been known as Hull 802. It is to be called Glen Rosa and apparently it was the vote of 52% of the public. I just can't believe this, unless the public had to choose from a list, and this was the least worse option. Is it plausible that 52% of the voters pick Glen Rosa out of thin air? I still think it should have been called McBoaty McBoatface.
News of an interesting court case reaches me from Australia where the Australian Competition and Consumer Commission are challenging Qantas for selling tickets on flights that didn't exist. They are accused of selling tickets for 8,000 flights between May and July 2022 which had already been cancelled. In one example Qantas sold a flight from Sydney to San Francisco 40 days after it had been cancelled. If found guilty under Australian Consumer Law, Qantas could be funded 10% of their annual turnover which last year was £10.1 billion.
The Night Time Industries Association is in today's paper claiming that workers who work past midnight will have to pay two ULEZ charges as the charging period runs from midnight to midnight. Well, this is of course true if you are doing a one-off job like playing a one-night gig that finishes after midnight. But is misleading if you have a job where you work five days a week and you regularly work to, say, one in the morning. In that case, you would pay twice on Monday and the first hour of Tuesday. But on Tuesday evening you have already paid for the day so you only pay for the hour after midnight which is actually Wednesday and so on, so you are actually only paying the charge once a day.
In the US a customer is starting a class action over the size of the Burger King Whopper. They intend to claim that the advertising pictures of the Whopper do not compare to the actual size of the Whoppers on sale. The advertising picture show a seeded bun bursting with slices of tomato, several lettuce leaves, loads of raw onions and a beef patty. The picture of the actual burger shows the bun and the patty, one slice of tomato and one lettuce leaf and the onions are invisible. Of course, the customer is right, but I think, on this basis, you could sue almost everyone for misrepresentation.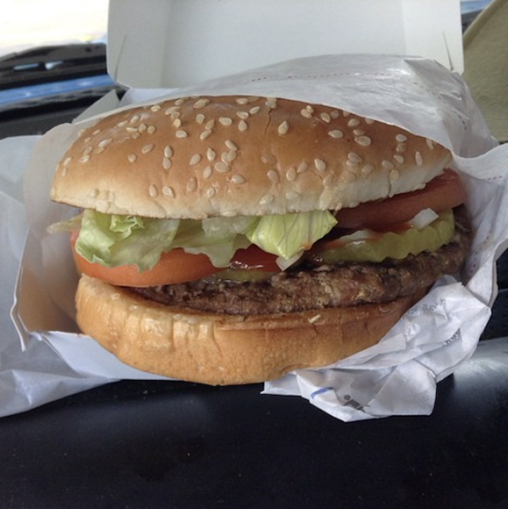 Yesterday afternoon a Tesla electric car broke down at a junction on the A36. Nothing unusual you might think, but it proved impossible for the driver, the police or other people to move it. It seems that despite the instrument cluster showing the car still had miles left in its batteries the car's computer shut everything down and locked its brakes as if it was out of power. The road was first blocked at two in the afternoon and the car was eventually moved to a charger at a nearby pub at 9:30 pm. But it took another two hours for the emergency services to clear their vehicles off the road. I bet your petrol car doesn't shut itself down while there is still petrol in the tank.
The Chinese electric car makers, BYD Auto Co. Ltd., are going to drop the slogan 'Build Your Dreams'. They have been surveying European customers and apparently are reacting to their view that having the slogan on the back of their cars is tacky. Consequently, it will disappear from cars made for the European market but will remain in other less discerning markets, like China. I have never been able to work out if BYD was short for 'Build Your Dreams' or just a clever bit of advertising using the company name. It may take a while to remove the slogan from the company's entry-level 'Dolphin' as it is stamped into the car's tailgate. On other models it is a badge.
Friday
It's not so cool this morning but still overcast. It's the first of September, children are back to school in London next week and August has been a weather disaster. Is an Indian summer a possibility, I rather hope so.
I had a little laugh when I heard that students in Huddersfield weren't happy at being displaced from their accommodation and replaced by illegal immigrants. It is somewhat ironic that students are nearly all massively left-wing and always shouting about how we should be supporting poor asylum seekers. It's lovely that the boot is now on the other foot. But seriously these students appear to be wealthy overseas students as the accommodation they had contracted for was in luxury housing with rooms costing £200 a week giving access to facilities including a games room, pool table, cinema room, gym and a washing room. The owners of the block have obviously calculated that they can make more money from letting the rooms to 400 asylum seekers rather than 150 students.
It's not just London that has a clear air zone, other cities like Glasgow and Bristol have them. Today I report on the Birmingham CAZ. It was brought in with scientists saying it would reduce nitrogen dioxide (NO2) by 13%. However, the latest readings show that it has only just managed to reduce NO2 levels by 7%. This is so typical of "following the science", many of scientists are just guessing or have been paid to produce dubious reports in favour of the results politicians want.
I have been reading about a British holidaymaker in a cafe/bar in Italy's Lake Como who ordered a toasted cheese sandwich and asked for it to be cut in half so that he could share it with his wife. When the bill came it included €2 extra for 'diviso da meta' or cutting in half. The owner defended the charge by saying it took extra time and he had to wash up an extra knife and plate. But it is not the only rip-off charge you are likely to find in Italy. How about an extra €6 at cafes in Venice's St Mark's Square if a band plays while you are drinking a coffee that can already cost you up to €18? Or the Puglian Beach where an umbrella and four sun loungers cost €500 a day and taxi drivers and a 25% surcharge after 10 o'clock at night. They even have a tourist tax of €1 a night per person based on the number of stars the hotel has, so a week in a 5-star hotel for a couple will cost an extra €70! I think it's all a huge rip-off.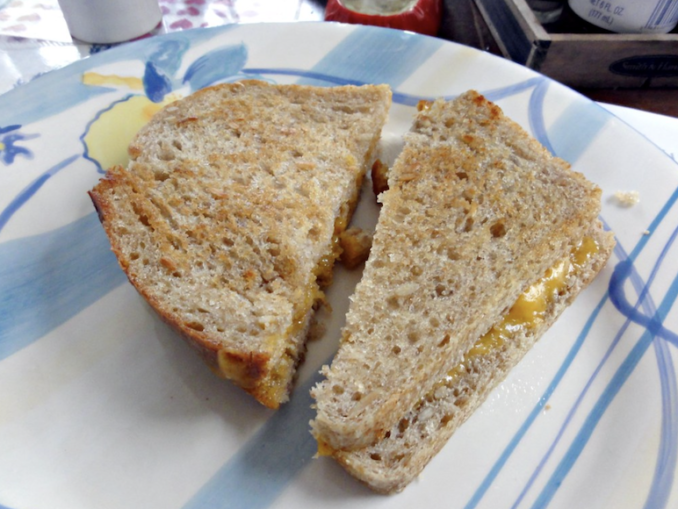 Today I have a bit of train news for you. It seems that British train leasing company Angel Trains has sold off some of its retired High Speed Trains to the Mexican Navy. In Mexico the Navy run a train service across the country from the Pacific to the Gulf of Mexico. The three withdrawn ex-British Rail IC125 High Speed Train diesel power cars and 11 MkIII coaches were shipped from Great Yarmouth onboard the BBC Arkhangelsk on August 9th and should be arriving in Texas about now, for transhipment on to Mexico.
After yesterday's mini-government reshuffle following the resignation of Ben Wallace as Defence Secretary the Liebore lot rolled out fat Lady Nugee. She was bang on the Liebore line not talking about policy but complaining that it was a pointless reshuffle. How stupid can she be? Wallace resigned, so what is the government supposed to do? It sounds like, according to her, they should have not had a reshuffle and left the post empty. I suspect she was on 'media duty' today as earlier she was on the radio going on about a non-dom tax and how the Liebore party would put one in place. When asked how much it would raise, she said she didn't know. You'd think if you were going on the radio to talk about a party policy you would make sure you were fully briefed on the questions you were highly likely to asked.
What is happening at the Liebore constituency Liebore Party branch of Leicester East? The Liebore National Executive Committee has just relieved every single officer of the local CLP of their positions and is investigating the branch. The Leicester East CLP has a troubled history with MP Keith Vaz resigning after getting a long suspension from the House of Commons over drug and male prostitutes. His MP successor Claudia Webbe, a long-time Corbyn supporter, was thrown out of the party over a conviction for attacking a woman friend of her boyfriend. She currently sits as an independent. Then the party lost a number of what were considered safe local council seats to the Tories. The NEC have not said what the problem is with the CLP, but it appears to be something serious.
Saturday
Good morning people, it was pleasantly warm when I went out this morning but a bit overcast. I hear we have got a 'Spanish Plume' coming, whatever that is, and it going to get warm and sunny, just as the kids go back to school. Today is World Coconut Day! I have never eaten coconut, so I don't know if I like it or not, or even if it's one of those things, like chocolate that are not supposed to be good for cats and I guess I never will get to try it now. All I ever get is Felix, Cat Treats, and occasionally chicken crisps and plain Hobnobs.
Sad Dick has a cunning plan to beat the 'Blade Runners', and charge drivers of ULEZ non-compliant cars. It seems that the 'Blade Runners' have taken over 650 of the ULEZ cameras down, including 171 in the last fortnight, according to the Metropolitan Police. In desperation I hear Sad Dick has turned to mobile units. Apparently, TfL now have acquired 10 vans equipped with ANPR cameras that use mobile communications to flash number plates back to the computers that check them. Whether they will be able to fill in for the damaged and missing cameras is not known, nor is if there are plans to acquire more mobile units. I hope Sad Dick keeps his new toys in a nice safe compound at night or I can see them suffering some unforeseen accidents.
The Ministry of Defence is reportedly talking to manufacturers about acquiring a number of 4×4 light all-terrain vehicles for the Army. The initial order is likely to be for 48 vehicles but the contract with have clauses allowing it to be increased to include a further 863 vehicles. I always wonder who comes up with these strange numbers. You would think that the MoD would order in round numbers say 50 for the test batch and then 850 or 900 for the second lot. These vehicles are supposed to be the long-awaited replacement of the much-loved Pinzgauer and Land Rover 4×4 vehicles.
I learn today that there was a mistake made in this week's draw for the English Football League Cup. As many of you know the teams in the draw are each allocated a numbered ball and the ties are decided by blind drawing the numbered balls home team first and next the visiting team. This continues until all balls have been drawn. The balls should be allocated in alphabetical order, so the likes of AFC Wimbledon would come before Arsenal and so on. In this draw, Newcastle United were allocated ball 20 and were drawn at home to Manchester City. After the draw it was pointed out that Norwich had been allocated ball 19 and had drawn away at Fulham. But Newcastle comes before Norwich alphabetically so technically they should swap opponents, something the EFL are refusing to do as they claim they would have to redo the complete draw and it is too late for that.
If you are visiting London this winter, you can buy tickets for a two-hour tour of Tower Bridge. For people interested in Victorian engineering you can see the old boilers, accumulators, engines, mechanisms, control room and the vast Bascule Chambers under the bridge as well as the high-level walkways. The tours only run in the winter months because the bridge opens to shipping a lot less often than in summer. Mind you, the tours cost £75 per person and visitors are warned that areas are dirty, cold and damp with uneven floors and they should dress appropriately. I can just see some Americans dressed in their flowery shirts, shorts and flip flops not being very happy and threatening to sue.
Following on from the Indians successfully landing a rover on the moon, early this morning they launched a mission to the Sun. Of course, this time it's not a lander but an observation satellite. I will refrain from the old joke about landing at night and instead tell you it is only going to travel 932,000 miles (1% of the distance to the sun) before 'parking' at the Lagrange Point. This is the point where the gravity of the sun and earth balance each other out and, in theory, allow the spacecraft to 'hover'. It will be orbiting the sun at the same rate as the Earth and consequently will appear to be stationary from the Earth. The spacecraft will orbit the Earth several times before settling out on its 137-day trip to the Lagrange Point. The Indian Space Agency has not revealed the cost of the mission, but the press says £36 million which is amazingly cheap.
In the US, the Farmer's Almanac has just published its weather predictions for the coming winter. In the US the Farmer's Almanac is well respected for its long-term weather predictions and gets it right a lot more often than it gets it wrong. So, what does it predict for this winter? It says nearly everywhere is going to be very cold with loads and loads of snow. About the only place to be in is Florida where it says it will be mild and dry. The Almanac says the snow will start in mid-November and won't give up until March. I wonder what happened to global warming?
I'm done for another week, and the weather in London is improving, the clouds are shifting and there is enough blue sky to make a sailor suit as someone who used to work here was always saying. It's another F1 race this weekend and I think I will split my afternoon between the windowsill and qualifying this afternoon, then I'll be back with you all again next week, everything being OK.

© WorthingGooner 2023