Monday
Morning all. Well, it's AstraZeneca day at last. The rollout started this morning and fittingly the first person to vaccinated with the Oxford-AstraZeneca developed vaccine was 82-year-old dialysis patient, Brian Pinker, in an Oxford mass vaccination clinic. I hear that 530,000 doses are available today and that at least 1,000,000 people should be vaccinated this week.
Birmingham Labour MP (and Shadow Procurement Minister) 59-year-old Khalid Mahmoud seems to, so far, had little, if any, criticism for cheating his way to getting a coronavirus vaccination at Birmingham's Queen Elizabeth Hospital. It seems that at the end of each day, if people have not turned up for their vaccinations and there are doses left over, they are given to NHS doctors, nurses and other employees. This is because the Pfizer vaccine will not keep for long once defrosted so it is better to use it than throw it away. These NHS queue up each evening for any spare doses. A doctor friend of Mahmoud is believed to have tipped him off and he joined the queue and got the jab stopping someone more deserving than him from getting it. What a nasty man he must be.
The MSM is going into overdrive this morning with moans about the GKP's phone call to the Georgia Secretary of State Brad Raffensberger. In carefully selected segments of the call spliced together and released by the SoS to the Washington Post, it sounds like the GKP is telling him to change the states presidential election result in his favour. However if people cared to listen to the full tape, the MSM will find that they have been played for fools and have fallen for it hook line and sinker. Actually, the GKP was talking to the SoS regarding the settlement of a court case and asking for Raffensberger to review election results properly, checking all those things that have been highlighted as problem areas, such as non-residents voting, dead people voting and the comparing of signatures on mail-in ballots to those on record. Now I hear that two legal cases have been launched against Raffensberger for breaching a discussion on settling a legal case which is illegal under state and federal law.
Changing the subject completely yesterday saw the final passenger service of the old underground trains, class 483, that operated the Isle of Wight service. These were the oldest trains operating anywhere in the UK originally having been built in 1938 for London's Northern Line where they ran until 1988. The Isle of Wight line is now going to be closed for three months while the track and signalling is rebuilt and a passing loop installed, making it ready to reopen with Class 484 Electric Multiple Units which are also rebuilt underground trains, but much more recent ones.
While talking about the Northern Line, over Christmas test passenger trains started running on the new branch from Kensington to Battersea Power Station via Nine Elms. Most of the hard engineering work for the branch is complete and the station's fit-
out is underway as if the finalisations of the signalling. The new branch will not be going into service yet as work is being done on the City Branch which is going to have to close while Bank station is rebuilt and enlarged. An Autumn opening is currently the target.
If your one of the millions of people who don't have an electricity smart meter then get ready to be chased by your supplier who will try to bully you into having one installed. Even if you have said no several times and told them never to bother you again they will be chasing you again soon. I hear that the electric supply companies have fallen short of their targets for 2020 mainly due to Covid. Consequently, they are being threatened with fines and are redoubling their efforts to sign up more mugs in 2021. The target is to install 2.6 million smart meters in the first half of 2021 which is far more than were installed in the whole of the last year. Oh, and if you have told British Gas to bugger off, it is their policy to contact you at least once a year regardless.
Tuesday
Well, this morning is still a bit cold and all the turkey seems to have been finished off as I didn't get any last night or this morning. Bozzie was on TV last night after I retired to my basket so it wasn't until this morning that I realised he had announced yet another lockdown. Still, I can't say it came as a surprise the way the numbers were going up. Reckon we are going to be in lockdown for most of the winter, if we are lucky it might start to be eased up by the end of February. Bozzie says he wants to vaccinate 2,000,000 people a month and to vaccinate everyone in Groups 1 to 4, a total of 13.9 million people, by the middle of February. Lots of people have been doubting that this is possible, but Handoncock says the NHS has plans that are only limited by the number of doses it is supplied with. Being we were supposed to get 10 million of our 40 million doses of Pfizer vaccine before Christmas but only got around a million it could be difficult. However, AstraZeneca could make up the difference I hear they currently have 4 million doses in the country, by they need to be quality assured before released. AstraZeneca's two lines in the UK can make 2 million doses a week but there is only one plant in the UK that can fill the phials.
Another way to increase the speed of vaccination could be to add another vaccine to the list of those that are licensed. I hear that the Moderna vaccine is close to approval in the UK. It is already being given in the US & Canada and its approval here is coming soon. We only have 7,000,000 doses on order but every little helps.
Yesterday afternoon the Labour Party were saying they wanted a lockdown but that schools should stay open. As soon as Bozzie announced that the lockdown included closing schools good old Captain Hindsight changed the plan and said schools had to close. Then this morning I heard a radio interview with the shadow chancellor Anneliese Dodds. It as a total car crash. Five times she refused to say how much money Labour would spend to support industry during the lockdown. Then she criticised Richie NikNak's £4.6 billion support package, which was double what Labour was asking for yesterday. Finally, she appeared to have no idea how much financial support businesses were already getting. Not a good day for Labour.
The Germans are not very happy with the way the EU has handled the coronavirus vaccine purchasing. We were invited to join the EU effort to buy the vaccine but we opted to do our own thing, much to the Remainers criticism. However, time has proved our approach to be correct as we have now licensed two vaccines and got it into over 1,000,000 people. Germany weren't happy with the EU slowness and went behind the EU's back an in September ordered 30 million doses of the Pfizer vaccine. Now that the EU has licensed the Pfizer vaccine the Germans have started to get their own orders plus their share of the EU order. Interestingly the Germans are looking to follow us and move to up to 12 weeks between doses. They are now way ahead of the rest of the EU in their vaccination program and have been boasting that they have vaccinated more than all the other EU nations put together, but are still way behind us.
I reported last week on how awful the French effort was at vaccinating people and how slow they were. Well, now I learn that one of the reasons is that they have chosen to start their program in care homes and many of these are in lockdown and don't want anyone coming into the homes, not even vaccinators! Then under French law, they have to discuss the vaccination with the person, get their signed permission and then wait 5 days for a cooling-off period. Don't the French love their red tape.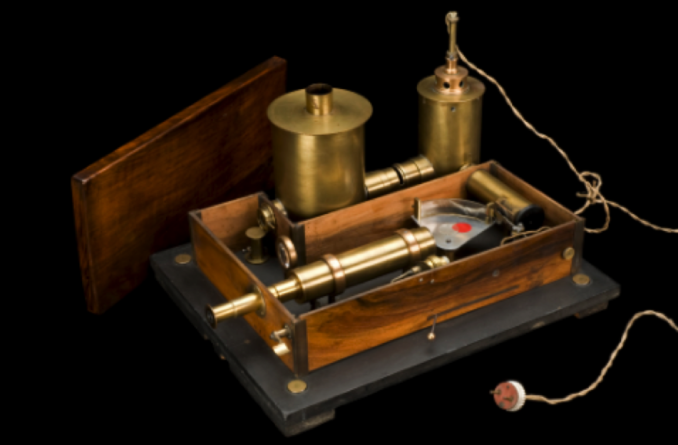 It seems that the rate that the world turns at is speeding up. It went faster last year, and that in itself was faster than the year before. Of course, the increase is so slight that you would never notice it, but for those who rely on exact measurements of time, it is a bit of a problem. The answer being touted is a leap second. But unlike a leap hear where we have an extra day, this would be a negative leap to get the worlds atomic clock back on time.
Wednesday
It's still cold and I don't like it. When the weather is like this I turn into a house cat and don't go out too much. I am also suffering from turkey withdrawal, I am rather missing having getting a bit of turkey on my Felix.
Bozzie was on TV last night with another one of those press conference things, this time on coronavirus. He had one half of the grumpy old men up there with him doing the scary bit warning bit. But he did say a couple of interesting things, one was that the number of people vaccinated had got up to 1.3 million, including around 25% of the over 80s, and that starting on Thursday they will report the number of those vaccinated them daily.
The vaccine minister was doing the media round this morning. He got a lot of questions along the lines of were the Government really serious about doing 2,000,000 vaccinations a week. He insisted that this was totally possible and the only limitation was getting enough vaccine from the manufacturers. He also dismissed two stories in this morning's papers. The first one was that Government had ignored an offer by chemist shops to help give the injections. He said that some chemist would be giving the jab just as soon as the supply increased and that just as soon as it was really flowing loads of Chemists would be joining in. He then knocked over the suggestion that Public Health England were only going to vaccinate people Monday to Saturday. He explained that this misnomer came from them intending to deliver enough vaccine to satisfy seven days vaccinations in just six days. But he pointed out that if anyone ran short on a Sunday, deliveries would still be made.
The Government has placed an order for new air to surface attack missiles to arm the new F35B Lightning II jets. The order is worth £550 million for the MBDA designed SPEAR3 turbojet propelled missile. It is designed to be fired at a target from up to 140 kilometres away, by day or night and over land or sea. The F35B is to be used on our new aircraft carriers and should extend their ability to attack and defend the ships from a distance.
With the new Lockdown 3 in place, most of the railway companies are going to reduce their services by around 50%. However, two of the free access companies, Hull Trains and Grand Central Trains, are going to totaly suspend their services for a third time. Both these operators do not receive any Government subsidies but rely totally on ticket sales for their revenue. Both these operators use the East Coast Mainline and have had the double hit of Covid and lots of work going on line closing it for a long period over Christmas and at weekends.
I hear that Andrew Neal's new venture GBNews has been successful in selling itself to new investors and has raised £60 million in an oversubscribed funding round. They are now moving on to recruit around 100 journalists. The TV News channel aims to broadcast to around 96% of British households and will go out on Sky, Virgin Media, Freeview, YouView and FreeSat. Neal will host a prime time show every weeknight.
I was just off to eat my dinner and head to bed when a Question Time special came on the TV. I thought I would have a listen and see if I could learn something. Basically, all I heard was people asking the same questions I have heard being answered over and over again. What with the Bruce woman interrupting every few minutes, coupled with grandstanding from that ugly Labour woman with the mad hair I had enough of it very quickly and went off to get my dinner.
Thursday
Yet another very cold morning, I even hear there has been snow seen close to London. Fortunately here in the middle of town, it is always a little bit warmer than out in the suburbs, so I rarely snow on the ground. Mind I do hear it is going to get a bit less cold over the weekend and into next week.
The coronavirus vaccination program is due to speed up a bit today, with the roll-out of the Oxford/AstraZeneca vaccine to the first GP surgeries. Then in the next few days, seven mass vaccination centres are to open, with more to follow. One of these is to be at the London Nightingale Hospital. I wondered if that meant that they were repurposing the Covid wards, but it turns out that it will be in a separate area. Another batch of 500,000 Oxford vaccine doses were released by the MHRA yesterday. It seems that they have taken 20 days to approve this batch, which is attracting a lot of criticism. The finished batches of vaccine are delivered to the National Institute for Biological Standards and Control, a branch of the MHRA, for approval and it is this that has been taking the time. They are checking each batch in series, they are now going to check the 4,000,000 doses they are sitting on in parallel and now to speed up to taking 4 or 5 days. But if the vaccine is being produced at 2,000,000 or more doses a week, is this testing quick enough? I hear the NIBSC is looking for more staff.
After I retired last night all hell broke out in Washington DC with people reportedly just walking past security into Congress and halting the count to elect Biden. Of course, all the MSM blamed the GKP but I must say their evidence was pretty thin. The clip that kept playing to support their argument never suggested that his supporters should break into Congress or use violence, but the implied it did. Any the Police eventually got the people out and only four people were killed. If it had been a BLM riot the MSM would have been demanding police be charged with murder but I bet this is swept under the carpet.
A survey out today lists the 10 worst places to live in England. I'm not sure some of the town/cities would make the top ten if the rest of the UK were included. Topping the list was Peterborough for the third year running. The poll organisers are a little bothered that the poll might have been rigged as Peterborough got such a huge number of votes compared to the others. Huddersfield came second, Liverpool third, Bradford forth and Hull fifth. What is a little strange is that genteel town Torquay came in at number nine and rather nice places like York and Aylesbury were in the top fifty. Perhaps it is the number of visitors the last three places I mentioned get that puts people off living there.
Talk Radio is back on YouTube after being "permanently banned" from using it to broadcast a channel. It seems that news providers like Talk Radio, LBC and The BBC are all governed by OFCOM who regulate communications like broadcasters, newspapers and broadband. However, the likes of YouTube and Facebook escape this regulation because they claim not to produce content but merely hosting other people's content. The problem with this is that radio station etc. are said to have to accept responsibility for what they publish because they have editorial control, but the likes of YouTube, Facebook and Twitter are now exerting editorial controls over what they host. In the UK this means they should fall under the control of OFCOM. I wonder how long it will be before they are brought under OFCOM control?
I read that the next version of Apple's MacBook computers could also work as wireless chargers for your iPhone. More modern versions of the iPhone and Apple Watch can be popped on a wireless charger overnight and charged up overnight without having to be plugged in. Many third-party suppliers have come up with wireless chargers for your office desk which you can use to recharge your iPhone between business calls. Now Apple have patented a built-in charger for its MacBooks. However I go see one problem, MacBooks are made of aluminium and wireless charges don't work through aluminium. Are we about to see MacBook made of a new material?
Yesterday I mentioned the Moderna vaccine being close to approval, we'll today I have news of a fourth vaccine, this one from US pharmaceutical giant Johnson & Johnson, which requires only one dose. I hear it is just weeks from approval. The UK has ordered 30 million doses of the jab by Janssen – Johnson and Johnson's Belgium-based pharmaceutical arm – with the option of 22 million more. All of this could help Bozzie hit his mid-February target, but I am still hearing that production of the vaccines are not the problem, it is getting it into the glass phials of which there is a worldwide shortage.
I read that two anti-inflammatory drugs can now be used to treat coronavirus in intensive care. The drugs, tocilizumab and sarilumab, are already available in UK hospitals where they are being used for inflammatory diseases like arthritis. They are not cheap costing around a £1,000 per patient for a course which is given as a drip, but in trials they have cut stays in intensive care by on average a week and save lives. As a day in intensive care is reckoned to cost £2,000 it also saves money.
Friday
Morning everyone, when is it going to get a bit warmer? Well, maybe next week. Just before I went for my dinner last Bozzie was on the TV doing another one of his press conferences. This time he had dumped Waldorf and Statler and was accompanied by Sir Simon Steven and an Army Brigadier from the Logistics Division. The focus was all on the vaccine and vaccinations. Bozzie announced that the U.K. was now up to 1,500,000 people, that is more than all the EU 27 added together. The Brigadier explained how his logistic specialist had been embedded in the NHS to organise the whole roll out of the two approved vaccines from the factory to the patient's arm. All three of them felt it was quite possible to meet the target of over 13,000,000 doses by 15th February. The number of places offering the vaccine was being increased every day and extra volunteer vaccinators added.
I was amazed to read this morning that the Derbyshire Police have learnt nothing from all the criticism they got during the last lockdown. Today they are reported to have issued two women with £200 fines for exercising too far from home and having a picnic (they each had a cup of peppermint tea). The drove, independently, 5 miles to a local reservoir to go jogging where a load of police read them their rights and took their details to issue them with fines. Interestingly it looks like the women had not actually broken the law as the distance you can go for exercise is not specified in the regulations and you are allowed to meet up with one other person for exercise. If I were them I think I might challenge the police in court.
Now, what did I tell you yesterday about the Moderna vaccine? Your cat correspondent was right again, it got approval for use in the UK this lunchtime and the vaccine task force has upped their order by 10,000,000 to 17,000,000. The only problem is that it is unlikely to be available in the UK until March when it's new manufacturing plant in Switzerland comes on-line. At the moment all it's US production is going to the US and Canada. We now have 147 million doses of approved vaccine on order and even more of vaccines doses of yet to be approved vaccines on order.
The EU has today reacted to all the criticism its vaccine program has attracted. They have only just started getting deliveries of the Pfizer vaccine and they have approved the Moderna vaccine, but they are dragging their feet over the Oxford/AstraZeneca vaccine talking about granting clearance at the end of this month. Of course, they are in the same position as us regarding getting deliveries of the Moderna vaccine. Today the EU told members they could do deals on their own for 300 million doses. Do you remember all the criticism the Government got from Keir Stoma for not joining the disastrous EU venture?
Is the Labour Party falling out of love Kier Stoma? The Camberwell Green branch of the party has passed a motion of no confidence in him, saying they didn't think he could lead them to a victory over Bozzie or produce "socialist policies". This comes as the latest opinion poll gives Bozzie a five point lead.
Saturday
Still cold, in fact the frost on the grass didn't even melt in the shady bits of the garden yesterday. I hear it might be a bit warmer today, by a degree or two. I have discovered a spot on the kitchen floor where the pipes to the radiator runs and if my paws get cold it's a nice place to warm them as the radiator is just too hot.
If you don't like the weather here then don't go to Spain. There are snow warnings out for more than half the country and last night there was 8 inches in Madrid, it's worst for 40 years. Many roads and all railway lines into the capital were shut. In Japan, over a thousand cars were trapped by the freezing weather and last month the US East Coast was hit by a record-breaking blizzard. All this is happening when we are supposed to have global warming with the ice caps melting if you believe the poisonous Green Goblin. Mind I did read that the Artic ice grew by a record amount in December.
I learn that Twatter has thrown the GKP off and banned him forever. What a stupid move, they will force him to launch his own social media outlet and half their posters will move along with loads of advertisements. My prediction is that they will panic once their user base starts to move away. Then that Old Lady wants him to be impeached, another mad move, they will make him a martyr and ensure Trump Junior is elected president in 2024 if it doesn't start a civil war.
Bill Gates is one of the worlds biggest producers of CO2 producing some 1,600 tonnes a year, mainly from his 59 trips by private jet last year covering more than 200,000 miles. The average person produces around 5 tonnes a year, but private jet travel emits around 16 times the CO2 per seat mile compared to a commercial flight. Gates boasts in the preface to his new book about his green interests and all his work to combat global warming. Now I hear that Gates is trying to buy the British private jet operator Signature Aviation. Signature is the world biggest operator of private jets and also manages them on behalf of some of the world's biggest corporations.
One little bit of Covid news today is that both the Queen and Phil the Greek were vaccinated today, by the Windsor Castle "House Doctor". There has been a lot of speculation recently as to if the Queen would be vaccinated and if so would it be made public. Traditionally royal health news is played pretty close to the chest and it is said that the Queen wanted this news to be made public. The Queens Press Office refused to say which vaccine they had, but my guess is it would have been the AstraZeneca one as it was administered at Windsor Castle.
I must say the BBC is transparent when it comes to their Covid agenda. The last few days they have been shouting loudly about record-high national numbers of both Covid related deaths and "new cases". Yet today when both numbers go down there is no mention of them falling, just the total numbers are given without comment. They never fail to remind us that numbers are often lower on Sunday and Monday when they are reporting weekend numbers but these are Friday's numbers.
I'm off for my grub. Chat to you all next week.

© WorthingGooner 2021

The Goodnight Vienna Audio file