Monday
Good bank holiday morning everyone, it's a sunny today which is unusual for a bank holiday Monday. I'm looking forward to a nice lazy day today with no visitors to Number 10 and only a Sunday number of staff in. It's also a tad cooler, bit it is definitely still windowsill weather.
Yesterday, in practice for the Formula One Monaco Gran Prix, Hamilton crashed his car. To quickly clear it from the race track it was craned high over the Armco and other barriers. The commentator on the TV said he expected the competition would be busy with long-range lens cameras taking photos to learn the Mercedes car floor secrets. His co-commentator said that as Mercedes had been doing so poorly recently it would be a waste of time. In qualifying yesterday, a Red Bull car suffered the same fate and was lifted high in the air. Now Red Bull are the runaway F1 leaders and the cameras snapping this car's floor were many. I bet all the other teams now have photos of the Red Bull floor pinned up in their design offices.
Years ago, Mars changed the paper wrapping to a plastic film. They claimed it was to keep the Mars Bars fresh, but I always thought that was bunkum, and the real reason was that plastic was cheaper. Now they are looking to change back to paper and are launching a test in 500 branches of Tesco. This time the excuse is that paper is more environmentally friendly as it can be put in the recycling and the plastic can't. Mind I wouldn't mind betting that paper wrappers in now cheaper than plastic ones. Mars say if the test is a success, they will also switch Bounty, Galaxy, Maltesers, Milky Way and Snickers.
Well, once again we have very different stories coming out of the two sides in the war between Russia and Ukraine. Russia will have you believe that the Storm Shadow missiles given to Ukraine are next to useless and that only one of a large number launched has hit a target. On the other hand, Ukraine says the missiles are 100% successful and every one launched has hit its target. I suspect the truth will eventually be found to be somewhere in the middle with a number being shot down and others getting through. I always understood that decoy drones were normally launched ahead of a Storm Shadow attack and when the defender's radar lit up it was attacked with HARM rockets.
An interesting court case in Yorkshire has come to my notice. Andrew Mearns, the owner of Gmund Cars, a supercar dealership in Knaresborough has been charged with 16 counts of fraud amounting to £1 million. The charge is that he has transferred the ownership of cars without the true owner's permission. One of the cars involved was said to have been worth £220,000. The case has been moved to York Crown Court and I will be following it with interest.
Today the port of Felixstowe is due to be visited by MSC Loreto one of the new joint world's biggest container ships with its sister ship MSC Irina. These ships were built in China and can carry 24,346 TEU. A TEU is short for a Twenty Foot Equivalent Unit, so it means the Loreto can carry 24,346 twenty-foot standard shipping containers. The ship is on its maiden voyage from China to Europe and has previously been in Rotterdam and Antwerp after leaving to head back to China. In June last year the then world's largest container ship, the Ever Ace, put into Felixstowe. The Ever Ace (23,902 TEU) is now in a group of eight, soon to be 13, sister ships of equal size and has been surpassed by eight bigger ships. Such is the rate of container ship development; I wonder how big the biggest ship will be in another year?
The Premier League only finished yesterday, and the transfer window doesn't open until 14th June, but the media is full of stories about the players they think will be on the move and clubs who will be buying or selling them. Of course, some speculation will revolve around the promoted and relegated teams. Promoted sides will naturally want to strengthen their teams while many relegated teams will have to cut their wages bills to cope with a reduced income in a lower division. Then there are players who have deliberately run their contracts down to nothing to force a free transfer away from their current club. Many of these know that because the acquiring club isn't paying a fee to buy out a contract, they can negotiate a bumper new wage package. To prevent this happening players are often sold when only a year is left on their contract and they refuse to sign a new contract, in this way they still get some compensation for losing a player. It always amuses me when I see speculation in the media that a team is going to buy this player or that player. If you were to add them all up teams would land up with a huge number of players.
Tuesday
Good morning all, another sunny day but a little breezy. I hear the Covid enquiry is still chasing the Cabinet Office for Bozzie's WhatsApp messages and the PM's diary. What I find strange is that the WhatsApp messages would have been on his phone and if he had any sense, he would have deleted them ages ago. As for his diary, this is not a diary in the sense that your grandmother kept a day-by-day record of her heart secrets, but a log kept by civil servants of whom he met and when, what he did and where he went. The PM has no control of what goes into the diary and normally doesn't see it. But I hear that snivel serpents often make up the diary several days after events and get things wrong.
I hear that a new British airline is being set up and intends to start flights from London to New York and Los Angeles. Global Airlines is currently making its preparations and intend to make its first passenger-paying flight in April next year. It has taken a big leap forward with the acquisition of its first plane, an Airbus A380, from a German aircraft finance company Doric Aviation. Apparently, it has bought the plane but its price has not been revealed. I also hear that they are looking at acquiring a further three A380s. Because during Covid passenger numbers collapsed, many A380s were mothballed, they are only returning to the flight line very slowly as passenger numbers pick up. Some airlines have decided that they can't have such large assets sitting on the ground, not earning, and are trying to sell them, hence I expect Global has got its first plane very cheaply.
I see that France's Dassault Systems are complaining that their Rafale fighter plane cannot exchange data with US-made F-35s. They claim the problem is that the F-35 uses its own proprietary data system. What seems to be very odd to me is that there is a standard NATO system called Link 16 which is designed to allow communications between different aircraft types. It is known to enable communications between the F-35 and the F-16, and the F-16 and the Rafale, so why not between the Rafale and the F-35? Is Dassault hiding something? I understand the plane is losing out in sales worldwide when in competition with the F-35, so could it be an oblique warning to the likes of India, who have bought Rafales, not to buy the F-35 and to buy more Rafales instead.
Word reaches me of a small fire onboard the P&O Australia Pacific Adventure over the weekend. The fire broke out on a ship's balcony, at 03:30, when the ship was off the coast of New South Wales. The fire caused a full-scale alert and while the passengers never called to full muster stations the ship's firefighters put out the blaze that eventually affected four cabins. The Pacific Adventure was transferred to the P&O Australia fleet in 2021 from sister Carnival company Princess Cruises where it was called the Golden Princess. No one was hurt in the incident, and everyone was allowed back to their cabins at 05:00 and the ship carried on with its journey, a three-day cruise out of Sydney. Early reports say the fire was caused by a discarded cigarette.
I have just been watching a video on the internet of a man parking this BMW convertible on Trevaunance Beach at St Agnes, Cornwall, on Sunday. Despite people shouting at the man not to park where he did but being a BMW driver, he knew best. Unfortunately, the video continued with the tide coming in and the car floating away. The coastguard was called and two hours later managed to get the £100,000 model ashore with water pouring out of its exhaust pipe. Local people speculated that the car might have been stolen and the thief was trying to dispose of it.
With the project ongoing to reopen Manston Airport in Kent I learn that someone suggested that it should have a rail link to some of the other south coast towns. The new station at Manston Parkway is due to open in July and the first thought was to link it to the likes of Eastbourne and Hastings. But things moved on with the suggestion that it should also be linked to Thanet Parkway but there is a problem there in that it would mean trains using the Marshlink line between Hastings and Ashford and this is one of the few unelectrified lines in the Southeast. The plans have been revised several times and the idea now is to electrify and upgrade the line and the signalling all the way from Thanet Parkway to Bournemouth making it suitable for high-speed trains. The proposed service would serve Thanet, Ashford, Hastings, Eastbourne, Brighton, Portsmouth, Southampton and Bournemouth and probably have an eye-watering cost.
Lithuania is looking for an airline to run a service between Vilnius and London City Airport. The current service is operated by the Polish airline LOT under a Lithuanian subsidiary. The current three-year contract expires in September and Lithuania says it is important to link Vilnius with Europe's biggest financial centre. The current service is one a day on weekdays, but it used to be two flights a weekday and one on Saturday and Sunday, but Covid put a stop to that many flights and they have never been reinstated. Airlines have until 9th June to make their proposals.
Wednesday
Another lovely morning although it was a little cloudy first thing, it must be over a week since it rained in London. I see that Russia is not happy that Ukraine has started hitting their infrastructure and cities with drones. Well, am I the only one surprised it has taken so long for them to hit back? Russia has been sending drones and missiles into Ukraine for ages and although Ukraine has Western drones, they had promised only to use them within the country. Now it appears that Ukraine has developed its own long-range drone capable of reaching Moscow and Russia is shocked that they have used them. Churchill said that the Germans thought they had every right to bomb anyone they liked without anyone bombing their cities, and that things don't work like that.
I hear that the Zelensky says he has been talking to BAE Systems about the Ukraine becoming a centre for the production, maintenance and repair of BAE products. Well, he hasn't said what products, but it doesn't take much imagination to guess he is talking about armaments. But obviously it would only be certain products, I can't see BAE building frigates, nuclear submarines or jet aircraft in Ukraine but armoured vehicles, artillery pieces, ammunition, radar, missiles, fast boats, GPS gear and laser weapons. The other problem is that any factory would be a perfect target for the Russians. I don't think BAE is that stupid.
Lurpak have pulled an artful trick with its butter packs. They have reduced the size of the packs from 250 grams to 200 grams and put the price per 100 grams up in the hope that nobody notices. This household moved from Lurpak to the Tesco equivalent under Saggy and no one noticed.
I chuckled when I watched the evening news on TV last night. King Jug Ears the Woke was meeting sailors who pulled the gun carriage that bore the Queen's body at her funeral. As he worked his way down the line of 150 sailors presenting medals, one stood out for two reasons. One was that the female sailor was extremely pregnant and secondly, she was in civilian dress. The King stopped for a long chat, and it turns out that the baby is due in about a month, and she is in civvies because the Navy doesn't do maternity uniforms! Perhaps it's something for King Big Ears the Woke to campaign for.
In Spain it looks like Valencia FC are going to be relegated from La Liga. This can only add to their financial wows which revolve around the construction of a new 75,000-seat stadium. When building started things were looking good for the club, they were consistently finishing high in the league and had won the UEFA league competition several times. Crowds at their old stadium were good and the ground was full for most matches. So, plans were hatched to build a new, bigger and better stadium, mostly to be financed by selling their old stadium. Then along came the financial crash and the value of their existing stadium fell substantially. The sale fell through, banks would not advance loans and the building work stopped. The debt on the money borrowed to finance the building so far must be serviced, meaning the best players have to be sold, resulting in losing matches and the current likelihood of relegation which will make the whole situation worse.
Still on the topic of football, the new Chelsea manager, Pochettino, is facing a bit of a problem not of his making. Under previous management and ownership, the club has spent profusely and is now having to face up to Financial Fair Play rules. The club has 31 players in its first-team squad and another 21 out on loan. This is more than any other Premier League club; most seem to operate with a squad of around 24 to 26 giving them cover in each position in case of injury. It was often said that Chelsea had the money to buy players wanted by their rivals, just to stop them getting them, with no intention of playing them. Pochettino's first task is to thin down the squad. He has made a start by not extending the loan of, or buying, two players on loan to the club. Now he must start weeding out players to sell, and on this season's performance it could be all of them!
Back in the 1970s all the kids wanted a Raleigh Chopper bike. It was the trendy design and cost long-suffering parents around £100. But like all fashion items it finally went out of fashion and disappeared from production. However, good-condition used Choppers have continued to sell well on the second-hand market. Raleigh have decided to cash in on the bike's continuing name and on midday on 20th June they will make a limited edition of an updated chopper available on its website. The bike will have the iconic one-piece seat and gear shift lever but will only be available in two colours, infrared and ultraviolet, which to me look to be orange and mauve. Oh yes, I nearly forgot, the price is £995.
Thursday
It's overcast and definitely not so warm this morning, but the lady on the TV says it's going to get better later. So Phillip Schofield says he's sorry and a broken man in an interview with the Sun. What a pity he didn't think about it before. But what I can't understand is how the ITV management didn't know what was going on when it was common knowledge to the media.
I forgot to mention it before, but last Saturday Network Rail gained a new railway station. Reading Green Park is on the line between Reading and Basingstoke and becomes the 2,575 station in Britain. The station will serve the Green Park industrial estate, a housing estate built that serves the industrial estate and Reading's Madejski Stadium, where Reading FC play. There will be a train every half hour on weekdays and Saturday and one an hour on Sundays although I hear they could be more frequent on match days. However, I hear that the shuttle bus from Reading is quicker and cheaper.
I told you last week not to expect big aircraft orders in the weeks running up to the Paris Air Show, but the rumours are still abundant. Last month Saudi Arabia launched a new second national airline called Riyadh Air with an order for 39 Boeing 787-9 aircraft and options for 33 more. Now word reaches me that Boeing are hoping to announce an order for 150 737 Max aircraft at the Paris Air Show. But this is only part of the story as I hear that the airline is in the market for 450 single-aisle aircraft with the other 300 being Airbus A320 neos. The reason for the split order is that Airbus has such a massive order book that they cannot deliver planes for several years while Boeing have not got such a massive order book, so they have earlier delivery dates available. The question is if those orders are made will the Boeings be pushed out of the fleet when A320s arrive?
I read that someone in Worthing (WG assures me it is not him) has been having fun at the expense of Southern Water. A leak in a road was reported to Southern Water over a week ago but nothing was done, the leak got bigger, and a big pool developed. Yesterday a dozen rubber ducks appeared in the 'pond'. However, the ducks have embarrassed Southern Water into action, and they say the leak will be fixed in the next two days. There is no news of what will become of the ducks.
With their relegation Southampton have replaced the manager with the Swansea manager Russel Martin, but I understand there is a problem with the contract. Swansea has a release clause valuing him at two different amounts depending on whether he is acquired by a Premier League club or a lower-level club. Swansea say they want the Premier League level payment, but Southampton say they are no longer in the Premier League. I guess it all depends on Southampton's status when they first approached Martin.
Five men have just been sentenced to long prison sentences for illegally streaming Premium League football matches. When the trading standards people started looking into Flawless TV, they had no idea of the size of the fiddle they were to find. Flawless TV specialised in broadcasting the matches played at 3 pm on a Saturday when there is a blackout on broadcasting to protect attendances at lower league matches. What Flawless did was to pick up the legitimate broadcasts of oversea companies from all over the world and put them out to its 50,000 £10 a month subscribers. The fraud is believed to have netted over £1.7 million.
Talking of £1.7 million that's just what Sir Beer Korma's Labour Party has taken from the woke Dale Vince, who runs 'green' electricity company Ecotricity and used to be a new age traveller. Vince is also a major financial backer of Just Stop Oil. Sir Beer has got himself into a bit of a pickle in recent days as many on the far left of his party appear to be backing the lunacy that is Just Stop Oil, something that is totally impossible to do when you realise just how much modern life depends on oil and plastic that is made from it.
Friday
Hi everyone, nice and sunny again. I see Bozzie has stitched up the Rich Boy over WhatsApp gate. While the Rich Boy is looking for a judicial review, Bozzie has promised the inquiry he will give them everything they have asked for. However, I hear that he has given up his new phone and all the relevant messages, that are of interest are on his old phone.
Another MP is suspended by his party over sex charges. This time it's a Labour MP, Geraint Davies, and reports say he is suspected of subjecting younger colleagues to unwanted sexual attention. The MP for Swansea West is reported as saying he does not recognise the allegations. This will be another case for the Labour Party to sweep under the carpet as we all know that only evil Tories commit this sort of offence.
You probably read about the baby miniature donkey who was taken from Millers Ark near Hook, Hampshire a couple of weeks ago. Well, I can tell you that two-month-old Moon is back with her mother Astra after staff from Millers Ark collected her from High Wycombe, Buckinghamshire. There is no word as to the circumstances of the recovery or of any arrests. But there has been a concerted effort on social media to find Moon and it seems to have been successful. There is also a GoFundMe page to pay for security cameras and alarms on the field in which the tiny donkey and her mother live.
Norwegian Cruise Lines is basing its cruise ship Norwegian Prima in Southampton this summer. This is a first for the company and joins the ever-expanding list of companies offering cruises out of the U.K. Southampton is the UK's biggest cruise port and has five cruise terminals. It has been the departure port for P&O, Cunard and Princess for many years. In recent years it has been joined by Royal Caribbean, Fred Olsen, MSC and Celebrity. Other lines use other ports, for example Disney use Portsmouth. Fred Olsen and Saga use Dover, Regent Seven Seas, with its smaller ships, have also been known to sail out of London. You can also find some cruises departing from Liverpool and Newcastle and new this year is Ambassador Luxury Cruise Lines which is sailing from Tilbury. Cruise holidays seem to have become more and more popular.
This morning there is news about electric vehicles that will have drivers of combustion engine vehicles rubbing their hands together with joy. The media is full of speculation that EVs are going to be taxed on the miles they travel. The rumours say they will be taxed at 6p a mile. EVs, unlike combustion engine cars, currently pay no tax on fuel. The fuel tax on petrol and diesel also attracts VAT so although I haven't worked it out, I suspect 6p a mile is still cheap. But what is best is that all those smug EV drivers who boast about not paying tax will get the smirk wiped off their faces.
Is Sad Dick finally about to make more changes to his ULEZ expansion after the announcement this morning that he is widening the scrappage scheme? He has decided to allow Londoners claiming Child Benefit to claim money from the scrappage pot of £110 million. His scheme has been hit by criticism from all sides, the latest being from London Labour MPs. But he is not adding any extra money or offering more support to buy a complaint car as £85 million of the money has so far gone unclaimed. That money was not being claimed was hardly a surprise as it was hard to get a grant and it is only worth £2,000. The enlarged scheme is due to start on 31st August but there is a court case to face before then. I wonder if we will see more changes before then.
Tory MPs are urging a different sort of scrappage scheme on the Rich Boy. It is the scrapping of Inheritance Tax that they want. The tax kicks in at £325,000 and is rated at 40% for any assets over that. In the Southeast of England there is hardly a property worth under £325,000 so nearly every house owner is potentially liable to paying it. Of course, there are some allowances like assets passing between spouses are tax-free. But with the average house price in London being £740,000 it is hardly surprising the tax is expected to bring the treasury £7.6 billion this financial year. It is a hated tax because it is mainly on money that someone has already paid tax on when it was originally earned. Mind, it is a lot of tax money that would have to be found elsewhere.
Saturday
Yet another lovely morning in Downing Street, unlike yesterday it was sunny when I woke up. The Saturday relief feeder was listening to the radio while sorting out my grub, and I heard about a train crash in India, and that today is a big sporting day, Grand Prix qualifying, the Derby, the Test Match, the Scottish Cup Final and the Cup Final. I wonder which will be on the TV in the office? Not that I care much, as if it's warm, I will be napping on my favourite windowsill.
The US authorities have fined British Airways $1.1 million for not promptly repaying fares to some passengers for flights cancelled during the Covid pandemic. But strangely they will have it reduced by $550,000 for repaying some $40 million passengers who had non-refundable tickets! This is a result of the US Department of Transportation receiving over 1,200 complaints from BA passengers.
I have been looking at the Labour economic plans for 'when they form the government'. Well, I don't think they are very practical, but what do I know I am only a cat! They have started off by asking, "Are you better off than you were 13 years ago?" If you look at the data, then the answer has to be yes! The average household income is 20% better off, your kids are far more likely to go to university and there is twice the number of job vacancies. As for Labour green plans, well they don't look so good. Firstly, they want to set up a £28 billion green prosperity plan, a new national wealth fund and a state-owned energy producer, GB Energy. In other words, Shadow Chancellor Rachel Reeves wants what amounts to a good old socialist-managed economy. This is very much based on what the Germans are doing, and it is failing. A recent report said the 95% of German green measures made absolutely no difference to carbon emissions! The Germans are backing off from green measures because voters are more worried about the economy and energy security. They are even backing out of the EU plan to force drivers into EVs by 2030. Then there is the "green bank" which Labour has tried twice before and both times it failed. Oh, I nearly forgot, they want to borrow the money to set all this up!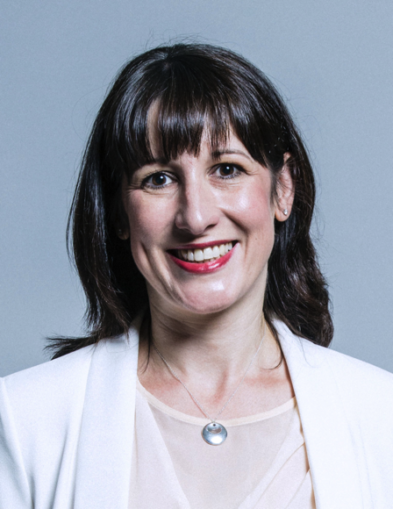 I understand that the first of the Type 31 Inspiration Class frigates HMS Venturer is on schedule to be in the water this year. That gives Babcock two years to fit out and test the ship before it is due to be handed over to the Royal Navy in 2026 to be commissioned. Considering that the MoD has, as usual, changed the fit-out specification during construction, I hope that date is achievable.
Fiat has written to the government asking for the reintroduction of electric vehicle subsidies. They point out that since the government withdrew the subsidies on EVs their sales have dropped off. Surely what this means is that EVs are still too expensive and all the BS about the more that are sold, the cheaper they will be, just isn't happening. The government said that the money saved by dropping the subsidies would go into adding to the charger network. Well, that doesn't seem to be working either as a report out this past week was pointing out that there was only one public charger for every 66 EVs in England. This whole business of phasing out the ICE by 2030 looks to be struggling.
So, Sniffer Joe has fallen over again. How could a nation not vote for a senile old man who cannot stay upright, into being their president? There seems to be new pictures of him falling upstairs or over something every week. Then he gets lost getting off the stage or falls off a bike. He mucks up speeches, stumbling over words and reading the stage instructions as part of the speech. Now he says he is going to stand for president again at the next election. I really think it's time for his wife to step in and tell the old fool he is past it.
Things are not looking good for Spanish football giant Barcelona. Despite being top of La Liga by 11 points they are being investigated by both the Spanish football authorities and UEFA the European authority for bribery of referees. The word is that they have paid substantial sums of money to a company associated with referees. Word reaches me that the investigation by UEFA has found the case proven and has recommended that FC Barcelona should be banned from the Champions League competition for next year. This would cost Barcelona a minimum of the €50 million they would be paid for qualifying for the group stage of the competition. This punishment could be announced at any time, but the rumour is that UEFA may wait until the Spanish investigation is complete, where if Barca are found guilty they will be relegated from La Liga. By waiting UEFA could impose a harsher penalty. FC Barcelona deny they have done anything wrong.
Well, that's me done for the week and it's still lovely and warm outside so it is off to the windowsill for this old cat. Only one more week before my scribe is off on his holidays again. Anyway, I should be back with you all again next week before taking a two-week break.

© WorthingGooner 2023