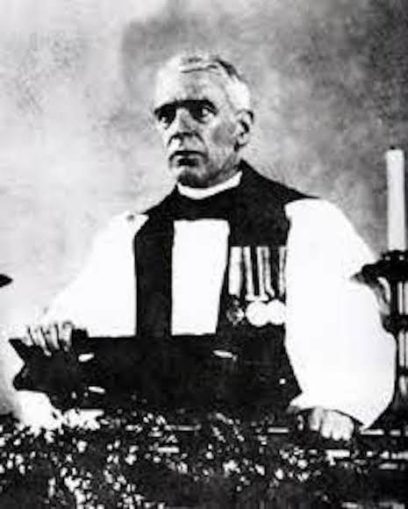 On 30 July 1937 a man entered a cage at a Skegness amusement park. In the cage were two lions, one male, one female; Freddie and Toto. According to their owner, both animals were "docile" and his eight-year-old daughter regularly fed them.
16-year-old Irene Violet Somner, the lion tamer, later testified that when the man went in, "Freddie was in his way and he tried to slip in between him and the back of the cage. He was nowhere near Toto, and I'm sure he did not touch her."
When the man tried to get out of the way, "Freddie reared up on his haunches to get him with his front paws. I got into the cage and tried to beat the lion off, but it dragged the man into a corner and we could not move him until Freddie dropped him."
The man's neck had been broken and he died from, "diabetic coma induced by injuries received during the mauling," thereby bringing to an end one of the major scandals of the early decades of the 20th century.
The man was Harold Davidson and what brought him to that Skegness cage and his fatal appointment with Freddie the Lion reads like the screenplay of a rather seedy 1950s Ealing comedy, with either Stanley Holloway or Alastair Sim in the leading role.
Harold was born on 14 July 1875 in Sholing, near Southampton, to the Reverend Francis Davidson and his wife Alice. Francis Davidson was the vicar of St Mary's, Sholing, a post he had held since 1866. As many as 27 members of the Davidson family were or had been Anglican clergy, so, unsurprisingly, it was always assumed that he would follow in their footsteps.
But in the face of his father's disapproval, Harold decided to pursue a career on the stage. And so, within a few months of leaving Whitgift School in Croydon in 1894, he appeared at Steinway Hall in Lower Seymour Street, London performing a comic routine. He was reasonably successful and in the next few years found provincial engagements with Masonic lodges, literary societies and the like. His greatest triumph was in a touring production of Brandon Thomas's popular farce Charley's Aunt.
In 1898 Harold finally bowed to his father's wish and, with the help of a family friend, enrolled at Exeter College, Oxford, despite his lack of qualifications.
While at Oxford, Harold's behaviour was notably eccentric; he displayed considerable energy but disregarded rules, was persistently unpunctual and regularly failed his examinations.
He also continued to appear on the stage when he could, and decorated the walls of his rooms with autographed pictures of actresses.
By 1901, Exeter College had had enough and asked him to leave, although he was allowed to continue studying for his degree at Grindle's Hall, a cramming establishment.
He finally passed his examinations in 1903, at the age of 28, and was ordained by a reluctant Bishop of Oxford.
As a young curate Harold became actively involved with charitable activity among London's poor, an interest he maintained following his appointment in 1906 as rector of the rural Norfolk parish of Stiffkey [pronounced Stookey], despite its distance from Stiffkey. He later gave an account of an incident from November 1894 when he was performing in London. While walking along the Thames Embankment in a thick fog, he said, he encountered a 16-year-old girl who was about to throw herself into the Thames. After preventing her suicide attempt, Harold learned that she had run away from home near Cambridge, was penniless and without shelter. He paid her fare home: "Her pitiful story made a tremendous impression on me … I have ever since … kept my eyes open for opportunities to help that kind of girl."
On 9 October 1906, now settled into a prosperous living, Harold married Molly Saurin and the Stiffkey rectory became a family home, as children were born at regular intervals. Notwithstanding his parochial and domestic responsibilities, Harold quickly adopted the habit of spending much of the week in London, engaged in various kinds of social work.
He also became chaplain to the Actors' Church Union, based at St Paul's, Covent Garden, and was frequently to be found backstage in London's theatres, ministering to the needs of showgirls — sometimes with an unwelcomed degree of persistence.
Between 1910 and 1913 he expanded this work to Paris, to which he made regular visits, sometimes acting as a chaperone for dancers recruited by the Folies Bergère.
Many out-of-work and would-be actresses were invited to stay at the Stiffkey rectory, sometimes as many as 20 at a time, to the consternation of his wife and of some of the local establishment, who feared for the morals of local farmhands.
In October 1915, possibly to escape the increasingly turbulent atmosphere in the Stiffkey rectory, Harold joined the Royal Navy as a chaplain. He began his service on HMS Gibraltar, a depot ship based in the Shetland Islands, where he irritated his shipmates by calling church parades every time another ship visited the anchorage.
Harold's service report from Gibraltar's captain records that, "He performs his duties in a perfunctory manner. Not on good terms with messmates, disregards mess rules and regulations."
In October 1916 he joined HMS Fox in the Middle East, and shortly afterwards was arrested by the naval police during a raid on a Cairo brothel. He explained that he was looking for a diseased prostitute who had been infecting his men.
Again his commanding officer's reports were negative; however, he remained with the Fox until August 1918 when he was posted to HMS Leviathan in the northern Atlantic. Here, his commander was slightly more complimentary; he found Harold, "A clever writer and entertainer [who] pays attention to duty." He left the Navy in March 1919.
When he returned home he found that Molly was six months pregnant. The dates of his service leave during 1918 made it apparent that he was not the father. Although deeply upset by his wife's infidelity, he accepted the child as his own. To get away from the atmosphere in Stiffkey he applied unsuccessfully for a posting as chaplain to a hill station at Simla in India.
He was unsuccessful so, instead, he resumed his pre-war routine of spending his weeks in London, departing early on Monday morning and returning late on Saturday. Sometimes, through a missed rail connection or other mishap, he was barely in time for the Sunday morning service at Stiffkey, and sometimes he would fail to arrive at all.
Styling himself the "Prostitutes' Padre", his declared mission was the rescue of young girls he considered in danger of falling into vice. In this role he approached and befriended hundreds of girls and, although there was little direct evidence of improper behaviour, Harold was frequently found in compromising situations.
His neglect of his local duties over many years strained relations with his parishioners in Stiffkey and, after a formal complaint, the Bishop of Norwich instituted disciplinary proceedings through a consistory court on 29 March 1932.
Harold's defence was severely compromised by his eccentric conduct, and was damaged beyond repair when the prosecution produced a photograph of him with a near-naked teenage girl.
She was Estelle Douglas, the 15-year-old daughter of one of Harold's oldest friends. He explained that the picture had been intended as a publicity shot to help the girl find work as an actress. He protested that he had been set up, and did not know she was naked under her shawl; he thought she was wearing a bathing suit, as she had been in an earlier photograph.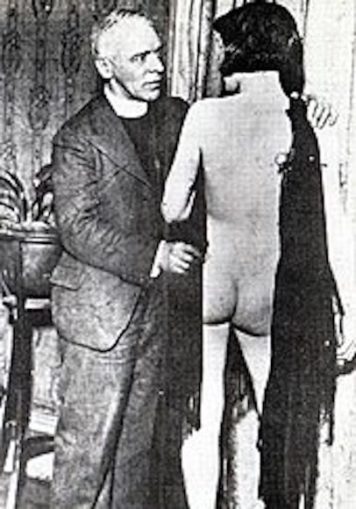 On 8 July the court announced its verdict; Henry was guilty on five counts of immorality. The sentence would be determined by the bishop; in the meantime, he was entitled to seek leave to appeal to the Privy Council.
Sorely in need of funds to meet the cost of his defence, Henry reverted to his early career as a stage entertainer and on 18 July he made his debut with a variety act at the Prince's Cinema in Wimbledon and later toured in the provinces until eventually, possibly dissuaded by pressure from church authorities, theatres declined to book him.
He then continued his public performances by appearing in a barrel on the Blackpool Golden Mile, where thousands paid to observe him through a small window. Not everyone was impressed; one customer, recalling the event years later, said: "He was very tatty and the place stank." He shared his seafront billing with, among other attractions, "Mariana the Gorilla Girl", the "Bearded Lady from Russia" and Dick Harrow, "The world's fattest man".
Until that fateful meeting with Freddie in July 1937.
Throughout his touring years he had maintained high standards of personal morality, observed strict teetotalism and given regular Bible readings to the elderly in the towns in which he performed, and later commentators have generally accepted that, however unwise and inappropriate his behaviour, his basic motives were genuine and he did not deserve the humiliations he endured.
In December 1931 Henry gave an account of himself to the Bishop of Norwich:
"I can earnestly assure you in the sight of God that my conscience is free from any knowledge of breach of the moral law … or of vice of any form with women or girls … I believe with all my soul that if [Christ] were born again in London in the present day he would be found constantly walking in Piccadilly."
That seems to be as fitting an obituary as any to Harold Davidson, The Prostitutes Padre.
Note: The photographs above are credited as required; for the text I am indebted to Wikipedia. – Jerry F

Jerry F 2023