Monday
Good morning cat lovers, it's a lovely sunny morning and not too cold. The gardener is busy cutting the grass I wonder if it will be for the last time this year? While the weather is mild the grass keeps growing and he keeps riding around on that machine that I hate.
Reports are coming out of the G20 this morning that the Russian foreign minister Sergei Lavrov was taken to hospital upon his arrival in Bali where he was treated for a heart problem and then released. However, Russia have denied this ever happened and is 'fake news.' I really can't see what Bali would hope to gain by making up such a story. On the other hand, I can understand the Russians not wanting to lose face. However, it is going to be a bit difficult for Bali to prove, given medical confidentiality. I wonder if a snapper has any photos, he could make a lot of money.
Christiano Renaldo looks to have burnt his boats with Manchester United. He has given an interview to Piers Morgan where he says that several people at the football club want him out and that the club is living in the past. He says things have not been modernised since he was first there when he was in his early twenties. He clearly doesn't get on with the current manager. I wonder if he is having a go at the owners, the Glaziers, who have taken big dividends and not reinvested it. If I were him, I would just leave and take loads of money from one of those clubs in China, or the USA where old footballers tend to go.
One of the things that rarely gets mentioned when new train lines open in London is all the signs and maps that have to be altered. The latest line to be added to the map was the Elizabeth line and even then, it was in three bits and one station, Bank was not open. Last weekend the pattern of services changed, and it now operates as two overlapping sections. This means all the old maps and signage were out of date and needed to be scrapped and replaced. TfL has also decided to tell people to change from one section to the other at Whitechapel. Why change there when you could actually change at any station between Paddington and Whitechapel? It looks like it's because Whitechapel is the least busy station, but it does mean that signs have had to be changed at every station!
The rumour doing the rounds today is that now the Tramp appears to be permanently out of the Labour Party he is thinking about standing against Sad Dick at the next London mayoral election. Of course, this would mean standing as an independent but he wouldn't be the first independent to stand. I'm sure we all remember Red Ken Livingstone who stood and won under similar circumstances. However, I don't know that the Tramp is that popular in London but he could eat into the Sad Dick vote.
I have been reading about a man who appeared in Southwark Court on Friday who was found guilty of manufacturing and selling a set-top box that was capable of hacking into many pay TV channels. The box could allow buyers to hack into basic Sky channels, plus Sky Sport, Sky Cinema and Disney+. The £100 boxes had sold online and, in the man's East London shop. It is believed that he sold around 24,000 boxes and deprived Sky of around £25 million. On Friday he was sentenced to 2 1/2 years in prison, but it was the length of time the case took coming to court that interested me. He was arrested and his shop raided in 2017. If he has been remanded in custody, he will be out right now having already served longer than his sentence. A day of May 9th was set for a seizure hearing, what are they seizing and won't six months before the hearing give the crook a chance to hide things?
I read that Ukraine Land Farming, a publicly quoted company in the Ukraine, has recently regained access to its site in Kherson and has estimated that the Russians have caused around $270 million worth of damage and losses. The farmers have lost all their equipment and stock, including combined harvesters, tractors and UAVs. In addition, the Russians have stolen 100,000 tons of sunflower seeds and maize. In addition, they have stolen: fuel, lubricants, seed material and crop protection products worth US$60 million, killed 4 million chickens and 700,000 chicks. ULF say they will be suing the Russian Federation for compensation. If they win the case, I somehow doubt that Russia would ever pay up.
Tuesday
Not my favourite sort of day, wet and rather cool for my excursion down the garden. When I got back some scatty girl was in the kitchen opening all the cupboards looking for my food. She eventually found some, it was in jelly so not my favourite. But being hungry I scoffed the lot and she said to me that I looked like I enjoyed it. Well, I'll have you know I only ate it because I was hungry and knew that was all I was getting.
I told you last week how well Popeyes chicken restaurants were doing in the U.K. Now I hear that the brand has decided to speed up its expansion in the U.K. They now plan to have 31 British restaurants by the end of 2023. On top of that, they plan to open delivery kitchens and drive-thru outlets. They already have kitchens in four areas of London and plan to add two more.
BAE Systems has been awarded an extension to its order for 3 Type 26 frigates that are currently being constructed in its Glasgow shipyards. The additional order is for five more ships, to be called HMS Birmingham, HMS Sheffield, HMS Newcastle, HMS Edinburgh and HMS London, and is worth £4.2 billion. HMS London will not be in service until the mid-2030s. The first of the original 3 ships, HMS Glasgow, will not be entering service until summer 2028. Why do these things take so long to make and commission?
KFC are to open a pub in London for the World Cup! The Colonel's Arm is to open in Hammersmith towards the end of the month and will have big-screen TVs for the football. You will be able to buy a beer and watch the match and ring a special bell to get KFC delivered to your table with free KFC gravy. I have never tried KFC but if it is anything like roast chicken than I think I would like it.
Yesterday's morning BA flight from Seville to Gatwick was rather delayed and was over 3 hours late when it landed in the U.K. However, it is the reason for the delay that I find ridiculous. Admittedly the plane out from London was a little late because on a previous flight it had been delayed by fog. However, with all the passengers on board in Spain it still didn't talk off. The crew announced that the delay was due to a 'technical fault'. Reasonable enough you may think, you don't want to fly if something could affect its ability to fly. But no, it wasn't a problem that affected the plane's ability to fly that caused the delay, the problem was the curtain that separated the business passengers from tourist class passengers wouldn't close!
SouthEastern Trains have put out an initial call for interest from train manufacturers for as many as 450 carriages (I make that around 50 train sets). With nearly all the major European train manufacturers now building trains in the U.K. this is bound to get a big response. I bet commuters in the Southeast will be delighted to see that the modern trains will have air conditioning and toilets, something that has been missing from much of the 30-year-old stock the carriages are due to replace.
On November 5th Rosie the collie dog was enjoying her daily walk in her favourite park and chasing a tennis ball when she was scared by loud bangs from fireworks. She ran off and got lost. A search was mounted for her, but she could not be found. But Rosie is not a stupid dog she calmly walked into the local police station and settled down to sleep in a corner before her owner arrived to collect her. That sounds like a dog I could get on with.
Wednesday
A very showery morning, it was quite bright when I first woke but by the time I was ready for my trip down to the bottom of the garden it had started to pour with rain. Only a few minutes later it was dry, and the sun was out, so I made my way down to the spot behind the garage where the gardener keeps his ride-on mower. On my way back the rain started again so I had to run, I was puffed out, I am definitely getting old!
When I retired to my cat basket last night the big news was all about a missile that had landed in Poland, blowing up a tractor and killing two Polish farmers and everyone was worried that the Russians were about to attack Poland. Now it's beginning to look like it was either a Ukraine defensive ground-to-air missile crashing back to earth or a Russian air-launched missile crashing. How the Russians can say "Nothing to do with me gov" is beyond me if they hadn't sent over 100 missiles at Ukraine yesterday the incident wouldn't have happened.
So, Trump is going to run for the Republican nomination, hardly a surprise there. But I wonder if he is actually going to run for the Presidency. Somehow, I think this is all a part of promoting the Republican's Party credentials and then standing aside, in a blaze of publicity, in favour of another contender, probably DeSantis who has a rather nice-looking wife!
After reporting that BAE had got an order for 5 frigates, I can today report that they have now received a Letter of Intent for 155mm Howitzer shells. The MoD needs, as a minimum, to replace the 18,000 rounds they have sent to the Ukraine. The idea of the LoI is to give BAE a fair warning that an order is coming, and it gives them a chance to gear up production for the order. The shells are made in Washington in the northeast of England before they are filled with a charge and assembled in Glascoed in Wales.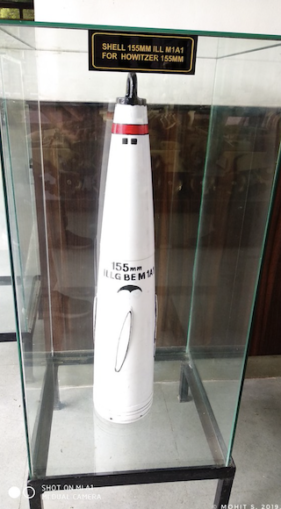 So, the contract to supply the Royal Navy with 3 solid supply ships has gone to Team Resolute, partnership of designers BMT, Harland & Wolff and Spain's Navantia. They have beaten three groups, BAE, Babcock and India's Larsen & Toubro, to the order. In some ways it's a pity that only 60% of the work will be done in the U.K. instead of 100% if the order had gone to BAE or Babcock, but at least it will create 1,200 jobs at H&W's shipyards in Belfast and Appledore and another 800 in suppliers.
For the first time in 50 years NASA has launched a moon mission. The unmanned Artemis rocket was launched overnight and will send an Orion capsule into orbit around the moon before returning to earth. I hear there are 3 mannequins on board called Helga, Zohar and Mooikin Campos, who are rigged with sensors that will gauge radiation levels. Their travelling companions will be two stuffed toys, a Snoopy and a Shaun the Sheep, don't ask me why.
I read that on Monday one of the eight Channel invaders boats on that day landed in St Margaret's Bay in Kent. What's unusual about that I hear you ask. Well, it appears that the police actually arrested some of the landers. Two men were arrested and charged with conspiracy to facilitate illegal entry, and two men were also arrested for arrival to the UK without legal entry clearance. All four were Albanians. Four arrests for 42,259 illegal invaders so far this year is pathetic.
Thursday
At least it's not raining this morning, but there is a nasty cold wind outside. It was OK going down the garden as it was a headwind and it flattened down my fur, but it was a tailwind coming back and my fur got badly ruffled. Anyway, I was hungry, so I ate my breakfast before engaging in a bit of getting my fur back into shape! I was surprised to see the Rich Boy back this morning I thought he was on a jolly in Bali. Apparently, he flew back overnight, I guess he has to be here for the budget statement by the Hunt. I expect to have more about that later either today or tomorrow.
Over in the 'Land of the Free' the Republicans have at last managed to get to the 218 seats mark that give them the House of Representatives and boots out that old witch Nancy. The BBC is crowing about how well the octogenarian has done with only a wafer-thin majority. Well, she had a nine-seat majority which looks to be what the Republicans will have when all the counting is finished. Which reminds me, why does it take so long to count the vote in some US seats? I thought they had voting machines to make things easy!
I know from reading the comments on some articles (I know I shouldn't), I learn that many of you like a tot of Rum so you should like this tale. The new P&O Cruises ship, MV Arvia, which is currently undergoing its sea trials, features several new items, like a rope walk, and the world's first rum distillery at sea. Those people who use Anderson's Bar can see a 50 litre still operating behind a glass screen. The especially created blend called Golden Tide will be available on board in neat drinks, with mixers or in cocktails. I understand that if people like it bottles are available for passengers to buy in the ship's shops.
Well, I have been watching the Budget on TV and the first thing I will say is that I told you about electric cars being taxed weeks ago. Then I see that the shadow chancellor, you know who I mean she is the one with the helmet hair cut done by her old mum, came up with no policies of her own, only moaning. An increase in windfall tax wasn't enough despite it going up by 10% and a 45% tax on electricity generators. This is aimed at wind farms who have been raking it in as the price they have charged is based on the cost of gas. Then the Scottishland woman, the one with tree trunk legs moaned about no support for carbon capture and storage despite the Hunt clearly saying he was backing it. Perhaps she is deaf.
A Chinese-owned tech company has been told to sell the majority of its stake in a UK silicon chip factory due to security concerns. The company, Nexperia, has been told that it must reduce its holding in Newport Wafer Fab by 86%, back to its previous holding of just 14% when it took over the firm in 2021. The company makes mini microchips that go into cars and everyday electronics that are currently in short supply so the business should be viable. When Nexperia took over the company it was widely reported that the previous owners, Nelson, had first option on a buyback.
The owners of Royal Mail have reported a loss of £219 million for the last six months, which rather makes the demands of the union that the workers deserve a share of the huge profits the company is making look rather stupid. But that is an aside, what really got me thinking was when I heard that Royal Mail now wants to drop Saturday letter deliveries and do door-to-door deliveries for only 5 days a week. It's not long since they dropped a second daily delivery and collections from post boxes is now a joke. I know of at least one pillar box that only has 5 collections a week at 9 o'clock on weekday mornings! I wonder how long it will be before they want to drop the letter service completely.
As I don't eat chocolate I don't know if this is good news for humans or not. Due to what I hear is 'production difficulties' many of the current tubs of Heroes are missing mini Twirls, the chocolate flake covered with solid chocolate. Instead, to make up for the missing items two full-size Twirls are being put in each tub. If you didn't know the story and opened a tub at Christmas to find two big Twirls you might have a bit of a surprise.
Friday
I was fooled this morning. It was beautifully sunny, and I set off down the garden full of joy. However, was it chilly out there! I rushed down and back as quickly as my little legs would carry me, hurried upstairs and went and sat where the central heating pipes run under the floor to wait for my breakfast.
Two days before the World Cup starts in Doha the local authorities have done a U-turn and banned the sale of beer in the stadiums. I suspect this has come as a bit of a shock to supporters who were, no doubt, looking forward to a cold beer while watching games in the heat. Mind you I expect the one official sponsor, Budweiser, is going to be most upset. They must now feel they have been conned by the organisers.
I have been reading about a female astronomer who has had her Twitter account suspended for posting pictures of a meteor. She was initially suspended for 12 hours and told that her account would be reinstated if she deleted the pictures, accepted that she had broken the site rules on intimate images and getting consent from the subject. Apparently, the images were picked up automatically and had never been viewed by a real person! Six months later a newspaper has got involved and the account has been reinstated including the 'offensive' pictures.
If someone out there wants to buy this old cat a Christmas present, I would love the special edition of the Beatles Revolver. But I don't want any old version, I want the Super Delux top-of-the-range version. It includes 63 tracks, you probably know most of them, and a 100-page book. It includes the likes of Penny Lane, Eleanor Rigby, Martha My dear, Helter Skelter and four versions of Yellow Submarine. I hate to think how much it costs but I just love these songs.
As I predicted some time ago Disney Cruise Line has announced that it has bought the Global Dream 2, or what of it exists, from the receivers. The Genting group were having what was to be the world's biggest (in terms of passengers) built in the German MV Werften yard, which they also owned when they went bust. The ship was to carry 9,000 passengers over 20 decks and was to have an enormous outdoor water park. Disney say that they are going to 'reimagine' the ship. So just how many passengers it will carry and whether the water park will still be there in 2025 when the ship joins the Disney fleet we will have to wait to find out.
I have been reading about Choupette, the late Karl Lagerfeld's cat. She is a 10-year-old white-and-cream Birman with subtle tabby marks on her head and was acquired by Lagerfeld in 2011. When he died of cancer in 2019 he left a fortune to the cat. She now appears in Japanese commercials and has been in a photo shoot with French supermodel Laetitia Casta. She has been known to travel with a bodyguard, two minders, a personal chef and her own vet. She eats her food from a silver cat bowl, has a one-of-a-kind Louis Vuitton carrier and is worth millions. She has a wonderful lifestyle, I wonder if she wants a 'toy boy', the only thing is Larry is not very French and I don't fancy being called Pierre.
When the final England squad for the Qatar World Cup was announced one of the discussion points was the omission of in-form Brentford striker Ivan Toney. Today a possible reason for him not being picked has emerged. He has been charged by the FA with misconduct under rule E8. This rule covers betting on Football matches and Toney has been charged with 232 counts over a four-year period. It does make you wonder if the manager was warned off from picking him.
Saturday
I don't like this colder weather; I am definitely a warm-weather cat. It was pretty chilly when I popped out this morning, so I didn't hang about outside. I got back in time to hear that idiot from FIFA wittering on about how he was African, how he was Arab, how he was a migrant worker, how he was gay. What a load of old rubbish, why didn't he say how he was rich and how he was ruining the World Cup?
While talking about football, I suspect my scribe will be watching the Arsenal vs Man Ure Ladies football match that is being played at the Emirates this evening. I hear that over 40,000 tickets have already been sold so it makes it the second highest sale for a women's football league game, behind Arsenal vs Spuds which had over 47,300 attend also at the Emirates. The Arsenal senior management have said that the long-term aim is to get the ladies to play all their matches at the Emirates, instead of Boreham Wood FC's Meadow Park which can house only just over 3,000. I was interested to hear that, unlike some clubs, all the tickets have been sold, with none being given away to artificially boost attendance.
I read that Drax has ordered an additional 30 wagons to carry wood pellets delivered to Port of Tyne to the power station. They already have a fleet of 225 especially designed wagons but these will carry 30% more than the existing ones meaning they can carry 71.6 tonnes each. Drax currently consumes 30,000 tonnes of wood pellets every day.
Multiple packs of cans of Coke Zero are being recalled because it is believed that cans of full fat Coke may have been mixed in the packs by accident. Apparently, this applies to 24-can multi-packs and Coke are worried that people who need to watch their sugar intake may drink the full-sugar Coke by accident. I really can't see how people can mistake the black can of Coke Zero with the red can of standard Coke. Are they saying they have somehow got the product in the wrong can!
Official England team sponsor Lucozade appear to have a bit of a problem with the Qatar World Cup. They are not an official World Cup partner as they have been critical of the Qatar human rights policy, so their bottles and colours are not allowed. But many of the England team use Lucozade Sport for rehydration, which is probably very important in the intense heat of the area. Instead, it looks like you will be seeing England players drinking from unbranded bottles into which Lucozade Sport has been decanted.
The Rich Boy has popped over to the Ukraine today to meet with Zelensky and give him more money. At least this time it's only £50 million, that's a lot less than the last two Prime Ministerial visits have cost the taxpayer. What is interesting is that the Rich Boy has found a politician shorter than him.
On Monday morning Sky TV is having a reshuffle of the channels for news stations. It will not make any difference for the likes of BBC and Sky, they stay in the same slots. However, both the station GP readers seem to watch, GBNews and Talk TV are on the move and from Monday they will be on 512 and 522 respectively. It looks like this is just a tidy-up to fill in holes in the numbering in the Q and HD boxes electronic program guides.
Right, I'm done for another week. It's cold today and it's getting dark very early these days so there is no chance for me to get in windowsill time. I think it will be a bit of armchair time instead today. I'll chat with you again next week.

© WorthingGooner 2022