Ingredients
1lb / 450g of Strong Bread Flour
1 tablespoon of Lard
3 teaspoons of Dried Active Yeast
1 teaspoon Salt
1/2 a cup of Superfine / Castor Sugar
11 fl oz / 300ml of Warm Water
3/4 of a cup of Sultanas or Raisins
1/2 a cup of Currants
1 Orange
Zest and Juice 1 Lemon
Zest and Juice
To Line the Baking Tin
3.5oz / 100g of Lard
3 tablespoons of Castor Sugar To Fill the Lardy Cake
About 3oz / 75g of Lard
About 3oz / 75g of Butter
Oven Temperature 400F / 200C for 15 minutes then Lower the temperature to 350F / 180C for a further 15 minutes
First thing I do is check the yeast is active, this by placing some sugar, I use demerara as a caster., in a bowl, add the yeast, cover with half a cup of lukewarm water. Put aside.
Put the flour in a mixing bowl, add one teaspoon of salt, stir to mix, the balance of the sugar and the lard. If the yeast test proves it works pour this into the mix along with the balance of warm water. Take your time and knead until you have a nice firm dough.
Cover and leave in a warm place for a couple of hours for the dough to rise.
In the meantime zest the lemon and orange, put in saucepan with the fruit and juices. Place on heat source and let simmer for a quarter hour. Leave to cool.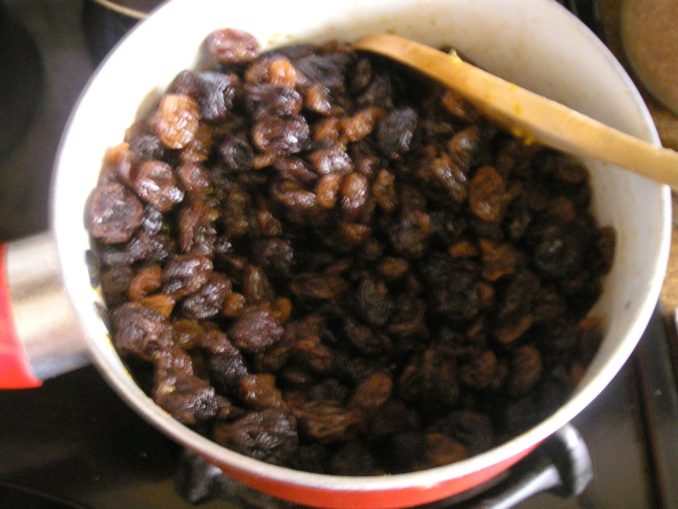 Prepare baking tray by greasing the sides and base with Lard. The mix above is sufficient for two trays 250mm x 200mm x 60mm deep. Needs to have that depth as you will find out.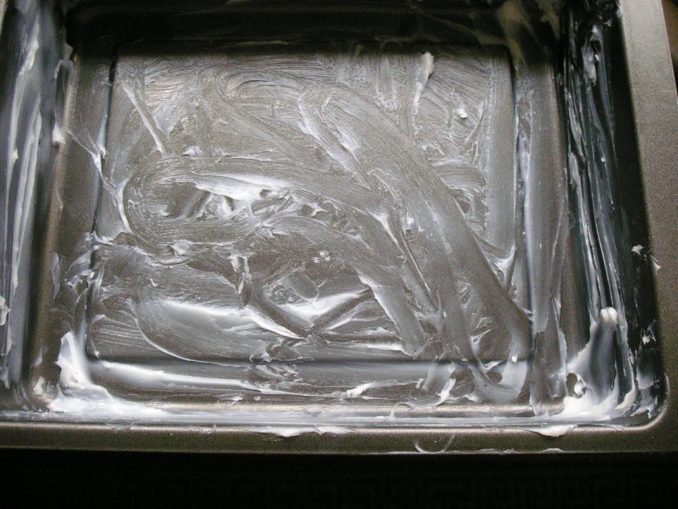 The risen dough can then be knocked back, put into two portions.
On a floured surface roll one piece into a rough rectangle about 3-4mm thick.
Then spread lard over surface of rolled piece, ditto butter.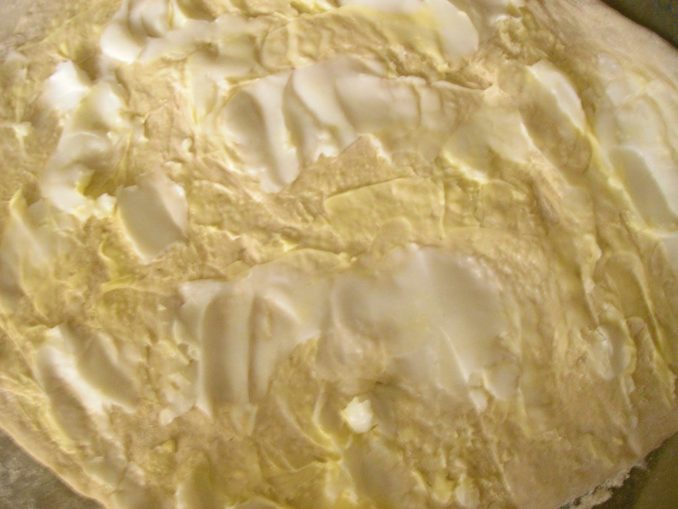 The fruit can now be spread out across the surface of the greased pastry, avoid adding juice. Then caster sugar over the top.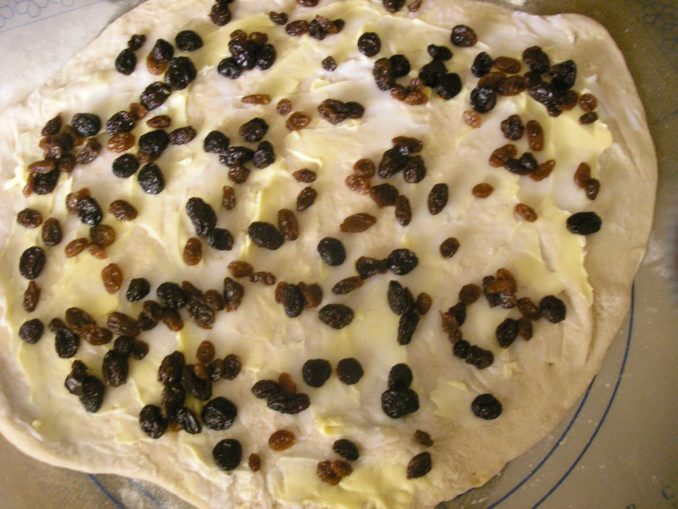 Roll the pastry across the tabletop to give a swiss roll. Pick up and twist, turn into a shape that will fit into the baking tray. Cover and leave for an hour.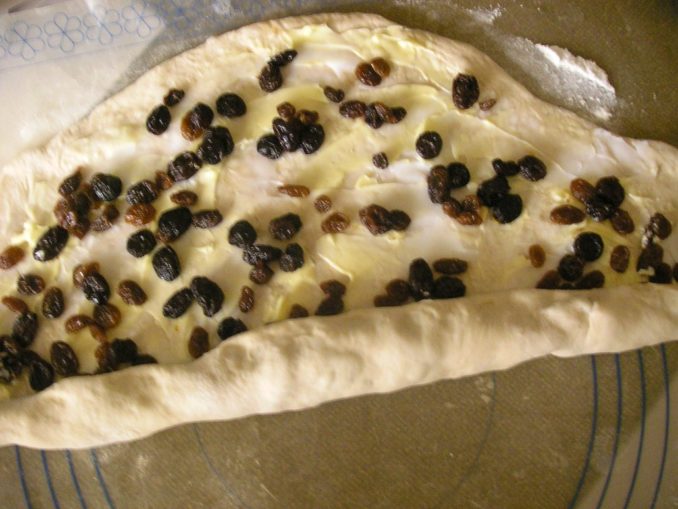 After one hour this is the risen result.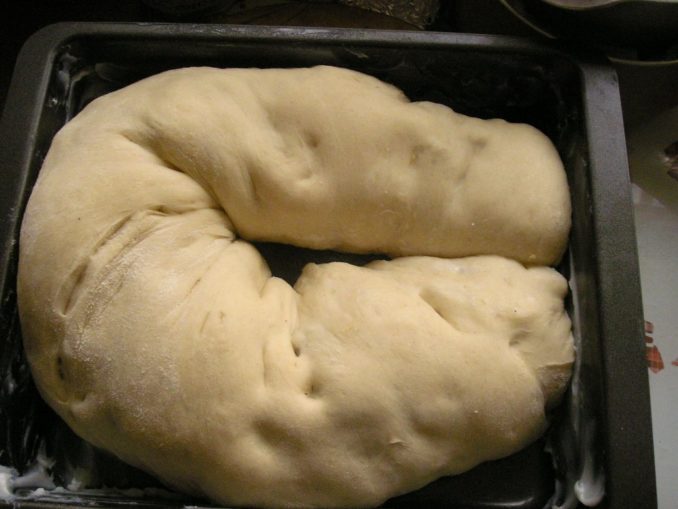 Repeat with the other tray.
Heat oven to 200 C , place trays in over for fifteen minutes then turn down to 180 C for another fifteen minutes.
Remove from oven, place a large plate over the tray and invert. This will allow the molten fat to permeate through the cake.
Good gobblings. I like to warm mine up at subsequent times a slice at a time.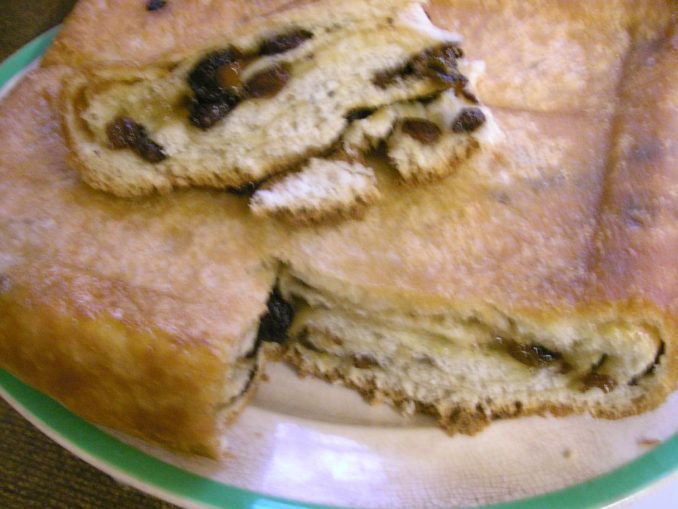 Past Memories.
I would suggest NOT using Lidl lard, I found it not to taste.

© Fisherman 2022