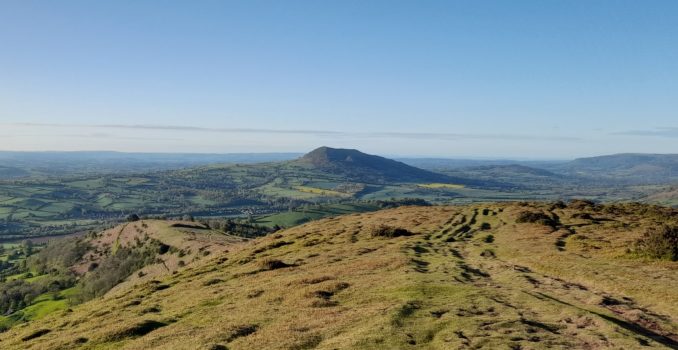 Foreword by Warble on Augh
Yes, I have read it, re-read it and revisited more times than I probably should have. I refer of course to that wonderful piece of literature "A short walk in the Hindu Kush" by E. Newby which recounts his travels in the middle of the last century around Afghanistan with Mr Carless. If you haven't read it, I urge you dear reader to get a copy, sit down in a comfy chair with your favourite tipple and indulge yourself in nostalgia. It will be far more rewarding than ploughing through the drivel to follow which shares a similar title.
About the Author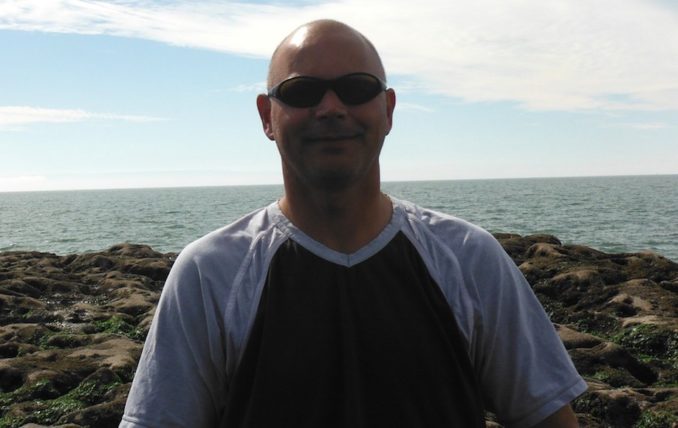 I am in my mid-50s of reasonably sound mind and body, certainly enough to visit this parish. With too much time on my hands, having retired from the competitive world of professional babysitting (both tin boxes and users of tin boxes) it was time to do something silly.
Having a smattering of minor success in hockey as a youth, I progressed from there to nightly darts and monthly match fishing, so I was really fit. After giving up booze, life looked different, darts was not so much fun and work was decidedly humdrum, so I planned my retirement and in two years had a plan in place and was able to retire and move away. After 5 years of almost daily sea fishing I realised I had burnt out my passion for sitting/standing in the rain, sun, wind and frost knowing what I was about to catch, so I took up yoga and became a bit healthier.
When lockdown arrived, live yoga was cancelled so I switched to online and dabbled with more advanced classes, it was then I realised I needed to lose a bit of weight and up my general level of fitness. I remembered my yoga instructor saying that they walked quite a bit, this fitted in with my slightly dodgy knees, so I ordered a cheapish pair of walking boots online and set off on some nice little marches. I had realised that short walks were not going to cut the mustard and I needed a challenge to aim for, the target was set…..Chepstow to Prestatyn using the Offas' Dyke Path.
Planning
I am a methodical sort of chap. I like spreadsheets. Google sheets isn't quite Excel but it's close enough and I only needed to keep a record of my training with the walk planned for the summer.
In March 2021 we had a spell of decent weather and I started clocking up the miles. Three miles to start with, a nice flat circuit, just like walking a dog without taking a dog. The distances started to increase and climbs/descents were added. To get an accurate measurement of distances and climbs I purchased the "Ordnance Surveys Mapping Tool" for the PC, well worth the yearly subscription in my opinion.
A small backpack was added and everything was going well until I pushed the boundaries and set off on a double-digit walk with a stiff climb to start, followed by some forestry tracks, a beautiful ridge walk, dropped steeply down into another valley and up the other side, followed by more forestry, then a drop down to the home village, with a mile and a half to go I was in agony with a blister and barely hobbled back to the house. My feet were not tough enough yet.
Meanwhile I was researching and ordering essentials.
1 man tent
Waterproof layer
Compass
Head torch
Travel towel
Spork
Emergency whistle
Midge net
Blister plasters
As spring rolled on and Dictator Drakeford continued to impose more stupid restrictions on Wales, it became clear that campsites were not going to be opening fully. For lots the season was just being scrapped, others were opening for only those with their own washing/toilet facilities. With my route straddling the border I would have to deal with two different sets of restrictions even if I was prepared to carry a portaloo on my back. Eff that Mr D. and eff the camel you rode in on.
Eventually restrictions lifted enough in August for me to get an overnighter in at a local campsite. 14 miles with two sizeable ascents to a campsite two valleys away and a choice of routes home in the morning.
Trial run
I set off at 09:00 as it would take about 3 hours to the halfway mark where I knew a chip shop was open for my lunch, the first half of this was well known to me as it was one of my practise climbs and all went swimmingly, I was taking the opportunity to practise with my new walking poles and getting on so well. I must have been a little too proud as the realities of 20+ year old maps and questionable map-reading found me chest deep in heather on a 30 degree downslope following paths that wiggled along before resembling crop circles with a large mess of cow shit in the middle. After a few of these I came to the conclusion that an incontinent cow had beaten me to the path and I would do better climbing the dry stone wall and heading towards a tractor driving down a track a few hundred yards away. The fields left fallow with long grass and having decidedly damp patches were not a pleasure.
It was a lovely sunny day when I reached Resolven. My only previous visit was on a cold damp Saturday watching my local team narrowly lose, with cloud so low you would think the rugby ball would vanish if a high kick was put up. The Cheese and Onion fry it (did I mention I used to be a vegetarian… no of course not, I wasn't a vegan) and chips were eaten in a delightful little park by the side of the Neath canal, whilst an absentee father appeared to be visiting his child in the presence of its mother, well that's what it looked like to me.
After lunch came the second ascent, the footpath sign pointed up a track to a house, but no sign of the path, so I knocked on the front door which had a large sign on it saying something about the person owning it being sarcastic. Fair enough, the chap who lived there was very jovial and kindly pointed me in the right direction saying the council hadn't been around to cut it back for years and there were fallen trees and brambles covering the concrete steps, but it was only about 20 yards. I got the impression he was a left of centre Puffin type, I can read people like a book in the dark. After about 30 minutes I let out a cheer as I had crossed the impenetrable thicket that kept the sleeping beauty of my footpath from less able/stupid walkers.
The path rose and rose before joining a stony forestry track that wound ever upwards, somewhere around here I lost my full water bottle. I reached my turnoff to another footpath which went straight up through the forest and had been used as a green lane by 4x4s, the ruts were to die in. Eventually I reached a Roman road "Sarn Helen" nearly at the top where I managed to fall over bending down to take a photo of a way stone, it was here I discovered the loss of my water. I wasn't going back down to look for it, so over the top I went and into a newly created country park with lots of walks and signs, rendering my 20-year-old paper map useless.
Half a mile downhill in nearly the right direction I came to an entrance to the park with an up to date map showing I had to retrace my steps and wiggle down further west, but there was a shortcut marked which would save me time. Back up the hill I marched effing and blinding to myself and found the shortcut (all overgrown with brambles) so I followed the track to the correct road and walked along keeping an eye out for the other end of the shortcut (I never saw it). I was running late now for my scheduled arrival time (pigging covid) so it was a forced march to the campsite down metalled tracks. On arrival I was given a warm friendly welcome and shown around albeit socially distanced and I selected my pitch, a secluded little patch between hedges.
I setup camp quickly as there wasn't a lot to set up, in fact there was less to do than I thought, the gas canister, burner and kettle were fine and would have worked perfectly if I had brought a lighter along. I used the kettle in the communal pot wash area to make my noodles and decided my legs hurt too much to walk 2 miles to the pub. So I lay there chilling out in my coffin tent listening to the continual chirping of the phone of the numpty setting up a family tent on the other side of the hedge as he received more messages than a celebrity after a wardrobe malfunction.
The following morning with sunshine and showers forecast I set off early and tried a different route back. Everything went well until I found a bridle way sign pointing into chest-deep heather and no obvious path, there were tracks in the grass leading off back towards the route I used yesterday, so I checked the map and followed them to the corner of a field where they disappeared (shorter grass). The shape of the tree plantations matched the shape on my map so I headed for another footpath, only to find windblown trees lying higgledy-piggledy and signs saying to keep out. I headed further east, (I can read a compass) across soggy stream ridden ground past another block of trees and was greeted with a steep climb followed by a large open field with sheep and a signpost in the middle. Aligning with the sign it was time to head home or nearly, certainly closer, but first another wide grassy gap in the forest to traverse before I recognised the distinctive shape of the valley I was heading for. Then the heavens opened.
I arrived home just in time to have a shower before helping SWMBO carry the week's shopping in.
Post-mortem
My boots were pinching my big toe and I nearly lost the nail. New footwear required.
The rucksack was too small, too old and too heavy. I needed a new one.
The tent was too small. I needed a larger one.
The footpaths were overgrown. I needed to travel in spring not summer.
I needed to make a packing list to ensure nothing was forgotten (lighter).
I needed up to date mapping.
Was it worth taking a stove?
Back to the researching and planning stage
I immersed myself in YouTube videos of hikers/backpackers doing long distance walks anywhere (AbbieBarnes, Hazeoutdoors, PaulMessner, WildBeare to name a few) read and reread the Trailblazer guide to Offas Dyke Path.
I chose a pair of non-waterproof running shoes with a large toe box rather than a pair of walking boots as the terrain on the ODP is not that arduous and they would dry out quicker when they got wet (everyday in dewy grass).
I chose a 65-litre quality branded rucksack to replace my 35L fishing version, almost double the size for less weight.
Both the above were purchased from a retail outlet in the Cotswolds where I have been treated well before by knowledgeable staff, rather than your Saturday staff in a budget outlet whose product knowledge can leave a little to be desired.
I chose an ultralight 2 man tent, purchased online which would allow me to sit up in it and have all my gear undercover, it also used my walking poles as the tent poles. I also modified it as per some videos on YT to allow it to sit lower to the ground and hang washing/torch/radio inside.
Campsites would be open in spring 2022 after Boris announced all restrictions lifting, even the numpty running Wales would have to follow, though a key campsite was still showing as closed on departure date.
Packing list was drawn up over 3 days, it just sat beside me and every time I thought of something it was added.
A PAYG smart phone with a long battery life was purchased with memory expansion to allow the OS Mapping software; it also negated the need for a separate camera, replacing my beloved Siemens A62. Sad face.
I decided against the weight of a stove, I would forage in pubs for hot food.
The choice of leaving date for the walk was becoming a thorny issue. I'm retired & can go whenever I like, unfortunately SWMBO has a part-time job 3 days a week and being a non-driver relies on me to get her the dozen miles there & back. My suggestion to ring in sick with Covid went down like a lead balloon, she would book 3 days holiday, which gave me 11 days to travel and do the walk. The walk is usually a minimum of 11 days for mortals with travel days before and/or after and no rest days.
This booking holiday malarkey also left me at the mercy of the weather, oh well it never rains in Wales, if Noah is building another ark just before I will have to cancel. April is too cold and has Easter, June can be a bit warm, so it will have to be May, avoiding the bank holidays when campsites may be busy.
I figured if I drove her to work on the Wednesday she could get a bus back and I would get an extra ½ day after travel, it would be tight to make the train after driving home & taxiing to the station, but sort of doable. This idea was frowned upon, so I asked the SiL if she could help. With a bit of luck on BiL shifts it turned out he could drive SWMBO to work and give me a lift to the station in the morning and SiL would pick her up at lunchtime. Sorted.
The date was set and this Jedi was setting forth on his quest on Wednesday 4th May (weather permitting).
The dry spell that was April kept extending and eventually the walk dates started to appear on the 10 day forecast, they were dry and staying dry as May crept ever closer.
I was going, could anything stop me?
To be continued.

© Spa on the hill 2022