| ACROSS | DOWN |
| --- | --- |
| 7 Large lady available on-line? (6) | 1 Spending Friday evening in a tent? (7) |
| 8 ..see 3 | 2 Andrew Castle? (4,3) |
| 10 Lager (7) | 3&8 Bob's 'organ' (5,6) |
| 11 European (5) | 4 Third jab (7) |
| 12 Gas light (4) | 5 Undress (5) |
| 13 Losing it in Australia? (5) | 6 Tumbler (5) |
| 17&18 Suck up to (5,4) | 9 This (9) |
| 18 ..see 17 | 14 Gunners (7) |
| 22 Abbott (5) | 15 Cricket extras (2,5) |
| 23&25 Setter (7,6) | 16 LGBTQ+ (7) |
| 24 Male pilot (6) | 19 Thoughts (5) |
| 25 ..see 23 | 20 Chaplain (5) |
| | 21 Brush (5) |
SOD-YOU-KO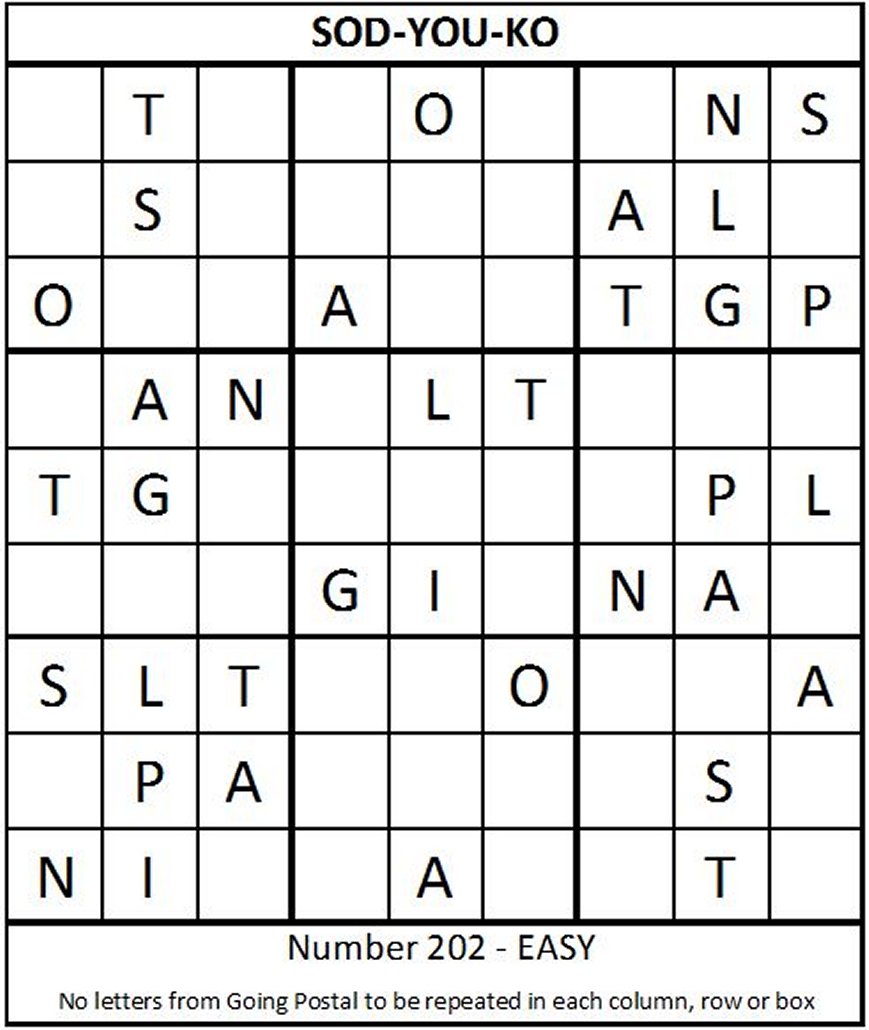 Word Search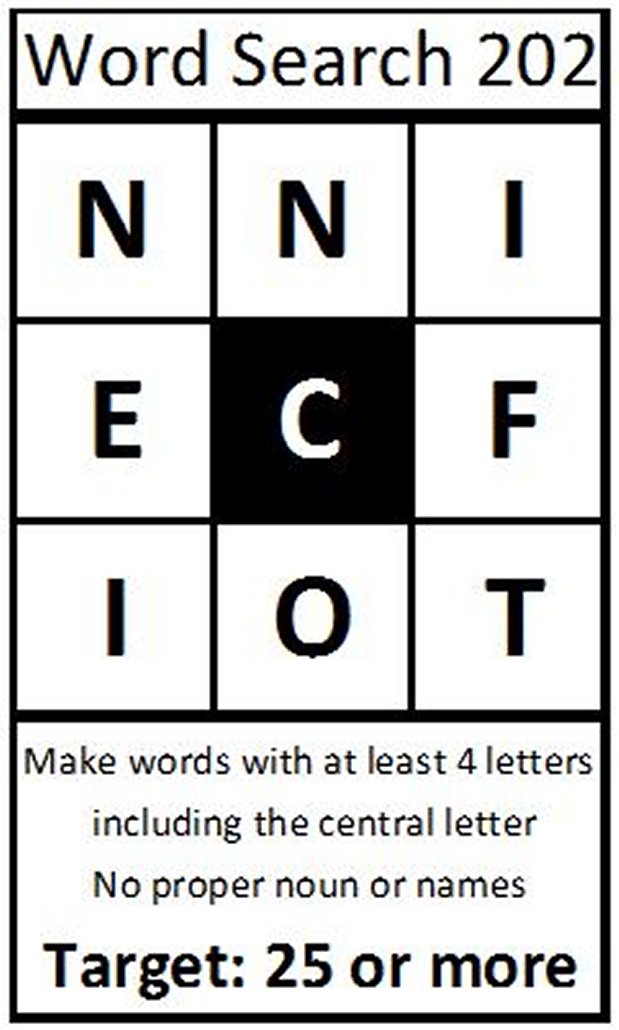 First correct entry out of 'the hat' wins a mystery prize! Email entries to me by 6.00 pm Friday, subject 'Crossword'.
Contact here on email
Winner of Crossword 201 and a Christmas GP mug and key ring Everyone who entered! (Contact GP to claim your prize)
Answers with next week's crossword.
Solution to Crossword No. 201
Only Mr Puller knows, so everyone's a winner.
Click here to download in pdf format: GP Puzzles Number 202

© Richard Puller 2022