I have mentioned in previous articles that the exploits I was describing were usually carried out courtesy of my trusty Mazda Bongo. On reflection, it seems that this amazing vehicle deserves more than a "bit part", and therefore this article sets out to sing its praises more fully.
The Mazda Bongo Friendee 2.5 litre turbo automatic 8-seater, known elsewhere in the world as the Ford Freda, is a grey import from Japan. According to Wikipedia,
"grey vehicles are new or used motor vehicles . . . legally imported from another country through channels other than the maker's official distribution system. . . Japanese used vehicle exporting is a large global business, as rigorous road tests and high depreciation make such vehicles worth very little (in Japan) after six years, and strict environmental laws make vehicle disposal expensive. Consequently, it is profitable to export them to other countries with left-hand traffic."
This means that it is possible to buy a good quality vehicle that has been well maintained, and is a bit different from other cars on the road, for a quite modest sum.
My first Bongo was a 1997 model which I bought through eBay from a chap in Weston-Super-Mare in 2006 for £2,800. He wasn't open to offers and I can't say I blame him – it was immaculate and highly-specced. It had three rows of seats, making it a genuine 8-seater rather than the usual 6 plus two rumble seats configuration, and was equipped with a drop-down video screen in front of each of the two rear rows of seats which relayed videos from the DVD player and screen set into the dashboard.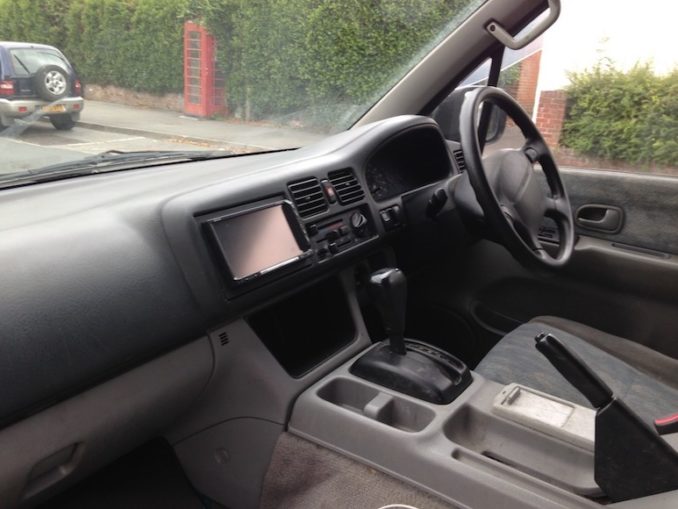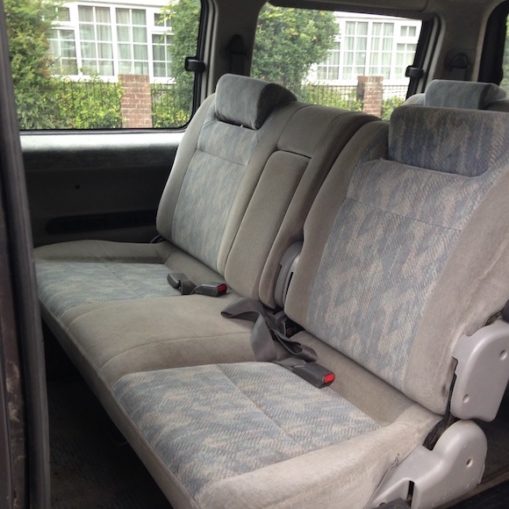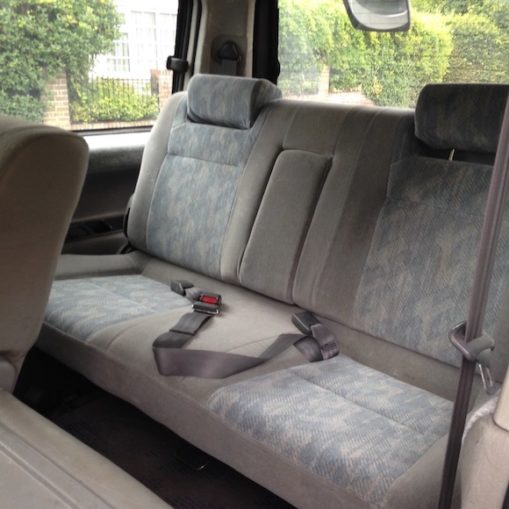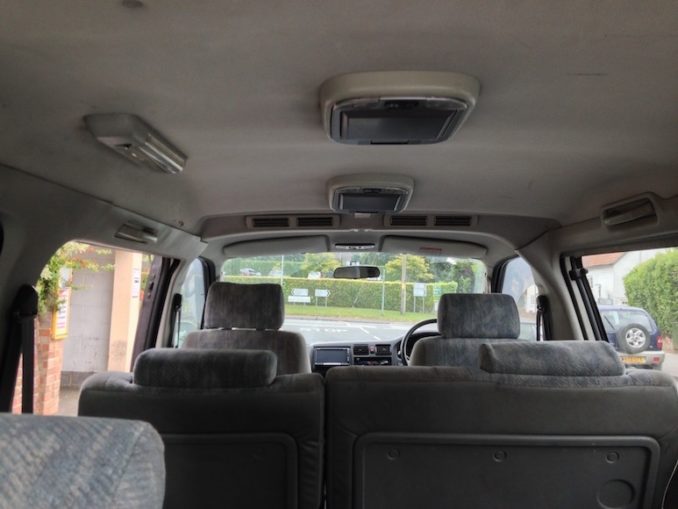 Mechanically, the powerful 2.5-litre turbo diesel engine was matched to one of the smoothest automatic gearboxes I've encountered. This, together with the very well-upholstered seats, meant that driving was akin to sitting in your favourite armchair and watching the miles glide effortlessly by. And the older I got, the more attractive that proposition became.
The main reason for buying it as a replacement for the Ford Scorpio that I drove at the time was that my 14-year old son and his mates had formed a band and desperately needed transporting to rehearsals and gigs. As the only parent not working (I had recently taken early retirement) it fell to me to fulfil this need. As the logistics of transporting five teenage lads, complete with guitars, mics, amps, drums and bulk quantities of energy drinks is beyond the capabilities of a four-door saloon, I spent a few hours on the iauto free top nternet looking for something suitable that was more like a car than a van that would carry everything and wouldn't embarrass the lads too much when we turned up at gigs.
I toyed briefly with a Toyota Previa, which was good but not as robust as I needed, before settling on what seemed to be the most highly-recommended option – the Mazda Bongo. It was an instant hit – particularly with the band, who enjoyed watching DVDs on the drop-down screens while we were on the road.
Before long, the band had played all the venues in the area that we could get to and back in a day without arriving home in the middle of the night. They had also developed a considerable following on Myspace (who remembers Myspace?) and were being pressed to play gigs further afield. We did a couple of longer-distance trips but soon realised that, capacious though it was, the Bongo was no substitute for the fleet of three articulated lorries that Emerson, Lake and Palmer relied on when on tour. It was obvious that some sort of trailer was required. As it happened, a family friend who used to run a mobile disco (while dressed as a bishop, no less) had just changed career (or been defrocked) and donated his trailer to us.
This gave the band limitless possibilities, which they didn't hesitate to take up, and before long, egged-on by their ever-increasing Myspace fanbase, they were planning a UK tour. They were initially reluctant to be driven on tour by a "Dad" (even one as cool as me!), but soon came to realise that it was that or nothing!
The itinerary they came up with was Devizes, Chatham, High Wycombe, Scunthorpe, Huddersfield, Glasgow, Dundee, Dunfermline, and Salisbury. That may not be up there with the Rolling Stones playing to over a million on Copacabana Beach, but for a bunch of 16-year olds to organise a 9-date, 1,300-mile tour, and for it to pass off without a hitch, is no mean achievement. My only involvement was to deliver them to each venue and pick them up at the end of the gig; everything else was done by them.
Part of their planning was to arrange, either with the venue or with their Myspace friends, somewhere to sleep. To our mutual relief, I volunteered to spend the nights in the Bongo, usually parked up in the far corner of the car park of the nearest 24-hour Asda. They were surprisingly comfortable nights, thanks to the generous upholstery of the Bongo, and were rounded off nicely each morning with a full English in Asda's cafe.
The tour passed without a hitch and I can honestly say it was one of the most enjoyable weeks of my life; although they could be "exuberant", the lads were very good company and it was a pleasure to see them so well received on stage.
I haven't mentioned that this tour took place in the last week of October and one of my most cherished – if rather surreal – memories of it is chatting to the local support band outside the world's first Carnegie Library in Dunfermline at 10.30 in the evening of Halloween. They were dressed as Smurfs and wore nothing but a pair of white tights and copious amounts of blue paint. Being Scottish, they seemed unaware that the temperature was barely above freezing.
It was also good to go to new places (even Scunthorpe!) and see new sights (the Desperate Dan statue in Dundee, for example) and I decided I could take to life on the road.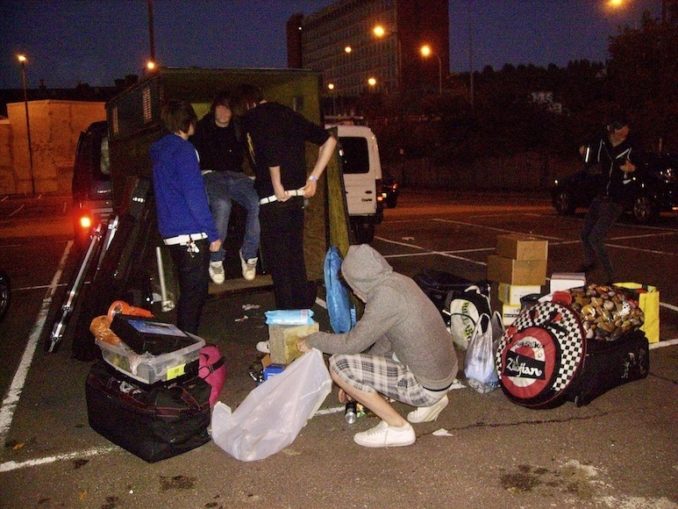 Over the next year or so, I was their chauffeur (although I liked to describe myself as their roadie) to many more gigs in such exotic locations as Swindon, Milton Keynes, Norwich, Preston, Liverpool, Oxford and Exeter. The Bongo never let us down once.
In time the lads were able to drive themselves on tour and my role was reduced to keeping the Bongo on the road for when they needed to use it. This turned out not to be a challenge as in the nine years I owned it, apart from the routine servicing, the only replacement parts it needed were a seatbelt and a steering wheel.
The band also joined us on family holidays to Cromer, Aviemore and Newquay, as I've always believed that when it comes to holidays, "the more the merrier".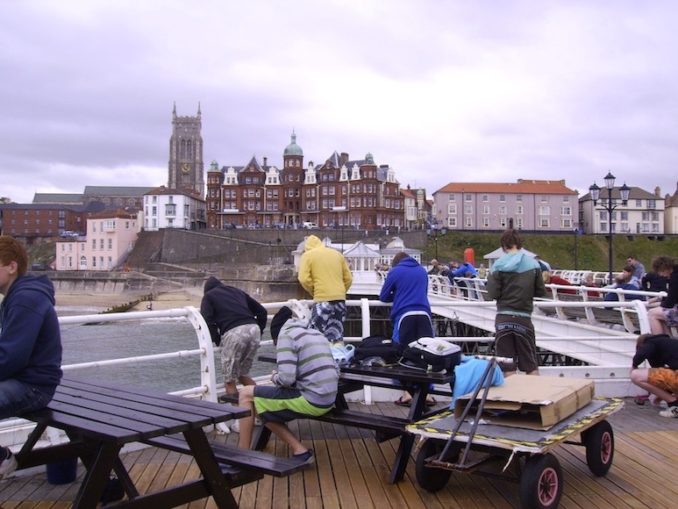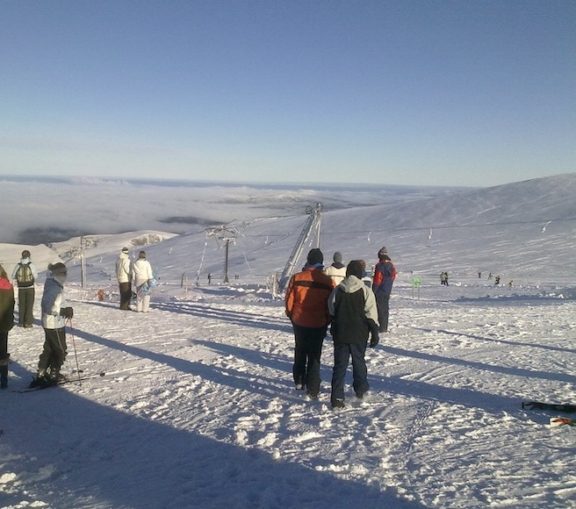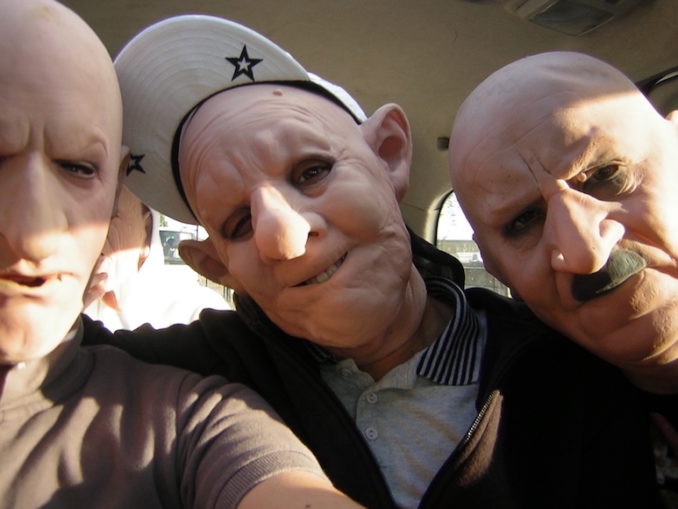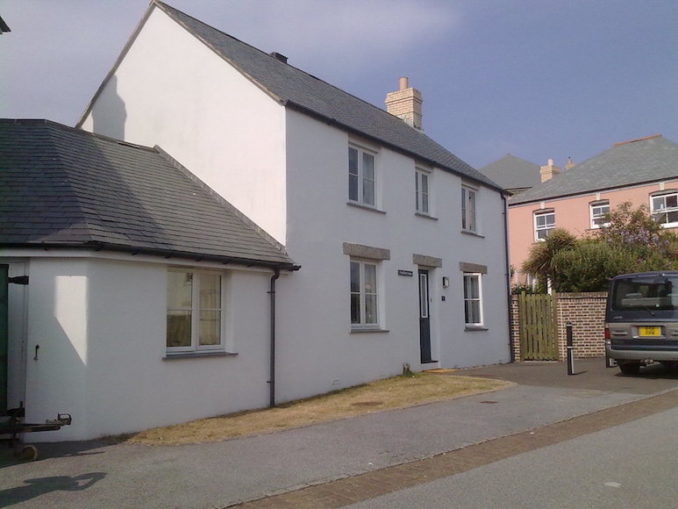 The last major trip the Bongo undertook was a family holiday (without the band) in Argelès-sur-Mer not far from Perpignan in the South of France. The two thousand mile round trip was completed without a hitch. Sadly I can't say the same about my organisational skills – I have since lost all my photos from that trip including those I took crossing the Milau Viaduct, which was one of the main reasons for going. It was spectacular, but you'll have to take my word for it.
By 2015, the Bongo had been with us for nine years and had never let us down. Nevertheless, as the band had by then progressed to European tours in proper tour busses, there was little need for all the features that it offered and so I reluctantly advertised it on eBay. It very quickly sold for £800, which I thought was a very fair price, considering that it was now 18 years old and we had put in excess of 130,000 miles on the clock, and I settled down to driving a Kia Sportage – a very different vehicle.
However, it didn't take long for me to miss the Bongo and so, when I saw another one for sale in a local garage I snapped it up. Although I didn't really need it, I justified it to myself on the grounds that it was the model with the Auto Free Top elevating roof. I told myself that I'd be able to go away on the spur of the moment and spend the nights in remote campsites, living the romantic, nomadic life and I soon set off on my first trip.
The roof of the Auto Free Top is raised and lowered by the power from the engine delivered through a winding mechanism and pistons, accompanied, in an early example of Japanese "health-and-safety-gone-mad", by an ear-splitting beeping. This is all fine when you try it out at the garage but when you lower the roof for an early start at 7 am in a still-sleeping campsite in Langdale, you realise just what a noisy and long drawn out process it is. I was not popular.
Apart from that I had a great trip, enjoying how Bongo Number 2 took Hardknott, Rynose and Honister passes comfortably in its stride.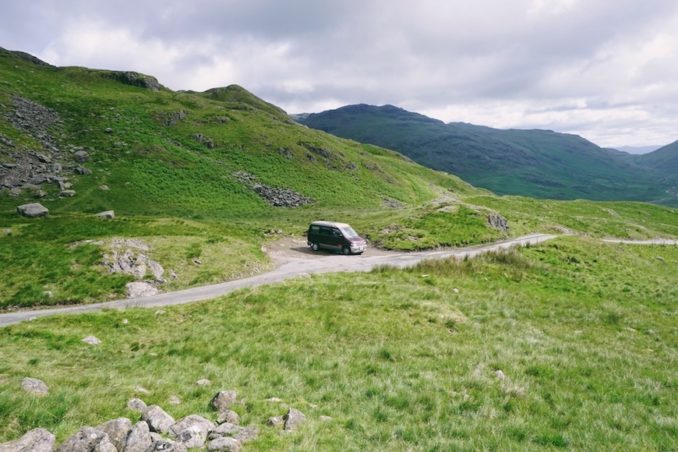 But the magic had gone – no more hitching up the trailer, no more van full of teenagers still buzzing from a successful gig, no more waiting outside concert venues late at night in the middle of winter – and I was kidding myself to think that I still needed a Bongo. Nevertheless, I carried on for another couple of years.
The end finally came when the front subframe disintegrated and I decided that it was time to bring my Bongo adventures to an end. The man at the specialist Bongo breakers in Swindon agreed and gave me £600 to sweeten the blow.
Looking back, the twelve years I spent as a Bongo owner were good ones. I covered a lot of ground, visited a lot of places that I hadn't seen before (some of them even more exotic than Scunthorpe and Milton Keynes) and, probably the best bit of it all, I was able to help a group of young lads do what they had dreamt of doing and would go on to do semi-professionally.
It was a hell of a ride!