Monday
Another Monday and you find a very happy cat reporter. The family didn't hang around in No10 very long and it's lovely and peaceful again. I hear they have been loaned a luxury villa in Spain and will be away for a week while Parliament is still on holiday. Well, it suits me, just so long as someone feeds me bowls of Felix I don't care. This morning it's my favourite Dreamies Girl. As she stroked me she whispered that she was on morning duty and someone else would be around for the evening. She knows what I like, she left the papers on the mat and the radio on 'for company'. I don't need company, I need feeding on time.
I read that a British Airways flight from London to Hong Kong had a bit of a problem on Friday. Because of a tropical storm over Hong Kong, it had to divert to Manila. This caused an 11-hour flight to become a 36 hrs trip with the 100 passengers having to spend the night on board the plane in Manila as coronavirus rules stopped them getting off. They initially took off from Heathrow at 7:40 pm for Hong Kong. The Boeing 777 made 2 abortive attempts to land in Hong Kong before the pilots gave up and diverted to Manila where they landed successfully 90 minutes later. The plane then took off for Hong Kong on Sunday morning where they had another aborted attempt at landing before touching down at the 4th attempt. The passengers then had to hang around the airport while their Covid tests were processed. I understand that if anyone had got off the plane in Manila it would have meant 21 days in quarantine when they arrive in Hong Kong.
It seems that China has imposed a ban on importing British beef following a single BSE last month. Not that it really made a lot of difference as they haven't bought any beef from Britain for many years. China initially imposed a ban on British Beef at the height of BSE back in the 1990s. Then in 2018, the Chinese announced an end to the ban and the prospect of sales to China excited beef exporters. But it never happened, the Chinese didn't buy a single carcass. So we with a ban now in place again the situation is exactly the same as it was back in the 1990s.
Today I heard about Sabastion Kurz the Austrian Chancellor. Or perhaps I should say the ex-Chancellor as he has just resigned as the result of a financial scandal. The story is that he used Austrian Government money to buy favourable press in the company's tabloid press. I can't see Bozzie trying that here. I think there would be immediate suspicion if the Daily Mirror or the "i" suddenly started supporting him.
It seems that in the US now they don't just have low-cost airlines they have an ultra-low-cost airline. You can fly coast to coast, Santa Anna California to Newark New Jersey for just $35. That's next to nothing, like flying to Glasgow from London for £5. The problem with flying on the likes of Spirit Airlines is that it is such a slim organisation that if something goes wrong it really goes wrong. If a plane becomes unserviceable there is no spare to take its place, the service just gets cancelled and it's just tough on the passengers. In August bad weather caused some flights to be cancelled and the knock-on effect meant that by the end of the month hundreds of flights were cancelled and passengers besieged Spirit's airport desks. Well, I suppose if you are will to only pay $35 for such a long flight you get what you pay for.
With the next 36 OneWeb satellites due to be launched on a Russian Soyuz rocket on Thursday, OneWeb announced this morning that they have signed a letter of intent with the Indians to use rockets from NewSpace India Limited. Thursday's launch will be the 11th of 19 that OneWeb have contracted for on Soyuz rockets, which is enough to complete their planned network. But OneWeb may need many more launches to complete their '2nd Generation' program of more capable satellites which may have a GPS capability.
I mentioned earlier that the Dreamies Girl put the radio on for me this morning. Well, I had the pleasure (?) of listening to Nick Motorcar on LBC and he was talking about the DVLC and the problems of contacting them when so many of the employees were working from home. He asked for listener's experiences and got several before a man phoned up who said he didn't have a DVLC problem to relate, but he had a similar problem with HMRC. He explained that because so many staff were working from home people were asked to contact the HRMC via their Government Gateway computer account. Well, this man said when he tried his Gateway was locked and it displayed a message saying, 'Are you dead?' This amused Motorcar. The man continued, saying that there was a 'help' number to phone on the bottom of the screen and when he did so he got a recorded message telling him how to get the paperwork right when taking a lorry to the EU. Motorcar was now giggling. The man then said as he happened to be in London he popped into one of the HRMC offices and asked the man on the door how he could talk to a real person to get some help. The doorman told him that he had been told to call the police when trouble makers like him turned up. Motorcar was now laughing heartily. The man said he eventually got to speak to a woman who was clearly working from home because she could hear the sea, seagulls and children playing in the background, his guess was she was on the beach. When the call finished Motorcar was crying with laughter and could hardly speak.
Tuesday
Still on my own and enjoying it! The Dreamies Girl gave me Felix Chicken this morning and I rubbed myself around her legs in appreciation. She is infinitely better than the grumpy bloke who got my dinner, I think the difference is she likes cats and he doesn't.
So this mornings employment numbers are out and it appears that another 235,000 people joined the ranks of the employed in August while the unemployed fell by 126,000. There are now more people employed and fewer people unemployed than before Covid hit. Not only that but the number of job vacancies has hit a 20-year record of 1.1 million. All this comes in a month when the unemployed number is expected to go up bolstered by an influx of school leavers.
Is it a bird? Is it a plane? No, it's a poof. I see that in the latest Superman comic, published in the States, the son of Superman, John Kent, has come out as bisexual. He is shown kissing his mauve haired male boyfriend. Is nothing sacred? His mother Lois Lane will be turning in her grave. I wonder what will be next, Batman bedding Robin, Cat Woman coming out as a lesbian? The woke seems to be taking over the world, thank God I am an old cat and I don't expect to still be in Number 10 when we get the first openly gay PM, thank god.
The Great Frost is to make his latest speech on the situation with the Northern Ireland Protocol this afternoon, with the EU making its latest pronouncements tomorrow. I suspect Frosty will say that the EU must accept bid changes to the protocol, to allow unfettered trade with the rest of the UK and to halt any power that the ECJ has in the agreement. In contrast, I expect the EU to suggest that they will make trade with the rest of the UK easier but demand the retention of the ECJ. I hear a lot of talk about the implementation of Article 16 which would allow either side to withdraw from the agreement if it was damaging either party. Then I hear the EU saying that the protocol is fixed and non-negotiable, but in Article 13 there is a provision for any negotiated agreement between the UK and EU to replace the superseded parts of the protocol. I think the EU is being a little bit disingenuous.
I read with interest that some container shipping rates have this week started to fall back a little. So far this year shipping costs have been steadily rising and this slight fall is very welcome. For example, I see that the cost of sending a single forty-foot container from Shanghai to Los Angeles has fallen by $1,000 to $11,173. It is still many times the pre-pandemic cost but has finally started moving down by between 8% and 11%. However, it seems that wherever in the world you are the shortage of lorry drivers is causing problems at ports with them being stacked out with containers and having to slow ships unloading.
I read that the prize in tonight Euromillions lottery could be as much as £184 million, which if won by a single British ticket would be the biggest ever British lottery prize. Can you imagine just how much Felix Chicken that amount of money would buy? In fact, I suspect it would even buy the factory. This is virtually the most a Euromillions lottery can be as it is capped at €220 million and it could vary a bit depending on the exchange rate. The highest ever won in the UK was £170 million by an anonymous winner. I often wonder how anyone winning that much can remain anonymous? Still, this cat can only dream, you have to be a human to enter.
I hear that Apple are working on the idea of a future release of Apple Car Play being able to control, among other things, a car's air conditioning and electric seat positioning for compatible vehicles but it will need the cooperation of the car manufacturers. According to Apple many Car Play users hate swapping between their Apple functions and the cars built-in functionality to control things like the AC temperature and would like to do it all in Car Play particularly by voice control. I wonder if the carmakers will cooperate?
Wednesday
A bright sunny morning here in Westminster, quite pleasant in the sun. My Dreamies friend stopped and talked to me while I ate my breakfast. She told me that the queues for Petrol have disappeared and that has gone back to normal. It looks like the next thing is blockages at container ports. I bet that is all over in a week or two as well, then they will dream up something else, just so long as it isn't a Felix Chicken shortage I don't care.
I have been trying to understand why an increase in natural gas prices makes wind and solar-generated electricity go up in price. The sensible gas suppliers and users contracted to buy gas ahead at fixed prices so they shouldn't be affected. Now I understand that the vast majority of our electricity is generated by gas or nuclear. Nearly all our gas comes from the North Sea and Norway. I understand that if you haven't bought ahead Norway will put up its gas price because it is linked to global prices but it still shouldn't affect wind and solar. What seems to be happening is that the cost of electricity is linked to an auction and if gas generated power is needed, and it always is, the cost of electricity generated from nuclear, wind and solar is linked and automatically goes up. Very nice if you are one of these generators, you get paid more for no extra costs. They will be taking money home in wheelbarrows soon.
So China has decided that the only way to halt power cuts and brownouts is to build more coal-fired power stations. Demand for electricity in China has gone up by 10% since 2019 and they have realised that wind and solar couldn't keep up with demand. Nuclear power is another possibility but it takes around 10 years to build a nuclear power station. But the need is far more urgent than that and a 1000 MW coal station can be designed and built in four years or three years if you use a standard design.
I see we are a step nearer to launching satellites into space from the SaxaVord spaceport on Shetland. The rocket company Skyrora has signed an agreement to make up to 16 launches a year for 10 years. The company's XL rocket is 23 metres long and weighs 56 tonnes and is capable of putting satellites of up to a total of 315 Kgs. into orbit so each rocket could carry 2 OneWeb satellites. It would be great news if we build and launch our own satellites in the UK and not rely on the Americans, Russians or French.
Sad Dick has once again cancelled the New Years Eve London fireworks display disappointing the 100,000 people who normally attend in person and the millions who watch on worldwide television. Of course, the excuse is 'Covid'. That might have made sense last year but it doesn't wash this year. Covid has been downgraded to an epidemic, people are back at work, the buses and trains are packed, crowds are back at football matches, nightclubs are open and people are back at work. Things are virtually back to normal, but not in the woke world of Sad Dick.
It seems that the French tax authorities have come up with a wizard wheeze. They going to trial using aerial photos of homes to discover people who may have been fiddling their taxes. They will be on the outlook for signs of undeclared wealth, things like big house extensions and outdoor swimming pools. These are things that should be declared for local taxes (like our community charges or rates) and the local authorities will then be sending them a tax bill. I hope that HRMC don't see this as the way forward.
I read that Sussex Police had a bit of a shock when they attended a report of a disturbance at a house in Hayward's Heath. Entering the front room they found an 8-foot swimming pool with several small sharks in it and for some reason an artificial Christmas tree in the middle! Unfortunately, that is all the article says. I would love to know if they were breaking any laws, if anyone was arrested, why the Christmas tree was there and what happened next, but that's it, that's where the article ends.
Thursday
This morning it is a little chilly, not too bad, but I bet it is warmer in Marbella. Still that Shuffledknackers bloke says the sun is coming out later. I do hope he is right.
I hear that Glasgow doesn't have enough hotel beds for the 26,000 people expected to roll up for COP 26. Subsequently, two 'cruise ships' have been hired to dock in Glasgow and supply additional hotel rooms. The first to arrive is the Latvian-flagged Romantika operated by Tallink which actually normally operates an overnight vehicle ferry service between Latvia and Sweden. The second ship which is the MS Silja Europa is another overnight ferry, this one operating on the Finland Estonia route and will arrive in the next few days. It looks like this second ship is a bit of an afterthought added only after Covid eased and the number of attendees was confirmed. Now I wonder why we are using two old Latvian ferries when the likes of Cunard and P&O have proper British cruise ships with decent accommodation sitting around doing nothing? As an aside I read that the Scots are profiteering somewhat for the duration of COP. One room in the city advertised as £42 per night on Monday is being advertised as costing £1,400 per night during the summit.
So Claudia Webbe has been found guilty of some pretty nasty things in the magistrates court yesterday but will have to wait until next month to discover her sentence. It could be prison, a suspended sentence or a community sentence. The woman who was elected as a Labour MP and now has the Labour whip suspended so she sits as an independent, has not been suspended by the Labour Party. Why I hear you ask? It seems she is one of the Tramp's cronies and that scares Stoma. Additionally, she had character references at her hearing from Steptoe, the Abbotpotamus and old McDonald. I can think of nothing better to suggest her guilt.
I have been reading that the Port of Felixstowe is struggling to unload the massive container ships because they have 50,000 containers in the port and are running out of storage space. They have said the problem is the shortage of HGV drivers. I wonder just how true that is. I have heard that many of those containers are actually empty and waiting to be transported back to the Far East. However, the huge increase in container's transport rates has actually made it cheaper to buy new containers in China to ship your goods to Europe than to pay to have empty ones shipped back. Interestingly I read that the Port of Southampton has said to ship operators that they have no delays so why not swap your container ships to us? It seems Southampton has invested heavily in new huge sidings to move extra-long container trains.
I keep hearing about companies saying things are improving and they need more staff. Earlier it was Sainsbury's and Tesco, last week it was the Post Office and today it is Domino's Pizza who want 8,000 more drivers before the Christmas rush. Back in June Domino's started hiring 5,000 additional chefs and drivers but in the last 3 months their sales had leapt by 8.8% and show no of slowing down. Why on earth have we still got 1.2 million unemployed? Could it be that they would rather be on the dole with all the free extras it brings like dental treatment and prescriptions?
Rail freight operators have mothballed their electric locomotives and got their old diesel locomotives out of storage to run services because the cost of commercial electricity has gone up by 3 times. The Rail Freight Association say that it is impossible to pass on such huge cost increases to their customers. The reasons for the original swap to electric traction was twofold, cheaper fuel costs and lower CO2 emissions. However, the swap back to diesel is now on cost grounds although they expect the CO2 emissions to increase the claim is they are still 76% lower than using road transport.
The MSM last week made a lot of the party conferences making little or no effect on the opinion polls, but I wonder if the polling was done a bit too quickly and didn't pick up true results. This morning there was a new poll out that gives Bozzie's lot a 10% lead over Stoma's mob. After a week of the left-wing papers shouting about Bozzie going on holiday, he has not done too badly out of it moving to a personal lead of 6% over Stoma. One other point of interest, the Reform Party has quietly crept up to 4%.
Friday
Just when I was enjoying a nice peaceful time Bozzie, the Little Otter and the Brat are back, I understand that the Mutt will be back from doggy prison soon. No nice chats with the Dreamies Girl for a while. I guess I will just have to live with it.
I read that one of the most Googled questions is, "How do I become a Tube train driver?" It seems that word of the huge wage it is possible to earn has got around. The answer is it is not that easy as TfL only advertise for drivers internally, so you need to already be working for TfL. Officially you don't need to be educated to degree level to drive a tube train, but many of the positions drivers are promoted from do. Once qualified you earn £60,000 pa basic pay. But no one really gets the basic pay because of the odd shifts the drivers work. They get bonuses for shifts, weekends, overtime, working rest day etc. In fact, I hear that some earn more than £100,000 pa plus free travel for them and a partner, other TfL discounts and private health care. It's no wonder they don't advertise the jobs to the public.
I hear that the Government are thinking about giving householders a £5,000 grant towards replacing gas boilers with heat pumps. I don't know who came up with this bright idea, but I don't think much of it. A basic heat pump costs around £10,000, then you have to add on installation cost, the cost of bigger pipes and radiators and redecoration of the mess the installers have made. Then you have to pay for their installation. So all that lot probably adds up to another £10,000. So you might get 25% of the total cost back. Who in this world, apart from a green maniac, is going to layout £20,000 in the hope of getting £5,000 back when a new combi boiler is available for less than £2,000 and will not need new pipes and new radiators? Someone in Government has lost it.
OneWeb have confirmed that another 36 of their satellites were successfully launched on Thursday. That brings the OneWeb total to 358 out of the intended 648, so that's well over half now in orbit. OneWeb say that all 36 satellites separated from the launch vehicle in batches of 9 and that they have established communications and control with all of them.
I hear that in the last week there has been a rush of people buying wood-burning stoves and lorry loads of logs to see them through the winter. People have seen the price of gas and electricity going through the roof and have been looking for an alternative and the one that seems to have appealed to many people is a log burner. I am not sure how they stand with emissions regulations, but it is certainly not illegal to sell, buy or install them. Mind I wonder if the Government will be thinking of banning them in this green woke world we are living in.
The bookmakers have already started offering odds on the 2024 presidential race and guess who Betfair have as the favourite? None other than ex-president Trump who is on 21%. Sniffer Joe has fallen to 19% and Camel Harris is way down at 13% the same as Ron DeSantis. While Mike Pence has not impressed with antics and is down to a miserable 4%. The vote is of course a long way off but is intriguing to see what the current thinking is.
I was sorry to hear about Sir David Amess being murdered. He was a nice guy, one of those people I was always pleased to see at No10 even if it wasn't very often. He was always stopped to say "Hello" and give my neck a rub. I was not surprised to hear that the man detained was said to be an "African". Then I heard it said he was Somali and finally that the whole investigation had been handed over to the terrorist investigations lot. I wonder if they will put up a plaque to him in the chamber like they did Joke Ox. I doubt it for three reasons, he was a man, a Conservative and a Catholic the opposite of the Ox.
Saturday
Bozzie was up very early this morning, had his breakfast and went off in his ministerial Jaguar. I wondered where he was going so early then I heard the Little Otter telling the Brat that, "Daddy's gone to Southend." I thought, "He can't be on holiday again," then I fell in, he was off to pay his respects to David Amess. A bit later on I saw him on the TV with Pretty Petal, the Squeaker and Keir Stoma laying flowers. Just shows how he was universally liked.
The EU has come up with a policy that while designed to protect the EU timber industry it has upset the building companies. The EU was bothered that Russia was dumping timber at below production cost and have slapped a 15% levy on timber imports from Russia. This has pushed up building costs across the EU and the construction companies are not happy and have written a letter to the EU signed by 100 of the biggest European construction companies. It seems that the cost of timber has doubled since the start of the Pandemic and this could be the straw that broke the camel's back.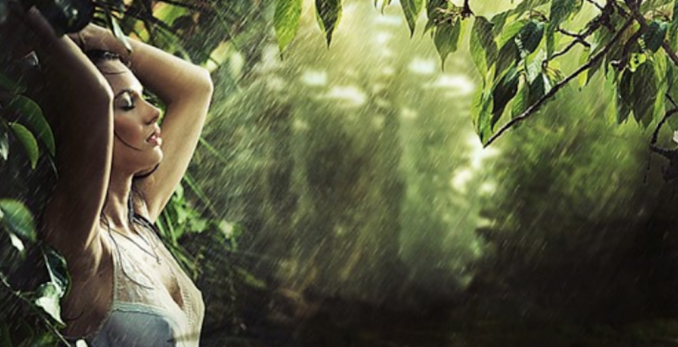 I read that a disabled woman is taking the Department of Work and Pensions to court over the DWP's policy on what she calls their "immoral" deductions policy. She claims that what the DWP is doing is also illegal. If someone is in debt to a landlord or a utility they can apply to the DWP take deductions directly from benefits without consulting the debtor. Up to 25% can be deducted at source without the debtor's permission. It seems that this woman has in the past suffered twice from this policy and both times the deductions were wrong. The woman's water company had begun recovering £2,200 that she didn't owe because it was the result of a faulty meter. The second occasion had been when the DWP allowed an electricity utility to start recovering £80 a month even though she was not their customer and not in debt. How can the DWP be able to deduct these sums from vulnerable people without telling them first?
I was a bit disappointed to hear that the winning ticket in the Euromillions lottery wasn't bought in the UK. It was actually bought in France! I wouldn't have minded so much if it had been bought in Spain or Italy, but for a cheese munching frog to win the £184 million is a bit upsetting to this thoroughly patriot cat.
I am not old enough to remember seeing Sharon Davis win a silver medal in the 400 metres medley in the 1980s. She was beaten by an East German, Petra Schneider. At the time there was a lot of fuss about the East Germans with many claims that the East Germans were systematically doping their young swimmers. Now, 41 years later Petra Schneider has admitted that she was taking drugs and they have affected her for all of the rest of her life. Now that the gold medalist has admitted she cheated there is a campaign to have her stripped of the medal and for the second, third and fourth to be upgraded. This would mean Davis finally being awarded the gold medal she deserves as a 58-year-old.
Boeing have yet another problem with one of their aircraft. This time it is not the 737 but the plane they have been relying on to turn a profit the 787. Boeing have discovered that over the last 3 years some of the plane's titanium parts have been wrongly manufactured. Apparently, the parts were supplied from Italian aerospace company Leonardo who bought them from another Italian company Manufacturing Processes Specification (MPS). It seems that MPS are under investigation by Italian authorities. The parts supplied apparently include various brackets and jointing pieces. The American FAA is trying to establish how many and just which aircraft have been affected.
It seems that the overspend and delays on the building of the Elizabeth line are having serious knock-on effects on desperately needed improvements on other parts of the London Underground network. For years it has been recognised that Camden Town on the Northern line has been seriously overcrowded, particularly on Friday and Saturday evenings when the venues around Camden market bring in thousands of customers. Before the pandemic the station was handling 20 million passengers a year and only had a single pair of escalators to get them to the 4 narrow Northern Line platforms. Several years ago TfL bought the site of the old Hawley School on Buck Street. The idea was to use the site for new surface buildings to enlarge the station by at least three times the current one. The problem is TfL just don't have the money to embark on a four-year project until the Elizabeth line stops being a drain on funds.
That's me done for another week. It's horribly grey and grotty here in Downing Street, so it going to be a comfy chair or my basket yet again for this afternoon's snooze. Chat to you all on Monday.

© WorthingGooner 2021