Monday
Morning all. The last day of the Test match today so I expect it to rain even if it's not forecast. Bozzie has got one of his Cobra meetings this morning, this one is about Afghanistan. It seems the Afghan military has just given up and gone home when asked to fight. The US intelligence had not predicted that happening but when you read that the ordinary soldiers were having their pay stolen by the officers it's not surprising. Mind I bet the Taliban are quaking in their boots at the idea Bozzie is having a meeting.
So Boeing's Starliner spacecraft is going back to the factory for repairs. It has struggled over the past couple of weeks and its first launch to the ISS has been continually put back. The first time was understandable as the Russian shuttle had knocked the ISS out of position and it was necessary to make sure everything was OK before launching. But there then seems to have been a continual string of faults on the craft. The latest and most serious to be where 13 valves have failed to work. The word I heard was that Boeing was blaming the problem on the humid Florida conditions at the spaceport messing up the electronics. Things have got so bad that the Russians have offered to help!
If you watched the Olympics on the BBC you might have wondered where they built the big pagoda studio. Well, the simple answer is that they didn't, it was nearly all green screen. Only the desk, the presenters and the chairs they sat on were real. They actually used the engine from a games programmer to generate the whole studio saving them a fortune in airfares flying all those people to Japan and have them live in a Covid bubble. The BBC used Epic Games Unreal Engine, the same engine that is used in the game Fortnite, to generate everything from the Tokyo skyline to the fish in the pond.
I hear that loads of people are complaining about the huge sums they are being charged by BA when attempting to phone them. It seems that several of BA's phone numbers have two versions, a number starting 0344 and one starting 0844 with the following digits being exactly the same. The 0344 number is charged as a local call while BA say that the 0844 version is charged at 7p a minute plus your operator's access charge. What they don't tell you is that the access charge can be as much as 65p a minute (Vodaphone). BA are so anxious to get your 7p a minute that they push the 0844 number. Oh, in addition all calls to BA are automatically cut off after one hour. They claim this is to keep bills down if you have just left the phone ringing, but it will cut you off even if you are talking to an operator.
I understand that a man on a moped is to make an 1800 mile tour around Britain on his moped raising funds for a cancer charity after the death of a friend. Paul Taylor has plotted a route to take him to places with rude or funny names. He intends to visit, among other places, Shitterton in Dorset, Twatt in Orkney, Dull in Perth, Booze in Yorkshire, Crazies Hill and Cockpole Green both in Berkshire, Butthole Lane in Leicestershire, the Happy Bottom Nature Reserve and Sandy Balls Holiday Park. Sounds like a lot of fun.
Last week I told you how Pret A Manger had cut staff wages, because of Covid. Well, now I hear that they have backtracked on one of their cuts, the service bonus, and it will be returned to its pre-Covid level next month. However, the unpaid breaks are to continue. Pret seem to have decided that the best way to restore their fortunes is to push their franchise model, so that the franchisee is responsible for paying employees. They have announced that they want to open 100 new franchises over the next 3 years. They want these new stores to be outside London.
With the Olympics over the build-up to the Paralympics has begun. I read of an Irish swimmer who boarded a plane from Ireland to Heathrow overnight before flying on to Tokyo. On arriving at Heathrow he finds that his custom wheelchair has been wrecked in transit. The airport loans him a chair for his stopover and he has an almighty moan about Heathrow wreaking his chair and only having an old "heavy" one to loan him. My guess is that his chair was busted by the airline he flew from Ireland on and he was lucky that Heathrow leant him a chair. I read that every single day 29 wheelchairs get wrecked or go missing while on flights in the US alone. I wonder where all those lost wheelchairs land up, is there a huge heap somewhere?
Tuesday
Another grey day weather-wise, but the employment news is brighter. The ONS numbers out this morning have the number of full-time employees going up 182,000 in June and July. I know people will say this is due to workers coming off furlough, but if the workers were not wanted they would have been made redundant and the redundancy numbers for July from the Insolvency Service confirm this has not happened. In addition, the number of job vacancies rose to 953,000 in the period up to July. It also looks to have gone on rising in July and is now believed to be over a 1,000,000 for the first time. All I read about is companies expanding, setting up new businesses and the new jobs this is creating seems to be huge. It would seem that there are lots of jobs about, maybe not in the right place or not of the right type. Perhaps we need to retrain lots of workers?
I have been reading that a hole and crack has appeared in The Butts and the police have stopped anything passing through. Well, I must admit that is perhaps appropriate as a Butt without a hole wouldn't work. However in this case The Butts is a road in Soham and the hole is a sinkhole which the story I read says the local council are looking into. The hole is said to have suddenly appeared on Sunday evening and is around 15 feet deep. The council is considering what to do about it. Now I am sure you can make up your own comments and jokes so I will leave the tale there.
So Sniffer Biden blames everyone but himself for the chaos in Afghanistan. He says the government officials ran away, the Afghan military ran away and in any case it was Trump's plan. Well, the first two are true but only after they were abandoned by the Yanks. The third is partly true. Trump did have a plan and he signed an agreement with the Taliban. The agreement was contingent on certain things being implemented by the Taliban and those things haven't been done. But that didn't stop Sniffer Joe, he just rushed on because he wanted to be known as "the man who brought the troops home". Intelligence failure my arse, the man is a moron.
Today the Government has published its ideas on producing a hydrogen economy. I can understand the idea, it makes a lot more sense to use hydrogen for domestic heating than those heat pump things. But I do wonder if using green electricity to produce hydrogen for cooking is clever when it can be used directly for cooking. I suppose the point is you can store hydrogen and use it when you need it which is not really possible with electricity as batteries don't offer the necessary storage. Mind I do like the idea of hydrogen cars. They do away with the range anxiety of battery cars.
Hammersmith and Fulham Council have found a way to save some money on the repair of Hammersmith Bridge. Up to now they have been working on the basis of a £30 million scheme put forward by architects Pell Frischmann. They have now switched to a scheme proposed by Mott Macdonald which they say is "technically superior and implemented more readily" and surprisingly costs only £6 million. Now, why am I not surprised to read that a council favours a scheme which will save them 80% of their previous budget!
MasterCard has announced that they are to stop issuing their credit and debit cards with a magnetic strip on them and phase them out completely worldwide by 2033. In the UK and most of Europe, the magnetic strip which holds the user's information is virtually useless as near everyone uses chip and pin. But the cards still have them as some parts of the world, particularly the United States, still use them widely. MasterCard is pushing its US retailers hard to change to chip and pin, which they say is much more secure. It's nice to see there are some things that the US is behind the rest of us on.
I hear that the scientists at Oxford have come up with a new vaccine. This one is for bubonic plague, the thing that caused the Black Death back in the 1400s. The Plague is a bacterial infection generally transmitted by fleas. Back when we had the Black Death in the UK rats got a bad press but it was actually the fleas on the rats that was the problem. Although the UK is currently clear of the plague around 200 people a year die of it in the Far East, Africa and rural America. 40 volunteers in the UK have been injected with the vaccine as a trial. Something else for me to keep an eye on.
Wednesday
Another grey day, what is going on? Bozzie has a good suit on, I thought that Parliament was on recess. From his chat with the Little Otter I gather there is to be a special recall today to discuss the situation in Afghanistan. I bet Stoma and Blackhead blame it all on Bozzie and demand everyone who worked with us is given free passage to Britain, they won't say how just that we should bring in thousands of Afghans.
Last week I told you how KFC were struggling to keep their shops stocked with chicken. Today the same problem has hit Nando's and I hear they have had to close several branches due to a shortage of chicken. The chain has temporarily shut over 50 outlets as they have run out of their principal product peri-peri chicken. They have firmly based the shortage on a shortage of delivery drivers. What good is a chicken-less chicken shop?
Some time ago I leant that Sting was one of those showbiz "stars" who had invested in buying a vineyard and winery. Today I hear that he was actually tricked into buying the Tuscany Vineyard Il Palagio by its then-owner Duke Simone Vincenzo Velluti Zati di San Clemente. The Duke gave them a glass of wine to try claiming that it was from the estate when it actually was not from the estate or even Tuscany, but was in fact a Barolo. Sting later served estate wine to friends at a party and watched them pour it into flower beds. That was back in 1997 and Sting has spent the intervening time working to produce a quality wine and believes that he has now succeeded. A case of Sting being stung.
I read that Chinese Electric Vehicle maker Nio has announced that it intends to enter the mass market with a "value" model. They currently manufacture and sell a premium saloon and SUV primarily in the Chinese market, with the saloon selling in China at the equivalent of £51,000. Both the models have recently been launched on the Norwegian market as a trial. No details have been given of the new "value" car are given only that a new company with a relationship to Nio that is similar to the Audi – Volkswagen relationship.
On Sunday just gone if you had gone for a drink in Stag public house, in Hastings Old Town, you could have become a world champion. Although you would have been the world loggets champion, an old English game that is now only played in the pub's back garden. Loggets is a game where two players from two teams throw painted pieces of wood, or loggets, towards a stake in the ground called a Tom. The nearest to the Tom wins. To make it a bit harder the loggets are all random shape and the game is played on a piece of sloping, rough grassland. No wonder this is the last place in the world where this game is played.
I have been reading about salt and its uses. Apparently, there are 1400 official uses so putting it in the water when you cook vegetables, putting it on porridge and sprinkling on your chips are not the only ones. But putting it in coffee? I don't know anyone who does it but as it's a recognised flavour enhancer I read that it can be used to improve the taste of a poor cup of coffee. But in some cultures adding sea salt to your brew is quite normal. In Turkey, it is a tradition for a new bride to make salted coffee for their new husband and in-laws. Sea salt coffee is popular in Taiwan and in Northern Scandinavia putting salt in coffee is considered normal. I don't think I will be trying it soon though.
In Lowestoft Lamarti's Ice Cream have been banned from visiting one street after a noise complaint. One resident complained to the council that the ice cream van played its chimes for two long. It seems the vans are only to play their chimes for 12 seconds and the complaint claimed that the van had been playing a 20-second burst. Interestingly there are no actual regulations on the use of chimes, it just comes under Government guidelines. But that didn't bother East Suffolk council who told the company they could only keep their street trading licence if they kept away from the particular street, following the Government guidelines and the driver must keep a log of where and when he goes. I bet the bloke who reported the van is popular with the local kids. I suggest that he buys some window shutters as there could be a few rocks coming his way.
Thursday
A little bit of sun this morning, in fact when I popped out before breakfast it was quite pleasant. When I got down to my bowl of Felix, I have to listen to Bozzie moaning about the HoC debate yesterday. He felt he was unfairly blamed for the Taliban taking over in Afghanistan, he kept asking the Little Otter what he was supposed to do when Sniffer Joe withdrew the vast majority of his forces.
Did you read the story about the African grey parrot that flew away from his home in Kent? Two days later, the bird named Grey, was found in Waterloo, sitting on the shoulder of a rough sleeper, just outside the station. Now back home the parrot has been driving its owners mad imitating station tannoy announcements, train noises and telling them to "keep left".
I hear that the Taliban have suddenly realised that they have taken over a country with no money. The story I hear is that Taliban leaders walked into the Kabul Finance Ministry and demanded access to the national monetary reserve, estimated at $5 billion. Unfortunately for the Taliban, the money is held in the USA and they have put a total freeze on it. Supposedly the Taliban took a bit of convincing, as they were desperate for the money, but they eventually went away very disappointed.
I have mentioned OneWeb a few times over the past couple of months and things seem to be going well for them and the investment the Government has made in them. Today I can report that the South Korean conglomerate Hanwha Systems Co. has decided to invest $300 million in the communications company taking OneWeb's total equity funding to $2.7 billion. For their investment Hanwha get 8.8% of the company and a seat on the board of directors. They bring a new geographic area to the party as well as their latest antenna technology. OneWeb now have 254 of their planned 648 satellites in orbit and have another launch scheduled for 22:23 today when another 34 satellites should join them.
Interesting to read that the rollout of smart meters has been anything but a huge success. The original idea was to have the whole country moved to smart meters by 2020 but the ambition has been scaled back to everyone being offered one by 2025. At the moment there are 16.8 million inferior first-generation meters and 6.8 million second-generation meters out there. In a recent survey, a huge majority of people thought that the meters were a waste of money and they hadn't affected their use of electricity or saved them any money. Just wait until the electricity companies start using them to control supply by charging more for power at peak times, then you will hear the complaints.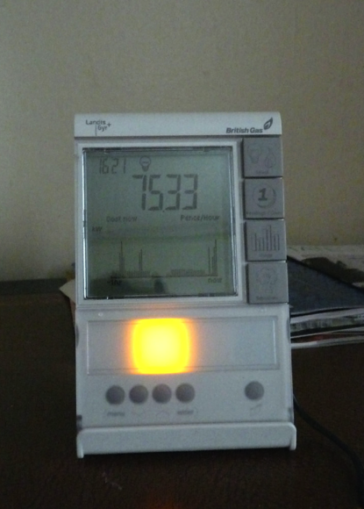 The Royal Mail is to fit new experimental tyres to the 15 electric vans it is using in West London. Tiny pieces of rubber scrubbed off tyres and they add to "emissions". Because electric vans are much heavier than petrol or diesel ones tests show the tyres wear more quickly. The new tyres are designed to give off less rubber particulate and to be more efficient. The claim is that they can increase the range of an EV by 11%. The trial is organised by TfL and Royal Mail will monitor and weigh the tyres every two weeks for 9 months. As usual there is no cost comparison or life expediency given for the new tyres compared to the current ones.
Jared O'Mara, you may remember him as a Labour MP who was totally useless, has been charged by South Yorkshire Police with 7 counts of fraud by misrepresentation. Six of these counts relate to expenses submitted while he was an MP and the seventh is a charge relating to dishonesty receiving goods. He will appear before Sheffield Magistrates next month. It couldn't happen to a nicer person!
Friday
Well, I was woken by that bloody Mutt whining to be let out. You don't catch me waking up the whole household while it's still dark. I just pop out of my cat flap and then come back in and go back to sleep. If Bozzie lets the Mutt out it expects to have a game in the garden even though it's still dark. That Mutt really is stupid.
Today is a big day for the Evergreen container ship Ever Given. It is passing through the Suez Canal on its way back to the Far East. I bet the master has got his brown trousers on and is praying to his god that the ship passes through without incident. I only hope they haven't been allocated the same Suez Canal pilots as on their last transit.
Are you one of the 14 million people in the UK who still have a traditional landline phone? If you are, did you know that the network it currently works over, the Public Switched Telephone Network is being phased out and will be closed completely by 2025. You don't have to worry though, the landlines are all being moved to operate over the internet. Over the years PSTN's have been modernised several times but they still work on the same principle of a direct cable link from one phone to another via a series of copper wires and telephone exchanges. With many of the copper wires being replaced by fibre, calls are often switched to Voice Over Internet Protocol and back to wire seamlessly several times during a call. The aim is to move all landlines to VOIP by 2025. The difference is that phones may have to be plugged into a broadband router or a new type of phone socket that your landline supplier will supply.
Billionaire Jeff Bezos is said to have a love for soft ice cream, so much so that on the day he was divorced from his now ex-wife he was spotted celebrating with an ice cream cone. Well, what better way for him to proceed than to have his own soft ice cream machine installed in his kitchen! I suppose as a billionaire he can afford to pay someone to keep it clean and working so that he can have a cone or fill a bowl just whenever he wants. Now if I was a billionaire, I would have a machine to dispense Felix Chicken, Dreamies and freshwater (without chemicals) at my request.
Two years after being bought out of administration, Wright Bus the Ballymena, Northern Ireland based manufacturer is looking for 300 new full-time employees and 120 part-timers. The company has picked up a string of orders from the UK and the Irish Republic and is looking to increase production. The company is now owned by Jo Bamford the son of the man who started JCB. Wright bus has spent the time after being acquired by Bamford launching a hydrogen-powered double-decker and a battery-powered double-decker that can be recharged from an induction loop buried in the road.
In Sweden, the authorities applied to the courts to seize 36 Bitcoins from a jailed drug dealer saying that the Bitcoins valued at 1.3 million Kronor (£100,000) had been purchased with the proceeds of crime. Permission was granted to seize the property to the stated value. It was then the problems started for the Swedish authorities. In the intervening period between the valuation and the auction of the coins, their value leapt some tenfold, meaning that it was only necessary to sell 3 to satisfy the order. The authorities now have to return the other 33 Bitcoins valued at £1.1 million to the drug dealer! The Swedes say they have learnt their lesson and in future would keep any seized monies specified in their original currency.
I read that the EU is preparing to change the law in the 27 to specify that all smartphones and other electronic devices must have a compatible charger socket. The chosen socket appears to be the USB-C, as commonly used on Android phones and things like e-readers, wearables like electronic watches, cameras and laptops. This would mean that any iPads, iPhones and Apple Watches sold in the EU would have to comply and swap the lighting socket for a USB socket. Whether Apple would dump the lightning connector worldwide or only in the EU is something I think will only be answered if and when the EU passes the legislation.
Saturday
Well, I went out on patrol early today as I understand it is going to rain later. A quick trip around the offices, then around the garden, finally across the road to the Foreign Office. Nothing to report, other than the Dreamies Girl is off today, much to my disappointment and there wasn't a single smell of rodent anywhere.
I see that Greece has taken a leaf out of the God-King Emperor's playbook and built a 25-mile long wall along the land border between it and Turkey. The idea is to stop refugees coming from Afghanistan entering Greece. The giant wall is topped with rolls of barbed wire. The Greeks feel that refugees who reach Turkey have reached a safe country and consequently they should stay there. I agree.
The Government is to bring in more restrictions on importing puppies when Parliament restarts next month. The RSPCA has been campaigning for extra legislation for some time and it looks like the Government has caved in and agreed. The new law is expected to raise the minimum age that puppies can be brought into the country to six months. It is also going to ban importing dogs with cropped ears or docked tails. The RSPCA say that many of the puppies brought in during lockdown were under the current legal age of 15 weeks. With the huge leap in the selling price of pedigree puppies during lockdown, it remains to be seen if these new laws are enough to stop puppy smugglers.
A couple of weeks ago I told you about problems with the Chevrolet Bolt EV and EUV which were still bursting into flames despite many having been subject to a recall. Chevrolet have now announced another recall of every Bolt ever made, so that includes those supposedly already fixed. They are going to replace battery modules but have not said what the exact fault is despite saying that a "torn anode tab" and a "folded separator" were involved. This is going to cost Chevrolet $1.8 billion and affect some 142,000 cars. The Bolt has been sold exclusively in the US and Canada, but the Opal and Vauxhall Ampara-e were made on the same line in the States for sale in Europe. So far no word when they are to be recalled or if they are included in the $1.8 billion, somehow I doubt it.
Further to the last story, I hear the defective batteries were supplied by the South Korean company LG Energy Services, part of the massive LG group who are best known for their TV sets and that Chevrolet will be pursuing them for the cost of fixing things which I understand is $12,700 per car. Interestingly Hyundai have blame battery modules supplied by LGES for fires in its Kona Model and blamed a "folded anode tab". Volkswagen also use battery modules supplied by LGES.
I read a very strange little story this morning about the new goalkeeper Worthing Gooners team Arsenal signed yesterday. It seems that his mother's father died on the day his mother found out she was pregnant with him. This grandfather was named Ron hence the new goalkeeper was called Arron. But the odd bit is that he has a little pouch that contains some of Grandad Ron's ashes and he takes it with him to every football ground he plays on. It has now been to all 92 league grounds. I find that a little weird.
That's the week done and as I expected it has rained most of the morning. Well, the sun is trying to come out now so I think I am off for a snooze on my favourite windowsill, provided there are no big puddles to get my fur wet. I hope I wake up in time for my dinner. I do rather like Saturday and Sunday when it is more peaceful here on the estate. Chat again on Monday.

© WorthingGooner 2021

The Goodnight Vienna Audio file