Monday
A happy Monday morning to all you wonderful readers of my little musings. When I started updating you humans on my escapades and what I hear around the corridor of power nearly two years ago, I would never have dreamt that I would still be here writing 100 columns later. I enjoy producing this little effort and intend to continue producing it as long as I am able.
It seems that Sad Dick's Transport for London is backing down on its decision to make London Underground cash-free. Last May they removed cash taking ticket machines from 200 of the 262 tube stations on the grounds that money 'might' spread Covid. It has long been TfL's plan to remove cash from the system to save the costs of handling cash and this was a wonderful excuse. Now they have relented and one ticket machine per station will accept cash for tickets and topping up Oyster cards. Apparently, TfL have realised that many international and domestic tourists to London don't have any idea what an Oyster card is of know how to use one and this policy was forcing tourists off the system.
I have been hearing a little story of "green" stupidity coming out of the US. The Greens had been pressing for a long time for the closure of Indian Point nuclear power station. It finally gave up the fight and closed on the 30th April taking with it nearly 1000 well-paid union jobs. Until its closure it had supplied the overwhelming majority of New York city's carbon-free electricity. New York's governor, Andrew Cuomo, the main man behind the plant closure said it was, "A big step closer to achieving our aggressive clean energy goals." Unfortunately, since the closure, New York has had to rely on fossil-fired generation and statewide carbon intensity has increased by 46%. Talk about shooting yourself in the foot.
I hear of a similar story to the last coming out of Germany, where the Green Party forced through a program of nuclear power station closures. So far the closures have reduced the amount of electricity generated by nuclear from 30% to 11%. To make up the difference the Germans have also had to fall back on fossil-fired stations, in their case brown coal. This has resulted in more CO2 (30.6 megatons a year) and dirtier air. A recent paper claimed increased air pollution was killing an extra 1100 people a year.
I get the idea that Jeff Bezos is not a very popular person. You may remember how I told you how he and his brother planned to be on the first manned flight into space of his Blue Origins New Shepard rocket. Now I read that over 56,000 people have signed petitions to have him banned from coming back to Earth after the trip on 20th July. Nice idea, but I don't think it's going to happen.
I know that English wine is becoming better and more popular but I didn't realise just how much was being made these days. I read that there are over 450 commercial vineyards in the UK with most in the South of England but many as far north as Yorkshire. The reason for the majority being in the south is not just the weather but the chalky soil which is similar to the Champagne region of France. I was reading a report that since 2016 the number of vineyards in the South Downs National Park area has increased by 96% and around 5 new ones are planted each year. But we only produce around 2.5 million bottles a year in the region when we have enough suitable land in the park for over 20 million bottles a year. We might need that number if the row with the EU over food continues.
Last week it was five years since voted to leave the EU. The PM, that nice David, quit and that horrible old woman moved into No 10. How I hated her. The pound collapsed and investors sold off shares on the stock market but fortunately both have since recovered. But do you remember all those Remainer predictions? Well, there has been no shortage of lettuces, house prices haven't collapsed, factories haven't moved wholesale to France, Spain and Germany, the City hasn't moved en masse to Frankfurt, we have signed dozens and dozens of free trade deals. Vacancies are soaring, high-value manufacturing is increasing fast, lots of companies are expanding, Amazon, ALDI, Macdonalds, and all will want thousands of employees. GDP is flying. Now all we need to do is to tell the EU to do one over Northern Ireland and get rid of GDPR and all the other EU crap.
Tuesday
Another grey, damp, cool day, where is summer? I think that Greta Thunderbird has been telling lies about Global warming as my paws are cold!
An intriguing story is coming out of Iran. I hear that their one and only nuclear power station has been shut down leading to widespread power cuts and brownouts across the country. But why is it shut down? Well, I been hearing a number of different excuses some of which are more likely to be right than others, but I will just tell you what I have been hearing and let you decide which you think is the most likely. Firstly, the official reason put out on Iranian English Language TV is that they need a number of spare parts and the Russians won't sell them to them. They claim the Russians unreasonably expect to be paid upfront for the parts but due to US sanctions they don't have the cash. The second tale I head is that the power company shut the reactor down to force the Government to pay for the power they have been exporting to the grid. Thirdly that the Israelis have been messing with the reactors control computers and remotely shut the unit down to show Iran that they could do much worse at will. Finally, that bitcoin miners have taken over the stations computers and it is proving difficult for Iran to get control back. I wonder if we will ever know the true reason.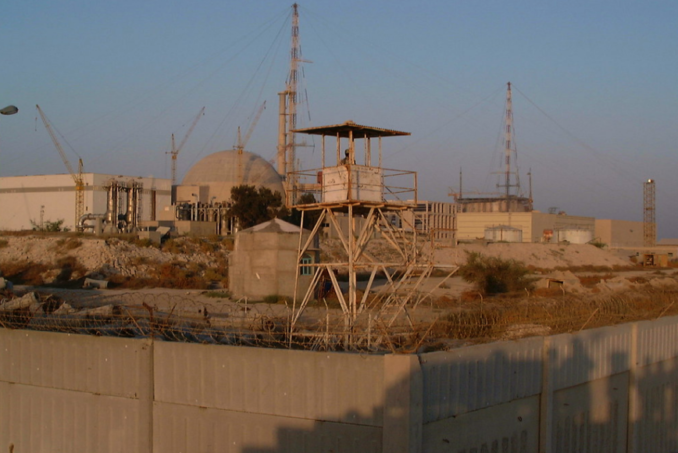 The Israelis have been demonstrating more of their technical strength this week. They have equipped a light aircraft with a high power laser and have been using it to shoot down drones in simulated attacks. Every single attacking drone was successfully shot down. The word is that this was a basic demonstration to give their enemies a glimpse of their abilities and they are actually a lot more advanced in their research than they revealed. I hear that they are well on the way to equipping Iron Dome with lasers to shoot down rockets, cruise missiles and aircraft. The next logical step would be to arm fighter aircraft with lasers to shoot down attackers.
Today is the first of four days of preliminary discussions in Vietnam with the eleven members of the CPTPP about us joining the free trade group. Success would be an enormous event as they represent a market of over 500 million people, which is bigger than the EU. Before Covid, growth of exports to the CPTPP was around 8% a year while export to the EU was shrinking. The beauty of the CPTPP is that it is a simple free trade group without the political ideals of the EU.
Virgin Voyages cruise ship Scarlet Lady arrived in Portsmouth yesterday. At a capacity of 2,770 passengers, it is the largest cruise ship ever to dock in Portsmouth. The Scarlet Lady does not look like conventional cruise ships, it has a style all of its own. This is not the first time the ship has visited the UK, it popped into Southampton on its way from the shipyard to the Caribbean for its inaugural cruise season. But that season had to be called off because of Covid. It is now back in the UK for its 6th August maiden voyage followed by a series of British isles cruises over the summer.
Are you, or more exactly your car, ready for the change to E10 Petrol in September? Our normal standard unleaded petrol currently contains up to 5% bioethanol and is known as E5. But E10 petrol contains up to 10% bioethanol and is supposed to be more environmentally friendly. The engines in recent cars are designed to accept the new fuel but many older cars made before the early 2000 and many Mopeds under 50cc will not be able to use it. The aim is to still have E5 petrol available at filling stations but only as the 'Super' grade, so if you need it you can still buy it but it is likely to be more expensive as the 'Super' grade is now.
The plague of mice in Australia has now caused a prison to be evacuated. The mice have got into the prison and caused loads of damage chewing through power cables, water & gas pipes and making the place uninhabitable. The prisoners are all to be moved out and gangs of workmen are to move in, clean up thousands of dead mice and fix the cabling and pipework. Sounds to me like they need to employ my Aussie cousins.
Wednesday
A better day today, the sun is nice and there is a little breeze, I hope it stays that way so I can get my nap in on the window sill this afternoon. I think I must be allergic to something in the garden, as when I snoozed under that rhododendron bush the other day it made me sneeze! I enjoyed the football on the TV last night with England winning and Scottishland losing, I am after all an English cat.
So our F35s on the aircraft carrier Queen Elizabeth have been in action for the first time. Flying from the Eastern Mediterranean to attack ISIS forces. No news yet as to where the actual targets were, of if they hit them! I would like to think that for all the money that ship and planes cost they were a success.
According to the Irish broadcaster RTE the EU are thinking again about next weeks banning of cold meat going from the UK to Northern Ireland. The EU bans the import of cold meat imports into the "single market" from what it calls 3rd countries and because it treats Northern Ireland as if it were part of the "single market" it was about to implement the end of a transition period. Bozzie has said he wants an extension to the Northern Ireland Protocol transition period that would allow us to continue shipping stuff from the UK to NI and RTE says that despite Macaroon effectively saying "over my dead body" the EU is likely to agree.
Every day I seem to read more and more about hydrogen fuel cell-powered cars. The cars seem to be much more practical than battery power cars in that they can be filled up in about the same time as a petrol car and have a similar range. The only problems are that they cost a lot of money and there are very few hydrogen filling stations. In fact, they are probably in the same position battery EV's were in 5 years ago. I saw a new preproduction model from French start-up company Hopium today. It is a beautiful car, despite being French, capable of doing 124 mph and a range of 620 miles on a single 4-minute fill of hydrogen. They started taking deposits today of €410 (US$488) for the first thousand "Machinas" to come off the production line in 2025. The only problem is the €120,000 cost price!
Today I read that Transport for London are talking about opening the Elizabeth line in the first half of next year with or without Bond Street station. At the moment 3 Elizabeth Line stations, Canary Wharf, Whitechapel and Bond Street, are still to be completed, but it seems that both the first two are very close to hand over. The worry is Bond Street that is running very late. I hear the TfL will not delay the opening of the line just for Bond Street station which is said to be running between 12 and 18 months late.
I hear that the test of suppling a mobile phone signal on a section of the Tube's Bakerloo Line has been a success and TfL have signed a contract to extend it to the whole of the network over the next 3 years. It will start with Oxford Circus, Tottenham Court Road, Euston, Bank and Camden Town which should be ready early next year. I understand some lines will be easier than others as cables have already been installed on the Victoria Line, the new Northern line extension and of course the bit of the Bakerloo line where the test has been conducted. Over 2000 kilometres of cable will need to be installed without interruption of services and are expected to be in place by the end of 2024.
Bozzie went to see the Queen this afternoon. It was for the normal weekly briefing but it was the first one in person since the start of the Covid lockdown. For weeks now they have been chatting on the phone as the Queen has been self-isolating, first in Scottishland and more recently at Windsor. I hope the resumption of personal visits is a sign of things to come and the freeing up of restrictions and travel.
Thursday
The sun on the window sill was lovely yesterday and the forecast for today is similar. Don't bother to try to contact me this afternoon, I shall be on my window sill protecting the front door from unwanted vermin, like Sky News and BBC reporters.
Permanent works have finally started on the Old Oak Common station. It seems it's going to be the biggest station in Britain when finished. It will have 6 platforms for HS2 and will be a temporary terminal for the line while the work on tunnels into and at Euston are finished. Then there will be 8 more platforms for interchange to GWR long-distance and commuter trains, the Elizabeth line and Heathrow Express. The HS2 platform will be below ground level and construction of the walls of the box containing them is the work that had begun.
The London based lawyers who have been representing the owners of the Ever Given, the container ship that ran aground in the Suez Canal, has announced that they have come to an agreement with the Suez Canal authorities. The SCA originally wanted $900 million, later halved to $450 million, while the ship's insurance company offer $150 million. The amount of the settlement has not been announced but you can bet it will be somewhere between the two numbers.
I am not a fan of the BBC's Strictly Come Dancing, but I know a lot of my readers are, so I will pass on a bit of news I hear about the show. The judge Bruno Tonioli, who is also a judge on the American version of the show, has chosen to prioritise the US show this season. It seems that the Covid regulations make it impossible to commute between the US and the UK as he usually does, instead opting for the more lucrative American program. As a consequence, Anton Du Beke has been promoted from the position of dancer to judge. Du Beke has been saddled with the worst possible partner on the show for years and years now. At least this year he won't have to dance with the fattest or oldest lady contestant.
Well, today I understand why the Russians were a bit upset with the Royal Navy yesterday. The Ukrainians have been negotiating a navy shipbuilding deal with the UK under a new agreement signed onboard the RN ship the Russians were moaning about we are going to sell missiles and training to the Ukrainian Navy and Babcock are going to be their prime partner. In addition, the Ukrainians are on the verge of signing an agreement with Babcock to design and build 8 fast missile boats, the first few are to be built in the UK and once the infrastructure is ready in the Ukraine, final assembly is to be transferred there. Then we are going to refurbish 2 of the old Sandown class minesweepers and sell them to the Ukrainians. Finally, the big one is the news that discussions are ongoing between the Ukrainians and Babcock on the purchase of the Babcock Arrowhead frigate. This is the ship that the Royal Navy has contracted to buy 5 of, and will be the Type 31 frigate. This could be really good news for British industry if we sign an export deal.
Microsoft have announced their new operating system will be called Windows 11 and it will be a free upgrade for the 1.3 billion people currently running Windows 10. Mind, not everyone will be able to make use of the new software as your PC will need 64 gigabytes of free storage and 4 gigabytes of RAM. To avoid the disaster that was Microsoft Vista, when the all-new code software had major problems and was universally hated the Windows 11 code is based on Windows 10. One interesting point is that the new OS will run Android apps.
A new export route from Finland to India is being tried out this week. The first direct container train loaded with paper products has just departed with 32 standard 40-foot containers on board. The train will go via Russia, Azerbaijan and Iran where it will offload the containers at the port of Bandar Abbas for a container ship to finish the short hop to Mumbai. Although the total trip is expected to take 14 days it is a huge saving on the 40 days it would take by container ship going through the channel, across the Bay of Biscay, across the Mediterranean, through the Suez Canal, and then the Red Sea and the Indian Ocean. The rail route is still being upgraded and is expected to be capable of handling 15 million tonnes a year when completed.
It's one-nil to Northern Ireland tonight as they seem to have trumped the rest of the UK announcing the list of countries moving onto their green list and the red list from next Wednesday 30th June. If as expected all the UK nations have agreed common lists it's good news for British holidaymakers with the popular Mediterranean Balearic Island and Malta going green, has as Madeira. If you have a little more money loads of Caribbean islands have gone green, great if want to go on a cruise. Included on the green list are Anguilla, Antigua and Barbuda, Barbados, Bermuda, British Virgin Islands, Cayman Islands, Dominica, Grenada and Montserrat. Looks like later in the summer those double jabbed will not have to quarantine when returning from amber countries.
Friday
I am not a happy cat this morning. Firstly I wish I knew what was going on with the weather, now it's raining again. Then I have had a bowl of fishy Felix for the third day running. Listening to the Little Otter chatting, I gather that the supermarket substituted fish flavoured Felix pouches for the meat ones. I am a carnivore I will have you know. I will eat a bit of fish every and then but not every bloody day.
Right down to business, a big discussion over breakfast as to sack Handoncock, demote him to some crappy job like Northern Ireland or keep him on. I think he is going to stay, at least in the short term, I wonder what he has got on Bozzie. Mind I don't fancy his chances in the longer term, I reckon he will be cleaning the loos after the next reshuffle.
Yet more trouble for the Boeing 737, but not this time for the Max series. Now it's the Boeing 737NG that's in the mire. The NG stands for Next Generation and covers the -600, -700, -800 and -900 models adding up to some 7,000 aircraft. The American authorities are ordering stringent checks on many of the more recently built aircraft, they only delivered the final NG's last year. It seems that Boeing have been missing out on essential shims during the assembly. Whether this is useless assembly workers or a money-saving exercise is yet to be established.
With the regrouping of franchised rail services all under one company, I have been wondering what is happening to the open access train services. I know of two, First Hull Trains and Grand Central trains. Both these companies run on the East Coast Main Line from Kings Cross, one to Hull (obviously) and the other to Sunderland and Bradford. Well, it seems that they are going to carry on, in fact First Group, who own First Hull are soon to start a new open access service from Kings Cross to Edinburgh with 5 trains a day. A new company, Grand Union Trains, has now applied to run a service from Sterling to London Euston on the West Coast Main Line. It looks like open access is alive and well.
So Angela Merkin is coming to London to visit Bozzie next Friday. She is due to leave office in the autumn and the visit is part of her "farewell" tour. She is due to go to the US to visit Sniffer Joe next month as well. A "farewell" tour makes her sound like a singer or a rock band. Personally, I think he should demand she quarantine for a fortnight like she wants British tourists to in Germany.
Before I start the next story I want you to know that I have nothing to do with it. Over 5,000 racing pigeons have gone missing from a race. Over 9,000 birds set off from Peterborough for a race back to their lofts in the Northeast of England and less than half have arrived in what is said to be pigeon racing's worst-ever disaster. Something seems to have gone wrong with the birds normal in-built GPS and no one really knows what has happened. The birds are thought to use the Earth's magnetic field to navigate and things like sunspots are known to interfere with this ability but there wasn't one when these birds went missing. Mind, I do wonder where 5,000 pigeons are hiding? As much as I hate these winged rats I have never been to Peterborough.
For my final story this evening I hear that a new treatment has been found for irritable bowel syndrome and it is something found in spider venom, in particular it is a molecule found in tarantula venom. Mind I hear that it is very early days in the research and it's likely to be a long time before any treatment is on the market. Sometimes I wonder how they find these things. Did someone with IBS get bitten by a tarantula and find their IBS cleared up? I wonder if Spider-Man's IBS cleared up when he was bitten by that radioactive spider?
Saturday
Still fishy Felix for breakfast, blah, but at least it's sunny and warmer. I heard something over breakfast I thought I would never hear. HMS Glasgow the first Type 26 frigate being built by BAe is likely to be delivered a year early. It was originally supposed to be delivered in 2026 but while bidding for the Type 31 frigates BAe are said to have been embarrassed by the program proposed by the winning bidder Babcock. Consequently, they have been trying to prove they can build ships just as quickly and have brought the delivery date forward to 2025. However, it looks like Babcock are going to have an export hit on their hands with Greece and Ukraine in talks.
As I mentioned earlier this week, the Elizabeth line is making progress at last. Another new station has been handed over to TfL by the contractors. This time it's Whitechapel. The funny thing about this station is that it was added to the line at the last minute and has been built in a bit of a rush. When the line was planned it wasn't considered that a Whitechapel station was necessary, but local people and councils campaigned for one. They were told the government would only put up half the money and the other half came from local government and builders who got permission to build towers above the station. Consequently, the resulting station was done a bit on the cheap without an entrance on the east side. Now a huge development of 1750 homes is to be built just to the east of the station making the decision look stupid.
Two more bits of news from the railways. LNER have published their preliminary timetable for the May 2022 changes. They have cut out a number of trains and reduced stops for a number of others mainly affecting service to the Northeast. The main reason for this, they claim, is that Network Rail have been trying to create extra paths for freight trains, the market for which has been growing quickly. This has upset passengers in the Northeast but delights the freight operators. The Rail Industry Association wants the government to place orders for hydrogen-powered trains. The idea is that they would replace the likes of diesel multiple units saving tonnes of CO2 on branch lines that it would not be economic to electrify. The problem at the moment is that the hydrogen storage and fuel cell all need to be accommodated under the carriage floor to make space for passengers and that just isn't the case in the experimental trains.
Elon Musk is not very happy with the progress of his Gigafactory in Germany. It was supposed to start production on Thursday 1st July but many due to planning consent problems it is unlikely to produce it first car before early next year. Up until now, Tesla has been forced to work using preliminary construction permits as it has been waiting fully 20 months for final construction permits. After preliminary permission for the car plant was granted Musk added a battery plant for which, as yet, he still doesn't have even preliminary permission and many local groups are unhappy and have taken to the courts to try to stop permission. I bet Musk regrets his "because of Brexit" decision.
Did you hear the story of the 93-year-old woman in Matlock, Derbyshire who called the police because her Cavalier King Charles Spaniel had been missing for two days? The old lady feared the dog had somehow got out of the house and neighbours had been combing the local streets for him. Two officers went around to the house and when one bent down to pick up something the old lady had dropped she spotted the dog trapped under the old lady's recliner chair. The dog was freed and was perfectly OK apart from being hungry and thirsty.
My final story for this week is about the massive Antonov AN 225 the one-off Ukrainian transport plane. It flew into RAF Brize Norton yesterday to bring 3 RAF Puma helicopters back from Afghanistan. The plane was only on the ground for 4 hours but loads of plane-spotters turned out to see it. When it came time to take off it taxied out to the end of the runway where it halted waiting for take-off permission. Quite a lot of people gathered by the perimeter fence behind the plane, but when the plane ran its 6 engines up they were all struggling to stand up against the jet blast and a large length of fence was demolished.
Right, I'm off for my tea, it will be the rest of that fishy Felix pouch, I do hope it's the last and it back to meat next week. See you on Monday.

© WorthingGooner 2021

The Goodnight Vienna Audio file