Monday
Good morning everyone, your favourite cat is back on duty. I had a very lazy day yesterday and slept most of the time as it was so wet. A great start to my working week as it was a Felix Chicken breakfast. Bozzie wasn't very happy as more details of the coronavirus cock up emerged. He was on the phone demanding to know what had happened and was The Mail right that it was all because someone had busted the maximum size of an Excel spreadsheet. It seems they were, the files passed by PHE to track and trace got truncated because they were too be for Excel. The people who tested positive were all told to isolate but it was the passing on of their details to track and trace that fell down so thousands of potential contacts were not told.
The news on the GKP is very confusing for my poor little cat brain. First, he is not showing symptoms, then he is flown to hospital. Next, he didn't need oxygen, then he had two lots He was getting better, then he was taking experimental drugs. Then the experimental drugs weren't experimental but were quite normal treatments for people with COVID. I just don't know what to think. Next, I see the GKP went out in the Beast to wave to crowds outside the hospital much to the disgust of the Democrats. The question is will they let him out of hospital today as has been talked about. I am sorry to see that the lovely Kayleigh McEnany has now tested positive but is currently symptomless.
Barnier went to Berlin this morning and seems to have got his orders from Mrs Merkin as he has called a meeting if the EU fishing nation to allow him to negotiate on a fishing deal. At the moment he is hogtied by their instructions not to give an inch and demand nothing less than full access to British waters, which he isn't going to get. Barnier is due in London for another round of talks on Wednesday so he doesn't have much time. It is beginning to look like this is going to be a test of wills between Merkin, who want a compromise and Macaroon who doesn't.
It was Richie Nik-Nak's turn to make a speech at the Conservative's Virtual Conference this morning. He started of by praising Bozzie and then said that as a good Conservative he would always balance the book. I took this as a warning that you are in for tax increases. I nearly wrote "we", not "you" but then remembered that I don't pay tax.
I read today that the head of the coronavirus immunisation program says that not everyone in the country would be offered the vaccination. The first people would be NHS and health workers, followed by residents of care homes. Next would be the vulnerable and over 50's. She said at the moment there are no plans to vaccinate anyone aged under 18.
HS2 has placed a £260 Million order with a Somerset company for concrete slab track. Slab track is a reinvention of concrete sleepers. It is a long slab of concrete with the mounting points cast into it. Apparently once installed there is very little maintenance needed. The first section of this type of track was laid in Austria in 1989 and has been almost completely maintenance-free to this day. The inventing Austrian company PORR and Britain's aggregate industries are to set up a new factory in Shepton Mallet to supply the precast slabs and will create 500 jobs. The installation and tracks will be supplied by other contractors.
Luca Corberi an Italian go-kart driver has decided to quit the sport being banned for life. He was taking part in the world championships when he got involved in a dispute with another driver. He threw the bumper from his crashed kart at another driver then picked a fight with him in the paddock. Corberi has been widely condemned by others in the sport and has handed in his race licence before being banned.
Tuesday
Why does so much happen after I retire to my cat basket? I know you will say I should go to bed later, but I need my beauty sleep and if I went to bed later I might not be up in time for my breakfast. I couldn't miss my breakfast, it would spoil my day. The point of this moan is that the God King President came out of hospital last night after I went to bed. I saw it on the TV this morning with him flying on Marine One back to the White House. I understand he was very artful, timing leaving hospital so that it was on the main evening TV news.
I had a little chuckle at the TDS on show by JoCo on Politics Live. She had a rant about how could the GKP get off the helicopter, go straight to the White House balcony and take off his face mask. She went on about him being infectious and not caring about the White House staff. What she didn't say was that he was on his own on the huge great balcony with no one else in sight.
I heard one of the Scottishland MPs have a little moan in the Commons this morning. He was raising a point of order, asking the Speaker for his advice on what to do if he went home to Scottishland at the weekend and Wee Krankie brought in new restrictions locking people down. He then complained that Leader of the House, Jacob Rees Mogg, wouldn't let the SNP partake remotely in debates. The Speaker saw through this for what it was, a backdoor attempt to get remote working reintroduced, and told him it was a real point of order.
Bozzie had a good suit on this morning so I knew he had something special on. It turns out it was his Conservative Party Virtual Conference speech this morning. One of his big topics was wind power. He said he wants companies to develop enough offshore wind turbines supply every home. What he didn't say was what those houses were to do on those days that the wind didn't blow, or on those days when the wind was so strong that the turbines had to be shut down. But domestic consumption is only part of British electricity consumption industry and transport use a lot more, where is their power to come from. Bozzie then went on to say he was going to spend £160 million on aid to turbine makers and ports. I don't think that's much money when you think of the hundreds of Billions he has just spent on coronavirus.
The official age at which people can start to draw their state pension increased to 66 today. Up until 2010 women could start drawing their pension at 60 while for men it was 65. Over the last 10 years, the point at which women could start their pension was slowly brought into line with men. Now they are planned to be moved up together to 67 in 2027 and 68 in 2045.
Between 2015 and 2017 Apple sent 500,000 devices to Canadian company Geep to be recycled. The old devices included old iPads, watches and iPhones that had been traded in. Apple did an audit in 2019 and found over 100,000 of the devices were back on the internet so they started legal action against Geep. The new owners of Geep have blame 3 rogue employees and have started cases against them. I don't know how just 3 employees could have stolen and sold on 100,000 cases without being caught.
To save money Arsenal have decided to sack their mascot Gunnersaurus a green dinosaur. The man who has been inside the costume for the last 27 years has been let go because with no crowds there are no children to entertain. Arsenal have said he will get his job back when crowds are allowed back in the stadium. Arsenal player Mesut Ozil has now volunteered to pay Gunnersaurus's wages out of his own pocket. Ozil has himself been out of favour and hasn't played for months. Ozil can well afford to pay the part-time mascots wages, he is reported to be earning £350,000 a week, around £18 million a year, not bad for someone not playing.
Wednesday
Just like yesterday, Bozzie had one of his good suits on at Breakfast time which reminded me it was PMQs day. He was very careful this morning and didn't drip his egg yolk down him and the Little Otter was happy.
A couple of stories in the morning papers grabbed my attention. The Church of England has got a good kicking by the press who seem to think that it was more worried about its own reputation than that of children that were sexually assaulted by CoE clergymen. A report said that bishops should be stripped of their responsibility for keeping children in the church safe after finding that they gave paedophiles in the church more support than victims. The independent report said that in 2018 there had been 449 incidents and hundreds of paedophiles had been protected over the years.
Several universities have decided to move all their teaching online for the rest of the month and then review the situation. They are all universities that have had huge numbers of students who have tested positive for Coronavirus virus. Two are in Manchester, Manchester Metropolitan and Manchester and the third is Sheffield University. A total of over 50 universities have reported students testing positive.
I read that the Queen has returned to Windsor Castle today while Phil the Greek has decided to remain in Wood Farm Cottage on the Sandringham estate where he was living before lockdown. The Queen doesn't intend to return to Buckingham Palace where all official ceremonies have been cancelled for the rest of the year. As I told you a week or two ago the Queen will not be going to Sandringham for Christmas this year instead Phil the Greek will be joining her at Windsor.
Wee Krankie has hit the Scottishlanders hard tonight. She has ordered at the pub, bars and restaurants in the central area of Scottishland to such for the next fortnight. Cafes that don't sell alcohol can say open but must shut at 18:00 hrs. Lots of other things are being closed or stopped, including snooker and pool halls, indoor bowling alleys and casinos. In the rest of Scottishland pubs, bars and restaurants can stay open but can only sell food and soft drinks indoors and only until 18:00 hrs. They can sell alcohol outdoors until 22:00hrs, but only in groups of a maximum of 6 from no more than two family groups. However, if you are a resident of a hotel it looks like you can eat and drink. I bet you thought the rules in England were complicated.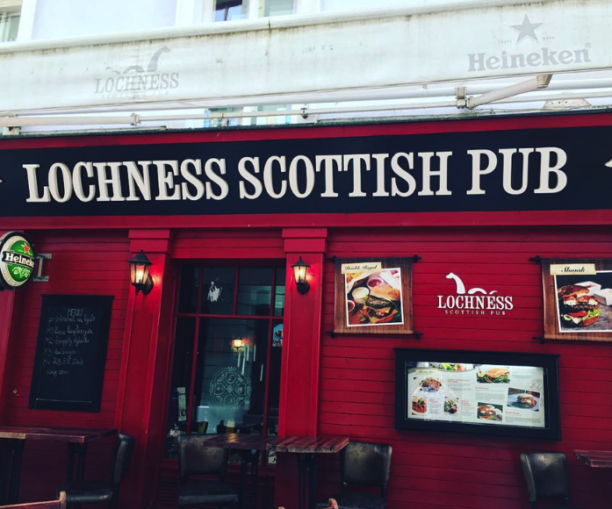 Tomorrow morning at 08:30the last two British Airways Boeing 747s will take off from Heathrow as the airline retires them. They will perform a synchronised take off from the two parallel runways and many BA staff are expected to be there to say goodbye. Between them, these two aircraft have flown over 100 million miles. BA's predecessor BOAC got it's first 747 in the early 1970s and at one time BA operated 75, the largest fleet in the world. It's the end of an era.
Thursday
I woke up to another wet morning, but then it improved hugely when I found delicious Felix Chicken in my breakfast bowl. The Little Otter was complaining about the rain, but Bozzie told her the forecast said it was going to get better.
The radio was all about the Vice Presidential debate this morning. I heard several of the regulars left-wingers saying that no one had one the debate and that it had been a draw. Well, being a wise cat that made me think that Pence must have won it easily. Then I saw a few bits on the TV and that African/Indian was useless. If that's the best she can do I would hate to think that if the Democrats win the election she could land up being President. I was amazed that she seemed to be changing policies that Biden has been pushing for ages. For one Biden says he will reverse Trump Tax cut, Harris says no tax changes. She wasn't very convincing.
The two surviving members of the Jihadi Beatles were flown from their Iraqi prison yesterday to a SuperMax prison in the US where they are to stand trial for murder. The two were originally from London but have had their British citizenship revoked. The other two members of their group were killed in the fighting. The group are infamous for beheading captives with a knife live on the Internet. Britain had refused to allow them to be extradited to the US if they faced the death penalty. As soon as the US agreed that they would face a maximum sentence of life if found guilty we agreed. Being as their crimes are on video I don't think they have much chance of a not guilty verdict.
Lots of rumours this morning of an announcement coming on a new three-level system of coronavirus shutdowns. Originally it was rumoured that it was going to be a traffic light system with green, amber and red levels of regulations, with green being the lowest level, as currently in the South, ranging to amber as in the North, to red as about to be implemented in parts of Scottishland. However, it looks like it will be a number system from 1 to 3 learning from the French who brought in a traffic light system then realised that they needed a stronger level and had to call it dark red. With a number system, we could more easily bring in a new level four or even 5 or 6 if necessary.
The number of hospital beds occupied by coronavirus patients is going up rapidly in the North of England. A month ago there were 60 in ITU now there are about 500 out of the 3200 in Hospital. This is nowhere near the number in hospital during the peak and there is still plenty of NHS capacity, especially with the mothballed Nightingale hospitals.
As I mentioned yesterday the last two British Airways 747 took off from Heathrow to head for the aircraft breakers. Unfortunately, the weather was awful at the airport this morning and the original plan of the planes doing a synchronised take off from the North and South runways was abandoned. Instead, they took off one after the other on the North runways to many tears from BA employees. While one aircraft headed off to the scrappers the second did a circuit over south London and then did a flypast in the gloom at about 350 feet over the South Runway before flying off to the scrap yard.
The GKP put out a video saying how good he felt and praising the experimental drug he had taken. He claimed that he had asked to be given it but he went on to say that he was so impressed by the drugs he had been given that he was to make sure that everyone in the US could receive it free. While talking about the GKP, he says that he does not want to take part in the second Presidential debate. This is because it has been announced that it is to be a virtual "town hall" debate. Perhaps he is worried that Sleepy Joe will do his from his basement with people feeding him the answers?
Friday
A better morning weather-wise, but colder. An interesting morning breakfast wise, a new flavour for me Felix Chicken and Kidney in gravy. Not quite as nice as plain chicken but pretty good, I would happily eat it again. Well, thinking about it I will almost certainly get it for dinner tonight!
I read that Ruth Davidson gave Wee Krankie a good mauling at the Scottishland version of PMQ's. Davidson was trying to establish a better understanding of what Krankie knew, and when, about the Salmond stitch-up. She pushed Krankie very hard, telling her that it was hardly credible that the current first minister couldn't remember a meeting with the previous first minister where they talked about the allegations of sexual assault. Krankie got cranky and tried to attack Davidson over her decision to take a peerage. Davidson just ignored it and as good as told Krankie she was a liar. What with her shutting down many Scottishland pubs and restaurants, is Queen Nicola's crown slipping?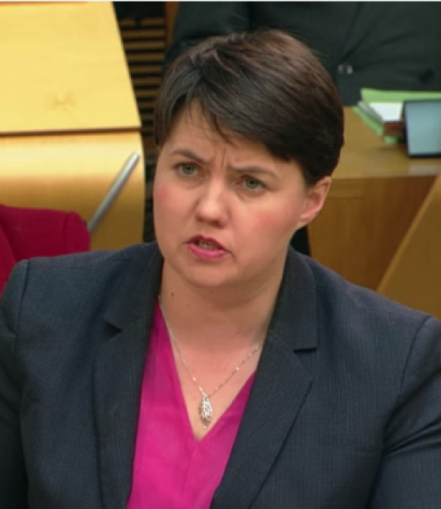 Richie Nik-Nak was on TV today announcing an extension of the Job Support Scheme. Any employees of businesses that are asked or forced to close will be entitled to claim two-thirds of their wages. Plus the businesses will be able to claim £3,000 a fortnight. These schemes will kick in from 1st November. Maybe this will make Kier Stoma and that idiot mayor from Manchester shut up, but I somehow doubt it, they will find something else to moan about.
Do you remember back in 2018 Elon Musk launched a Tesla Roadster into space a part of a test if his SpaceX Falcon heavy rocket? This week it has made a close, well in space terms, pass of Mars at around 5,000,000 miles. The Roadster has a mannequin, dressed in a spacesuit, in the driving seat. The car is in an extremely big orbit of the sun and has so far done about 1.75 orbits. In 2047 the Roadster will pass within 5,000,000 kilometres of earth. There is a 6% chance of it crashing back on Earth in the next 1,000,000 years.
Is there a branch of Tim Hortons near you? I understand the Canadian fast-food company actually has 23 branches in the UK but today announced that over the next few years they intend to open a branch in every large British town creating 2,000 jobs in the process. It will be opening its next branch in Milton Keynes in December. Many of the new branches will be drive-thru. The company specialises in coffee, doughnuts, sandwiches and bagels.
Speculation in Downing Street this afternoon on the progress or lack of in the EU Trade talks ahead of Bozzie's deadline next week. Talks have been going on in London this week and unusually didn't break up early on Friday. However, I hear that Barnier is travelling over to London tonight for a special meeting with David Frost tomorrow. Is it good news and a breakthrough or a last-minute attempt to save the talks from collapse?
Today there is a report that human beings are developing and are evolving. Many babies are now being born without Wisdom teeth and with additional bones in their hand and feet. Another change is an extra artery in the forearm. I wonder if cats are evolving, I think we are, our brains are obviously getting bigger.
With the help of the National Lottery 10 theatres are going to put on pantomimes this Christmas. Theatres had deemed it uneconomic to put on the traditional entertainment because they had to leave so many seats unoccupied. Now the Lottery is to purchase the empty seats at the 10 theatres spread across the country making something like 250,000 tickets available.
Former Snooker World Champion Mark Williams from Cwm near Ebbw Vale, was in Spoons recently and when he went to pay for his £22.50p food bill his card was declined and a friend had to pay. On investigation, Williams found that his bank had blocked the card due to "unusual" transactions on his account. At the same time as he was using the card someone was buying a £1200 bright red pair of trainers! The account had already been used to buy 9 pairs of slippers, 8 pairs of trainers, a spa day, a kitchen sink and taps, shopping from Sainsbury's and 8 just eat deliveries to the same address on one day. No wonder the bank thought the activity was suspicious, who buys a spa day!
Saturday
Morning everyone and it's another chilly one. When I woke up my paws were like blocks of ice. Thank goodness the central heating came on and I went and curled up near a radiator until my bowl was filled with my breakfast. I must be getting old, I find I'm moaning when it's too cold and moaning when it too hot, perhaps I'm turning into Goldilocks!
Bozzie had a phone call with Macaroon this morning. I was hanging around under his desk so I got one side of the conversation. Bozzie wasn't very happy, he told Macaroon that he had no intention of backing down on fishing. He said he had made an offer and if Macaroon didn't like it then tough, he would walk away and French fishermen would get nothing. Macaroon wasn't happy, I could hear him wining, but I don't understand frog talk and when he tries to speak English he sounds like Officer Crabtree. Bozzie kept on about an Australian deal but I didn't think the Australians had a deal with the EU.
One thing that has been agreed in the current round of talks with the EU is that if talks do fail there will be a series of mini agreements. For example, there will be mini agreements on air travel and road transport which have basically already been settled.
We signed another free trade agreement yesterday, this one was with the Ukraine. It's not worth a huge amount initially, only about £1.5 Billion, but there seems to be a lot of opportunity for it to expand. Do you remember the Remoaners saying no one would want to sign an agreement with us? Well, they are crying Remoaner tears now because we have already signed over 50 FTA's.
When the GKP came out of hospital he was full of praise to the advanced treatments that he had and promised to make them available free to all patients in the US. Yesterday AstraZeneca signed a $486 million contract with the US coronavirus task force, operation warp speed, to develop and supply an antibody treatment similar to the experimental one he had. This is not a vaccine, but a monoclonal antibody cocktail and is designed to stop coronavirus developing. The AstraZeneca contract is for an initial 100,000 doses, but the US say they could place additional orders for up to 1,000,000 doses.
Now that Rupert Murdoch's News UK has launched Times Radio it is reported that he is willing to sell Talk Radio. The asking price is thought to be around £15 million. Today I hear reports that Nigel Farage is involved in a group who would like to buy the station if they can raise the money. Now that would be a lovely way to get your own back on rival station LBC who sacked him when he compared Black Lives Matter to the Taliban. Farage would be better suited to Talk Radio as LBC seems to be moving to the left.
My last bit of news for the week comes from the Netherlands where researchers believe that the human brain is wired to search out high-calorie food. They carried out a test on several hundred people where they got them to all walk on the same course through some rooms that contained various foodstuffs. Some foods were considered healthy such as apples and bananas, while others were considered junk food like crisps, chocolate and biscuits. They were allowed to taste the foods. They were then asked a range of questions and at the end were asked where in the rooms the various foods were located. The position of the junk food was remembered better by a margin of about 25%. Now if they had been testing me I would have remembered best where the chicken was.
Right, time for my dinner and then to curl up in my basket, hopefully it won't be so chilly tonight I don't like cold paws.

The Goodnight Vienna Audio file