Monday
Another exciting week looms in Westminster. What will we see this week. More statues being toppled? More riots? A reduction in social distancing. Your intrepid cat reporter will be roaming the corridors of The Downing Street estate and bringing you all the news that matters.
Thought I'd try and and be a bit more dramatic in my style but it doesn't really work. So back to the norm. Breakfast was something different this morning, something called Go Cat. I prefer my normal stuff. Is there a message in the name of the food.
There are reports that AstraZeneca have approached Gilead Sciences with the idea of a merger. If it happens it would be the biggest Pharmaceutical company in the world. British AstraZeneca are currently valued at $140 Billion and American Gilead are valued at $95 Billion. What is interesting is that between them they could have a strangle hold over Coronavirus prevention and treatment. AstraZeneca are in the pole seat with a vaccine and Gilead make remdesivir, one of the only treatments that is officially licensed. Even Coronavirus can't stand in the way of making money.
Bozzie is due to have a virtual meeting with the European Commissions President Ursula von der Leyen on Trade Talks. Although the talks have not been making much progress of late I rather suspect that if the two parties thought there was no chance of progress they would have walked away by now. One of the ex Brexit MEP's voiced the opinion this morning that even if we couldn't strike an agreement on fishing, the big European Countries like France and the Netherlands would still want to buy our fish no matter who caught it. They have huge amounts invested in processing factories with many thousands of employees and the economic risk of not buying our fish is considerable.
Non-essential shops reopened this morning and in some places there seem to have been some big queues outside as only limited numbers have been allowed in at one time. Primark & Sports Direct look to have attracted some of the longest queues. Primark didn't have an online presence so there was pent up demand and Sports Direct has been offering 50% discounts to NHS staff. I did see picture of a crowd not queuing but pushing and shoving to get into a Nike store. The noticeable thing I saw was that all the people fighting to get into Nike were Black.
The Welsh First Minister Mark Drakeford implied at his lunchtime press briefing that he was being ignored by the Westminster Government and no one had spoken to him in three weeks. The Governments Welsh Office Minister is amazed. The says that Drakeford has been invited to attend Cobra meetings and Ministerial Implementation Groups but have had no response from the Welsh Government. Someone is telling porkies.
The social distancing rules have some unexpected results. A man got on a Cross Country train from Manchester to travel to Stockport a few minutes away. It seems that he must have had a heart attack and died in those minutes. However it wasn't until he was still in his seat after everyone else had got off the train several hours later in Bournemouth that anyone realised he wasn't just asleep. The ticket inspectors on the trains are told not to go near sleeping passengers in case they have Coronavirus so they all walked past him. Sound like if you want to fiddle your train fare you only have to pretend to be asleep.
Tuesday
That bloody baby human woke me up early again. What is the point of them? All they do is eat, sleep, cry and poo. Kittens are cute and cuddly, I have had a close look at Wilf and I can hardly call him that. Bozzie was moaning about a Footballer who I think he said played for someone called Manure. It seems he is another one of the BLM lot and wants Bozzie to give free lunches to school kids through the holidays something that never normally happens. Bozzie told the Little Otter that he was going to do it as it looked worse if he didn't. Then he rushed off to get briefed before his appearance in the Commons this afternoon of which I hear the topic is secret.
British researchers have found that treating Covid-19 patients with a long known cheap steroid, dexamethasone, can have excellent results in saving lives. In the medical trials that have been taking place around the world it has been found that it saves the lives of around a third of those on Ventilators and 20% of those on Oxygen treatment. It's thought that if this treatment had been available from the beginning of the crisis the death toll could have been 5,000 lower if we had known this in hindsight. I hear that the NHS is to adopt this as a standard treatment from today and that it is such a common drug that it should be in plentiful supply in Hospital Pharmacies with over 200,000 doses stocked and a course costs about £5 in the U.K.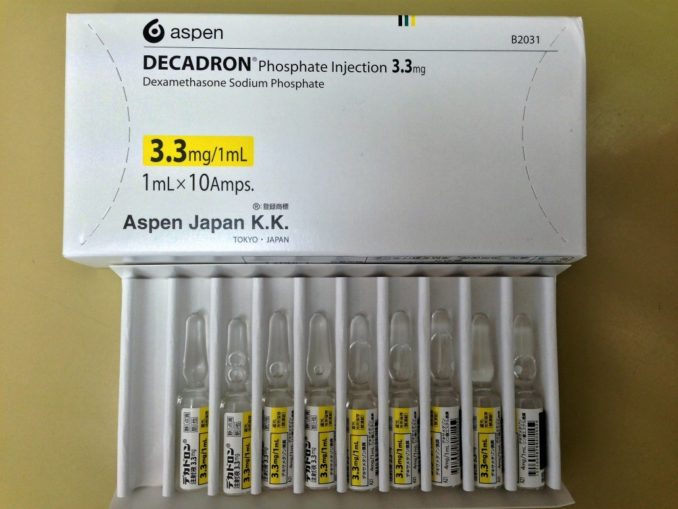 I was looking at how the Welsh FM has continually missed the targets he has set for Coronavirus testing in Wales. By my calculations he has promised a different target number of tests 4 times and never reached any of them. The targets of 100,000 and 200,000 in England were both hit, even if some people were a bit doubtful that the numbers were accurate. In England it was necessary to have a number around 200,000 to allow the implementation of Test and Trace. In Wales the same number is said to be around 36,000 tests a day however after all these weeks of lockdown Wales has only reached around 10% of the requirement.
Bozzie's big announcement was the merger of DfiD and the FCO under the Foreign Secretary from September into a new department called the Foreign, Commonwealth and Development Office. In general the Government benches were in favour and the opposition were against. But when you listened to the opposition arguments they all seemed to make assumptions they if they had listened to the announcement they would have realised were wrong. One assumed that we would be giving less money, they was specifically ruled out. Another assumption was that aid would be tied to the recipient buying UK goods, which is illegal under an act of Parliament. It does annoy me when MPs have decided on their position and written they speech before arriving in the house and don't change it to reflect what is announced.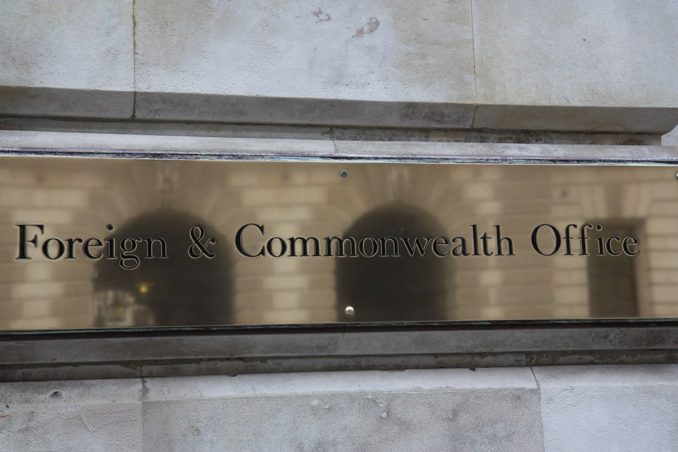 New Zealand has had it's first two cases of Coronavirus cases for 24 days. The two ladies who are sisters had flown from England to visit a relative who had a terminal illness. They were supposed to spend 2 weeks in quarantine, in Government accommodation, but after a week the relative took a turn for the worse and they were allowed out of quarantine to visit them before they died. They travelled 400 miles in a private car driven by a relative before developing symptoms. Now the New Zealand Government will have to trace all the passengers on the flights they took from London to Doha to Brisbane to New Zealand. They say no one they had contact with back in England had the virus.
I read that there had been a huge boom in baby animals being born in a Palestinian Zoo. For example an Ostrich has laid 11 eggs while there have been no visitors and has felt it had enough privacy to built a nest and incubate them. A Baboon also gave birth to a baby which has survived which for the zoo is rare. In fact during the time they were shut down there were 15 births as opposed to the normal 5 in the same time period. I guess the animals just appreciate the privacy.
Wednesday
Woken up by Wilf again so I went on an early patrol. No rats or mice but a pair of crows went mad at me in the garden. I bet they have got a nest somewhere, but I don't know where. It wasn't worth being mobbed by the crows to find out! Bozzie was going through, what is now becoming, his routine practice at Breakfast. Dom keeps telling him to get more aggressive at PMQs but I don't think he is fully fit yet.
The lefties have been making a bit of a fuss this morning because one of the RAF Voyager aircraft (Airbus A330) is being repainted in red, white and blue at the cost of £900,000. When the RAF bought their fleet of plane they were designed for transport/refuelling. One has always been set up as a VIP Transport and is used for important Politicians and the Royal Family. It can be quickly reconverted to a Military Transport if necessary. Up until now it has been painted RAF Grey and is not a wonderful look for the Queen or the PM when when they arrive at a foreign airport. All aeroplanes are regularly repainted, usually about every seven to nine years. These planes entered RAF service in 2011 so a repaint is now due anyway. When a plane is repainted all the old paint is stripped off and it's body is then checked before being primed and then finish coated hence the cost.
Bozzie was a bit more lively at PMQ's today, giving it back to Kier Stoma, who got a bit tetchy. Nice to see he is going on the attack and not letting Stoma have it all his way. Bozzie accused him of Wibble Wobble politics and of being in the packer of the teaching unions. He did this by saying "a great ox has trod upon his tongue". In ancient city state coinage had an ox on it and a great ox was a way of say a lot of money meaning someone had been bribed. On his way out of Parliament a man ran out in front of the Police Outrider in front of Bozzie's cars. The Police Motorcycle stopped quickly as did Bozzie's Jaguar but the security Range Rover behind Bozzie put a big dent in Bozzie's boot! I hear a man has been arrested, whether it was the driver or the protester wasn't said!
A recent report revealed that Vitamin D works to reduce respiratory tract infections. This wasn't in connection with Coronavirus but was looking at things before the outbreak. One of the things is known is that BAME people often are short of Vitamin D in the less sunny areas. Now two and two have been put together and NICE are urgently looking at whether  Vitamin D could be used to fight Coronavirus.
The U.K. today announced that they will be applying to join the Comprehensive and Progressive Agreement for Trans-Pacific Partnership (CPTPP) which is a Free Trade Group. CPTPP is the worlds third biggest Free Trade Block and includes Australia, New Zealand, Japan, Canada, Vietnam and six other countries. It came out of the Trans Pacific Partnership which fell apart when the US pulled out. Could be a good move.
If you have a spare $4 million I hear there is a small cruise ship up for auction and that is the estimated cost. You might remember a few weeks ago when the RCGS Resolute was in collision with a Venezuelan patrol boat that sank. Well now the owners of the 149 passenger ship have declared bankruptcy and the asset is up for sale complete with its reinforced icebreaker bow.
Tonight I read that a Chicken processing plant in North Wales is suffering a Coronavirus outbreak. With 13 diagnosed cases and over 100 self isolating they are down by about 25% of the workforce. The factory supplies around about a third of the nations poultry so tell the Abbotpotamus to stock up on KFC.
Thursday
It's wet this morning. Now that wasn't forecast, the Met Office computer must need another multi-million pound upgrade. Bozzie has been showing off over breakfast, practising his French, in preparation for the visit of President Macaroon this afternoon. He is in London to commemorate the 80th anniversary of General Charles de Gaulle's broadcast announcing an alliance with Winston Churchill, "the leader of the British empire", and the launching of the French resistance. He is expected to discuss the 14 day quarantine and travel corridors with Bozzie.
The second week Test and Trace numbers were out this morning. What surprises me is that only three quarters of those who test positive and are passed on to Test and Trace can be bothered to give them contacts. There are still a lot of tracers without a lot to do, because lower numbers are catching the virus, which can only be a good thing.
The Government has announced that it is scrapping the NHS Coronavirus app that has been undergoing testing on the Isle of Wight. It seems that the testing has found that on Google phones the app was not very at measuring how close you were to other people but picked up most contacts. In reverse the iPhone app was good a measuring how far you were from a contact but missed many of them. The government is now going to switch to the joint Google/Apple app that is supplied with the phone operating system which is used widely round the world. When we get a version it should work with other countries system so should be good for your Mediterranean holiday. Typical of NHS IT projects it is going to be wonderful but turns out to be a waste of money.
A British Company called Arrival announced a new product this morning, an electric bus. However they have released no details of the specification, only that it is electric and a single deck bus, but they do have a Beta Prototype currently being tested. The company has a unique idea for production, they build micro factories where they receive orders so they employ local Labour and pay local tax. The factories are designed to be capable of producing all the planned Arrival products. They currently have an order from UPS for 10,000 large parcel delivery vans with an option for 10,000 more. They have plans to add electric cars (for sharing), electric Taxis and delivery robots to it product range.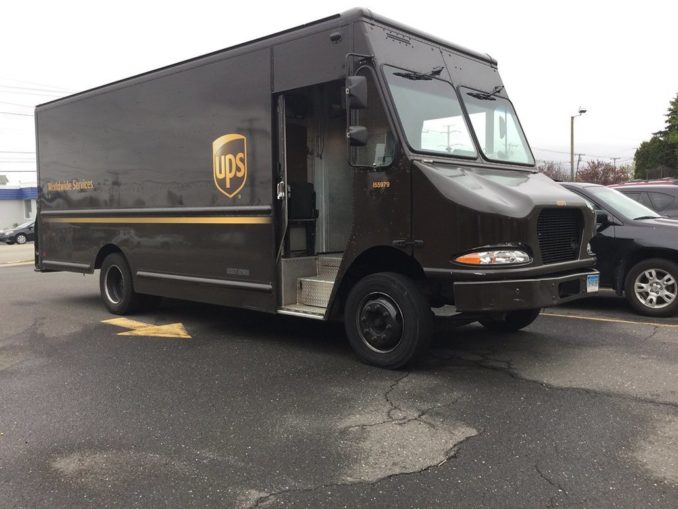 I had a little chuckle today when I read that the Government food parcels for those who are shielding have been upsetting Muslims because they have included Pork Sausages and packs of Bacon. The food boxes are put together under contract by the food whole Brakes and each contains a balanced diet sufficient for a single person for one week. So far they have supplied over 3,000,000 at the rate of about 290,000 a week. The problem appears to be that there is just one type of box, there is no special box for anyone with any special  religious or dietary demands, be they Muslim, Jewish, Sikh or Vegan. They have all got things like tins of beans with mini sausages, lentil and bacon soup, Frey Bentos Pies and meatballs. Local food charities have done very well and have been recycling to people are not as fussy.
President Macaroon got the red carpet treatment today and I mean an actual red carpet put out in Downing Street. I thought I'd try it out but the chased me off! He had a meeting with Jug Ears, before meeting Bozzie, where he inspect a guard of honour and the presented London with the Legion d'honneur which is the highest French order of merit for military and civil merit. He then had his meeting with Bozzie at No 10. I tried to listen in but they were talking frog. They then went off to lay a wreath on the memorial to de Gaulle and to watch a fly past by the Red Arrows and their froggy equivalents, the Patrouille de France, trialling Red, White and Blue smoke, before Macaroon went home.
At this afternoon's press conference they were talking about the two Coronavirus vaccines being developed in Britain. The Imperial University vaccine is now in the first stage of human testing. The Oxford/AstraZenaca app is a step ahead and is in mass testing and has been deployed in Brazil as there are a lot more cases there and those vaccinated have a greater chance of being exposed to the virus. It was confirmed that AstraZenaca had already started production of the vaccine so that they had plenty of stock ready to go the moment it was approved. They also confirmed that the first to be vaccinated would be NHS Staff and Care-workers followed by the "vulnerable" who they said were those over 50. I am over 50 in Cat Years so is there a cat version of the vaccine for me?
Friday
A little bit of fun a Breakfast this morning, The Little Otter and Dom sang Happy Birthday to Bozzie and as a treat he was allowed a Fried Egg, Bacon, Sausages, Beans and Toast. He told everyone he was 21 (but really he was 56) and The Little Otter promised him a special present later.
There is a Labour Party report into their General Election defeat out this morning. It is amazing how hard it hits at the party and it says that Labour has a long way to go before it could ever hope to win an Election. It talks about how dysfunctional the Labour election machine was, how Steptoe was considered a negative influence, how there were major doubts over the Manifesto and the stance on Brexit was a disaster. It concludes that Labour has been drifting away from it traditional voters for several years under Corbyn's leadership and the only place in the country it had any success was among the London Voters who were not typical of the country. Bozzie said that's what you get when you flood a city with immigrants.
The SAGE scientists have recommended that the four home nations reduces their alert levels. The Government has consequently reduced the English level to 3, which is supposed to equated to an easing of the lockdown rules. Strange I thought this had already started to happen.l
A pub chain called Oakman Inns announced this morning that it can't afford to wait for the Government so it is going to reopen it's 28 pubs in the South of England on 4th July. The date for Leisure premises reopening is 4th July on the Government road-map but Oakman says that they need to firm this up now. They are not alone, several London Restaurants also intend to reopen in the 4th no matter what.
More evidence is emerging that Coronavirus was in Europe in December last year long before the Chinese admitted there was anything wrong in Wuhan. Samples from a man who died from, what was thought at the time to be, Pneumonia in Paris on 27th December have been retested and found to have had Covid-19. Meanwhile stored sample of waste water in Turin and Milan have been found to have contained the Virus on 18th December. Waste water samples from September and October were clear. Similar water tests in Madrid for the virus in samples taken in mid January this year. Have the Chinese been caught out telling Lies again?
Greggs the Bakers has reopened 800 of its shops in the North East and Midlands year day to long queues of people desperate to get their hand on a Greggs sausage roll. But I hear that not everyone was happy because of the reduced menu on offer. It seems lots of people were missing Greggs Corned Beef Pasty, whatever that is, and weren't very happy to find it was missing from the new menu.
Away from Brexit and Coronavirus, Boeing is having more troubles with it's new build Aircraft. This time it's with KC46A refuelling tankers. One of a pair about to be delivered to the USAF had to be pulled because rubbish was found in its fuel tanks. The rubbish included nuts, bolts, swarf and rags and could prove disastrous if a fuel pipe got blocked. Unfortunately this is not the first time this has happened as other KC46A aircraft have suffered similar problems and USAF pilots have been refusing to fly the planes until their own mechanics have checked them out. It seems that Boeing engineers and inspectors are a bit lax as there are reports that, before deliveries were suspended, 737Max aircraft were delivered with all the rubbish mentioned before as well as tubes of sealant, hand tools and even a step ladder in their tanks!
Saturday
A bit grey this morning but it's supposed to be sunny later. Off to a good start as it's my favourite Chicken Felix for Breakfast. Bozzie really can't understand why I won't drink out of the water bowl he puts down unless it's a few days old. It has a horrible chemical taste which is why I prefer to drink out of the bird bath in the garden. It's only after a few days in the bowl that the water loses it's nasty taste.
I read today that we are still having trouble with our fleet of 6 'D' Class Type 45 Destroyers. All of them have been suffering engine problems with overheating and are are now to have new engines installed which involves cutting a hole in the ship to take out the old engines and install new ones, plus extra auxiliary engines for power generators to take load off the main engines. What really struck me was the story of HMS Dauntless which cost a £1 billion has been in tied up In Portsmouth for 4 years, previous to which it had been at sea for only six days. Now it is due to go into dry dock for the engine replacement which will take about a year and cost £160 million. To be followed by the rest of the fleet.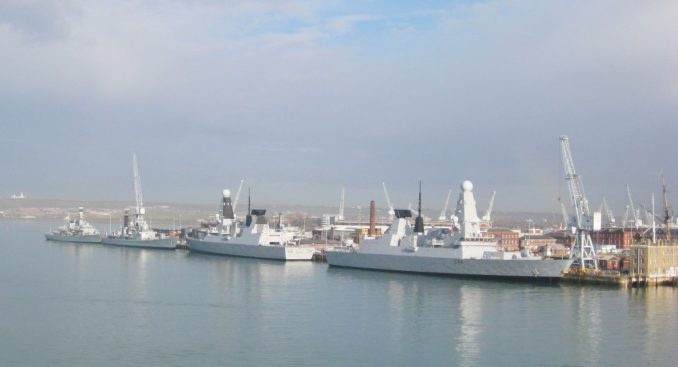 My ghost writer WorthingGooner tells me that he might be getting a new neighbour. Tom Cruise is looking to buy a £3.75 million local estate, so he will have to look out for him in Tesco. Cruise was making a film in Britain when Lockdown struck. He has been living at the Church of Scientology HQ near East Grinstead, but likes England so much he wants to buy his own house.
Steptoe's older brother Piers is in trouble. You may remember that he was arrested twice at demonstrations about 5G in Hyde Park, where he claimed that 5G caused Coronavirus. He has now been charged with two counts of breaking the Coronavirus restrictions. He is due to appear before the Westminster Magistrates Court on 24th July and 20th August. Every time I see Piers I think of a mad professor, I think it's his wild hair.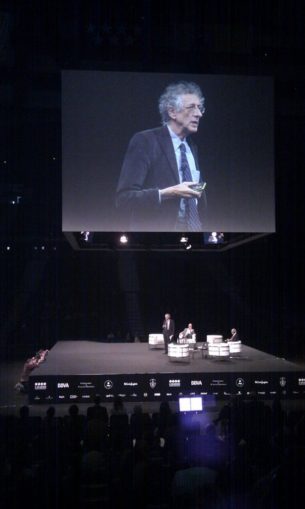 On Wednesday I told you about the chicken processing plant in Wales with an outbreak of Coronavirus. It now seems that two more food factories are in trouble one in Yorkshire and another one in Wales. All three have temporarily closed down. As I told you one of welsh plant processes supermarket chicken, much for KFC. The second welsh plant also supplies supermarkets while the Yorkshire factory is owned by ASDA and supplies bacon slices and joints. There is also an outbreak in Leicester were 25% of all the 2500 cases inn the city have occurred in the last two weeks.
Today Spain has said that it will allow Britons into the country from tomorrow without having to undergo two weeks quarantine. They said that is in recognition of all the 400000 British people who have second homes in Spain. Being a cynical Cat I suspect it was a lot more to do with the money spent by the 16,000,000 Brits who visit Spain every year. It will be interesting to see if we reciprocate for Spanish visitors.
I see that the Covid-19 death numbers are down again, with only 128 announced today, the lowest Saturday number since lock-down. Before you say the weekend numbers are always lower, don't forget that these are actually yesterday's numbers, the low weekend numbers are reported a day later on Sunday and Monday. Then there is normally a leap on Tuesday to catch up the late registrations over the weekend. The number of tests on Friday jumped to 230,000, a new record high. With that number of tests it no wonder that the total number of positive tests isn't falling very fast, but as someone pointed out if you look at it as a percentage of tests taken it is going down quickly.
I've been reading that people in Glasgow have been getting excited that three cruise ships are to be docked there while awaiting a return to service. The three small to medium size ships have had people rushing out to see them and raving about how big they are. If they want to see big cruise ships they should pop down to Southampton where 4 really big cruise ships (2 or 3 times the size) are along side and 4 more are expected tomorrow. Or the could go to Weymouth where 7 big cruise ships are at anchor in the bay or Bournemouth where 4 more big cruise ships are at anchor in the bay. If fact Cruise ships are docked all over the coastline including Teesport, Tilbury, Dover, Avonmouth and several other south coast bays. Glasgow are a little late to the party.
That's it for another week. I hear that Swiss Bob has been popping extra diary's up and now you guys are nearly up to date with my tales (as a cat I nearly wrote tails).I must keep getting the weeks entries over to WG as early as possible. Night Night all.

© WorthingGooner 2020

The Goodnight Vienna Audio file