Monday
Morning Readers, another bright and sunny morning here in Westminster, so I'll be on my favourite windowsill later. I can sleep there with an eye open to observe the comings and goings at No 10. Couple of good rows over the weekend. The BBC got caught up in fake news story. It claimed a Director of a South of England NHS Trust (who wanted to remain anonymous) had phoned up a Beeb reporter begging for the Burberry phone number as they were in desperate need for PPE. Two things immediately jumped out to the No 10 people, NHS Trusts don't have directors and the Burberry phone number was on their website and could be found in seconds. LBC's Jobbie, being a leftie, jumped on the bandwagon and repeated the claim. The Government challenged the report and it turned out it hadn't happened, the BBC launched an internal inquiry (to brush it under the carpet?), put out a quick retraction and the story simply disappeared. On Sunday the Remainer Sunday Times did a hit piece on the Government and Bozzie in particular saying they had made loads of  mistakes regarding the virus back in February and March. It went mad here yesterday morning with people researching the events and dates in the article, what had actually happened and why. A massive 2000-word rebuttal was published on the .GOV website and the Gove called it out as fake news.
Ginge and Whinge have written to the editors of The Sun, Mail, Express and Mirror saying they will not be giving any interviews to them in the future. They claim that these papers have been very nasty to them, but other papers are OK. Who cares, they chose to run away to America, abandoning the Royal Family, their duties and their debt of £millions to the country, incurred for the work on their Frogmore Cottage home. I for one will be a very happy cat if they never come back. Rishi Nic-Naks furlough scheme opened at 8 o'clock this morning. Run by HMRC it will pay 80% of an employee's monthly wages, up to £2500. The scheme has been extended to run for 4 months until the end of June. In the first 30 minutes applications were made on behalf of 67,000 employees although the software is designed to handle 450,000 users an hour. It's estimated the scheme could cost up to £42 billion in first three months alone. Employers have until Wednesday evening to apply and HMRC say they should be able to process 8,000,000 applications in 6 days and get the payments into people's accounts by the end of the month. By 5 o'clock this evening 140,000 employers had applied on behalf of more than a million employees. What could go possibly wrong?
The Russian Government has called off a massive military parade planned to celebrate the 75th anniversary of Victory in Europe. Last week there was film of 15,000 troops rehearsing on a Moscow parade ground in close formations. It's now reported that many of the soldiers have gone down with the virus and they've been sent back to barracks to isolate.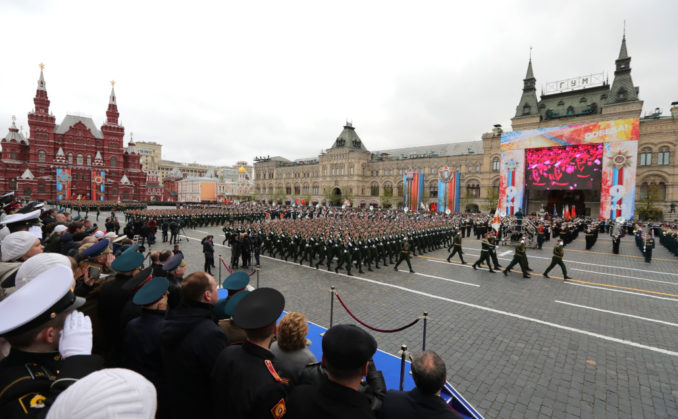 The Queen is 95 tomorrow and I hear she's moving with the times. She's going to have a virtual birthday party via Zoom. She'll be with 98 year old Phil the Greek, isolating in Windsor Castle. Jug ears and the horse will be joining from isolation in Scotland and Wills, Kate and the great grandchildren will also be joining in. It's not known if Whinge and Ginge will be dialling in from California. I hear the much anticipated Turkish order for PPE got export clearance this afternoon and the first of 3 A400M Atlas aircraft took off at about 17:00 hrs to collect the first load. The plane should land back at RAF Brize Norton tomorrow morning.
Something very strange happened this afternoon, the price of west Texas crude oil went negative for the first time ever. The price fell to as little as minus $37.63 a barrel, meaning that producers were paying customers to take oil away. American producers have been hiring empty tankers to store crude which was proving expensive, maybe this is a desperate move to save money? The GKP has said the US will be making full use of this cheap or free oil to replenish the Federal Reserve. The combination of Passover and the virus has caused a massive shortage of eggs in Israel creating a thriving black market. Israel organised a shipment of 30 million to arrive by sea but this was a little slow. Needing supplies more quickly they turned El Al which has been using 5 of it's Boeing 787-9 airliners to fly in 3 million eggs, putting crates in passenger cabins as well as cargo holds. So far there have been 4 flights from Lisbon to Tel Aviv and one from Kyiv.
Tuesday
Another lovely sunny morning but a bit windy. I'll have to face into the wind when lying on the windowsill, so as not to get my fur blown the wrong way! Today is the Queens 95th Birthday and she's had a special treat today, a chat with Bozzie. The Queen is in isolation at Windsor Castle and Bozzie is still recovering at Chequers so it was a "virtual" audience, the first since Bozzie was admitted to hospital three weeks ago. Bozzie must be feeling a bit better because he's also had a telephone chat with the God King President this afternoon. They've agreed to coordinate their Corona response, although he isn't yet doing any official work he is getting regular report from ministers.
Captain Tom Moore, the 99 year old NHS fundraiser, opened the new NHS Nightingale Hospital in Harrogate today via video link. The money pledged on his Just Giving website page has reached £27 million. He also has the number one record with Michael Ball, shame he can't sing. Around the world a number of Governments have seen a rise in popularity, according to opinion polls. In Italy the Government's numbers have gone up and PM Conte has seen his personal standing leap. Other leaders doing well are President Trump and Japan's PM Abe. At home the latest opinion poll puts the Tories on 53% and Labour on 32%. When the pollsters asked who would make the best PM 46% said Bozzie and 22% said Stoma.
This morning Public Health England made a very unusual move, they published a major rebuttal on the Government's website of an article in yesterday's Sun. The paper had published an attack on PHE, accusing them of, among other things, failing to build up stocks of PPE, not procuring ventilators, having to call on army help with the Nightingale Hospital, all whilst having a £4.5 billion budget. PHE responded that their budget was actually £300 million, the rest was passed straight on to local authorities for their public health programmes; They have no responsibility for purchasing either PPE or ventilators and that they had never been involved in the building of the Nightingale hospitals. It'll be interesting to see where this one goes. The Commons was back sitting today after the Easter break. It looked very different as only 50 MPs were allowed into the House because of social distancing. There is yellow and black hatched tape on alternate rows of the green benches and on the floor to keep people apart, with great big TV screens behind the benches. It was the Moggs day, (I wonder where he's been). He presented a motion to allow for digital debates, starting tomorrow and introduced upcoming business. Tomorrow it will be digital PMQ's, that should be fun.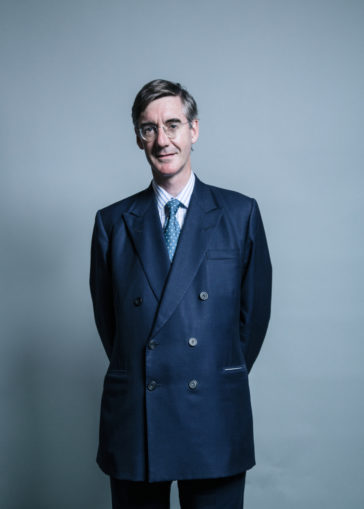 The first human trials of the vaccine being developed by Oxford University are due to start on Thursday. This is amazingly quick for a new vaccine, it usually takes years to develop one. Matt Handoncock announced that the Government would be giving the Oxford team a further £20 million with another £22.5 million going to a team from Imperial University who are developing a separate vaccine. The country that wins the race to make a viable vaccine could be in a very good position and we have "two dogs in the race", both with an excellent chance of being a winner. In Thailand a zoo and crocodile farm put a film on line of a chimpanzee, dressed in face mask and face shield, riding a bike while spraying disinfectant. This upset the authorities and they raided the zoo. The zoo has been ordered to stop using the chimp, or any other animal, for spraying disinfectant.
Wednesday
It's a lovely sunny morning, but the wind appears to have dropped. I had a lovely snooze on the windowsill yesterday, but I'm a bit worried it could get too warm today. I shouldn't really complain, but I do have a permanent fur coat on. The long awaited RAF A400M transport arrived back at Brize Norton in the early hours of the morning with the first part of the 84 tonnes of PPE from Turkey. We'll soon know if this part of the order includes the much talked about gowns.
I hear that some of the early Corona virus test were faulty and that retests have been offered to those people affected. The early tests from PHE were all for NHS workers so it could be a major problem if the tests showed negative when they should have been positive, on the other hand if they were false positive a lot of people will have been unnecessarily worried. Dominic Rabbit stood in for Bozzie in the first virtual PMQ's. It mostly went well, although it was a bit strange with the speaker continually saying "we are now going over to ……" in a very slow and deliberate fashion. It was as if he was spinning it out so the technicians could get the next MP up on screen. I only noted one questioner getting cut short as the line froze, one or two questioners were struggling with poor sound and one questioner missed out completely as they could not connect with the House. Generally, the speaker handled it well, I hate to think what it would have been like if the last speaker, the poison dwarf, had still been in charge.
For several days now there have been rumours that the North Korean leader, Kim Jong Un is critically ill or maybe even dead. He hasn't been seen in public for some time and it's rumoured he has a heart problem and may have had an operation. He missed the annual birthday celebration for his dead grandfather Kim Il Sung. He could just be like Bozzie and off somewhere recuperating, but it couldn't be kept secret if our head of state or PM died. if he is dead then who takes over will be critical for North Korean relations with the rest of the world.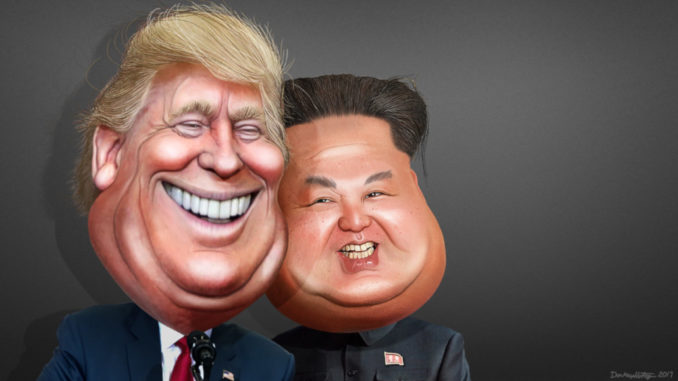 Matt Handoncock crept up behind me while I was sunning myself outside No.10 this morning, I was a little surprised when he bent down and stroked me as he usually ignores me. I suspect he was trying to use me for a good photo opportunity. Today is the 50th International Earth day. It's the day environmentalists push all things "Green". Coronavirus has stolen a bit of its thunder this year, but that hasn't stopped Greta Thunderbird from sticking her nose in. She took the chance to beg world leaders not to forget about climate change while dealing with the virus. Funny that no one has been bothering about the climate change scam while Covid-19 has been making the headlines and no one has missed Thunderbird.
A self-employed joiner has been announced as the winner of last week £58 million Euromillions prize. The 39 year old at first thought he had won just £2.30 when he got an email from Camelot. The man, who has an 11 year old daughter, has had to celebrate while maintaining social distancing. He and his brothers have been sitting apart in the garden, drinking beer. Sounds like a sensible man. The American state of Missouri has launched a court case against China over Covid-19 and the Chinese aren't very happy about it. Missouri is claiming that China deliberately misled and deceived people about the virus. They're claiming tens of billions of dollars in compensation for costs incurred.
Captain Tom Moore will turn 100 on 30th April and it seems that people have really taken him to their hearts. A week before his birthday  he's already received 90,000 cards. There are so many cards that his grandson's school hall has been set up for volunteers, working in shifts, to open and sort them. Many have contained small gifts and contributions, including a cheque for £5,000. The cards are being displayed around the school hall and photos have been taken to show Captain Tom. His grandson is choosing a selection for Tom to see.
Thursday
Happy St George's day to you all. I saw a thing on the internet that said all cats originally came from the Middle East but it was so long ago I guess I can claim to be English. I want to know what is going on with the weather, it's another warm sunny day. I got a bit hot yesterday and retreated indoors for a drink, but the water in my bowl was tepid and horrible. I tried to spill it so that it would be refilled with cold water but it's an anti-spill design. I hope they think about me a bit more today. The virus vaccination test programme starts today, with one person and a control being inoculated. If there aren't any problems 5 more will receive it on Saturday. If things go as planned 1000's could be tested by mid May, I wonder if anyone is working on a vaccine for cats? In parallel the Government is starting another programme to track the virus in the general population. They are sending out testing kits to 20,000 households and want to check the households on a regular basis  to see how the virus spreads. Adults will also be asked for a blood sample to check if they've had the virus without realising, due to either very mild, or no symptoms at all.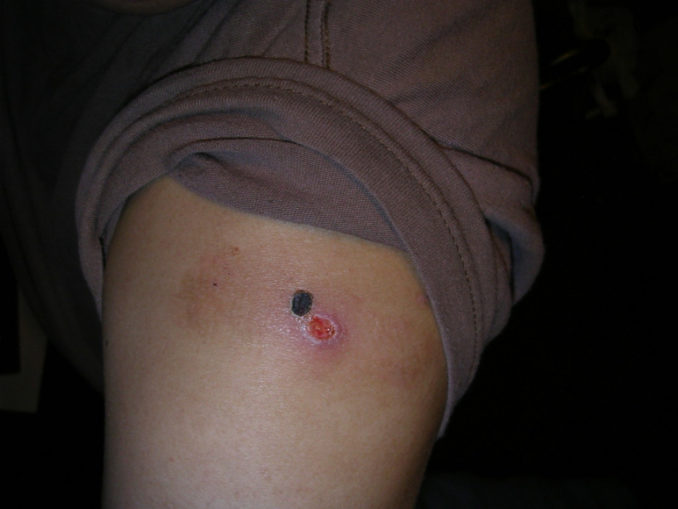 It's the 75th anniversary of VE Day on 8th May and Marks and Spencer has launched a limited edition commemorative tin of shortbread. The tin is decorated with images of a Mk V Spitfire called "The Marksman" that wartime M&S staff clubbed together to buy. The plane cost £5,000 in 1941 (about  £250,000 today) and was in use at Dunkirk where its pilot shot down three German Aircraft winning him a DFC and a DFM. The pilot survived the war but the plane didn't as later in the war it was shot down over the channel whilst being piloted by a Canadian. I don't like shortbread, I much prefer cat treats, but if you do, I urge you to buy a tin as 5% of all proceeds will go to the Royal British Legion.
The number of UK hospital virus deaths is down quite a lot today. It's about 200 less than yesterday, 300 less than Tuesday and the lowest Thursday number for 3 weeks. The number reported is always lower on Sunday and Monday because some deaths don't get registered over the weekend, it then jumps up on Tuesday and Wednesday when the registrations catch up. Thursday and Friday are said to be the best indication of where things are headed. Boeing is still struggling with its grounded 737 Max aircraft. It's currently costing them $5 billion a quarter, that's a heck of a lot of money. Purchasers have started cancelling orders as there's no prospect of the planes being delivered anytime soon. In February 59 aircraft were cancelled and in March that went up to 150. Boeing has been reluctant to return any deposits on hand and at least two companies have launched court cases. One prospective purchaser, who cancelled an order for 80 planes, has filed a court case for $338 million. I think Dom is glad to be back at work, having not really enjoyed being in lockdown with his wife and young son. He claims everything in his house is covered in "a layer of spilled Ribena, honey, peanut Butter and Play-school glue". He said his wife had made a castle out of polystyrene and cardboard which she claimed was for their son, but he thinks it was really for her.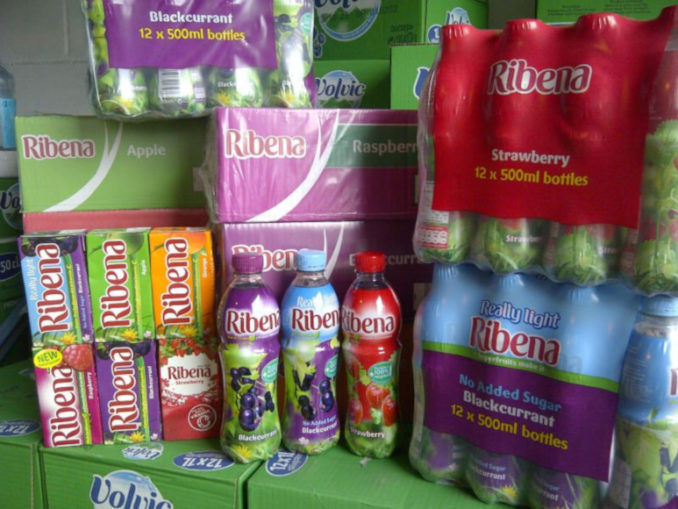 At tonight's press conference Matt Handoncock talked a lot about testing, the number of tests the system is capable of handling daily went up by 10,000 to 51,000 as more capacity came on line. This number is ahead of the target of 100,000 a day by the end of the month. He also talked about increasing the number of drive through testing centres from 27 to 50, introducing mobile testing centres operated by the army and supplying home testing kits. The mobile testing units would go to places like care homes. I'd love to see the number of tests reach the target by the end of the month just to spite naysayers like Kier Stoma.
Friday
Up fairly early this morning as I heard someone yelling in the office. One of the girls had apparently opened a drawer and a mouse popped out. By the time the Chief Mouser (me) got there it had disappeared behind a cabinet (a metal one, not Bozzie's wooden one), some men moved it and I was on the mouse instantly. I think it must have had a heart attack as I hardly touched it. I took it out to the back garden, but there's no fun playing with a dead mouse so I went back indoors for my breakfast.
The Telegraph has some good news this morning, it says Bozzie is going to be back in charge from Monday and that he's instructed civil servants to book a series of video conferences with ministers to get him back up to speed. I hope this means he'll be moving back in, I hate to admit it but I've been missing him, the Little Otter and the Mutt. When he first came out of incentive care a doctor was on TV saying that on average you need one week off work to recover for every day you're in IC. Bozzie was in IC for 3 days so if he's back at work on Monday he'll have been out of IC for just over 3 weeks so that's about right. New arrangements for virus testing kicked in this morning in an attempt to get the current 51,000 capacity used. The section of the government's website dealing with home testing was showing that today's availability had been used up by 9 am and only appointments at fixed testing stations were available. By 11 the site was shut down as all of today's appointments had been taken. The Government revealed that 5,000 home tests were ordered in the first 2 minutes of the site being open. Handoncock was on the radio saying he's still confident of getting to 100,000 tests a day by the end of the month. We shall see.
Yesterday Sad Dick said that Transport for London is rapidly running out of money. Hardly surprising given that he savagely cut back bus and train services drastically reducing revenue while all staff remained on the payroll. This morning TfL has announced that it is to furlough 7000 staff, about a quarter of all employees. This should save them about £16 million a month although it won't go very far to offset the £500 million they are believed to have already lost in fares. Following a trial run in a few stores last weekend B&Q is to reopen many of its stores. Judging from the queues there's plenty of pent up demand. Other shops are in trouble after being forced to close, but B&Q, being a hardware store, was allowed to remain open although it chose to close. I note from today's reports that alcohol sales are up 31%, this despite pubs and restaurants being shut. As a cat I don't drink, but you lot seem to be making up for my abstinence.
Airbus and Rolls Royce have called a halt to their work on the BAe RJ100 aircraft with RR Hybrid Engines. They say that in the current situation they can't justify spending resources on what is basically a green vanity project. They are having to re-evaluate priorities in a world where Corona virus is more important than climate change.
Michel Barnier is clearly rattled that the EU/UK trade talks aren't going his way. Today he held a press conference where he had a moan about what the UK was asking for and how he was "disappointed" that we weren't agreeing to what the EU wanted. He moaned about us refusing to extend talks and said that we were deliberately slowing things down. Given that he wrote most of the transition agreement he should be aware that it needs both sides to agree to an extension. I'm begging to think the EU believes what the Remoaners and Tony B Liar told them about us never leaving, even though we've had a Referendum, two general elections and a European election, all won by leavers.
Saturday
I'm getting fed up with these warm sunny days, if you were to have to wear a fur coat every day I think you would too. Anyway, I've had my breakfast and done a patrol around the estate without seeing any mice or rats so I can settle down in the office, watch the TV and try and get a look at the papers before it's time for my snooze. The papers seem to be full of Barnier's whinging, one or two of the left leaning ones have bought into his rubbish but many have not. Basically, they're saying that he's recognised that, unlike the negotiations with Mrs May, Bozzie is unlikely to cave in to his threats. The EU is clearly not happy with the way things are going, but it's a bit deeper than that. It has a looming problem with Italy, which feels its been treated like a second class member of the Union. The other relevant thing is that the EU's own data reveals its exports to the UK fell by over 11% in the first two months of the year compared with the previous year. The EU is concerned that it's seeing the first indications that it's going down the pan. Are we heading towards a no deal Brexit?
The other story the papers have all gone with is that Dom has attended several SAGE meetings. Wow, shock horror! Bozzie's chief adviser has been getting himself informed so that he can brief Bozzie. What a real non-story this is. Can you imagine the fuss the MSM would be making if they thought that Dom was giving Bozzie advice without any knowledge on a subject? It's typical of the MSM. One paper, the Guardian, comes up with this non-story and all the others follow, that's group think.
Yesterday all the tests available through the Government website were quickly snapped up. The Government had to shut the website down to save it from crashing. At the press conference it was announced that more tests would be available today. Once again all the tests were quickly snapped up. It'll be interesting to see how many tests were done yesterday against how many tests were available. This new testing is supposed to be reserved for key workers and family members who have symptoms. I was listening to the radio and a woman was saying that her husband, a teacher, had got himself, her and his sister test bookings. OK he's a key worker but none of them had any symptoms. Is this why tests are being snapped up so quickly, with people who aren't really entitled taking them? I mentioned yesterday that B&Q had started opening up stores. Earlier in the week some factories reopened and some car makers have announced reopening dates. This morning the first airline announced a resumption of flights. Now I read that Wizz Air are the first airline to restart some routes from Luton with flights to Budapest, Lisbon, Romania and Tenerife. Crew will be wearing masks and gloves and handing out wipes to passengers. I wonder if there will be any passengers?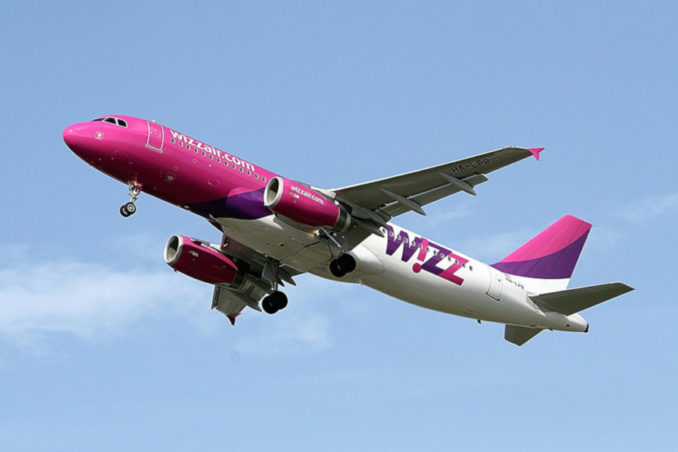 Still on the subject of flights I see there are going to be another 9 repatriation flights from Pakistan to the UK  adding to the 10 already announced. That's a lot of people coming back. One thing that surprised me was that the vast majority of the flights are landing at Manchester is that because it's near to Bradford and Rotherham? As I mentioned previously, the North Korean leader Kim Jong Un has not been seen for weeks and there have been lots of rumours that he is either dead or very ill. Today there are reports that a special medical team has been dispatched to North Korea, from their only friend China, to treat him as he is in a persistent vegetative state following a major heart operation. I always thought he was a bit of a vegetable.
That's it, I'm off to look for my dinner and then to bed. Good night everyone, see you next week.

© WorthingGooner 2020

The Goodnight Vienna Audio file