Monday
Another week to document and it's a big one. We leave the EU on Friday evening at 11pm. Bozzie and Dom are still planning and don't want to appear triumphant, even if they are. They're still going to 'mark' the occasion though, a couple of new things having been revealed over the weekend. The new 50p piece, Bozzie's speech at 10pm on Friday, a countdown clock projected onto No 10 and flags in Parliament Square had already been announced. Now it seems we are going to have Union Flags in the Mall and projected on to Government buildings. After the countdown there's going to be a light show. Alky Campbell and the inappropriately named Lord Adonis have both said they don't want to have anything to do with the new 50p piece. The think it's "inappropriate". Well they never complained about the special coin when we joined the Common Market, or when we held the Presidency of the EU, or even when we had silly things on the 50p like Mrs Tiggywinkle. If they don't want the new coins they can always donate any they get in change to the "Make Larry a rich Cat Fund", where they will be gratefully accepted.
There's a new video up on YouTube documenting the lives and history of Downing Street cats. It on a channel called something like Cheeseburger. It's surprising how many were put down or kicked out by cat haters like that Blair woman. David, who rescued me from Battersea, tried to ban me from the No 10 flat because he got cat hairs on a suit, but I have seen him off, as well as that old woman and that rotten cat from over the road. I had to laugh last night when the BBC ten o'clock news did a bit on the helicopter crash in which basketball star Kobe Bryant was killed. They showed a bit of film of a basketball game and a tall black man scoring several baskets, the problem was that it was film featuring LeBron James, it even showed his name on the back of his shirt. The twitter mob went mad, claiming the BBC was racist because it couldn't tell one black man from another. I think it was just a typical BBC Sunday night cock up, when they only have a skeleton staff working.
Bozzie has announced that a new type of visa is to be launched next month. It will be for scientists, researchers and mathematicians who already have sponsorship from a recognised U.K. body. There will be no limit to the numbers of this "Global Talent" visa issued each year. About half the current researchers in the U.K. are believed to come from the EU and they currently don't need a visa, although they will when free movement ends. This new type of visa should make it easy from them to stay.
Tuesday
It seems a long time ago since Bozzie and Dom were worrying about every new opinion poll that was published, so it was strange to see them avidly reading the latest YouGov poll in the paper this morning. The poll showed them with a 20 point lead over Labour, even higher than the General Election. Bozzie asked Dom if he thought the lead was because they were getting things right or Labour were getting things wrong? Dom just laughed. The EU is beginning to set out its position ready for when the trade talks start. The Teashop has been rabbiting on about what he says the EU wants and that the U.K. is a "small country", as if that's a fixed position and not just a negotiating stance. Barnier has been on about a border down the Irish Sea as if that's already agreed before negotiations have even started.
The big thing today is the announcement that Huawei are to be allowed to supply some of the equipment for the new 5G network. They are going to be limited to 35% of the periphery of the market and not allowed to work on the core. I understand this might upset the GKP. I don't really know what this all means as I can't use a mobile phone, my paws are too big to press the buttons.
The Little Otter has been sent several unsolicited gifts since she moved into number ten. She has been sent two pairs of new sunglasses by a British company that saw she was wearing a pair that had been made in Italy. Another British company has sent her a British made wristwatch and the King of Jordan sent her some cosmetics. In line with ministerial rules, as the partner of a minister she has declared the gifts. Ministers and partners are allowed to keep any gift valued under £140. If a gift is worth more than this it can be kept, if the value over £140 is paid, as well as any tax due. Consequently, the Little Otter has given up the gifts and they've become the property of the government.
Wednesday
Today is one I always look forward to, it's PMQs and I enjoy seeing the Toxic Tramp getting his weekly thrashing. In some ways I'll miss him when he goes and is replaced by another left-wing loser. Today was no different, the Toxic Tramp is obviously only going through the motions until he gives up the Labour leadership and returns to his rightful place on the back benches. It's reported in one of today's papers that Bozzie and the Saj have written to Ministers asking them to come up with ideas for cutting Departmental spending by 5%. Lots of moaning from the opposition benches that they thought austerity was over. Is the keeping of spending under control really austerity?
The big political event of the day wasn't in Westminster but in Brussels, where the EU parliament was debating Britain's Withdrawal, leading up to a final vote. As usual a number of the leading Members of the European Parliament made speeches shedding crocodile tears at the thought of how stupid Britain was to be leaving, saying they expected us to apply to rejoin soon. I think all they want is our money. Well, they held the vote and it passed with a huge majority, so we're definitely leaving. Mr Garage made a speech and waved the little Union Flag on his desk, much to the annoyance of the Irish woman chairperson. She got uppity, cut off his microphone and told him to sit down. The Brexit Party MEP's then withdrew, a typical end to their time in Europe.
This Corona virus in China is getting worse, with loads more people reported to be suffering and the death toll increasing. The only good thing seems to be that the death rate among those infected is currently very low. I hear that we are trying to arrange for a repatriation flight for Brits living in Wuhan but that the Chinese are being difficult when it comes to granting permission for the flight. It seems strange that the Americans, Japanese and even the Australians can get flights in and out but we can't. Have we done something to upset the Chinese? Is it the Huawei thing?
Thursday
Today is our last full day in the EU as tomorrow we'll only be in for 23 hours. As a final insult by the EU we leave at midnight Central European Time, which is one hour in advance of us. I will be in the privileged position of being able to see the Downing Street light show as I have a full access pass. Bozzie has upset the TV networks by having his own videographer tape his address to the nation for tomorrow. The BBC is so annoyed that that have threatened not to show it at the proposed time of 22:00 hrs. I heard this morning that Lady Nugee has upset the Wee Krankie, saying in a speech on the Scottish education system that she "hated the SNP". She's apologised for saying she hated the SNP, but not for say their education system is crap, it's been going downhill for years.
The Saj, Bozzie and Grant Shapps, the Transport Secretary, are to meet this evening to decide if HS2 is to go ahead or not. Everyone I hear on the radio or see on TV seems to think the project will go ahead with some minor modifications. I'll try to sneak into the meeting so I can report on it, although unless I can find somewhere really good to hide I suspect I'll be thrown out.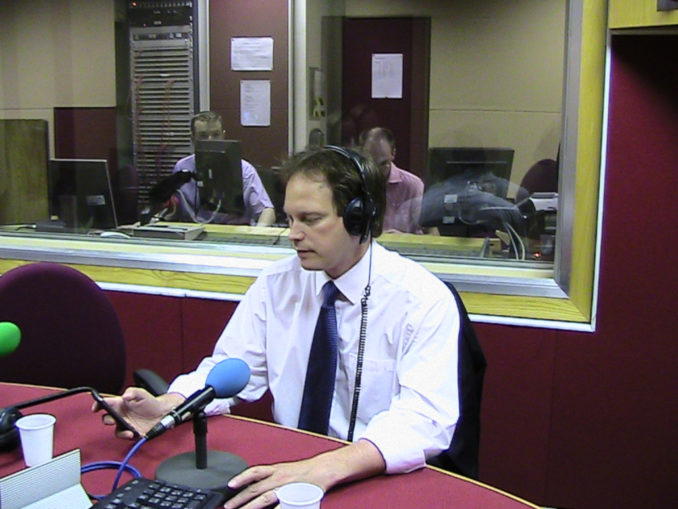 Better news tonight for the poor people trapped in Wuhan owing to the Corona virus shutdown. The Chinese have given permission for them to be flown out tonight. I hear the chartered plane will land at the military base of Brize Norton and the British passengers will be bussed to the Wirral, where they'll be held in quarantine for two weeks. It seems there's unused nurses' accommodation that's suitable to house them in. The plane is expected to have about 150 British passengers on board and is believed to also be carrying 50 or so other nationalities, mostly Spanish, so it will go on to Madrid once the Brits have deplaned. What I want to know is what will happen to the flight crew and the air hostesses? Will they have to go into quarantine? Will they have to decontaminate the plane and will the people who do this work also have to go into quarantine? There are 66 Brits stuck on a cruise liner in the Mediterranean. A Chinese lady on the cruise has developed symptoms and is in isolation in the ship's hospital. The 6000 people on the ship are stuck until the results of tests are known. Could be stuck in a worse place than a cruise ship I suppose.
I'm off to see what's for supper and to see if I can sneak in to watch Question Time.
Friday
Well it's arrived at last, it's Brexit day. Bozzie has got on with it since he got a decent majority but it has seemed to have taken ages, since the referendum, to get anything done. I blame that old lady who used to live here. Bozzie had an early breakfast as he was rushing off to Kings Cross to catch a train Sunderland. He's holding a cabinet meeting there this morning as a thank you to the town for it being the first place to vote to leave the EU. I saw lots of pictures of ministers sitting at tables on the train. They could have held the cabinet meeting on the way up and saved a lot of time! As it is Bozzie has to rush back to London after the cabinet meeting, he's holding a party in No 10 this evening.
Bozzie had a busy programme in Tyne and Wear, he had a ride on the Metro, he visited a primary school (where he helped the kids with colouring in) and he went to a glass blower's where he met a large group of apprentices. He also went to the University of Sunderland where he squeezed himself into a racing car that had been built by students. Bozzie's party was great fun. I wandered amongst the guests and managed to nab a few of the canapés. The guests were served English sparkling wine and the British themed canapés included fillet of lamb on toast, Shropshire blue cheese, beef and Yorkshire pudding with horseradish sauce, mushrooms tarts and roast chicken skewers. Of course, the chicken skewers were best. I'm surprised they didn't come up with another name for canapés being that it is French, I'd have invited people round for "nibbles".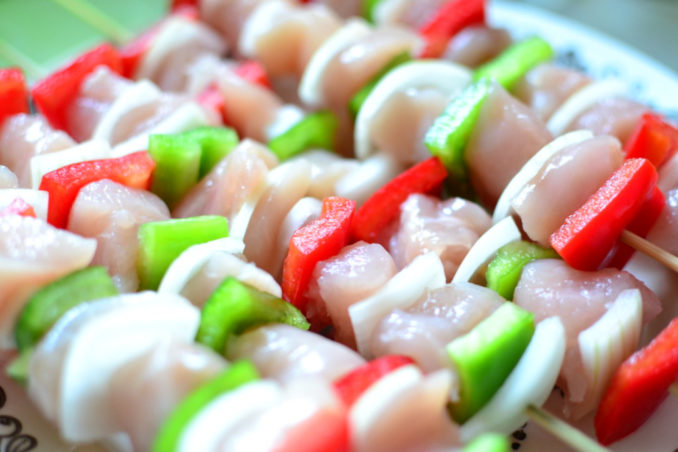 Come 10 o'clock the TV was turned on for Bozzie's speech, but he was livid with the BBC because they didn't put it on. You'd think that at a time when the government is discussing the BBC's future that they'd do everything possible not to upset it, clearly the BBC has a death wish. At 11 o'clock, because there was no Big Ben, Bozzie had to bang a gong because the feed from the countdown clock outside failed. At last we were free. The Little Otter even dressed up Dilyn the mutt in a Union Flag coat. She tried to get a Union Flag bow tie on me but I wasn't having any, I hated it last time. Finally, I also saw on TV a great big crowd in Parliament Square with Mr Garage, all signing things like "Land of Hope and Glory" and the National Anthem, they looked like they were having great fun.
Saturday
The first full day of Freedom.
I heard this morning that Bozzie has sacked Claire Perry O'Neill, a former energy minister, who was to have been the 'president' of the COP 26 event In Glasgow. I heard it said that she was very demanding and every so often flew into a rage, shouting at everyone around her. I don't think I ever met her so I can't comment. I believe that she's thinking of suing the government. Rumours coming out of the E.U. say they are going to offer us a trade deal that will keep us as close to remaining in as possible, rather like Norway, where we obey all their rules to get access to the single market. I don't think Bozzie and Dom will go along with that as I heard Bozzie call it "a crock of sh1t". I read that an 80 year old granny has appealed to Bozzie to help her to marry her 35 year old Egyptian toy boy. She first met him on the internet and subsequently has been out to Egypt to meet him in person. One of her sons, who's 50, says they couldn't marry in Egypt because she didn't have her divorce certificate or a certificate of no impediment. I think she's mad. He's only after her £220,000 bungalow. She'd be better off with a nice feline companion, just think, if it were me, she could leave me the bungalow.
That's all for this week. I'm having my usual day off tomorrow. I'll see you all on Monday.

© WorthingGooner 2020

The Goodnight Vienna Audio file