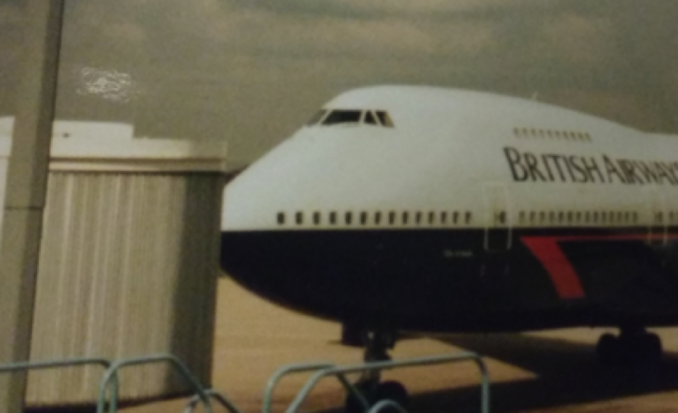 First Class
Previously I regularly visited the continent travelling by train, ferry and hovercraft. Subsequently I went via the channel tunnel but before the high speed rail link to St Pancras had been completed.
After a gap of over twenty years I set off again, and as a special surprise treat, took some of my family with me, first class, on the train.
I have travelled first class before albeit by air. Back in the day there was only one flight a week from the north of England to New York. It didn't even originate there but flew from Gatwick to Manchester, (which might even have still been called 'Ringway') and on to JFK. It was on a Monday afternoon and the departure before it was to Islamabad. The airport filled with Pakistanis and then emptied and filled with people like me. There was rather a small gene pool for that kind of thing in those days and, if you flew regularly, you tended to see the same people over and over again and couldn't help but get to know and like them.
There being no mobile gadgets, or back of seat screens, something was needed to fill the time. We had an aeroplane spotters club complete with little books.
And we had an unofficial mile high club. Not that kind. Admittance was by drinking the airfare in complimentary drinks. I made my application one evening inbound. I'm  not making excuses but there are some points to bear in mind. Drink was cheaper in those days, air fares more expensive, and the rotation of the earth was spinning against me (ho, ho) as the resulting jet current means that its an hour quicker back than out. Also, they used to drop the air pressure in the cabin to make the passengers docile. I kid you not. That's why you all got migraines. Look out for 'Postcard from the Sick Bay'. To whom it may concern: projectile vomited red wine in sick can be confused for blood from a. Severed artery hitting the ceiling.

Before the invention of the drone something quite serious had to happen at Gatwick to delay flights, and one day it must have done, as the flight arrived in Manchester three hours late to start with. Every cloud has a silver lining. I showed my tickets to the steward and was led forward to first class to make sure that I was first off the plane and could make my connection. Another victory for the polite and well dressed.
I had a giant seat and loads of space. There was much less aircraft noise and no passenger noise at all. I plucked up all my courage and asked the large gentleman in a cowboy hat and shoelace tie sat next to me how much his ticket had cost. He replied, quick as a flash, without even looking at me, 'less than using my private jet'.
You should have seen the menu. I ticked lots of boxes and handed it to the stewardess. You should have tasted the food. I certainly didn't. She reminded me I wasn't really first class and if there was anything left on the second class trolley she would bring it through later on if there was any left.
Another advantage of first class travel is being quick off the plane and wizzing through an empty airport. That night JFK was snowbound, standing planes frozen up, everything cancelled.
When I was in the tropics I had to travel first class as I was a bullet magnet for gangsters and kidnappers. Ground based service providers were wary of collateral damage to their busses and hire cars. Economy seats filled up months in advance with tickets only bring available from unreliable goons at highly inflated priced. Journeys up and down the archipelago were usually just hour long hops so there was only time to eat a fish stake and read the Bulletin and The Star. Incidentally the other first class passengers looked as though they paid for their tickets from the proceeds of kidnapping and gang warfare. (Can you tell where it is yet? One more clue). Meanwhile the economy passengers were tucking into their yum-yum burgers.
Don't you hate people who talk about themselves all the time and feel important by dropping the names of famous people? No? Excellent. One day I sat beside a Miss Ng, whose father was Speaker of the Singapore parliament (not a Liberal). I owe many of my side splitting anecdotes about life changing injuries caused by adult corporal punishment (for chewing gum on the subway) to a blood curdling hour with Miss Ng.
So what does first class offer? Food and drink, convenience, space, the experience. And it's not expensive if you're rich or not paying for it.
A surprising amount of space in Virgin Pendolino trains is given over to first class. The trains are eleven carriages long. After taking into account shop, kitchen, cabinets of eclectics, guards / bike van and drivers cabs there are, in effect, nine passenger carriages, three of them first class and six second.
But let's look at the formula from the other end of the telescope. The railway company wants every seat to be first class as that's where they make the most money. The only reason there are second class seats is because they can't sell enough first class tickets to fill an entire train.
On the West Coast Main Line south of Preston first class is busy or packed, north of Preston, quiet or even deserted. Standard class is busyish north of Preston, and packed and standing, getting closer to London.
Return tickets to London from our modest county town are typically £500 first class, £100 economy.
An obvious subject for a dissertation (or even an open access rail operator) would be exploring north of Preston train sets with fewer (or no) first class seats and very cheap second class seats, really jammed in to preserve the revenue generated per square foot (remember the Nightrider?).
At the moment there is a service demarcation line at Warrington, with Glasgow trains running non stop from there (or stopping, but via Birmingham), but using the same first / second class formation.
Did somebody mention revenue per square foot? My spies tell me those first class reclining beds and cubicles are costing airlines money and you can expect the existing layout to be replaced by a cordoned off part of business class offering better food, more stewards and first class prices.
Let's have a look at the Virgin Trains first class offer.
Space
Seats are three abreast, rather than four abreast second, with more space between rows, meaning that the seats line up with the windows. Fewer of the seats are airline style, rather two sets of two facing, with a table in the middle. We were travelling as a party of 5, with myself sat opposite a stranger and the other four sat around a table.
Food and Drink
Is 'complementary', there are free bottles of water from a chiller and a trolley goes past at meal times. The menu is appropriate to the time of day but only cold food is served at weekends. In the timetable different coloured backgrounds behind the train's schedule indicate which menu is being used for that part of the journey. The food is very nice but portions aren't vast. These things are carefully packaged  and presented to make it look as though you're getting more than you really are. Like the small plates in Monte Carlo casino's cafe (I'm told).
Extras
There's free wifi which is fiddly to get on to. I much prefer looking out of the window anyway but there is a free app called Beam with which you can read the newspapers and watch movies. When you use it you are doing Branson a favour, which is why the staff plug it. Beam has it's own wifi and is there to stop you from using up the train's .
Convenience
First class is at the front (town end) of the train meaning a short walk to the bahnhalle at Euston. This is much more convenient than walking eleven carriage lengths in amongst lots of other passengers and those dreadful plastic cases with little wheels and big handles which everyone else in world has except me.
(I have a thirty year old Berghaus haversack which is indestructible, apart from one hole in the bottom right corner. When people ask, I tell them it stopped a harpoon at the maharajahs tea party, that Mrs Thatcher was furious and that the crown prince still walks with a limp).
Inconvenience
The first class lounge at Euston is up a flight of stairs. It is packed at peak times, with nowhere to sit, and luggage blocking passageways between tables. There isn't an easy to see departures screen but there is plenty of free hot and cold refreshments and light snacks.
Free First Class Travel
If you want to travel first class for free then get a job with Virgin Trains. Employees and their families can travel first class for free, if there are empty seats available, but they aren't allowed the food or use of the lounge at Euston (with it's complimentary refreshments). Bear this in mind, Virgin employees, as train and train crew costs are fixed, Branson isn't spending one single penny on you.
Your author appreciates, dear reader, that this is the third episode of 'Postcard from Lille' and we still haven't set off. However imagine me standing on the platform of our local station about to surprise my family with our first class seats. The train pulls in.
'Coach J?', snarls Mrs AWS, 'where the hell's that? Miserable bugger's booked us in the guards van to save himself a few quid'.
To be continued.

© Always Worth Saying 2019

Audio file