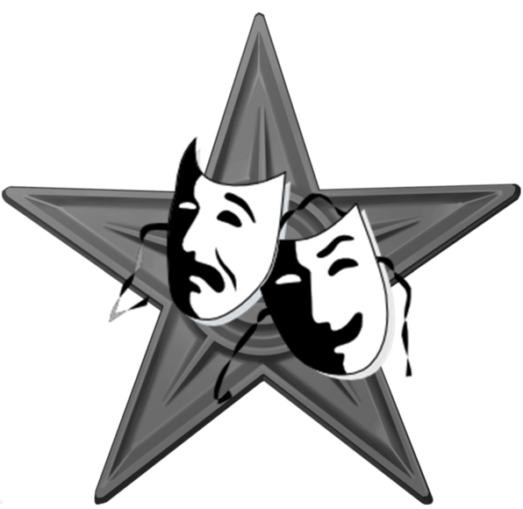 The 2 Faced Theatre Academy was a children's theatre company founded in August 2008 and based at the Guide Bridge Theatre near Ashton-under-Lyne in Greater Manchester. One of the founders and a tutor at the school was a Mr Simon Schofield. Aged 24 at the time, and employed as a sales executive, Simon had himself performed from a young age. Son of a music teacher, he played Gavroche in Cameron Mackintosh's Les Miserables during a 1993 five-month sell-out residency at the Edinburgh Playhouse. Aged only twelve he made his West End debut in the title role of a London Palladium production of Oliver!
The archived remains of the now defunct 2 Faced's Twitter feed reveal the strapline 'Bringing the West End to the Northwest. Established in 2008 by industry professionals. Making theatre accessible!' Above this mission statement, the masthead photograph showed uniformed pupils with a famous celebrity in their centre. That celebrity was another Schofield, unrelated to Simon, the now embattled former This Morning frontman, Phillip. The school's Facebook group was also topped by a photograph taken on the same day with a smiling Phillip Schofield surrounded by laughing children.
Four children along to Phillips's right on the Twitter masthead, a smiling boy poses for the camera beneath a mop of dark hair. The boy is Mathew. An original 2008 theatre school member, when he'd be aged 12, Mathew thrived at 2 Faced. A 2010 video clip, still available on YouTube, shows the talented entertainer delivering Oliver's 'As Long As He Needs Me,' to the delight of his classmates. The Lionel Bart song belongs to the character Nancy who sings of her love for a much older criminal boyfriend, Bill Sykes.
The Facebook and Twitter photographs were taken when Phillip Schofield visited the school on 14th May 2011, at which time Mathew (date of birth 21st March 1996) looked much younger than his 15 years. Meanwhile, Phillip, born on April Fool's Day 1962, was 49. However, as the shutter clattered, Matthew and Phillip were not strangers to each other and had previously been introduced.
An archived version of 2 Faced's website, shows Phillip Schofield to be a patron, or famous friend, of Simon Schofield's theatre school. 'The 2 Faced theatre company has already attracted interest from various household names,' it boasts, 'We are extremely proud to have these friends on board providing constant help and support to our cause.'
At the top of a list including Leslie Garrett and Brian Blessed, sat Phillip Schofield accompanied by a photograph of the grinning open-shirted former Children's BBC presenter. Phillip's involvement with Simon's theatre school was far from coincidental. Besides early roles in Oliver! and Les Miserables, in 2001 Simon appeared alongside Phillip at the Bristol Hippodrome. A Simon Schofield social media post made at the time shows the pair in costume. A relaxed Phillip stands to the left, his around Simon's shoulder. At the time Phillip would be 39, Simon 17. Simon's un-nerving caption reads, 'Look 12 and drugged for some reason.'
Seven years later via 2 Faced, a friendship developed between Simon and Mathew – in turn 13 years his junior. Social media posts long since deleted but scattered around an unforgiving internet that never forgets, reveal the pair in a number of questionable poses. The month before Phillips's stage school visit, then still only 14, Mathew was not only tweeting 27-year-old Simon from his Blackberry but adding kisses to the end of his messages. Shortly after his 15th birthday, Matthew posts three telling tweets on the same day;
at 2faced .. Dancing my but [sic] off!!
just having the best night with @SimonSchofield1 🙂
And at 2 o'clock in the morning,
@Schofe hey Phillip, thanks for following me, how are you?
@Schofe being the Twitter handle of daytime TV heartthrob Phillip Schofield. Within weeks Mathew and the then 49-year-old Phillip were being photographed together during the married father of two's 2 Faced visit to Guide Bridge.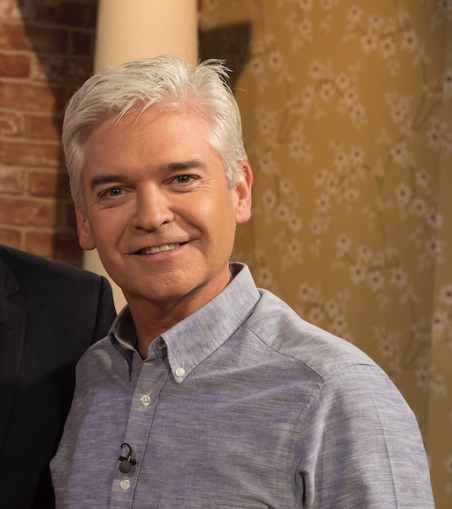 For sixth form, between 2012 and 2014, Mathew attended an outstanding Manchester college between his growing media and theatre commitments. There he studied Theatre Studies, Media Studies and Performing Arts. In March 2013 the Manchester Evening News (MEN) reported he was about to make his TV debut in CBBC's The Sparticle Mystery. A few weeks later he tweeted;
Looking forward to a LONG, OVERDUE catchup with my old pal @SimonSchofield1 .. off for a pint I think !!! #actorsreunion
The pint will have been supped after turning 17 while his drinking partner Simon Schofield will have been 29.
Early the next year Mathew appeared in West End in Concert at the Stockport Plaza, a production promoted on Twitter by Phillip Schofield 'for a mate.' The show's programme announced, 'Schofield productions presents.' The Schofield in question being Simon. Busy London-based Phillip also found time to travel to Stockport to watch rehearsals.
Three months later in July 2014 and having now left school, Mathew appeared in the Manchester Evening News again below the headline 'Actor Mathew meets This Morning presenters in behind-the-scenes day.' Accompanying the article was the now notorious photograph of the youngster sitting on the sofa between Phillip and his co-presenter Holly Willoughby. The article informs us the 18-year-old had been invited to the London studios by Phillip Schofield, patron of The 2 Faced Theatre Academy in Guide Bridge. Mathew told the MEN, 'I am very new to TV, and I am always learning. I have learnt a lot from the 2 Faced Theatre Academy and they have opened many doors for me. I would like to thank my mentor – Simon Schofield for all his support and help.'
His local newspaper added that Mathew had been acting since he was eight years old and had already notched up several small screen appearances including in Hollyoaks, In The Flesh and the second series of Channel Four's The Mill. Actor Jack Jones is adamant that this still was also taken in 2014 during a London visit. Jones claims it shows 18-year-old Mathew and 52-year-old Phillip on a 'date'.
Mathew's experience of television was to expand rapidly. Following a three-week spell of work experience at This Morning around his 19th birthday in March 2015, Mathew returned to the North West. According to his LinkedIn profile, he worked as a runner for BBC News in Manchester and for a recruitment specialist, before re-joining Phillip Schofield and the This Morning team as a runner in May 2016 – by which time he would be 20.
Simon Schofield's career also progressed. In 2015 he turned his focus to producing and co-founded Sisco Entertainment Group, a company creating shows both in the UK and internationally. One of Sisco's most successful creations is the 'The Barricade Boys'. If their publicity is to be believed, the musical group has garnered widespread acclaim, with sold-out residencies at the Other Palace and London's Charing Cross theatre, as well as a tour of New Zealand and a UK and US tour. Simon was also responsible for the creation and production of 'The Knights of Music', which, according to the guff, starred 'National Treasure' Phillip Schofield and launched to sold-out audiences.
In the meantime, the final curtain fell upon the Guide Bridge stage school. In a letter dated 21st August 2018, Simon and the 2 Faced team informed parents that after a decade the academy was to close. Documents lodged at Companies House disclose the school suffered during its final summer term due to extra GCSE classes at mainstream schools in anticipation of end-of-year exams. Attendances were affected. Overheads were not being met. Their final annual report states, 'successful student and family support from the school has been given this year on a number of issues including safeguarding.'
Away from Guide Bridge, Simon's productions continued to feature on various television programmes including Ant & Dec's Saturday Night Takeaway and ITV Studios' Loose Women and This Morning. The latter hosted by Simon's close friend Phillip. Simon is pictured here (second right) with Takeaway's Anthony McPartlin and Declan Donnelly. The duo share agents YMU with Philip Schofield and many other light entertainment and daytime TV household names such as Richard Madeley, Judy Finnegan, Andi Peters, Ben Shepherd, Joe Swash, Ruth Langford & Eamon Holmes, Stacey Solomon and many, many more.
On the topic of straplines, YMU's reads 'We support our clients to create cross-platform personality brands.' Brands used to support advertised products which is why commercial television and programmes like This Morning exist. Another family connection with YMC is via Molly Schofield, one of Phillip's two daughters. Just before Mathew joined This Morning, Molly, having graduated from Leeds Becket University, joined YMU as a PA and has since progressed to become a talent manager.
One of the six people who endorse her event management skills via LinkedIn is Simulated Operation Suite Technician, Tim Schofield, Phillip's brother, a convicted child sex offender whose prosecution in April began the events leading to the present turmoil. Bizarrely, on his LinkedIn profile, convicted child abuser Tim still has numerous endorsements for his 'crime prevention skills,' including from a number of officers at the Avon and Somerset Constabulary. Not to mention Ms Pam Pollard, a lay member of North Somerset Children's Safeguarding Board.
Early in his career and as he became involved in a relationship with his boss, Mathew followed Phillip as a staffer on his various ITV vehicles, including 5 Gold Rings, Dancing On Ice and the British Soap Awards. For Mathew's 21st birthday, in 2017, he is photographed here celebrating on a night out with both Phillip and Simon while announcing via social media; 'Thanks for a great night @Schofe and @SimonSchofield1 – what fun we had! #21stCelebrations #birthday'
The following year, astonishingly, the runner was able to produce a promotional showreel using the This Morning set and featuring himself interviewing Phillip Schofield, Holly Willoughby, Eamon Holmes and Ruth Langford. The video can be viewed here. However, within months the situation had soured with both the relationship and the use of married Phillip's Southwark bachelor pad becoming common knowledge via the internet. The relationship between the older and younger man also turned bitter with Mathew having to be moved to Loose Women in April 2019 in a similar role but under a different job title – production secretary.
So bitter that at least one of the Loose Women stars is thought to have made a formal complaint to ITV about Phillip. Besides tensions within and between the This Morning and Loose Women teams, the newspapers, in particular the Daily Mail and The Sun were beginning to hint about an affair between Schofield and a junior member of staff. A Byline Investigation a month following Schofield's dramatic February 2020 'coming out' claimed that that story was far from spontaneous but coordinated by The Sun and Phillip Schofield's management company to kill the rumbling scandal.
The dam held for three years, but as Schofield took time off from ITV during his brother's trial and subsequent conviction for 11 sexual offences against a child, it threatened to break once more. Those sexual offences took place between October 2016 and October 2019. Jurors heard Tim Schofield had told his brother Phillip of the abuse in September 2021 but police had not been informed until the victim came forward in December 2021. When Phillip returned to This Morning after his brother's conviction, his partnership with Holly Willougby had 'cooled' and kept on cooling as a drip, drip, drip of allegations returned regarding the earlier scandal.
By Saturday 20th May, the reputational damage to ITV and YMU had become so great that they both sacked Schofield, initiating the present attack and counterattack frenzy which not only shows no sign of abating but threatens to spread further. In response, Phillip has appointed top PR Gordon Smart and lawyers to royalty Mischon de Reya. Deals are in place with mainstream media to withhold certain information – much of it reproduced above – in return for carefully worded apologies and rehearsed interviews. Astonishingly, the fallen TV anchor is even paying his alleged victim's legal fees.
However, hurdles remain and the following weeks will test how effective any damage limitation campaign can be. King's Council Jane Mulcahy of Blackstone Chambers has been called in by ITV to investigate allegations of a toxic culture at This Morning. Senior executives from the network are to be questioned before a House of Commons Culture, Media and Sport Committee on Tuesday 6th June.
With the word 'grooming' looming large, many within television, show business and a particular tier of society will be desperate for a timely firewall to emerge well south of a theatre school in Guide Bridge.

© Always Worth Saying 2023